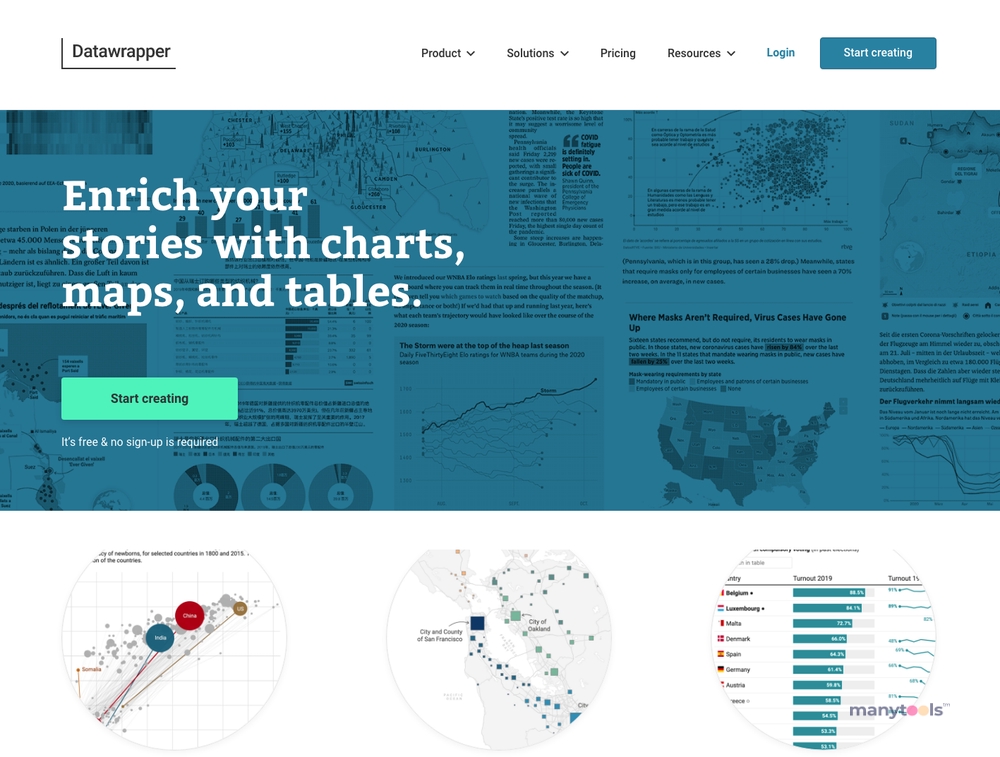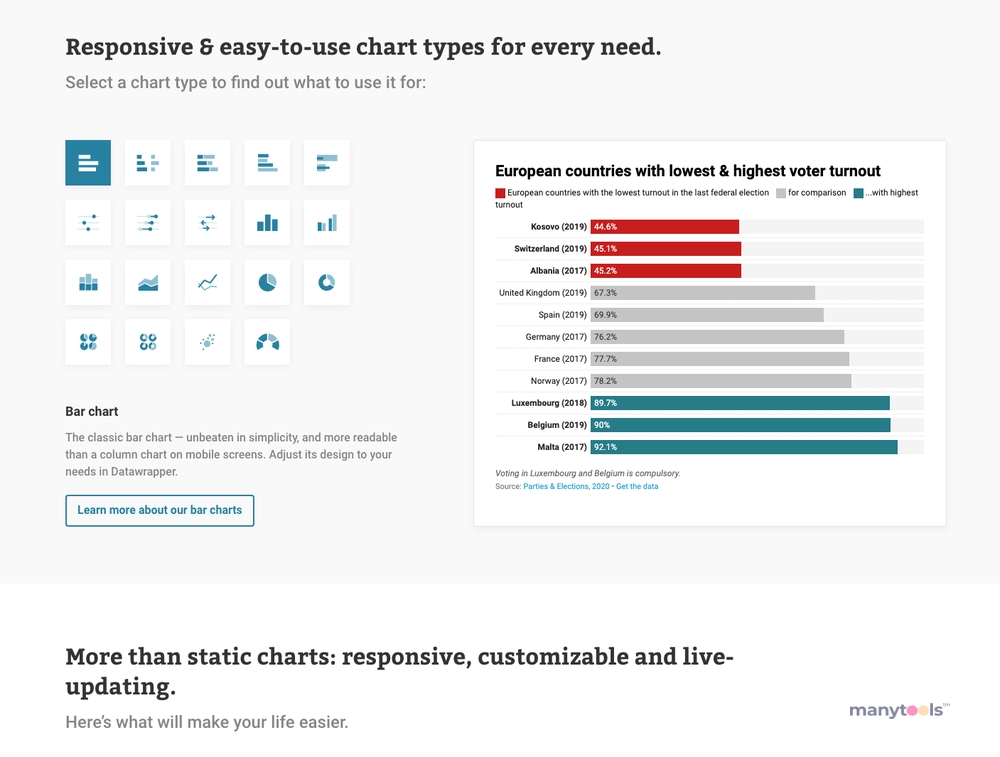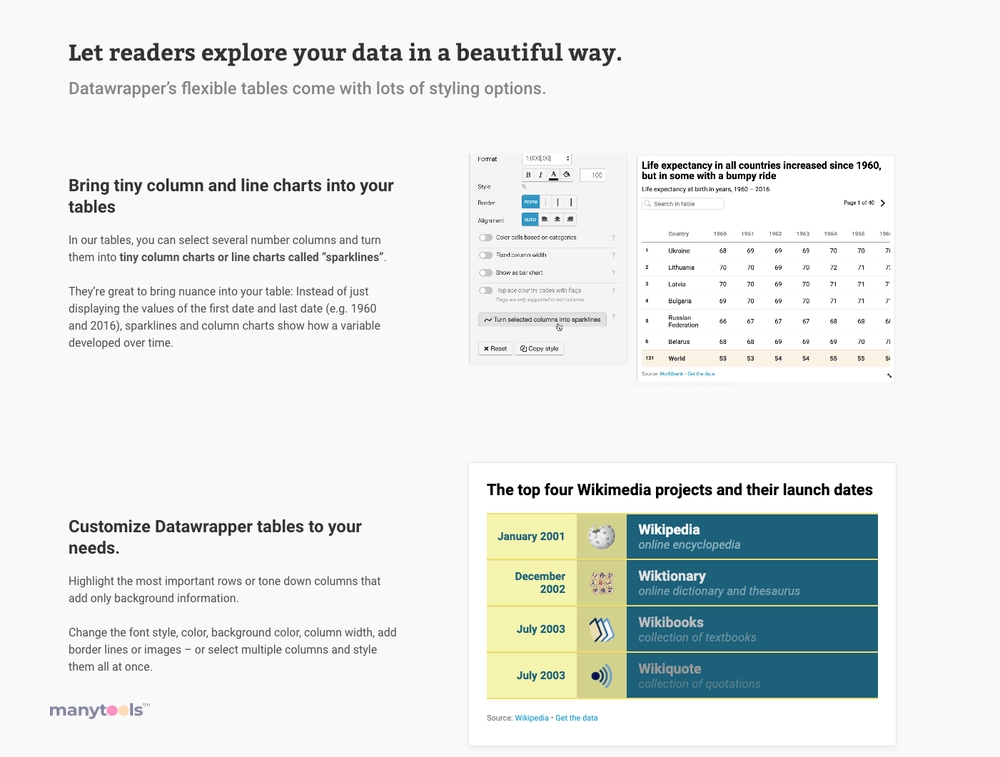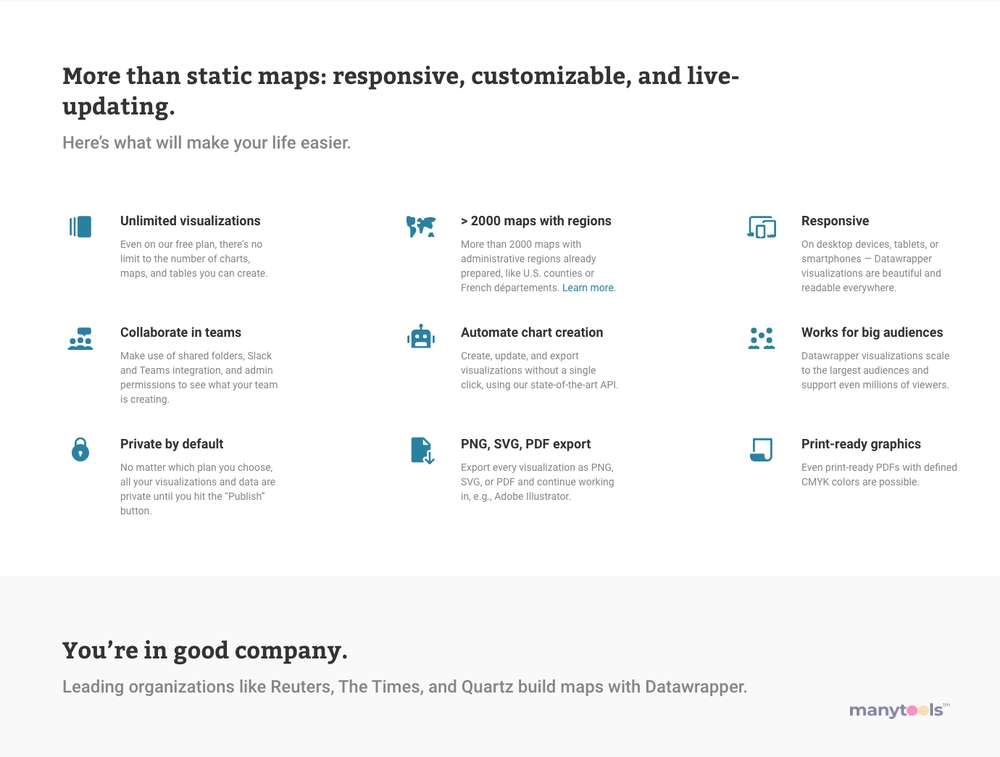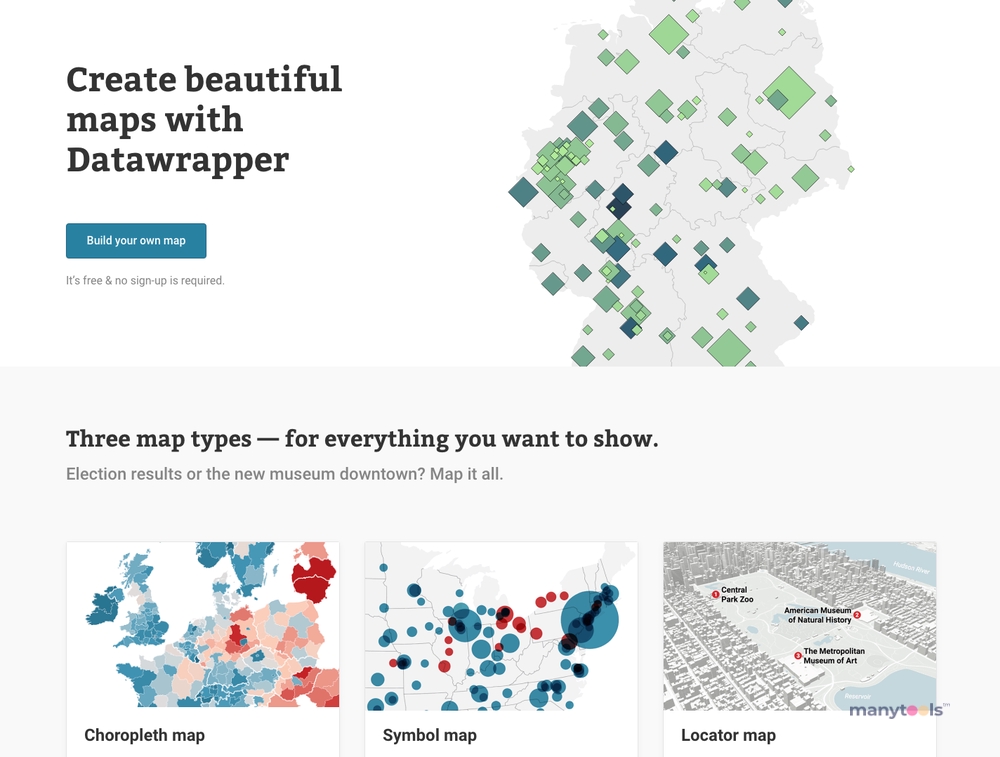 Datawrapper: The Ultimate Data Visualization Tool
In the vast digital world, the importance of data visualization cannot be overstated. Enter Datawrapper, a top-notch software tool that simplifies data visualization. This online tool, utilized by giants like the UN and New York Times, offers a user-friendly platform for creating interactive, responsive, and beautiful data visualizations.
Simplicity and Efficiency at Its Finest
One of the key highlights of Datawrapper is that it doesn't require any coding knowledge. So, whether you're a seasoned data analyst or a beginner content creator, you can use this tool to create stunning charts, maps, and tables. The platform emphasizes simplicity and efficiency, allowing you to focus on what's important - your data story.
A Broad Range of Visualization Options
Datawrapper offers a wide array of visualization options. You're not just limited to creating bar and pie charts; the platform supports a variety of chart types, maps, and tables. It's like having an artist's palette, but instead of paints, you have different data representation tools at your disposal.
Interactive and Responsive Visualizations
One of the standout features of Datawrapper is the interactive and responsive nature of its visualizations. This means that your audience can interact with the data, making it more engaging and understandable. Plus, the visualizations look great on any device, enhancing their accessibility and reach.
Enrich Your Stories
In today's digital age, storytelling is not just about words. With Datawrapper, you can enrich your stories by embedding charts, maps, and tables. These visual elements can provide context, supplement your narrative, and make your content more engaging and effective.
Renowned and Trusted
When you're using a tool that's trusted by the UN, New York Times, and SPIEGEL, you know you're in good hands. Datawrapper has earned its reputation by consistently providing high-quality data visualization tools that are easy to use and deliver excellent results.
In Conclusion
Datawrapper is a powerful tool that can elevate your data visualization to new heights. Its user-friendly interface, a wide range of options, interactivity, and responsive design make it an invaluable tool for anyone who needs to present data in a visually appealing way. Whether you're a developer, designer, or content creator, Datawrapper can make your data tell a compelling story.
Give Datawrapper a go, and see how it can revolutionize the way you visualize and present your data. It's a tool that truly lives up to its name, wrapping your data in a visually stunning, interactive, and engaging package.
Other Tools Like
DataWrapper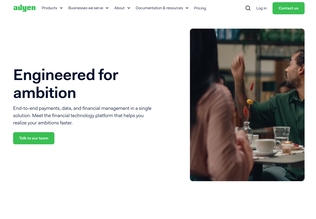 Adyen
adyen.com
Paid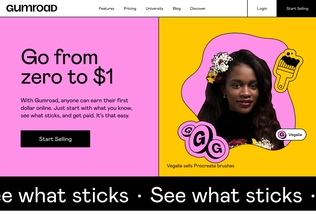 Gumroad
gumroad.com
Paid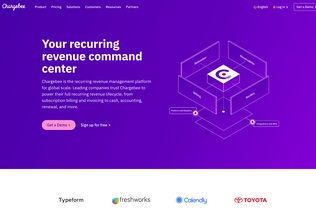 Chargebee
chargebee.com
Trial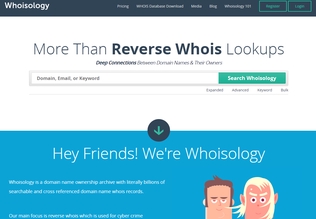 Whoisology
whoisology.com
Trial
Comments