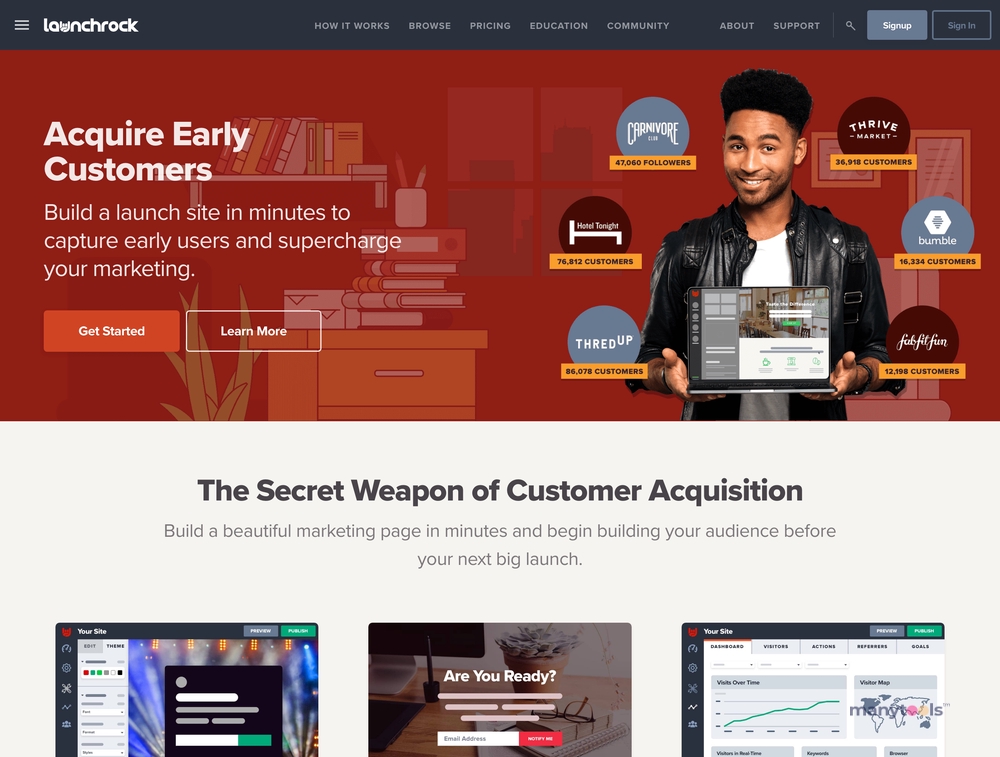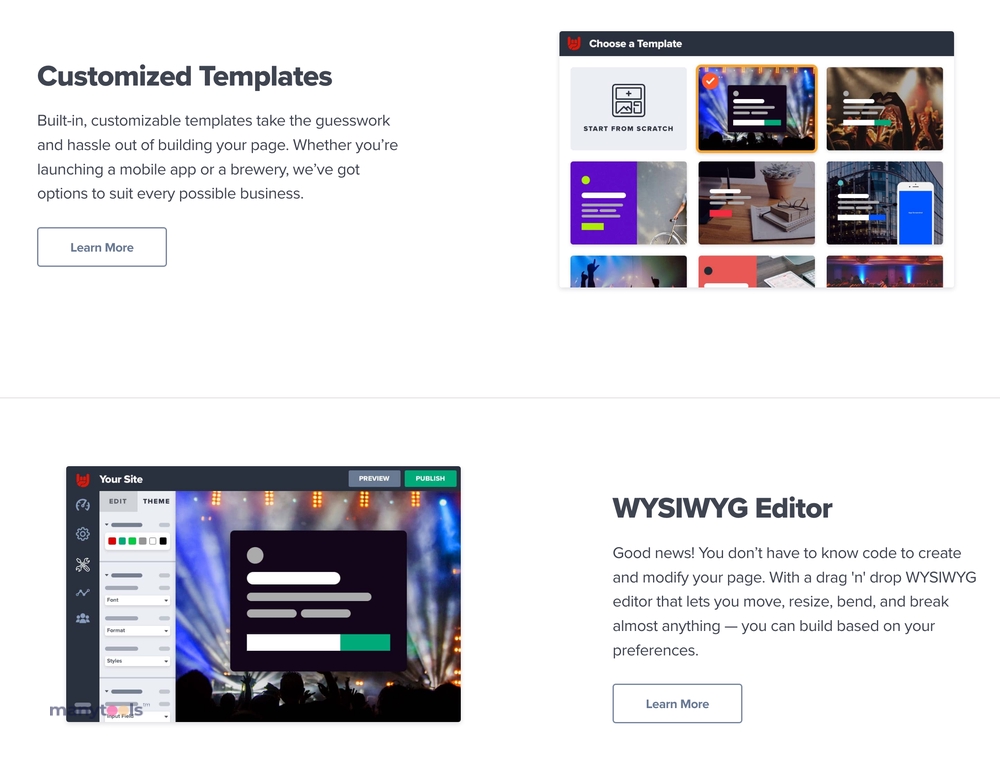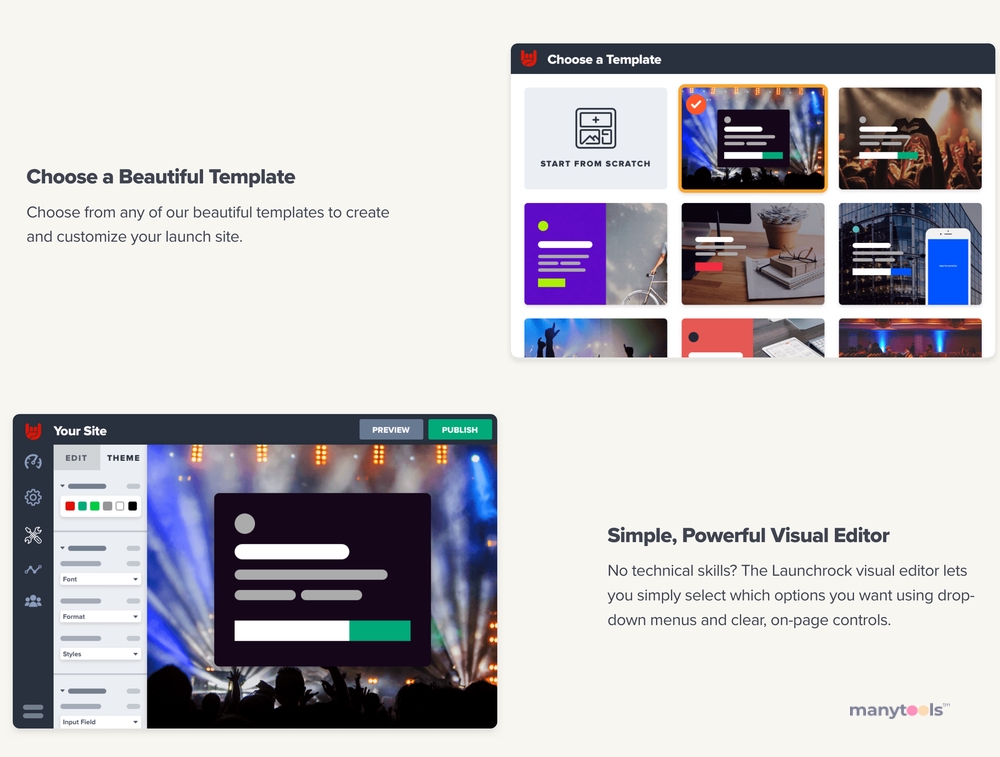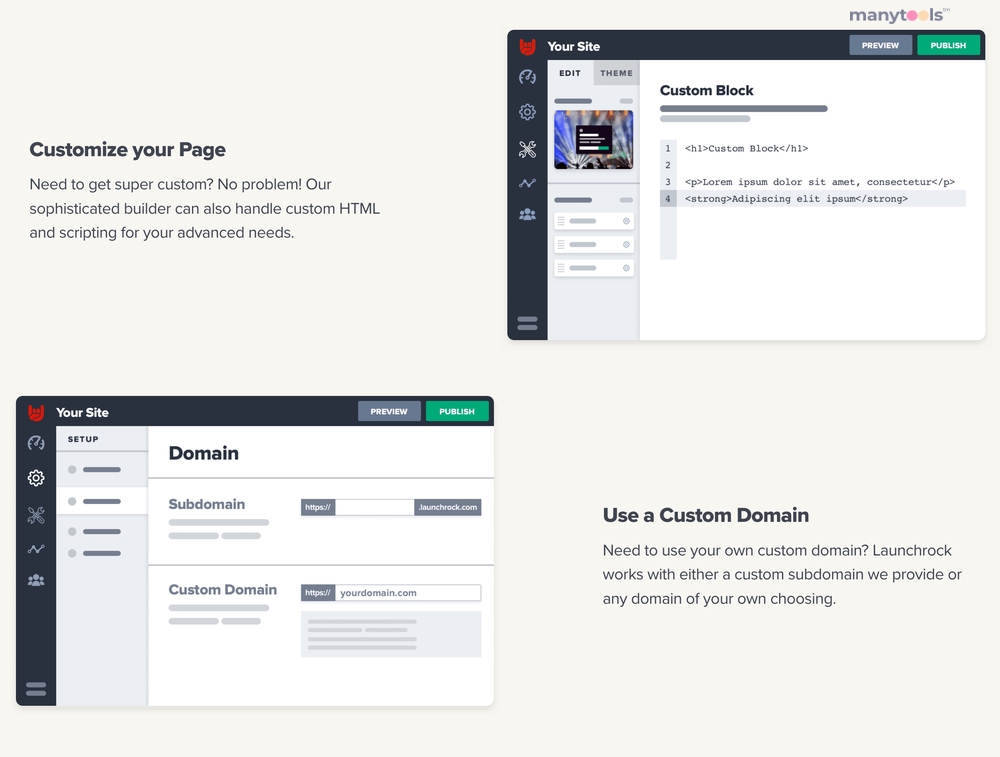 Meet LaunchRock, your new secret weapon in the world of digital marketing. This intuitive platform promises, and delivers a fast and efficient solution to customer acquisition. It's the perfect gateway for those seeking to build traction for their new product or service, offering a unique way to capture early users.
Getting Started with LaunchRock
Designed with simplicity in mind, LaunchRock allows you to build a captivating launch site within minutes. This isn't just a claim, it's a fact. Without any coding knowledge, you can create an appealing and effective landing page, ready to capture the interest and details of potential customers.
The Power of Early Customers
Launching a product or service without an audience can feel like a shot in the dark. That's where LaunchRock shines. It provides a platform to bring together early adopters, who are vital for initial feedback and word-of-mouth promotion. It's all about building your customer base before you even launch.
Efficiency Meets Design
LaunchRock isn't just about functionality. It also brings sleek aesthetics to the table. The platform offers a variety of templates to choose from, allowing you to create a stunning, professional-looking site that reflects your brand. With LaunchRock, design, and efficiency go hand in hand.
Seamless User Experience
User experience is at the heart of LaunchRock. It offers a seamless navigational experience for the user, making it easy to sign up and stay engaged. This simplicity reduces the potential for drop-offs, increasing the chance of capturing those all-important early users.
The LaunchRock Advantage
The advantages of using LaunchRock go beyond just building a site. It also provides you with valuable insights and data about your audience. You can monitor site visits, sign-ups, and even the performance of your referral marketing efforts. This data can then be used to tailor your marketing strategies more effectively.
The Verdict on LaunchRock
In a digital world where speed and efficiency are key, LaunchRock stands out as an essential tool. It isn't just a platform for building a launch site; it's a comprehensive solution for early customer acquisition. With its easy-to-use interface, stunning design capabilities, and valuable analytics, LaunchRock is a tool that every digital professional should consider.
Embrace the Future with LaunchRock
So, whether you're a developer, designer, SEO guru, webmaster, affiliate marketer, growth hacker, data analyst, or content creator, LaunchRock has something to offer. It's a tool that can help you gain a head start in your digital journey, providing you with the platform and the insights to make your launch a success.
Other Tools Like
LaunchRock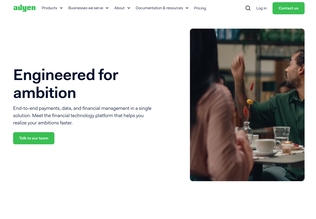 Adyen
adyen.com
Paid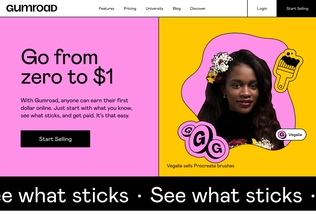 Gumroad
gumroad.com
Paid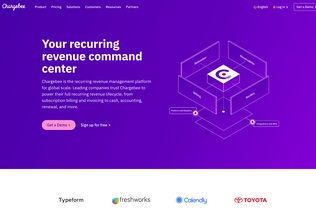 Chargebee
chargebee.com
Trial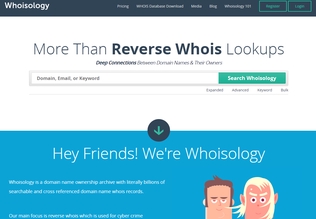 Whoisology
whoisology.com
Trial
Comments