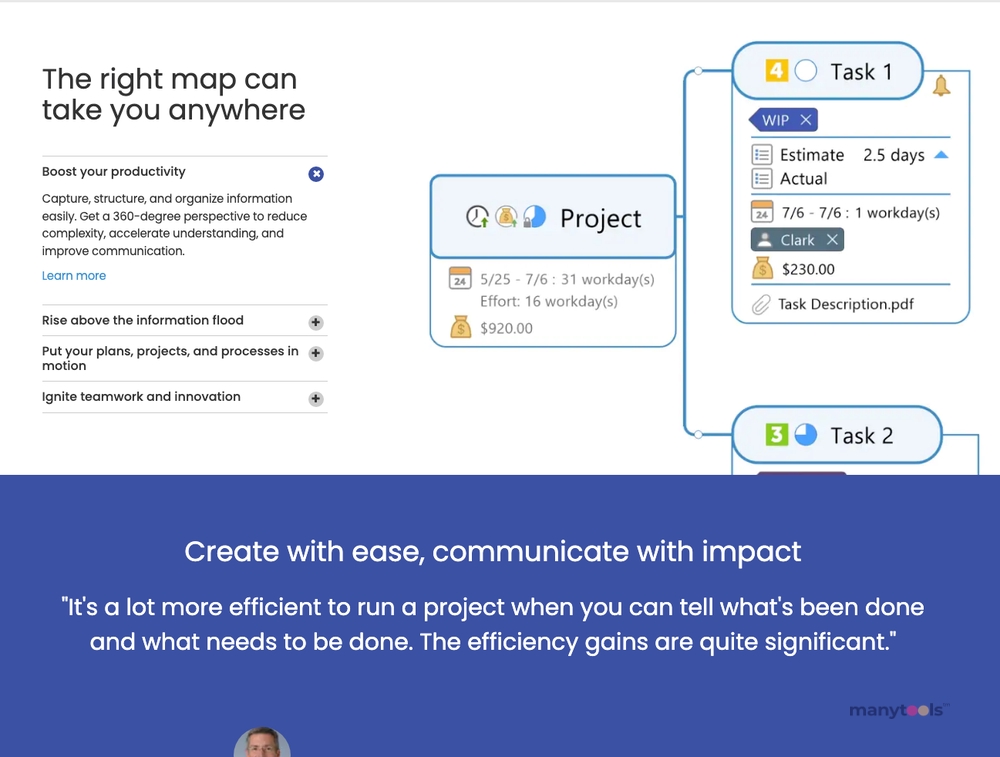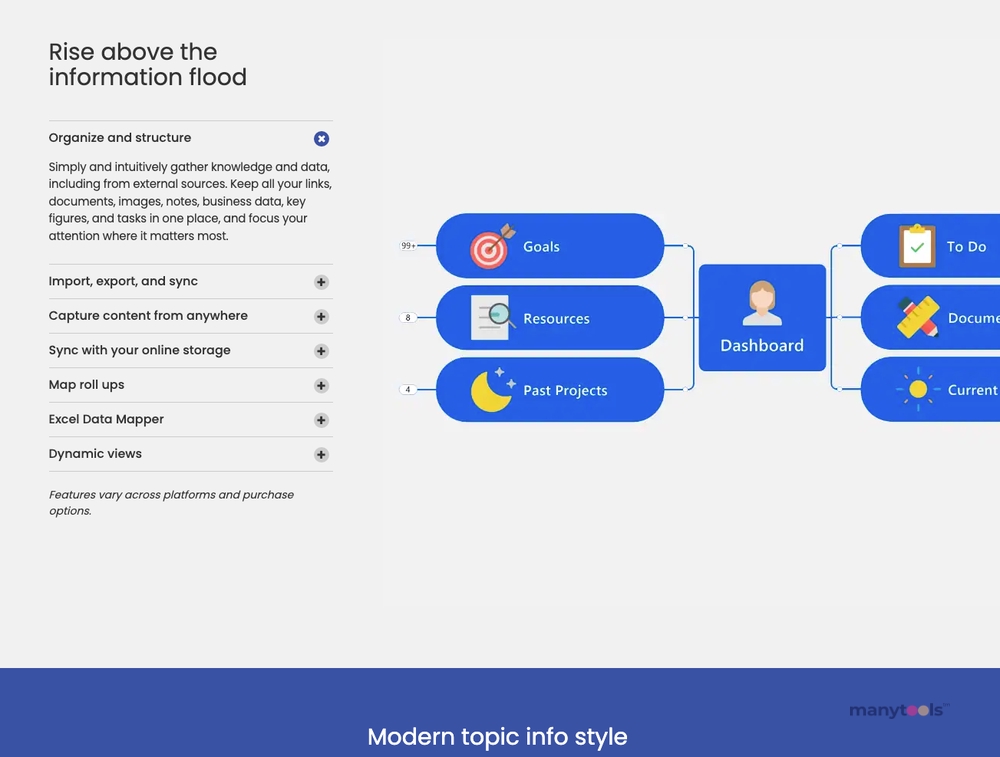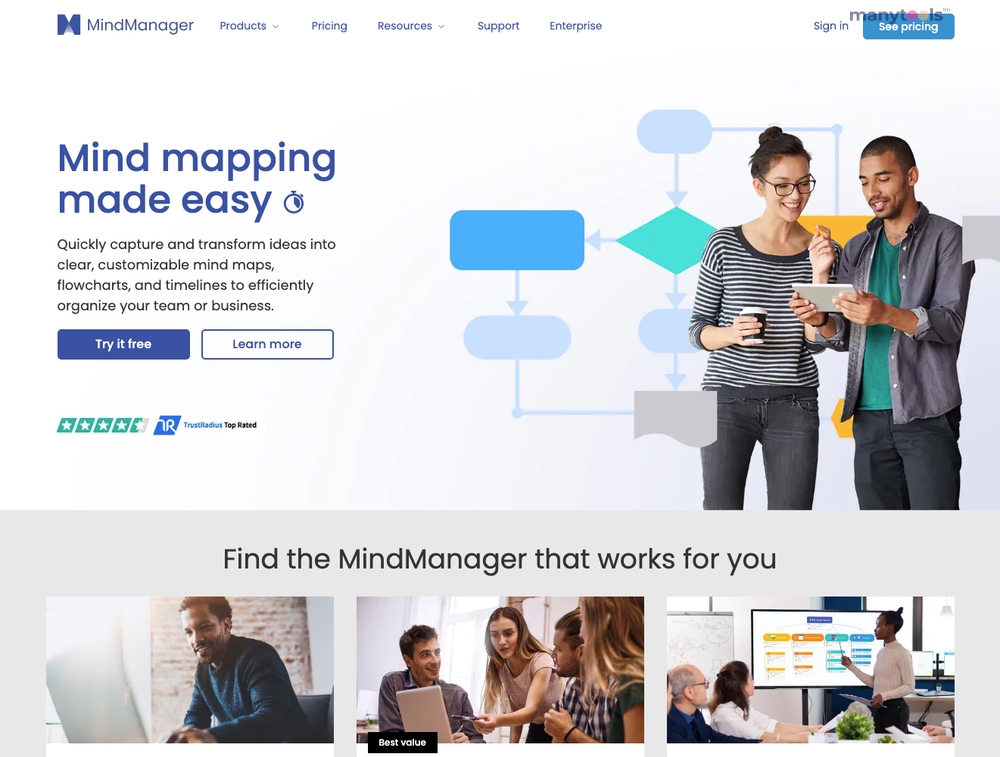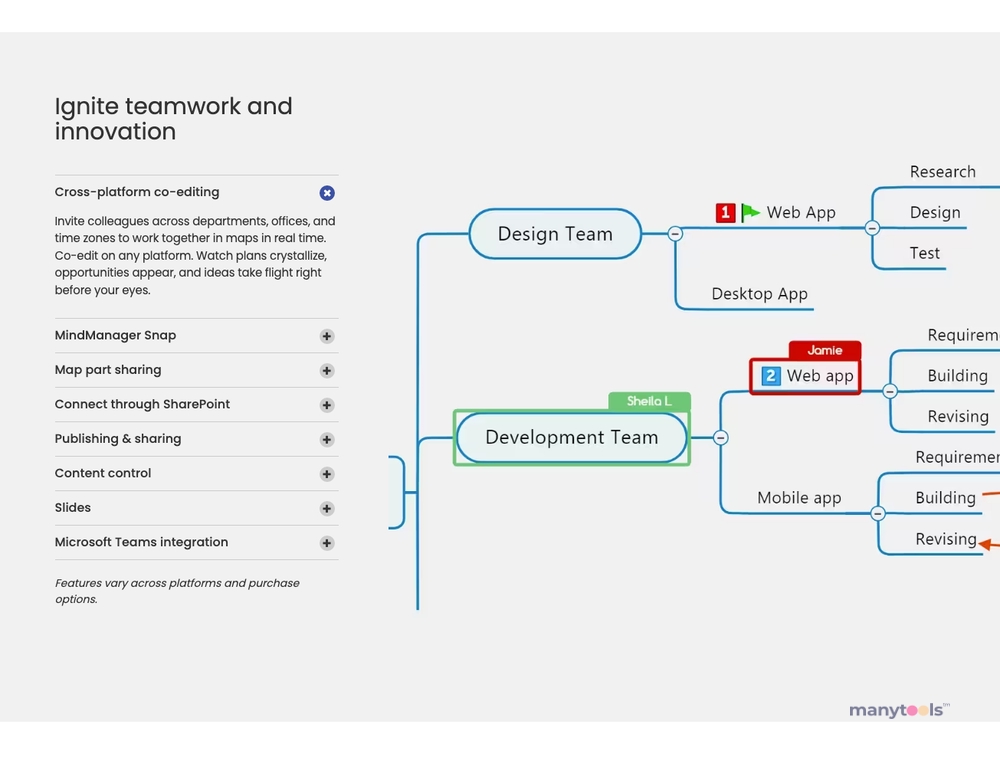 MindJet MindManager: A Powerful Tool for Mind Mapping
MindJet MindManager is a revolutionary tool that redefines the way you organize and visualize your thoughts and ideas. If you've ever struggled with large amounts of data, lack of clarity, or even just a need for a better way to brainstorm and plan, this is the software you need.
Streamline Your Thought Process
The primary purpose of MindJet MindManager is to simplify your thought process. It allows you to create visual diagrams, called mind maps, that aid in idea generation, project planning, and problem-solving. The software provides you with a flexible and interactive platform to capture, organize, and share information.
Designed for Efficiency
MindJet MindManager is not only powerful but also user-friendly. It is designed to be intuitive, thereby reducing the learning curve. The software features drag and drop capabilities, enabling easy manipulation of concepts and ideas within the mind map.
Innovation at Your Fingertips
Innovative features are at the core of MindJet MindManager. With the ability to incorporate attachments, hyperlinks, and notes, this software ensures nothing gets lost in the shuffle. It also offers the flexibility to convert your mind maps into interactive presentations, adding a new dimension to your meetings and presentations.
Unleash Your Creativity
MindJet MindManager is a playground for your ideas. With limitless customization options, you can give your ideas the platform they deserve. The software allows you to choose from a variety of map styles, formats, and themes to best represent your thoughts and concepts.
A Tool for Collaboration
Collaboration is a cornerstone of successful projects, and MindJet MindManager understands this. The software allows you to share your mind maps with team members, stakeholders, and clients, fostering better communication and understanding. You can also integrate it with popular apps like Microsoft Office and SharePoint, ensuring seamless teamwork.
A Free Trial to Get You Started
Unsure if MindJet MindManager is for you? They offer a 30-day free trial, no credit card required. This gives you ample time to explore the software, understand its benefits, and decide if it fits your needs.
In a Nutshell
MindJet MindManager is a game-changer in the realm of mind mapping software. With its powerful features, intuitive design, and collaborative capabilities, it's a tool that can truly elevate your brainstorming, planning, and problem-solving processes. Give it a whirl and experience the difference it can make.
Other Tools Like
MindJet MindManager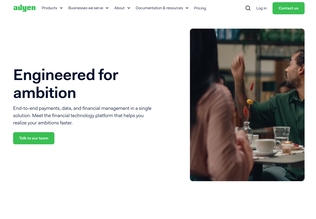 Adyen
adyen.com
Paid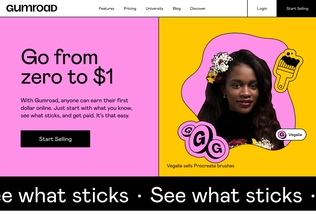 Gumroad
gumroad.com
Paid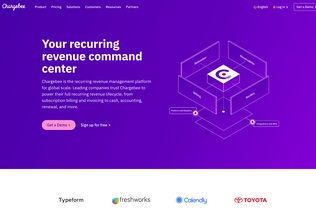 Chargebee
chargebee.com
Trial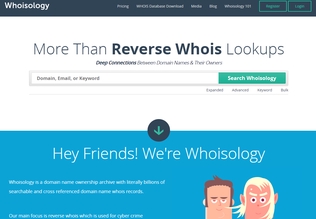 Whoisology
whoisology.com
Trial
Comments