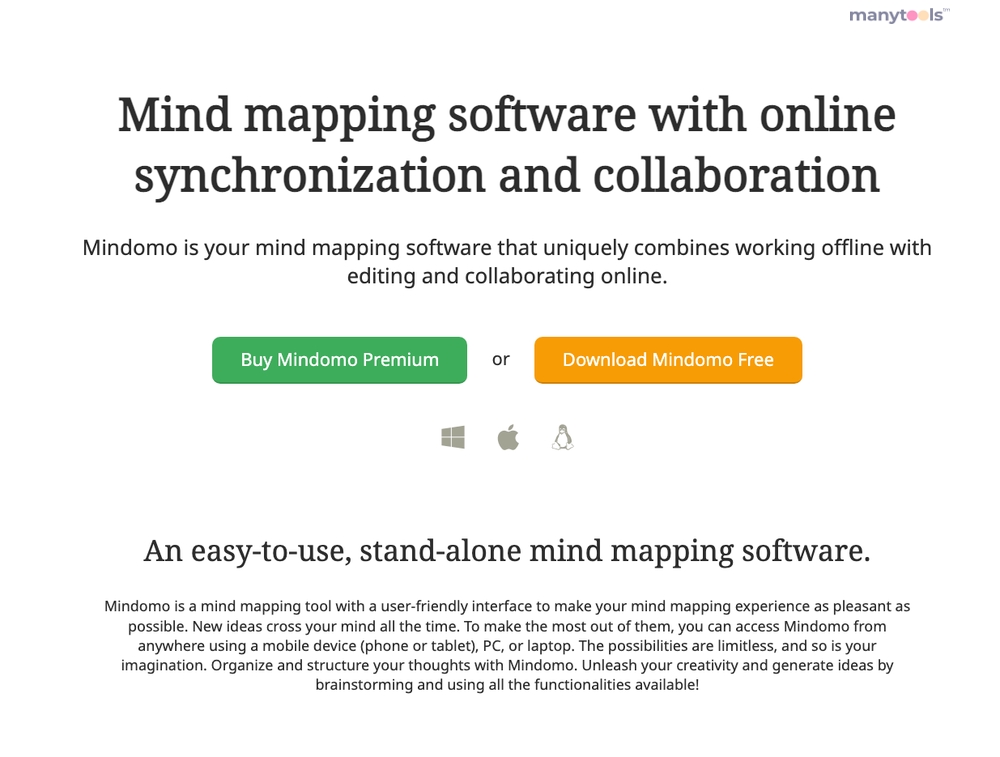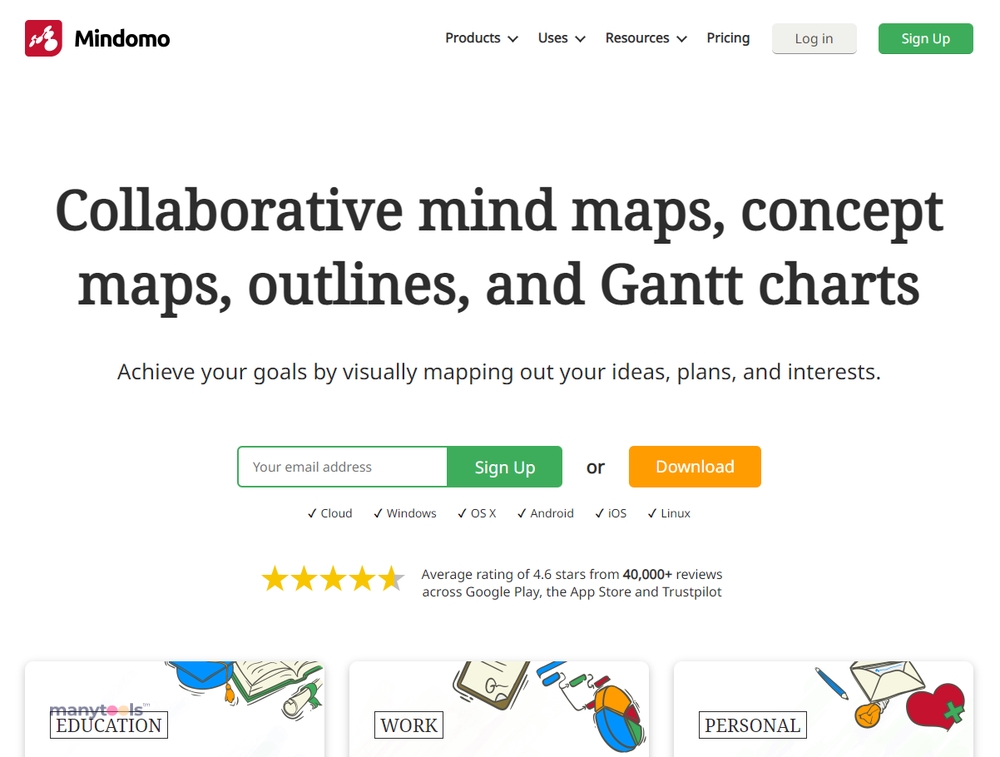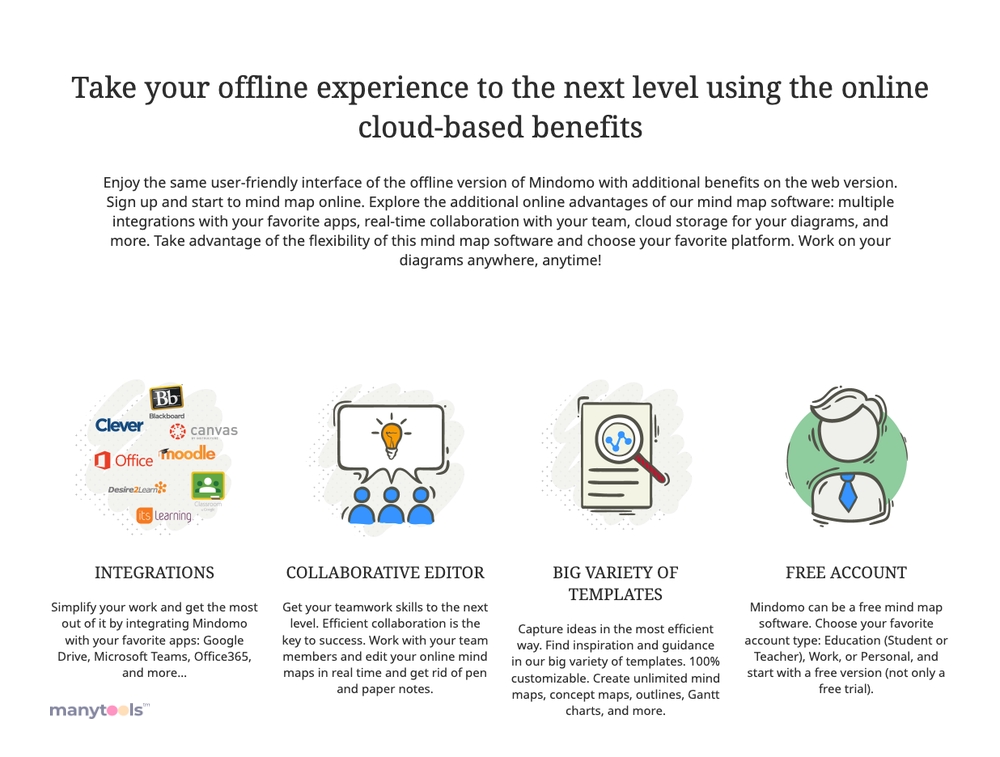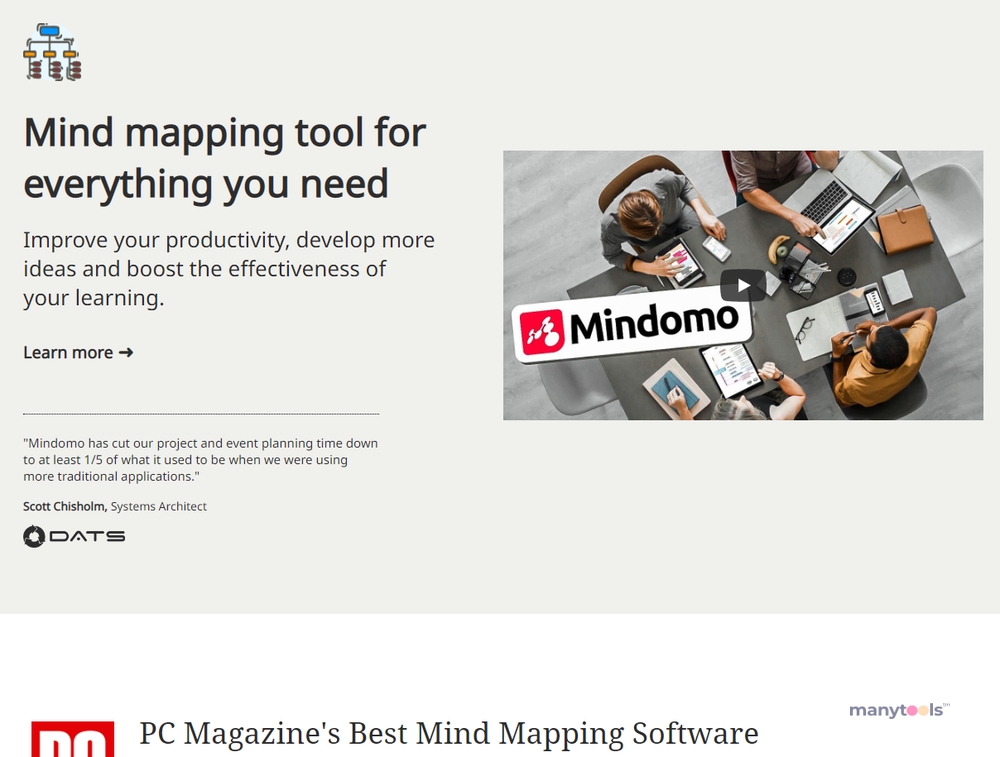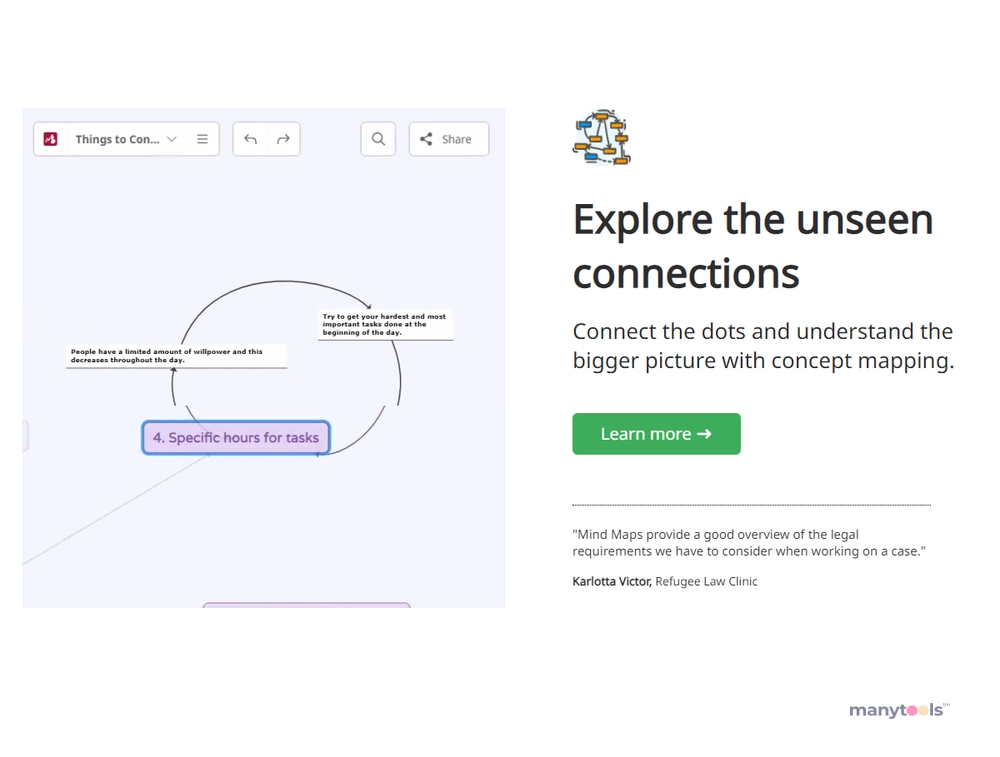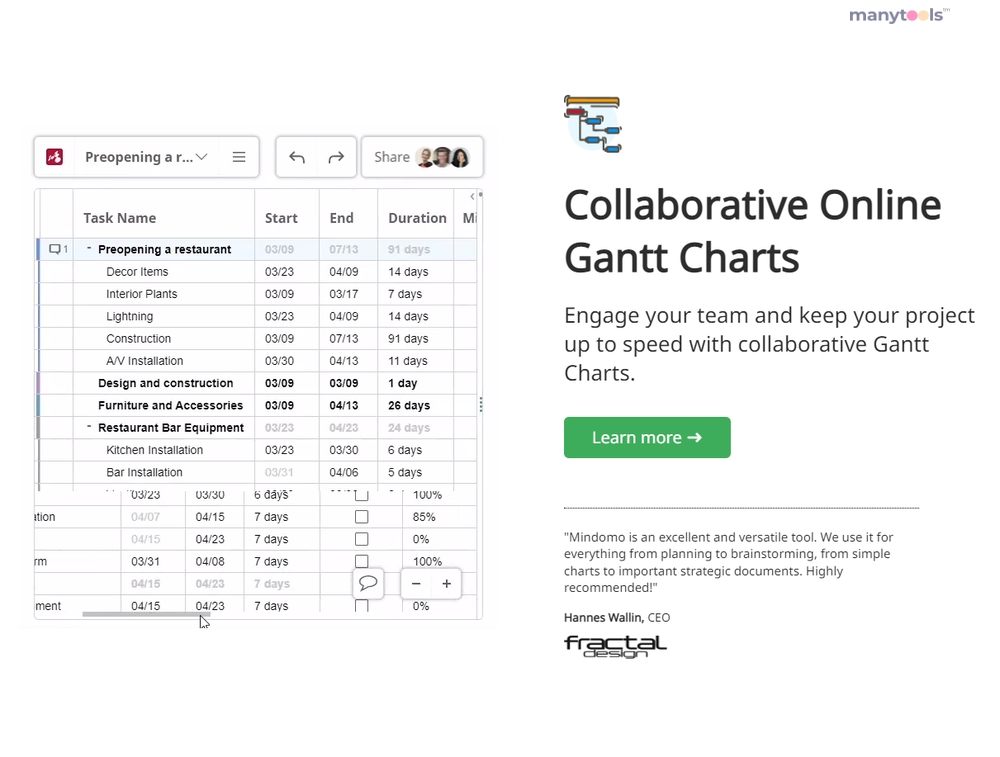 Mindomo: Your Ultimate Thought Organizer
Mindomo is a powerful digital tool designed to help professionals unlock their creativity and organize their thoughts. This software goes beyond the traditional note-taking approach by enabling you to create mind maps, concept maps, outlines, and even Gantt Charts.
Maximize Collaboration and Efficiency
Designed for collaboration, Mindomo allows multiple users to work on the same project simultaneously. It's a great tool for brainstorming sessions, project planning, or collaborative learning. With its easy-to-use interface, you can quickly turn ideas into actionable plans.
A Mind Map for Every Purpose
Mindomo offers versatility in its features. Whether you want to visualize complex information, streamline your workflow, or create a comprehensive project roadmap, this tool has you covered. Plus, with its Gantt charting capabilities, project managers can effortlessly track progress and deadlines.
Platform Flexibility
Mindomo doesn't tie you to a single platform. It's available on the web, desktop, and as a mind mapping app. This flexibility means you can access your mind maps and charts wherever you are, making it ideal for those always on the go.
Enhance Your Thinking and Learning
Mindomo is not just a tool for professionals. It's also an excellent resource for educators and students. By visually laying out information, it enhances understanding and retention, making learning more engaging and effective.
Positive User Experience
With Mindomo, user experience is a top priority. Its intuitive layout and user-friendly features make it easy for anyone to start creating mind maps, regardless of their tech-savvy level. Plus, the collaborative aspect of the software adds a social element, making the process of ideation more interactive and enjoyable.
Final Thoughts on Mindomo
In the world of digital tools, Mindomo stands out with its blend of efficiency, collaboration, and flexibility. It adds value to various professional fields while also enhancing learning experiences. Whether you're a developer, designer, SEO guru, affiliate marketer, or content creator, Mindomo can be a valuable addition to your digital toolbox.
Mindomo mind mapping software review
09 Apr 2022
Mindomo serves as the perfect instrument for cultivating concepts, collaborative ideation, and monitoring advancement from inception to execution. This tool enables users to effortlessly illustrate intricate ideas and communicate them with others. It is highly beneficial for individuals, professionals, and educators alike.
Mindomo Desktop Software: A Full and Honest Review to Look Out
23 Dec 2022
In summary, this article provides an extensive evaluation of Mindomo, highlighting crucial aspects and details to take into account prior to purchasing it. Having reached the end of this piece, we trust that you've acquired valuable insights on selecting the ideal tool for your needs. Moreover, should you opt to procure the featured software for your device, we recommend giving MindOnMap a shot.
Other Tools Like
Mindomo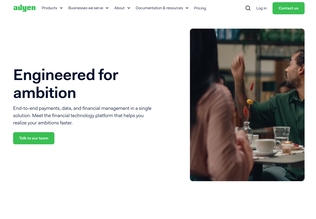 Adyen
adyen.com
Paid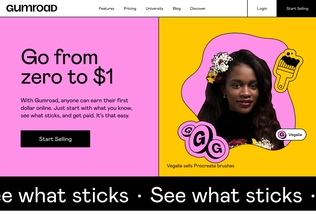 Gumroad
gumroad.com
Paid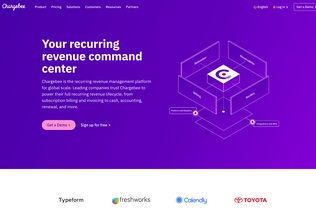 Chargebee
chargebee.com
Trial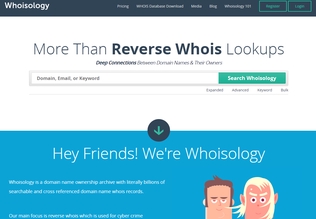 Whoisology
whoisology.com
Trial
Comments