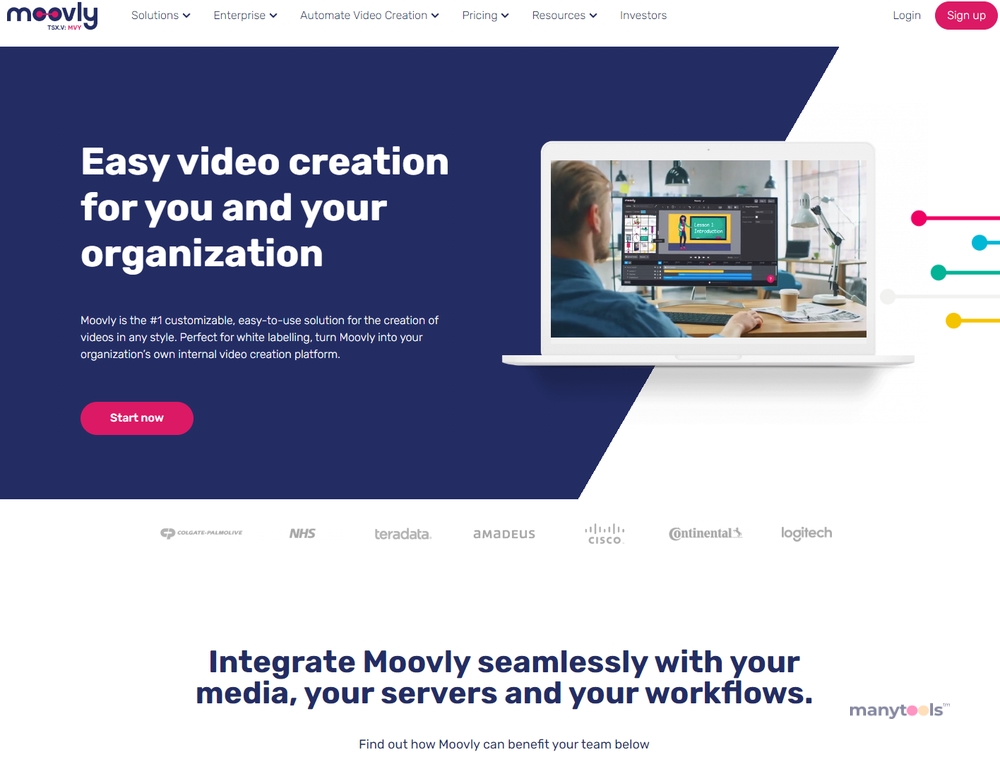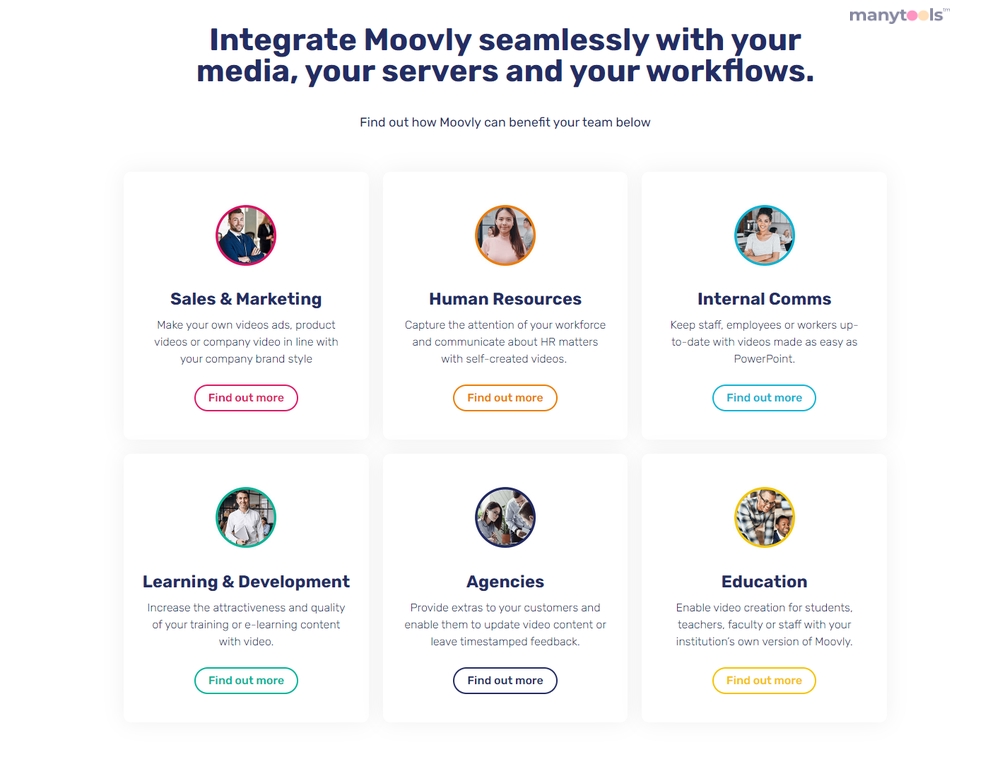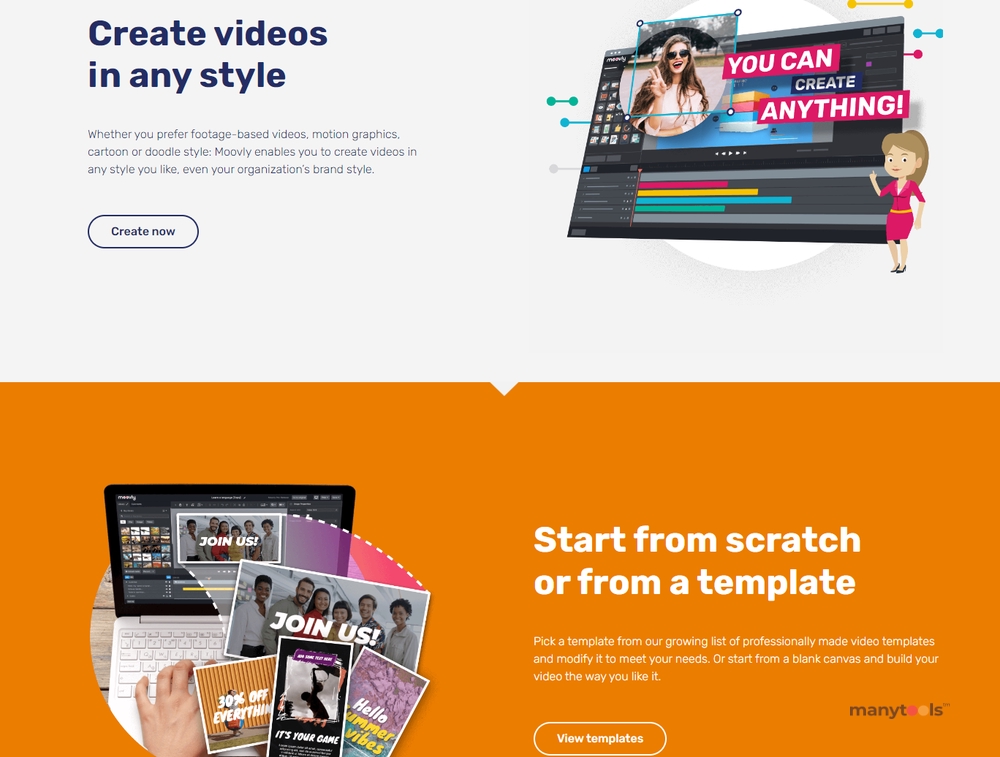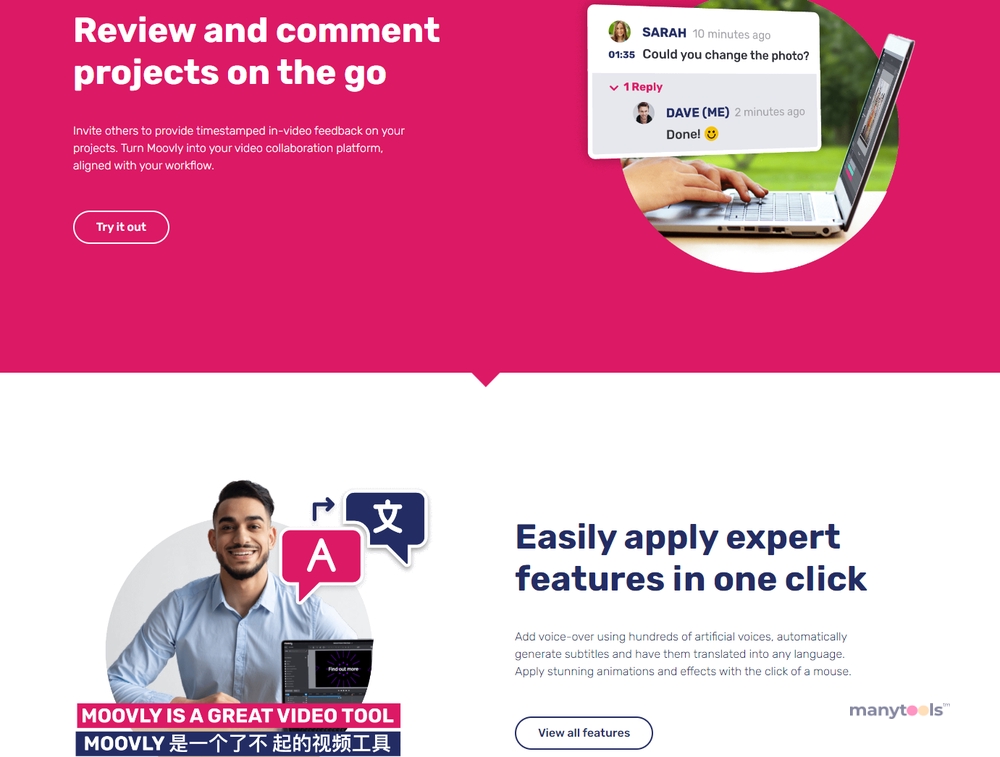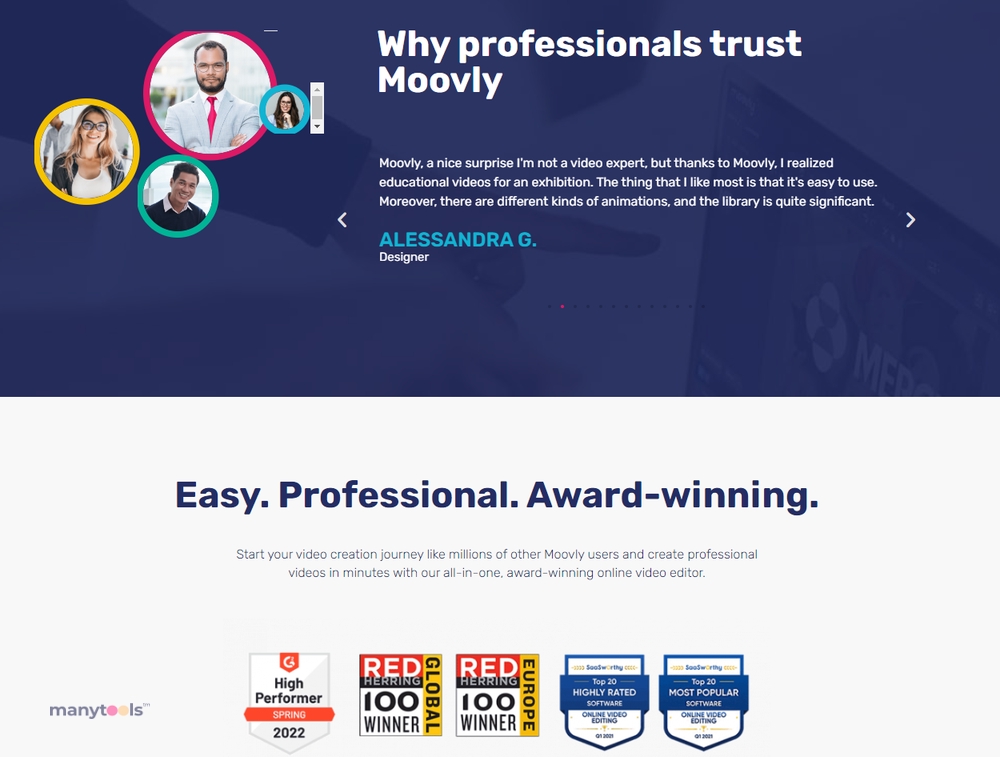 Moovly, the online video editor, is the ultimate game-changer for anyone looking to create engaging videos with minimal hassle. This comprehensive tool has it all under one roof, making it an ideal choice for anyone seeking to make explainer videos, promo videos, training videos, and video tutorials.
The Power of Simplicity
The beauty of Moovly lies in its simplicity. It is designed with an understanding that not everyone is a tech wizard, and that is why creating videos with Moovly feels like a walk in the park. Its user-friendly and intuitive interface ensures a smooth, enjoyable experience for users, regardless of their tech-savviness.
Feature-Rich Platform
From a vast library of templates to a plethora of editing tools, Moovly offers a feature-rich platform that is hard to surpass. It boasts a wide variety of customizable templates that cater to different needs, whether you're creating a product explainer video or a training video for your organization.
Versatility at Its Best
What sets Moovly apart is its versatility. It caters to a broad spectrum of users, from business owners to educators to marketing professionals. No matter what your profession is, if you need to create a compelling video, Moovly is the tool for you.
Efficiency and Productivity
Moovly is not just about creating visually appealing videos; it's also about efficiency and productivity. It streamlines the video creation process, saving you time and effort that you can invest in other important tasks.
Value for Money
Considering the extensive features it offers, Moovly is a great value-for-money tool. It's an investment that pays off by helping you create professional-quality videos without breaking the bank.
Conclusion
In conclusion, Moovly is a one-stop shop for all your video creation needs. It is a tool that not only simplifies the video creation process but also ensures that the end results are nothing short of exceptional. Whether you are a beginner or a seasoned professional, Moovly is a tool worth exploring.
So, why wait? Start your video creation journey with Moovly today!
Moovly Review: Does It Stand Up to the Hype?
14 Jan 2023
Moovly is a web-based platform that enables users to design and modify their video content. It primarily focuses on creating marketing videos. Compared to its competitors, Moovly stands out with its extensive offerings, particularly in the free tier. While it may not be on par with professional video editing software, it remains a top choice for crafting short clips and promotional videos.
Moovly Review
09 Mar 2023
Moovly is a web-based video creation platform primarily targeting businesses rather than individuals. However, if the pricing is within your budget, it can cater to anyone's needs. As it operates within your browser, there is no requirement for a costly video editing computer. However, this does necessitate a constant internet connection. This is not an issue for most users, as the platform aims to offer a user-friendly interface for seamless editing collaboration with colleagues.
Other Tools Like
Moovly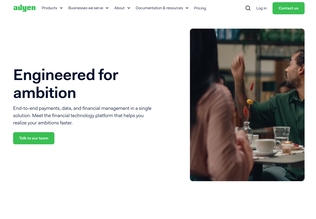 Adyen
adyen.com
Paid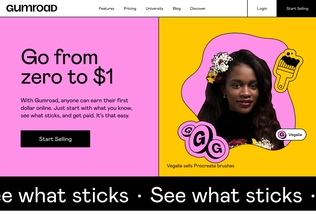 Gumroad
gumroad.com
Paid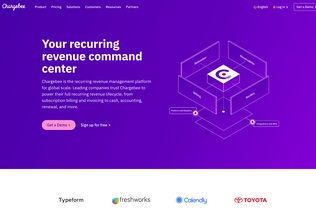 Chargebee
chargebee.com
Trial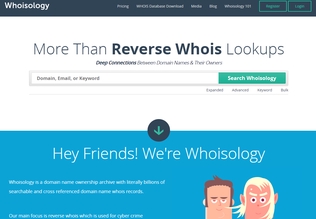 Whoisology
whoisology.com
Trial
Comments