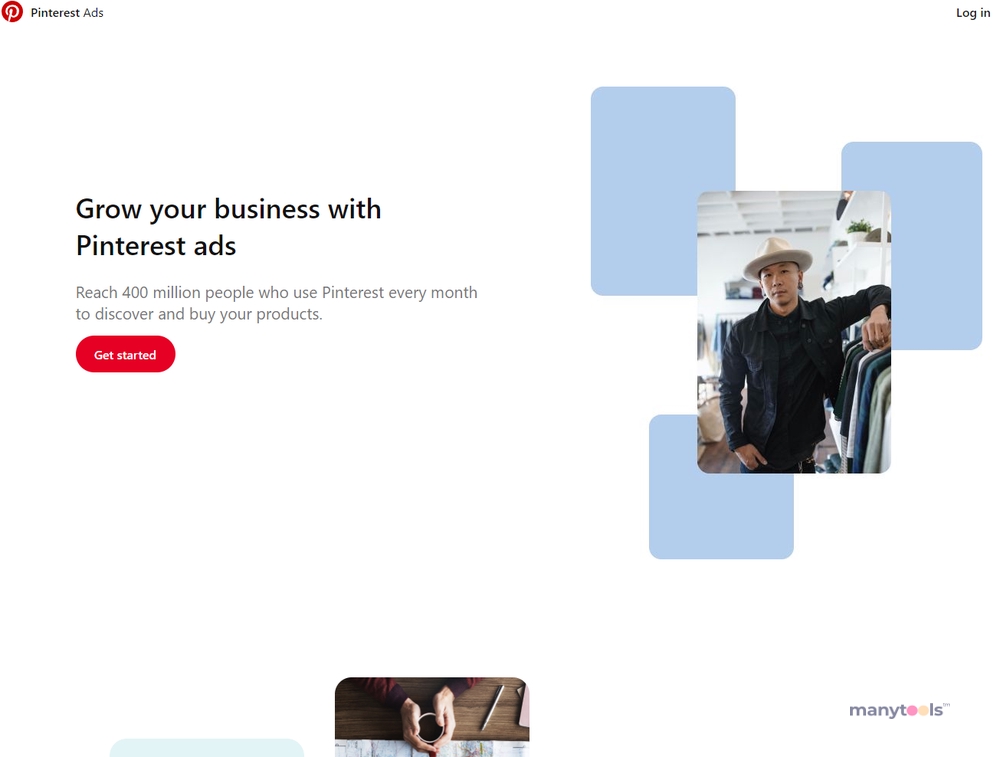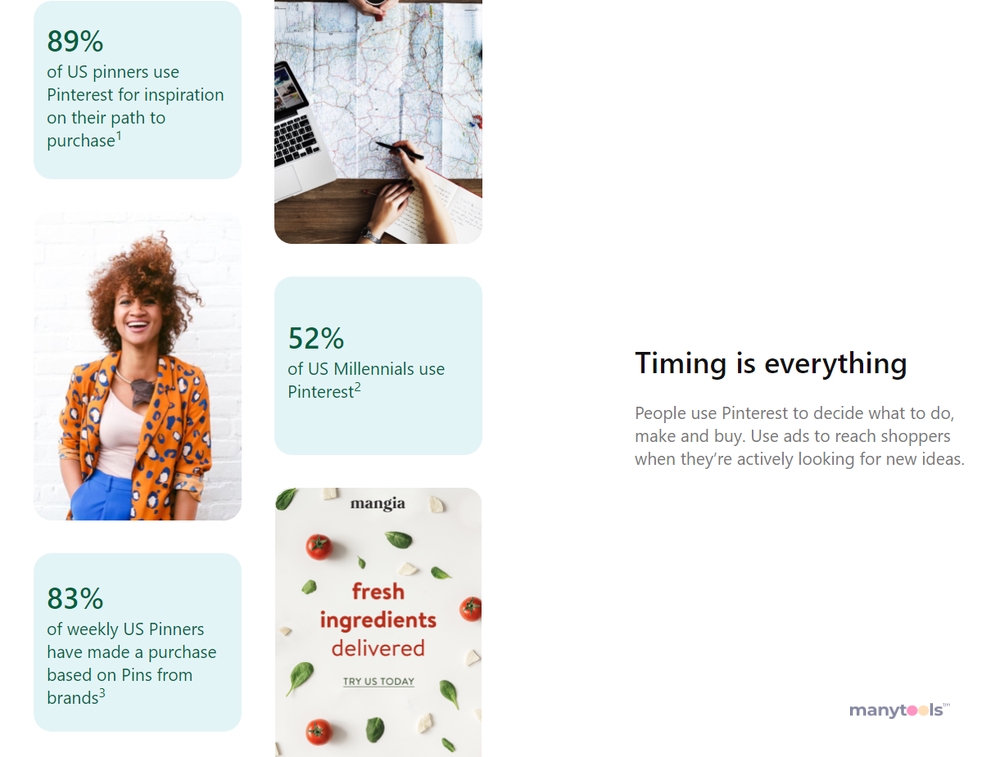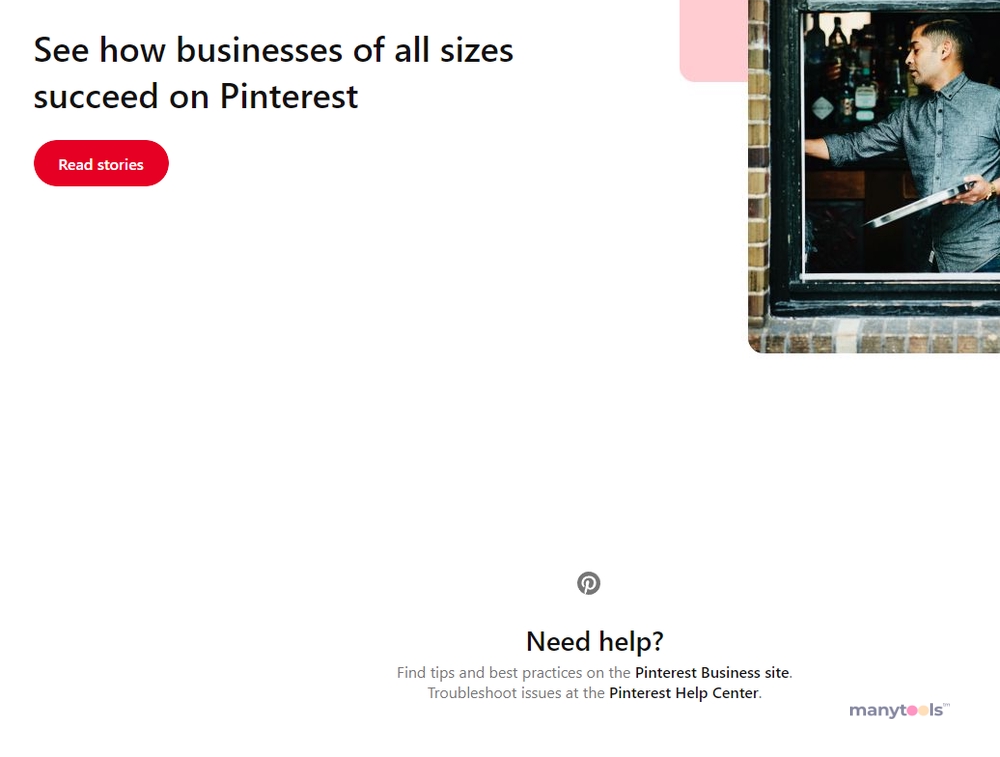 Welcome to Pinterest Ads, the ultimate platform that breathes life into your business ideas by connecting you with millions of potential customers worldwide. This innovative tool is designed to help you unlock your business's full potential, whether you're a seasoned marketer looking for fresh, creative ways to reach your audience or a start-up eager to make your mark in the digital world.
Seamless Integration
Pinterest Ads integrates seamlessly with your Pinterest account, making it effortless to create, manage, and track your advertising campaigns. By leveraging the power of Pinterest's rich visual content, you can create captivating ads that resonate with your target audience.
Creative Inspiration
If you're seeking new ideas to elevate your advertising game, Pinterest Ads is an incredible resource. The platform is a wellspring of creativity, offering a vast array of images, videos, and graphics that you can use to design engaging ads. From home décor ideas to style inspiration, you'll find a plethora of content to spark your imagination and captivate your audience.
Targeted Advertising
Pinterest Ads' unique targeting capabilities enable you to reach the right audience at the right time. By harnessing the power of Pinterest's user data, you can hone in on your target market based on their interests, behaviors, and demographics. This ensures your ads reach people who are genuinely interested in what you have to offer, increasing your chances of success.
Impressive Analytics
One of the standout features of Pinterest Ads is its robust analytics. The platform provides in-depth insights into your ad performance, helping you understand what's working and what's not. These insights empower you to make data-driven decisions, optimize your campaigns, and maximize your return on investment.
Cost-Effective Advertising
Pinterest Ads offers a cost-effective solution for businesses of all sizes. You have complete control over your ad spend, making it a flexible and budget-friendly advertising option. Plus, with Pinterest's vast user base, you can achieve significant reach and engagement without breaking the bank.
Final Verdict
In a nutshell, Pinterest Ads is a powerful advertising tool that blends creativity, targeting, and analytics into a seamless, user-friendly platform. Whether you're a small business owner, a digital marketer, or an e-commerce giant, this platform can help you connect with your audience, boost your brand visibility, and drive your business growth.
So, why wait? Dive into the world of Pinterest Ads and discover how this innovative platform can revolutionize your advertising strategy.
Is Spending Money On Pinterest Ads Worth It?
10 May 2022
While Pinterest may appear to be a social media platform, allowing you to connect with friends and follow your favorite creators, it functions more like a search engine. Like Google, you input keywords, and relevant results appear based on your interests - no more or less. Furthermore, all content on Pinterest can also be discovered via Google, which means you can utilize SEO strategies to expand your visibility.
Other Tools Like
Pinterest Ads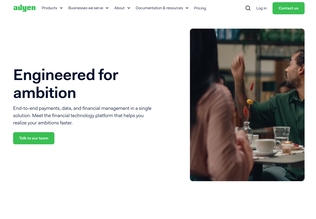 Adyen
adyen.com
Paid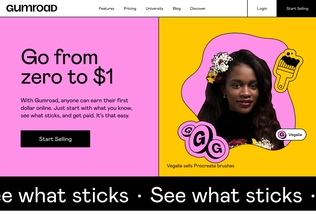 Gumroad
gumroad.com
Paid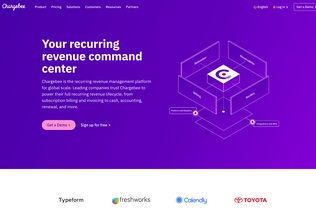 Chargebee
chargebee.com
Trial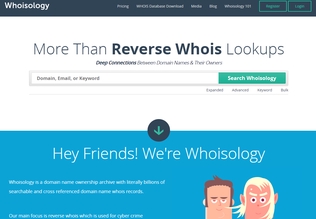 Whoisology
whoisology.com
Trial
Comments