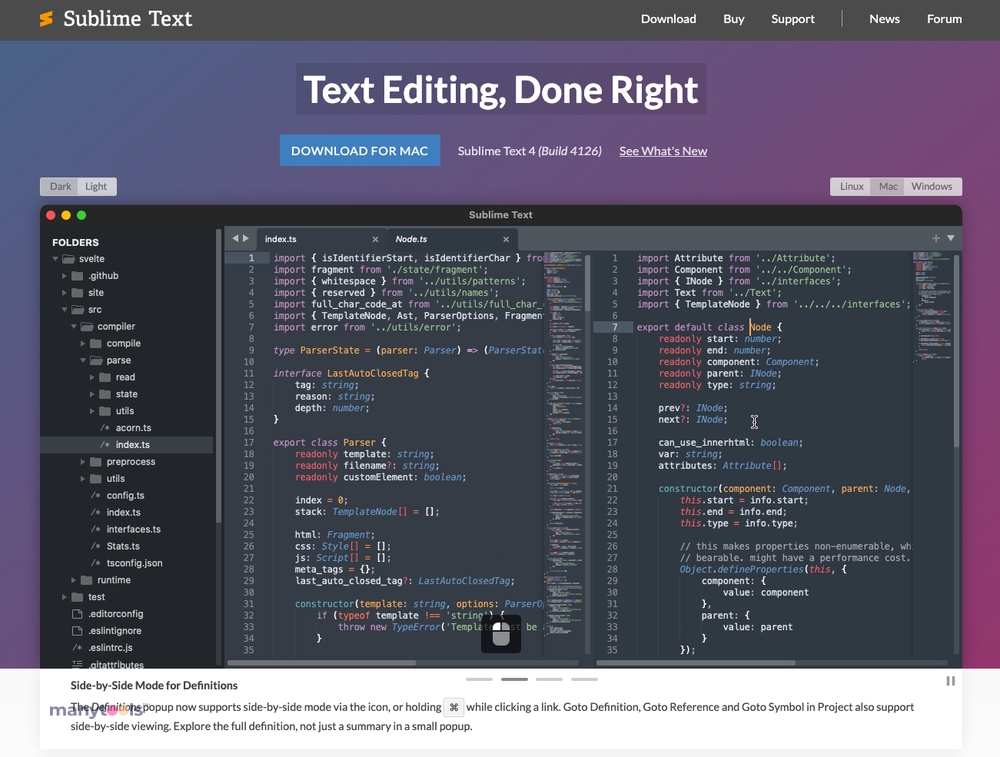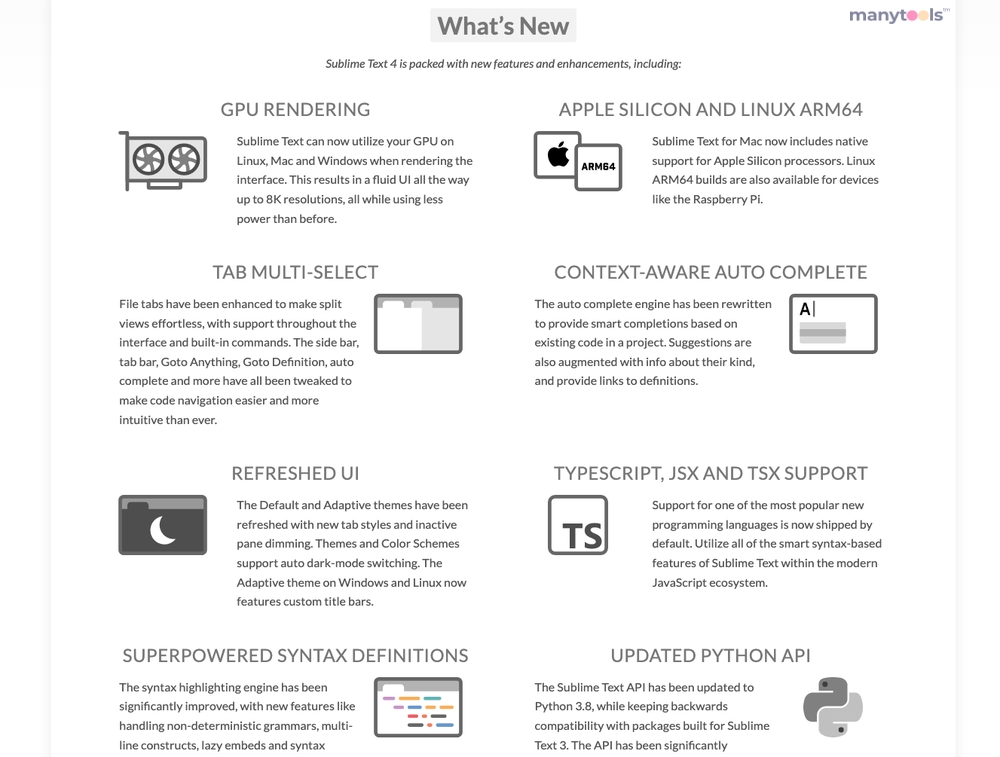 Sublime Text: Your Ultimate Text Editing Solution
Looking for a sophisticated text editing solution? Look no further than Sublime Text. This tool is a game-changer for developers, designers, content creators, and anyone who works with code, markup, or prose. The user interface is slick, the features are extraordinary, and the performance is simply amazing.
A Text Editor for the Modern Age
Sublime Text is not just any text editor, it is a text editor for the modern age. It's built with a focus on ease of use, productivity, and efficiency. It's designed to help you keep your code clean, organized, and easy to navigate. With Sublime Text, you can focus on what matters: creating amazing work.
Efficient and Intuitive
In the world of text editing, efficiency, and intuitiveness are the names of the game. Sublime Text shines in this regard. It's designed to be as efficient as possible, with features like multiple cursors for simultaneous editing, a distraction-free mode for focused work, and a quick project switch to help you move between projects seamlessly.
Superior Functionality
Sublime Text offers a range of extraordinary features that set it apart. From a powerful Python API to a customizable key binding, menus, and snippets, this tool is packed with everything you need to make your work easier and more enjoyable.
Performance That Never Compromises
When it comes to performance, Sublime Text is a champion. It's built for speed and stability. It's lightweight and incredibly responsive, so you can rely on it for even the most complex projects. Plus, it's constantly updated to ensure peak performance at all times.
For Code, Markup, and Prose
Whether you're working with code, markup, or prose, Sublime Text can handle it all. It supports a wide range of languages and scripts, so you can use it for any project. It's more than just a text editor; it's a complete solution for all your text editing needs.
Conclusion
In conclusion, Sublime Text is an excellent choice for any digital professional. It's sophisticated, efficient, packed with features, and delivers amazing performance. If you need a reliable, versatile text editor, give Sublime Text a try. You'll love it!
Other Tools Like
SublimeText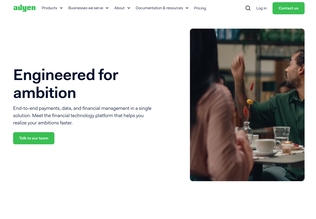 Adyen
adyen.com
Paid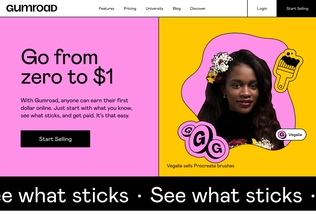 Gumroad
gumroad.com
Paid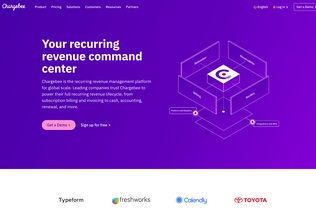 Chargebee
chargebee.com
Trial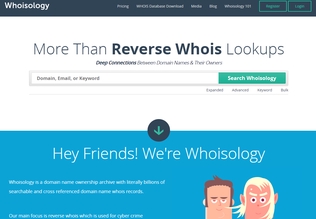 Whoisology
whoisology.com
Trial
Comments