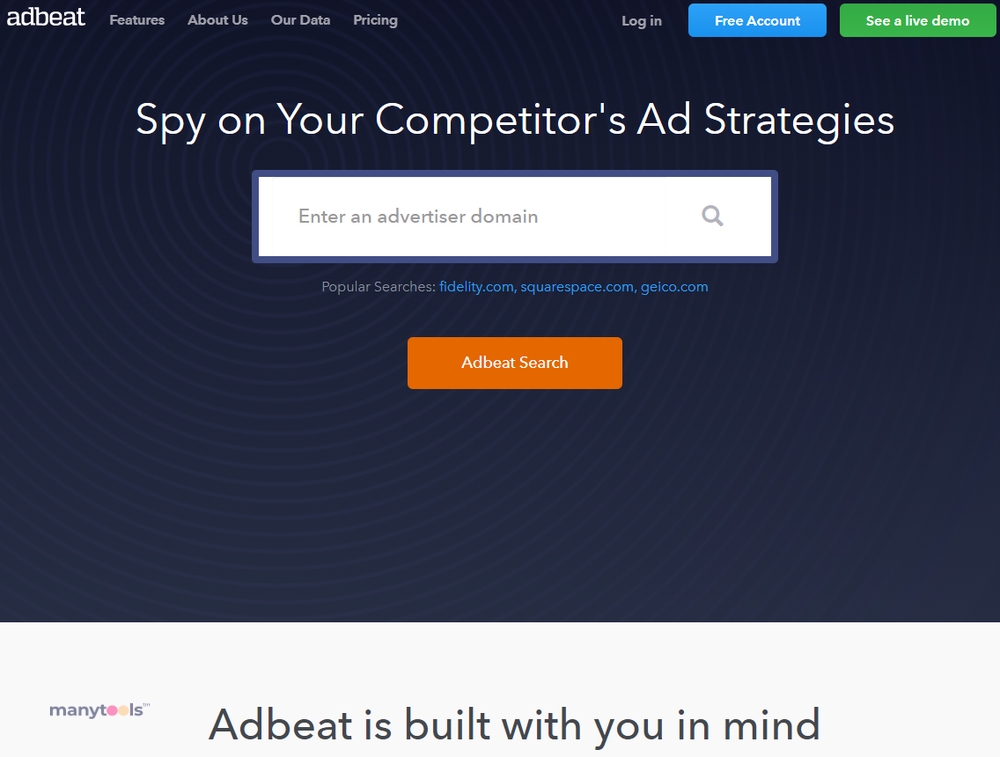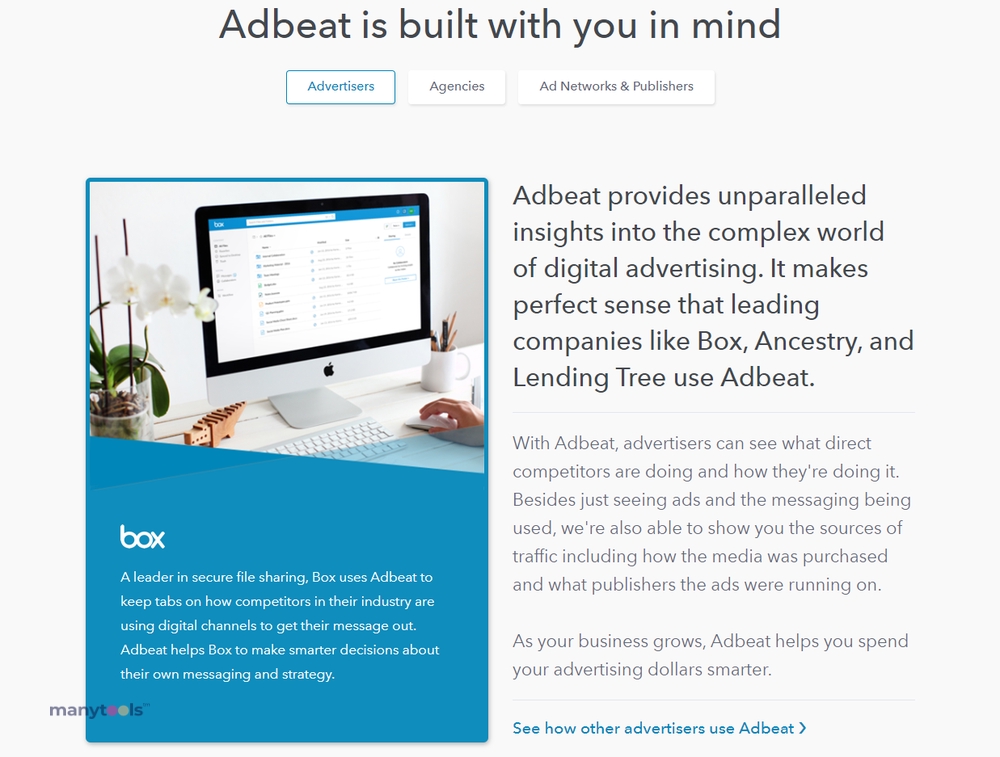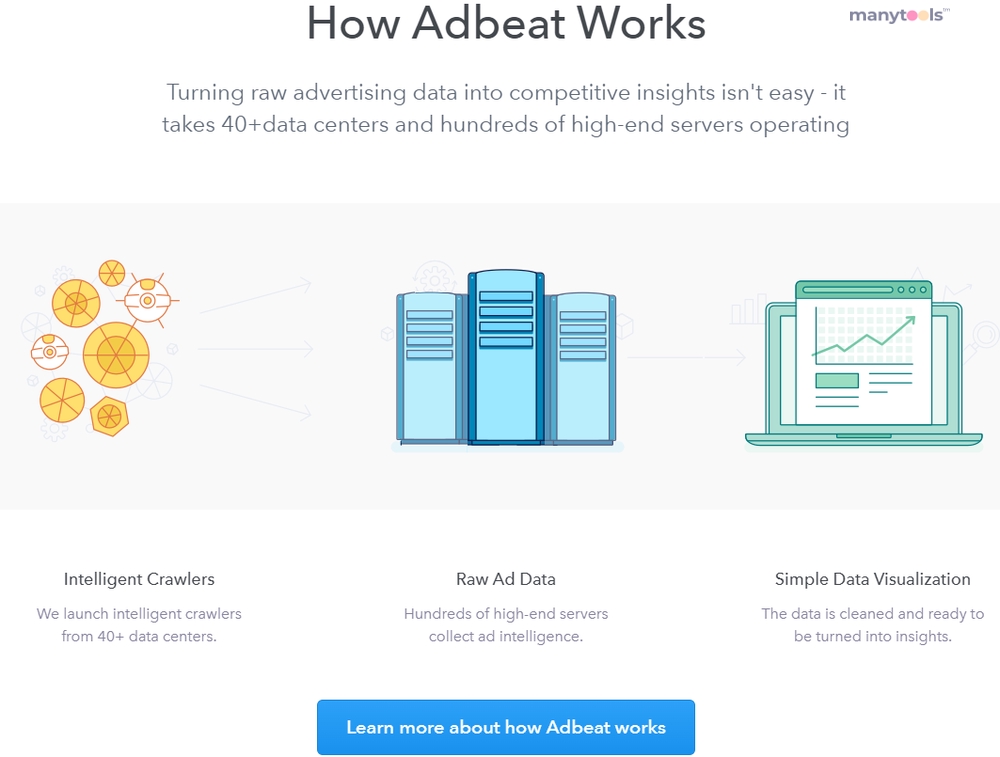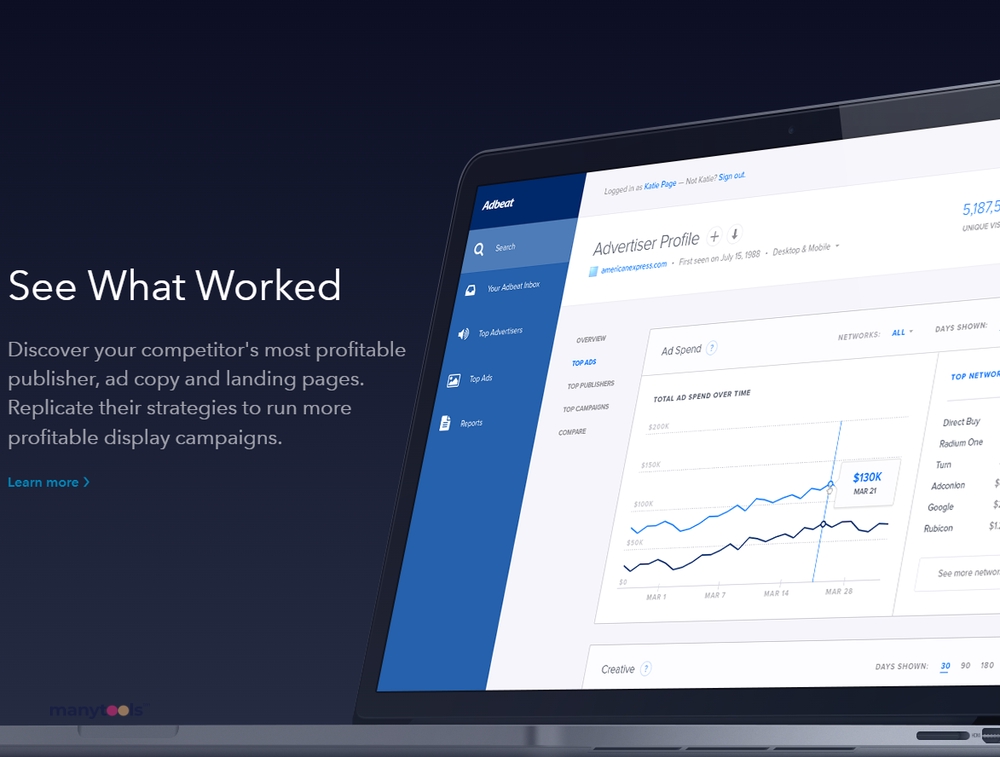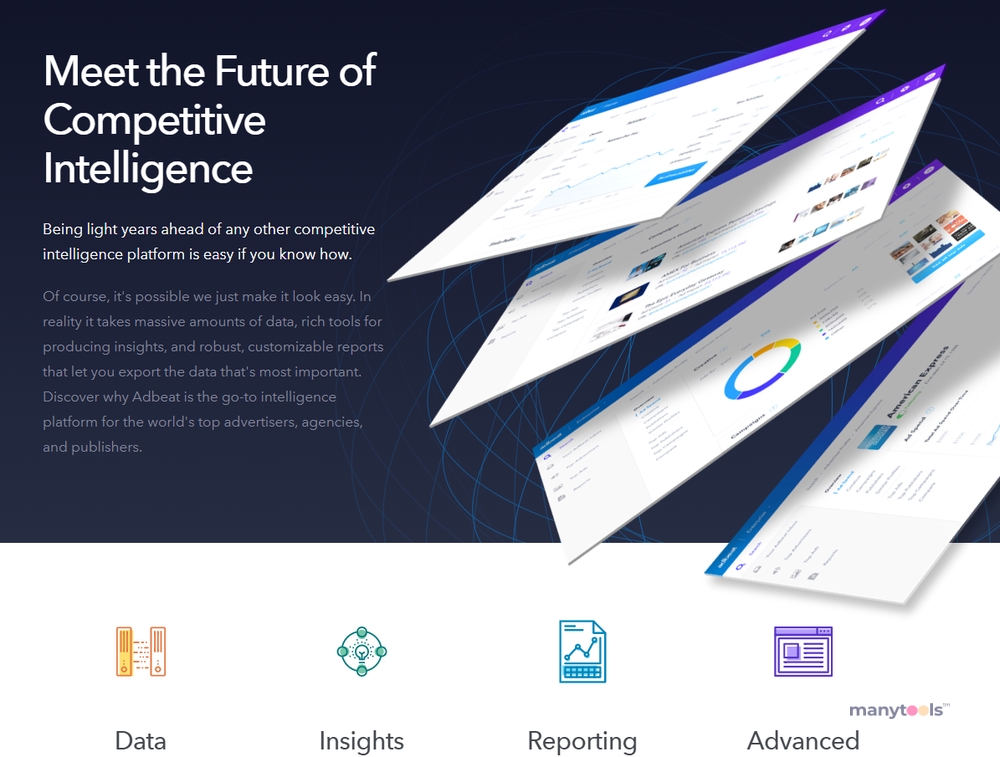 Unveiling Adbeat: The Ultimate Tool for Display Advertisers
Step into the world of competitive intelligence with Adbeat, an innovative tool designed to make display advertising a cakewalk. This impressive software is all about giving you a competitive edge in the world of display advertising, enabling you to keep an eagle's eye on your competitor's ad strategies.
A Peek into Adbeat's Functionality
Adbeat makes it easy to uncover the advertising strategies of your competitors. It's like having a secret window into their marketing department, allowing you to see what's working for them and what isn't. The tool's intuitive interface provides a clear, comprehensive view of your competitive landscape, helping you make informed decisions.
The Power of Competitive Intelligence
With Adbeat, you can spy on your competitor's ad strategies without them ever knowing. This competitive intelligence tool offers insights into your competitor's spending habits, the networks they're using, the creatives that are working for them, and much more. It's like having a secret weapon in your digital marketing arsenal.
The Edge of Adbeat
The edge Adbeat provides is significant. By understanding your competitor's strategies, you can create more effective ads, identify profitable ad networks, and streamline your ad spend. The tool helps you to avoid common mistakes and capitalize on opportunities your competitors may have missed.
Improving Your Strategy with Adbeat
Armed with the insights from Adbeat, you can fine-tune your display advertising strategy. It's not just about copying what your competitors are doing; it's about learning from their successes and failures. With Adbeat, you're not just following the pack; you're staying ahead of the game.
A Tool for All Digital Professionals
Whether you're a developer, designer, SEO guru, webmaster, affiliate marketer, growth hacker, data analyst, or content creator, Adbeat can provide valuable insights. It's an excellent tool for anyone who wants to make the most of their display advertising efforts.
Final Verdict on Adbeat
In the competitive world of digital advertising, Adbeat is a game-changer. It gives you insights that can help you make smarter decisions and improve your advertising effectiveness. With Adbeat, you're not just surviving in the digital advertising world; you're thriving.
In conclusion, Adbeat is more than just a tool; it's your strategic partner in display advertising. The in-depth insights it provides give you the competitive edge you need to excel. So, if you're looking for a way to stay ahead of the game in digital advertising, Adbeat is the tool you need.
Other Tools Like
AdBeat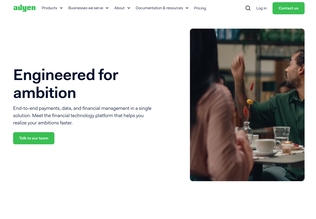 Adyen
adyen.com
Paid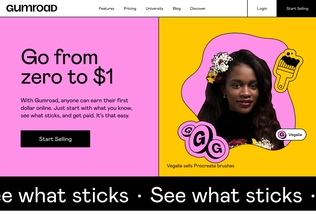 Gumroad
gumroad.com
Paid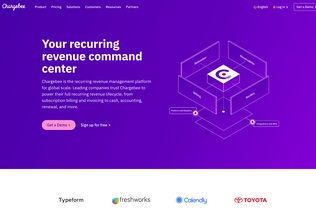 Chargebee
chargebee.com
Trial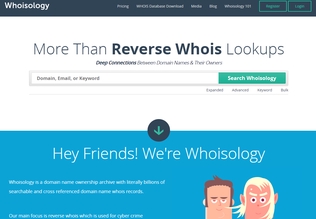 Whoisology
whoisology.com
Trial
Comments