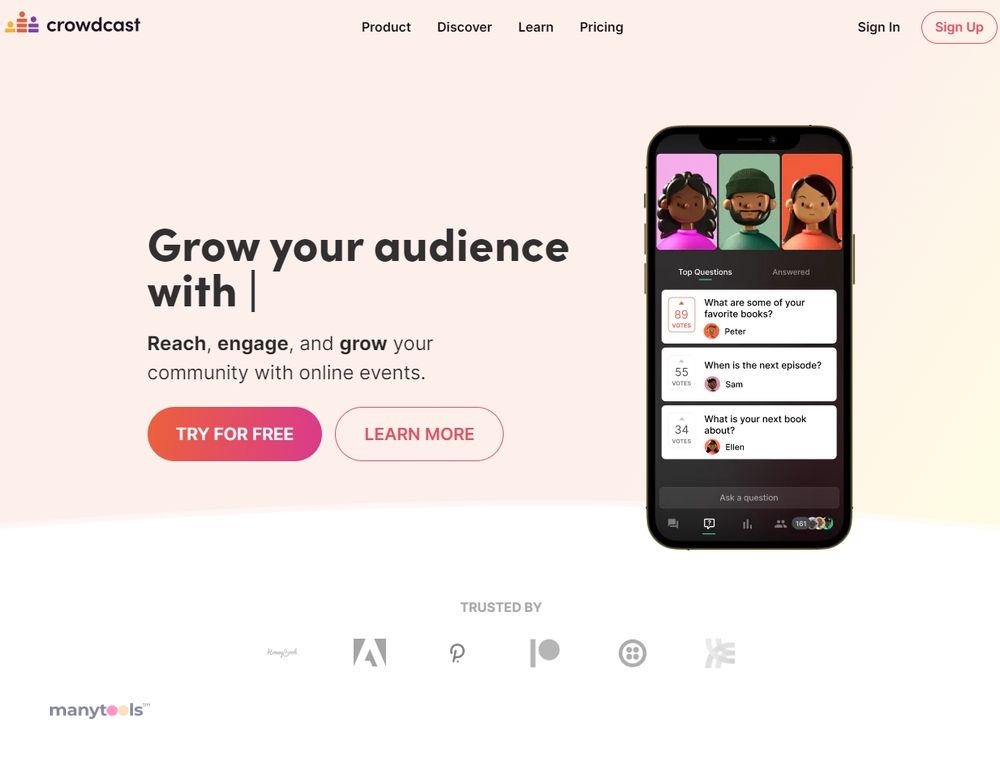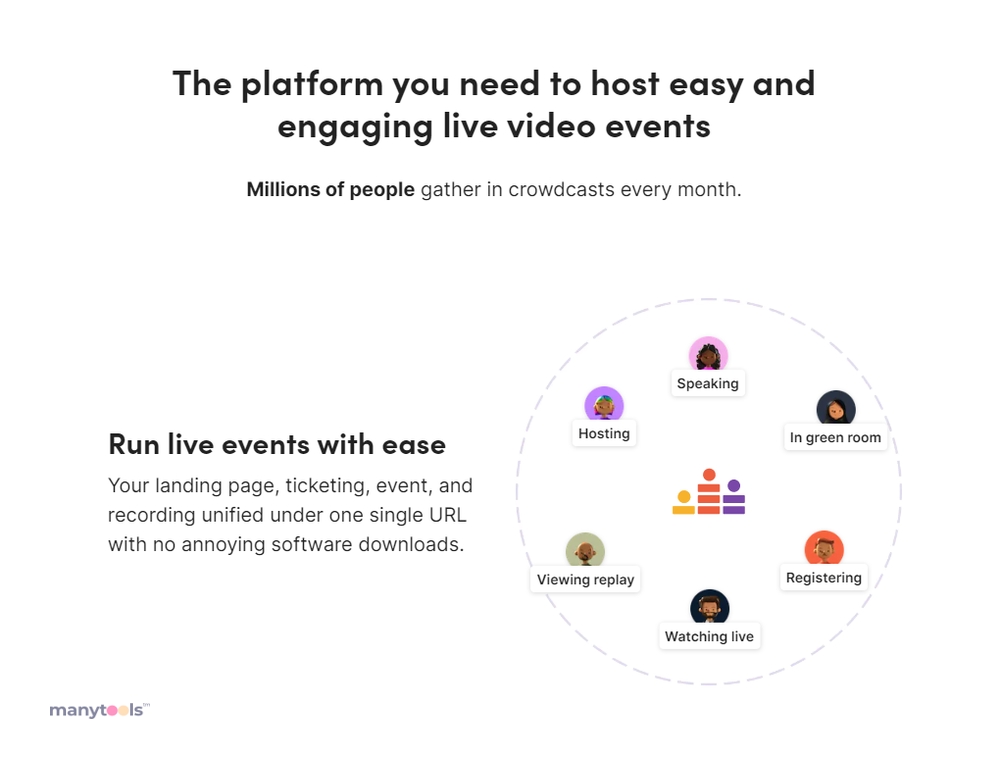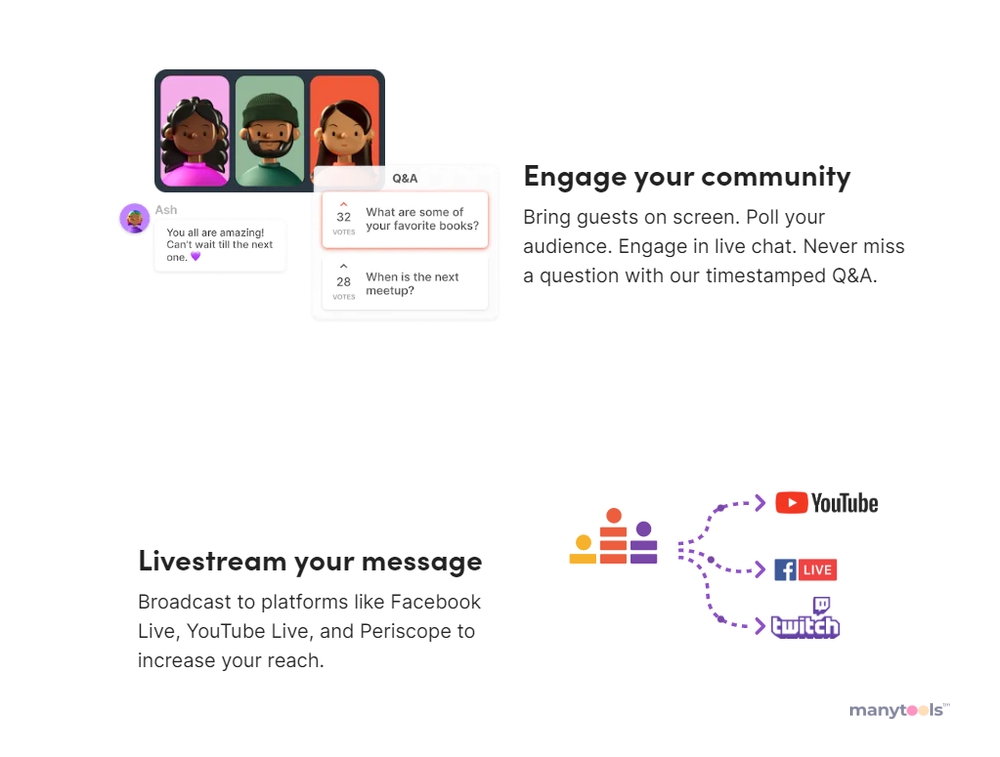 Meet Crowdcast, a powerful online event platform that is much more than just a virtual meeting place. Its tagline, 'Where the world gathers', perfectly encapsulates its mission to connect people globally through engaging and interactive experiences.
The Power of Connection
Crowdcast offers a unique opportunity for businesses, entrepreneurs, and thought leaders to reach their audience on a personal level. It enables users to host webinars, workshops, Q&A sessions, and more, making it a versatile platform for various online events.
One-Stop Online Event Solution
Gone are the days of struggling with multiple tools to organize an online event. Crowdcast streamlines the entire process with its comprehensive features. From registration to analytics, every aspect of your event is managed on a single, user-friendly platform.
Engage and Grow Your Community
With Crowdcast, engagement is not just a buzzword. The platform offers interactive features like polls, chat rooms, and Q&A sessions, making every event a two-way conversation. It's a perfect tool for growing an engaged community around your brand or cause.
Reach a Global Audience
The beauty of Crowdcast is that it breaks geographical boundaries. It doesn't matter where you or your audience are located; everyone can gather on this digital stage. All you need to do is share your event URL, and anyone can join from anywhere, on any device.
A Platform that Adapts to Your Needs
Whether you are a solopreneur hosting a small webinar or a large corporation organizing a global conference, Crowdcast adapts to your needs. It offers scalable solutions that can handle a small group of attendees to thousands of participants.
Data-Driven Insights
Crowdcast doesn't just stop at hosting your events. You can gain valuable insights about your attendees, such as their geographical location, watch time, and interaction level. Utilize this data to make informed decisions for your future events.
Conclusion
In a world where digital communication is essential, Crowdcast stands out as a reliable and versatile online event platform. It brings an interactive and personal touch to virtual events, making it a preferred choice for those looking to create impactful experiences. It's time to take your online gatherings to the next level with Crowdcast.
Crowdcast Review: Use Cases, Benefits, Pricing, And More
In conclusion, that's everything about Crowdcast. Now you understand that this single tool is all you need to excel in your webinars. I must acknowledge that Crowdcast is a superior choice for those committed to expanding their business through live shows, webinars, events, or even virtual seminars.
Other Tools Like
Crowdcast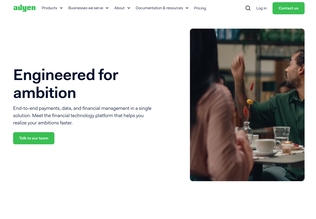 Adyen
adyen.com
Paid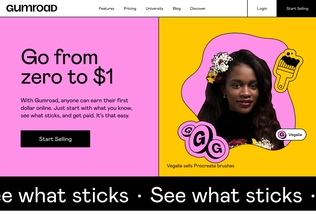 Gumroad
gumroad.com
Paid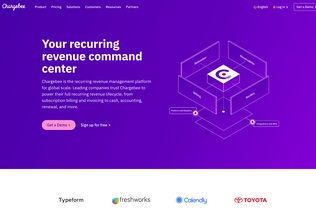 Chargebee
chargebee.com
Trial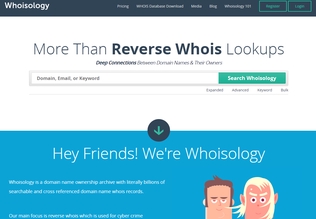 Whoisology
whoisology.com
Trial
Comments