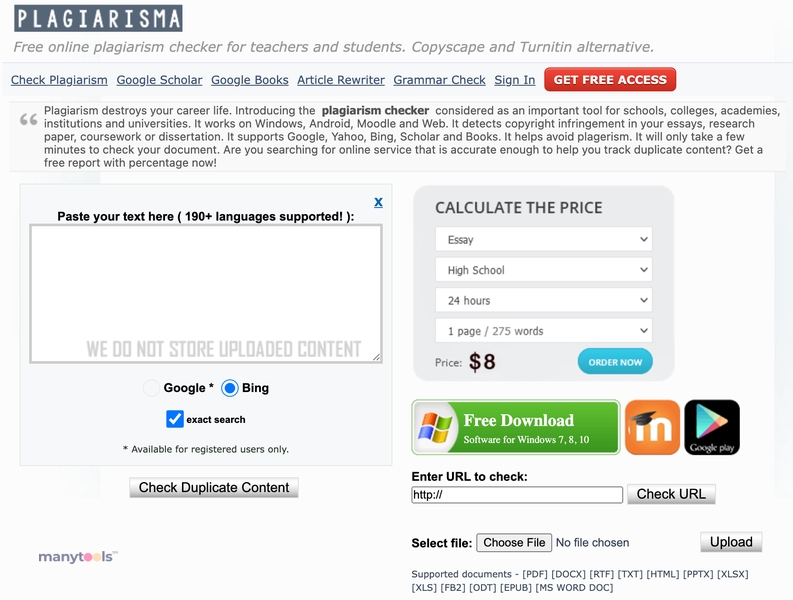 Uncovering the Magic of Plagiarisma
Welcome to the world of Plagiarisma, a realm where scholarly integrity meets technological brilliance. This online plagiarism checker is not just a tool - it's a gift for students, teachers, writers, and academics alike. It ensures your work's uniqueness and guards against accidental duplication, making it a trusted ally for those who value originality.
The Power of Plagiarisma
Unleash the power of Plagiarisma and step into an arena where authenticity is championed. With its advanced algorithms, this plagiarism checker sifts through your documents, cross-references them against millions of texts online, and rapidly identifies any matching phrases. Its efficiency is outstanding, providing quick and accurate results that you can rely on.
Your Ultimate Academic Companion
For students and teachers, Plagiarisma is like having a personal academic assistant. Forget sleepless nights worrying about accidental plagiarism or the tedious process of manual cross-referencing. Plagiarisma offers a simpler way to ensure your work is 100% original. The tool is also available as Windows software and an Android app, making it conveniently accessible on various platforms.
The Writer's Best Friend
To writers of all stripes, Plagiarisma is a trusted companion. Whether you're an author struggling to maintain originality or a content creator working on SEO-optimized articles, Plagiarisma provides an invaluable safety net. It ensures your work remains unique, helping you sustain your credibility and professional integrity.
A Reliable Alternative
Plagiarisma positions itself as a reliable alternative to Turnitin, a well-known plagiarism-checking tool. While offering similar functionalities, Plagiarisma sets itself apart with its free access, making it an attractive option for individuals and institutions operating on a budget.
The SEO Guru's Secret Weapon
For SEO specialists, Plagiarisma is a secret weapon. It ensures the content you create or curate is original, a key factor in improving your website's search engine rankings. By preventing duplicate content, Plagiarisma helps enhance your SEO strategy, making your digital marketing efforts more fruitful.
The Final Word
Plagiarisma is more than just a plagiarism checker—it's a tool that brings peace of mind to students, teachers, writers, and SEO specialists. Its ease of use, accuracy, and accessibility make it a must-have for anyone who values originality in their work. Discover the magic of Plagiarisma and join the league of those who champion authenticity in the digital world.
Other Tools Like
Plagiarisma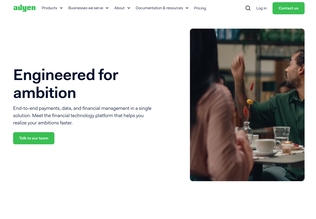 Adyen
adyen.com
Paid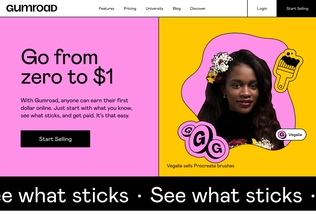 Gumroad
gumroad.com
Paid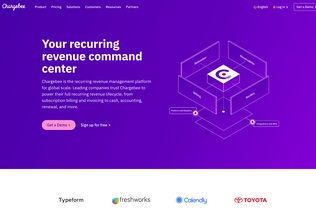 Chargebee
chargebee.com
Trial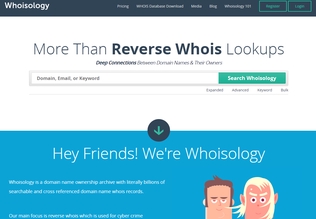 Whoisology
whoisology.com
Trial
Comments