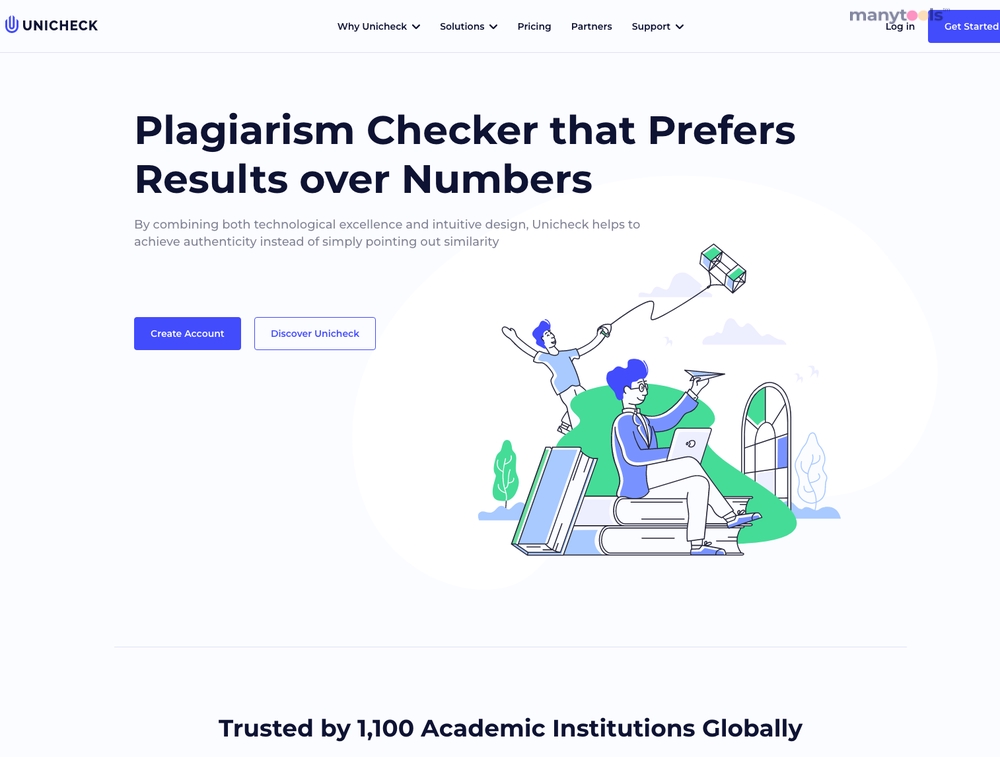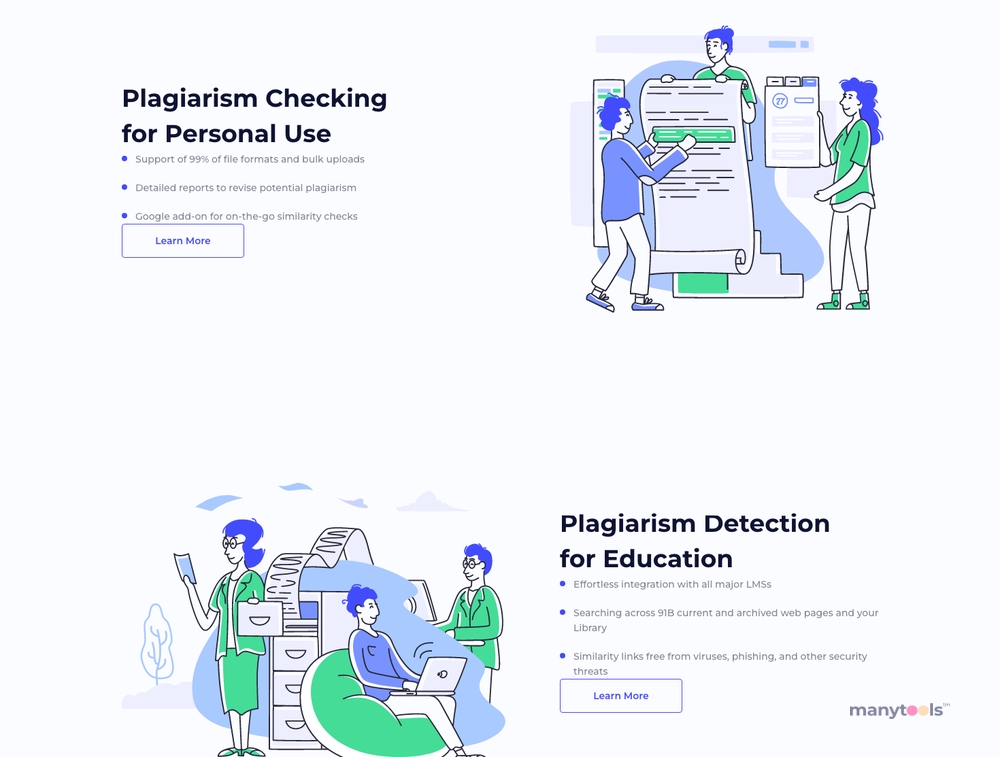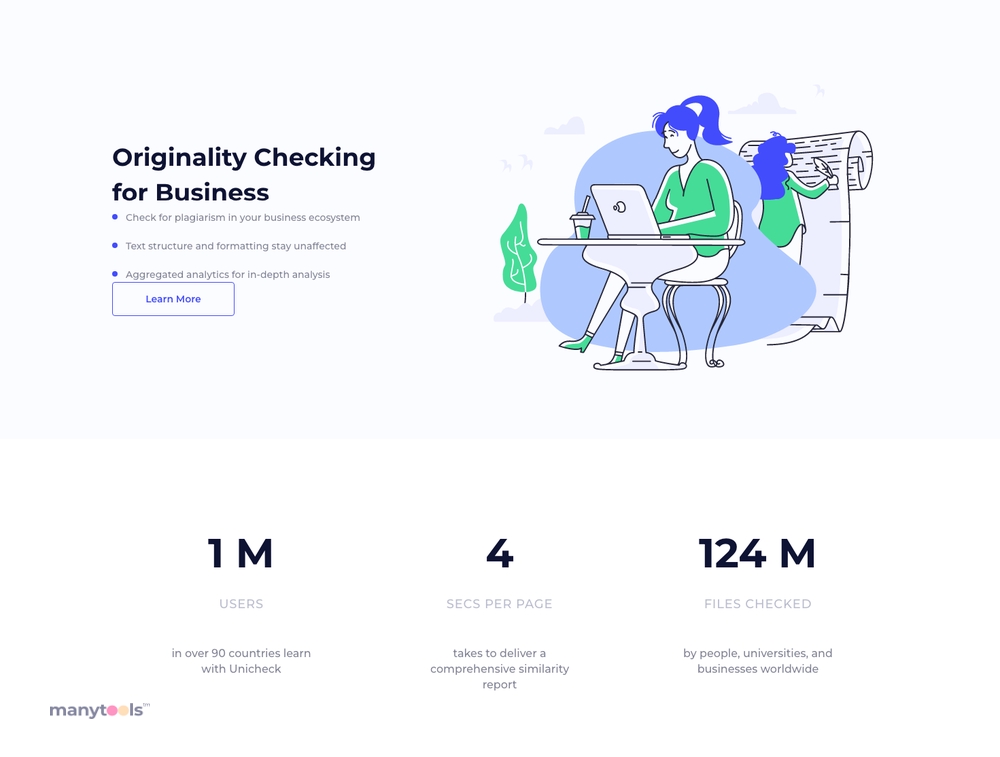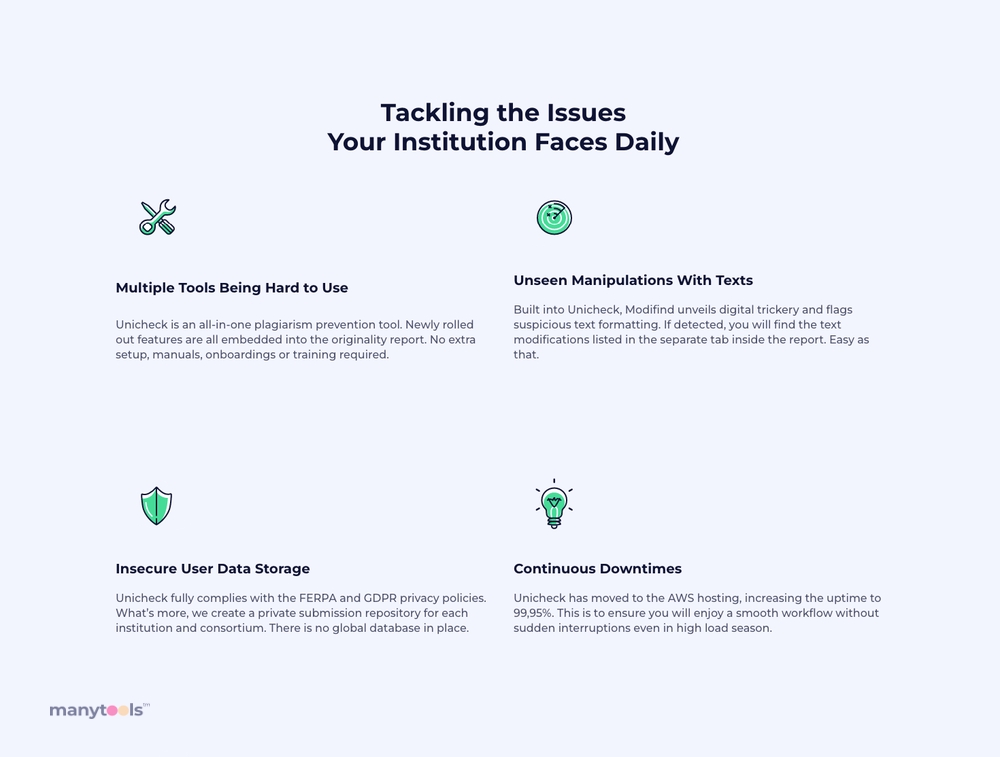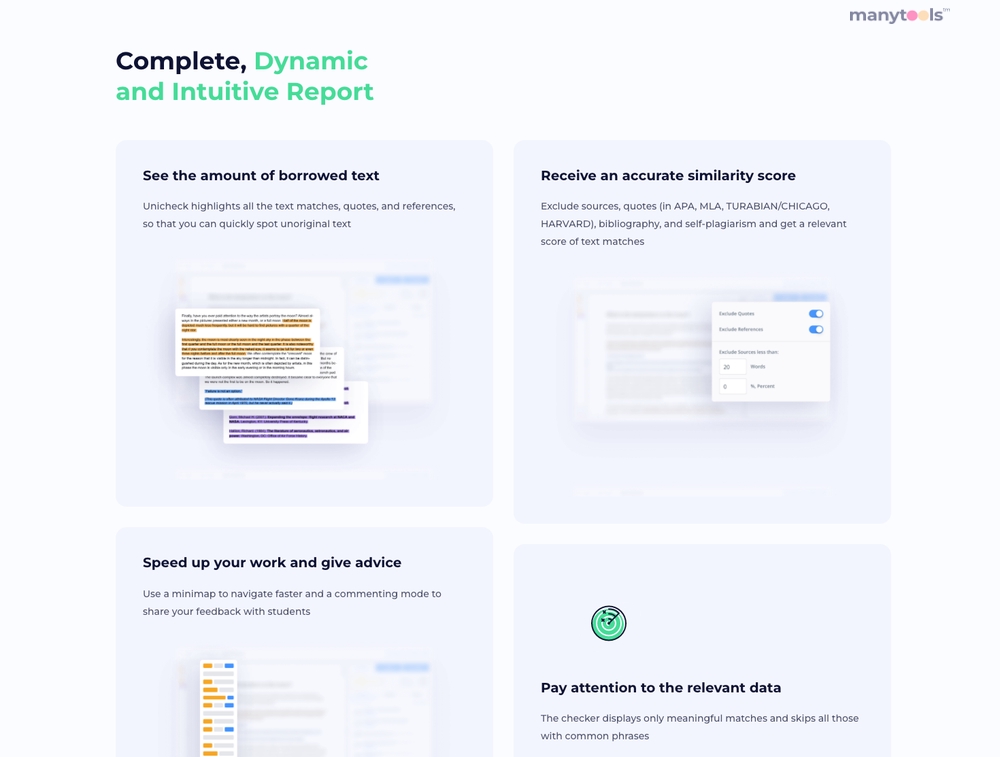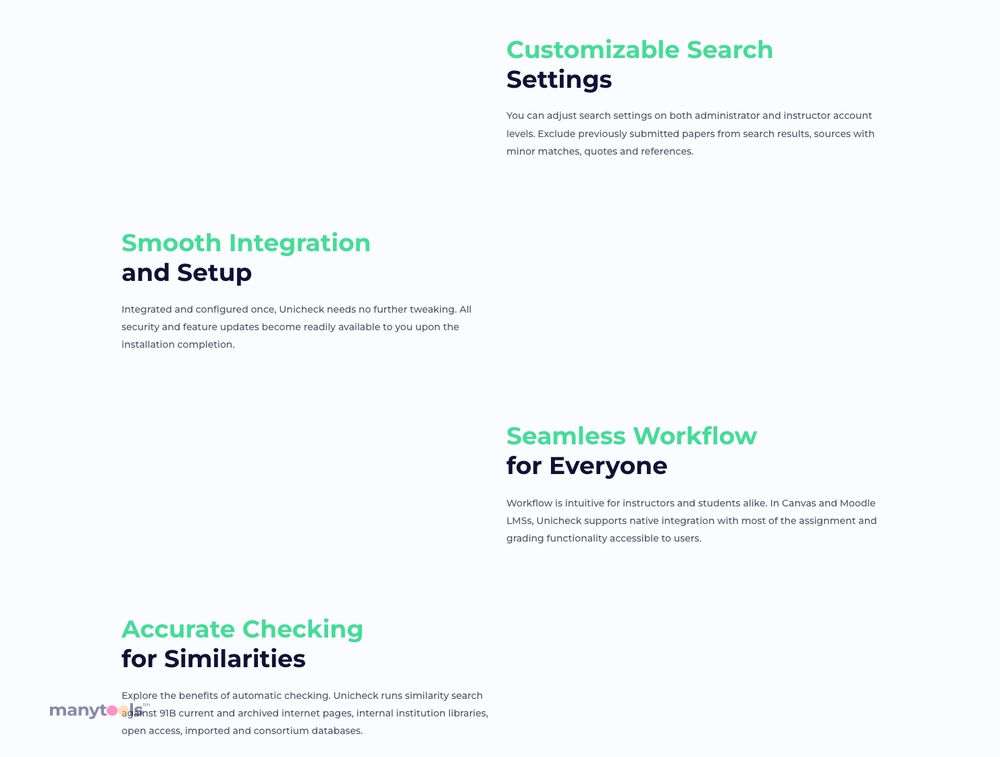 Unleashing the Power of Unicheck
Unicheck comes to the forefront as an essential tool for educators and students alike, with its powerful plagiarism detection capabilities. This tool is designed to sift through billions of current and archived web pages, ensuring the authenticity of papers, essays, and articles.
The Ideal Tool for Education
In the digital age, ensuring the originality of content is a crucial aspect of education. Unicheck rises to the challenge, providing an LMS-friendly plagiarism checker that is specifically tailored to meet the needs of the education sector. It puts its emphasis on delivering accurate results over sheer numbers, making it a preferred choice for educators and students.
Accurate Plagiarism Checking
Unicheck's accuracy in detecting plagiarism is commendable. It checks your content against a staggering 91 billion web pages, both current and archived. This means that whether the content was copied from a popular blog post or an obscure article published years ago, Unicheck can identify it.
Easy to Use
Regardless of your technical skills, Unicheck ensures a smooth user experience. Its interface is intuitive and easy to navigate. All you need to do is upload your content, and Unicheck will take care of the rest. It's as simple as that!
Beyond Just Plagiarism Checking
While Unicheck is widely recognized for its plagiarism checking, it offers more than just that. It also provides detailed reports, which are an invaluable resource for educators. These reports not only highlight the plagiarized parts but also provide the original sources, aiding in the identification and understanding of plagiarism.
Reliable and Secure
Unicheck values the privacy and security of its users. All the checked content is kept strictly confidential. Moreover, it provides 24/7 customer support, ensuring that any queries or issues you have are promptly addressed.
Conclusion
Unicheck is more than just a plagiarism checker. It's a comprehensive tool that aids in the promotion of originality and integrity in the education sector. With its impressive features and reliable performance, Unicheck is truly an invaluable resource for educators and students. Give it a try and experience the difference it can make in ensuring the quality and authenticity of your content.
Other Tools Like
Unicheck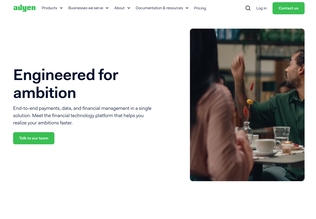 Adyen
adyen.com
Paid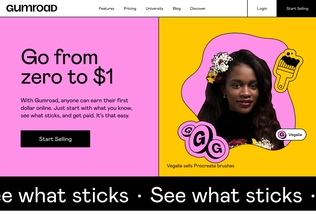 Gumroad
gumroad.com
Paid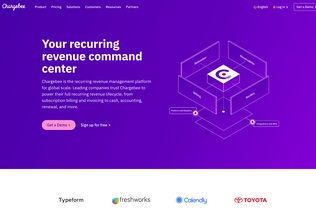 Chargebee
chargebee.com
Trial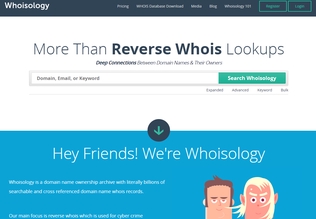 Whoisology
whoisology.com
Trial
Comments