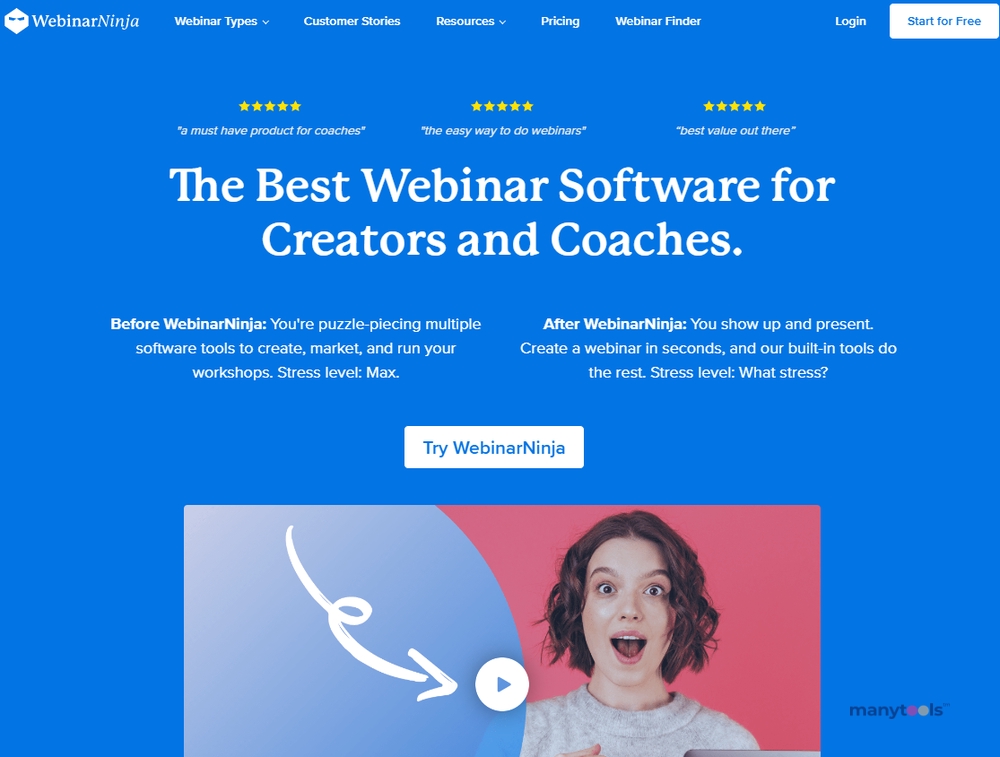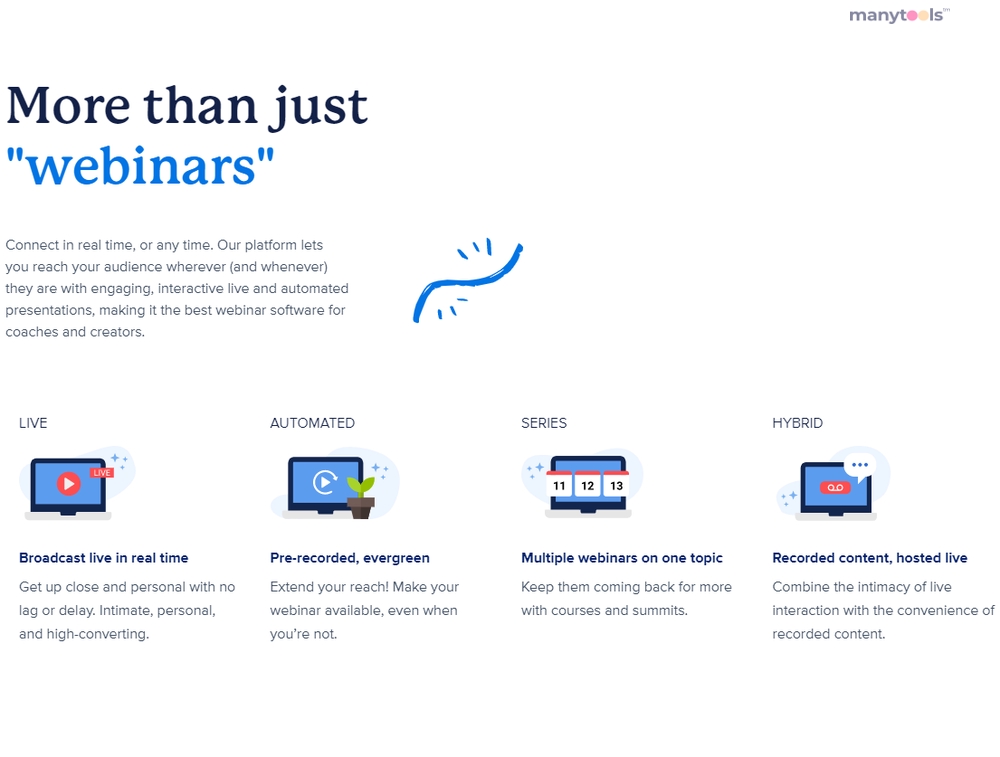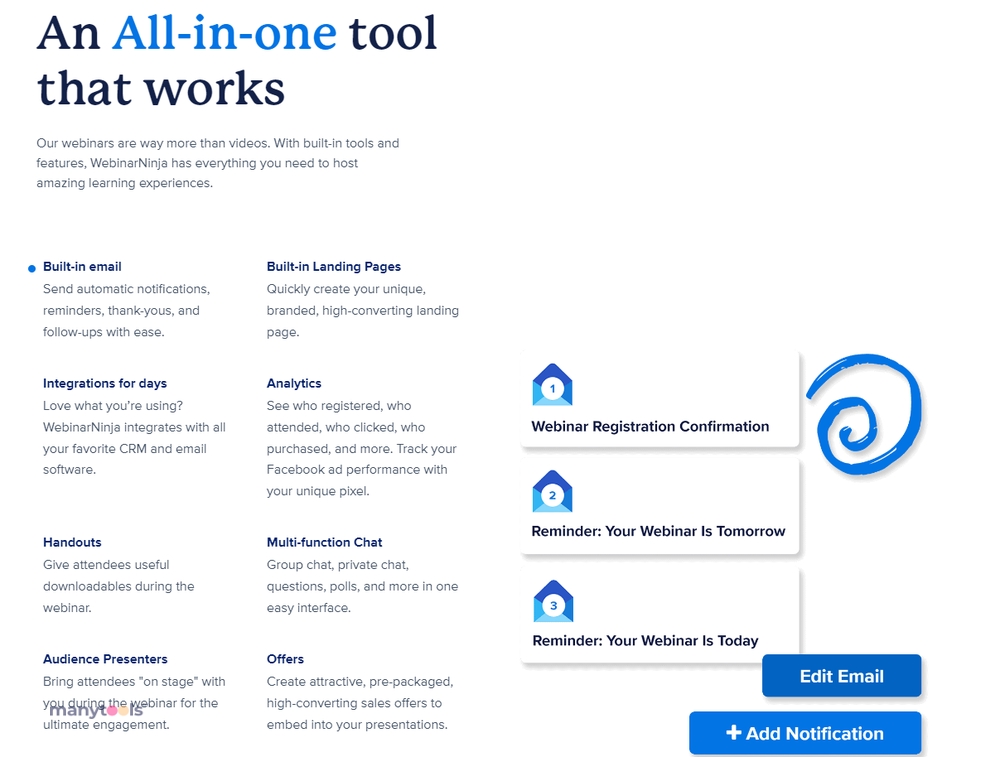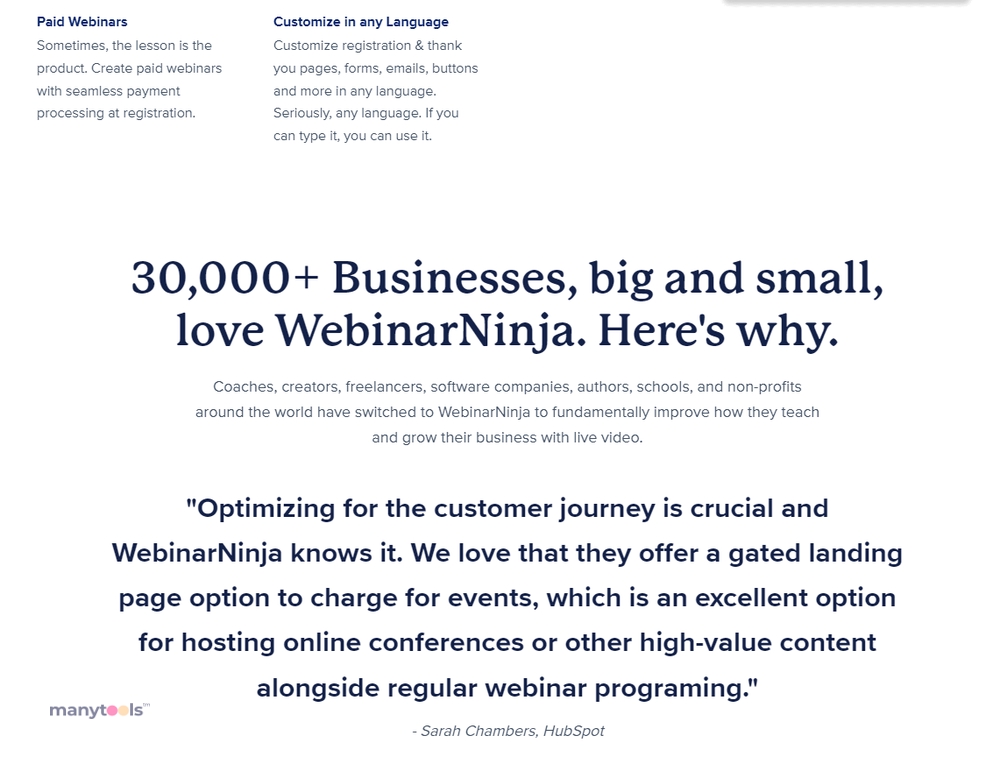 A Powerhouse for Digital Coaches and Creators
Every digital professional knows that webinars are a powerful tool. Be it for coaching, teaching, or creating, they're a fantastic way to engage with your audience. But not all webinar software is created equal. Enter WebinarNinja - the all-in-one live webinar software that's specifically designed with coaches and creators in mind.
Unparalleled Features
WebinarNinja comes packed with a diverse range of features. It's more than just a platform for live webinars. It's an all-encompassing toolkit that's designed to facilitate coaching and teaching. What sets it apart is how it's been built for teaching, rather than just meetings. This unique focus makes it an essential tool for those who want to engage with their audience on a deeper level.
Easy to Use
You don't have to be a tech wizard to use WebinarNinja. The platform is user-friendly, with an intuitive interface that makes setting up your webinars a breeze. Even if you're new to webinars, you'll find it easy to get the hang of WebinarNinja.
Interactive Engagement
It's not just about broadcasting your content. WebinarNinja provides multiple ways for your audience to interact with you during the webinar. This makes your sessions more engaging and interactive, fostering a stronger connection with your audience.
Built for Coaches
The creators of WebinarNinja understand your needs as a coach. They've designed the software to help you deliver your content effectively and interact with your audience seamlessly. This focus on coaching sets it apart from other webinar software on the market.
Designed for Creators
As a creator, you want to share your content with the world. WebinarNinja makes this easy, with features designed specifically to help creators share their work. Whether you're an artist, a writer, a designer, or a developer, WebinarNinja has got you covered.
The Best Webinar Software for Coaches and Creators
In a world of generic webinar software, WebinarNinja stands out. It's specifically designed for coaches and creators, making it the best choice for those who want to connect with their audience through webinars. With its easy-to-use interface, interactive features, and focus on teaching, WebinarNinja truly is the best webinar software for coaches and creators. So why wait? Check out WebinarNinja today and take your webinars to the next level.
Other Tools Like
WebinarNinja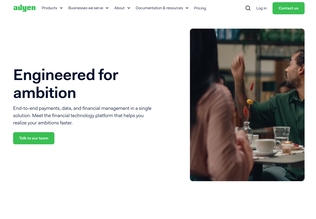 Adyen
adyen.com
Paid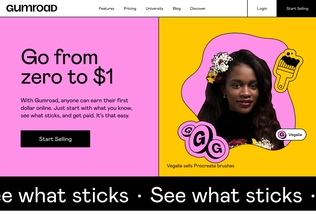 Gumroad
gumroad.com
Paid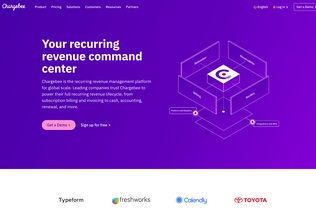 Chargebee
chargebee.com
Trial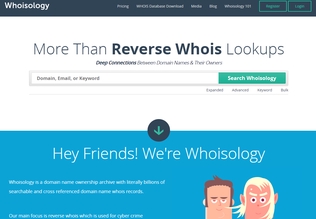 Whoisology
whoisology.com
Trial
Comments