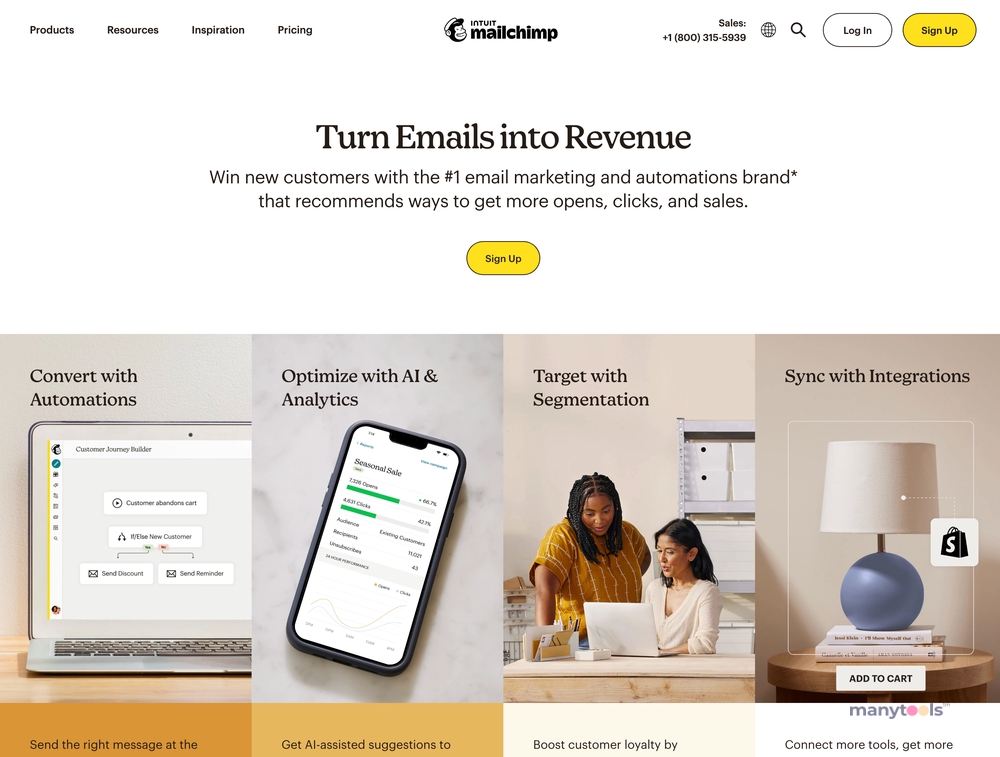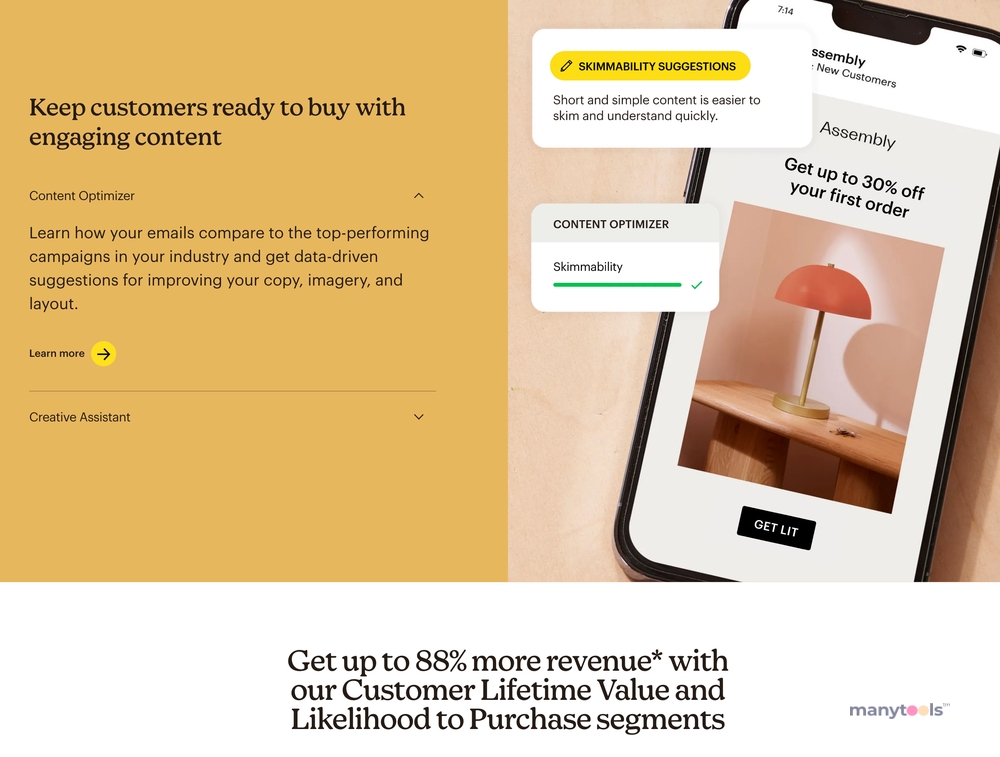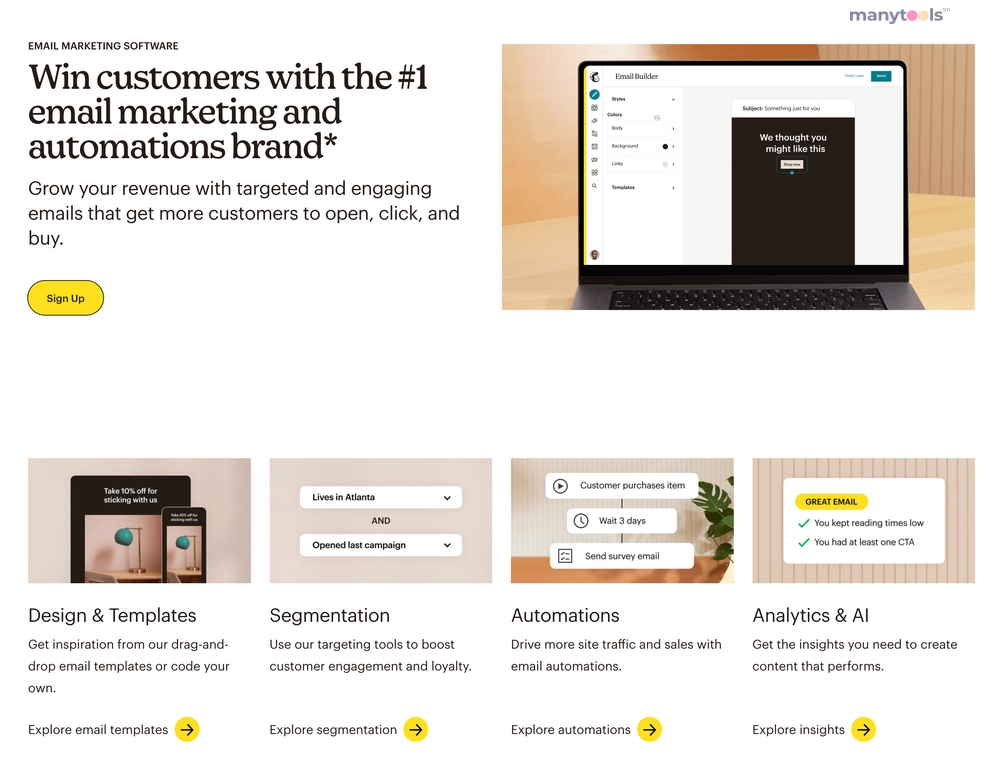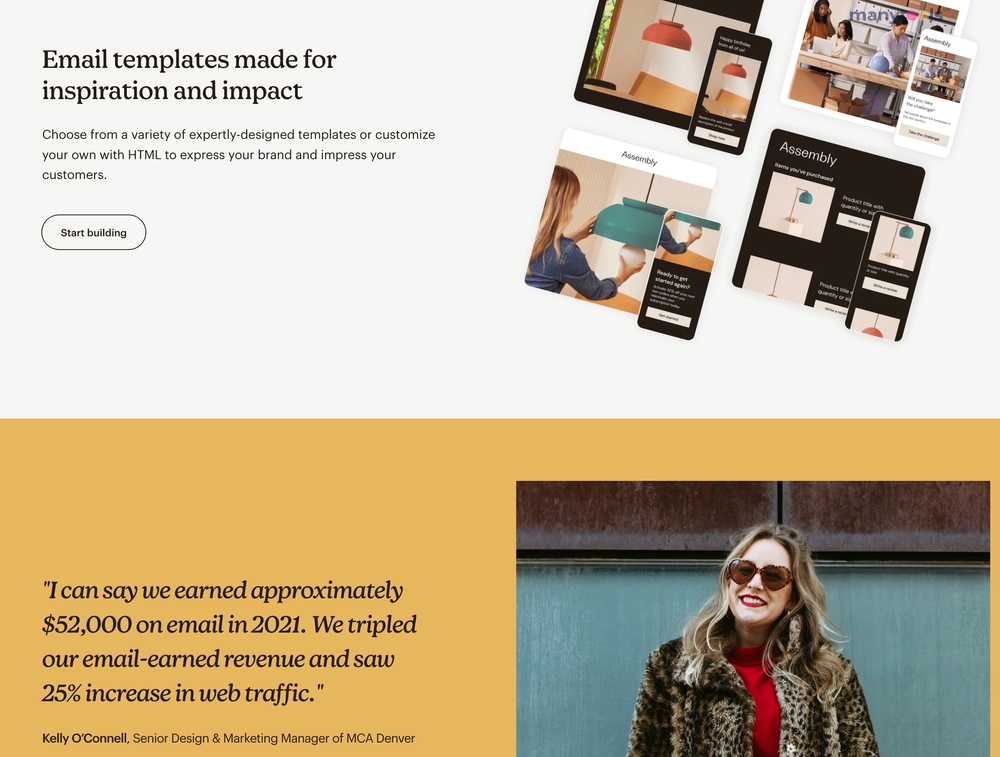 MailChimp: The Powerhouse of Email Marketing
Harnessing the power of email marketing has never been simpler. MailChimp is a robust, all-in-one platform designed to meet the needs of businesses, big and small. It's the perfect tool for professionals who value flexibility, control, and growth.
Ease of Use: The Winner's Choice
MailChimp is well-known for its user-friendly interface. It's intuitive and easy to navigate, making it the perfect choice for beginners and veterans alike. From campaign creation to audience segmentation, MailChimp simplifies each step. And the best part? It's free to start!
Automation: Your Marketing Assistant
MailChimp takes automation to the next level. Schedule emails, set triggers, and create workflows that align with your business goals. Whether you're nurturing leads or engaging with loyal customers, MailChimp's automation feature ensures that no opportunity is missed.
Marketing: The Growth Catalyst
Marketing with MailChimp is a game-changer. It offers a suite of features including landing pages, social media ads, and postcards. Use MailChimp to craft your unique brand story, reach a wider audience, and monitor your growth - all from one platform.
Analytics: The Decision Driver
Knowledge is power and MailChimp provides plenty. Get detailed reports on campaign performance, audience engagement, and growth trends. These insights help you make informed decisions and optimize your marketing strategies for better results.
Turn Emails into Revenue
MailChimp is not just an email marketing tool. It's a revenue generator. By enabling businesses to create personalized, targeted campaigns, MailChimp ensures maximum customer engagement. This translates into higher open rates, better click-through rates, and ultimately, more sales.
Final Thoughts: The Email Marketing Maestro
MailChimp is more than just a tool. It's a powerful ally that empowers businesses to grow on their terms. Easy to use yet packed with features, it offers everything a business needs to take their email marketing to the next level. If you're looking to turn emails into revenue, MailChimp is a choice you won't regret.
Note: This review is based on the information available on the MailChimp website as of the date of writing. Features and functionalities may change over time. It's always best to visit the MailChimp website for the most up-to-date information.
Mailchimp Review
25 Aug 2022
Mailchimp is a highly recognized marketing automation platform due to its substantial advertising investments. It is an outstanding option for those new to marketing, as it guides the creation of your initial email marketing campaign. Additionally, there is no need for a separate web design and domain service for your ecommerce site. The complementary plan is ideal for conducting small-scale trial campaigns.
MailChimp Review: Why are Marketers Moving Away?
20 Dec 2022
MailChimp provides an extremely user-friendly experience, especially when utilizing the drag-and-drop email builder, which is a delight. Regrettably, it lacks the advanced segmentation and automation features required for scaling email marketing efforts. While it is a competent platform for distributing the occasional newsletter or follow-up email, it falls short in seamlessly incorporating a comprehensive email marketing strategy into the broader sales process - a crucial aspect for corporate brands.
Mailchimp Review: Core Features, Pros and Cons, Pricing and More
Mailchimp, a prominent email marketing platform, empowers users to efficiently manage their email lists and newsletters, execute automated marketing campaigns, and more. Boasting endearing branding, including an adorable chimp mascot, Mailchimp provides comprehensive features to cater to most users' needs. However, it's worth noting that some functionalities are exclusively available at higher pricing tiers, which may result in a substantial monthly expense for those seeking full functionality and a rapidly expanding subscriber base.
Other Tools Like
MailChimp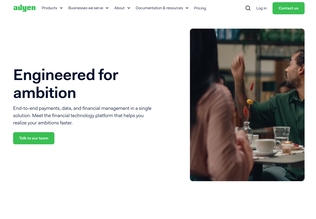 Adyen
adyen.com
Paid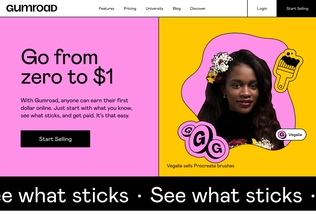 Gumroad
gumroad.com
Paid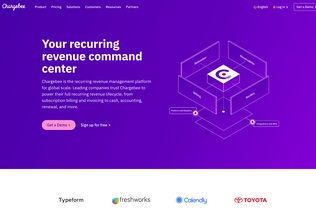 Chargebee
chargebee.com
Trial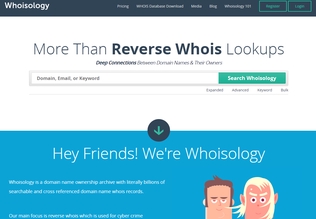 Whoisology
whoisology.com
Trial
Comments