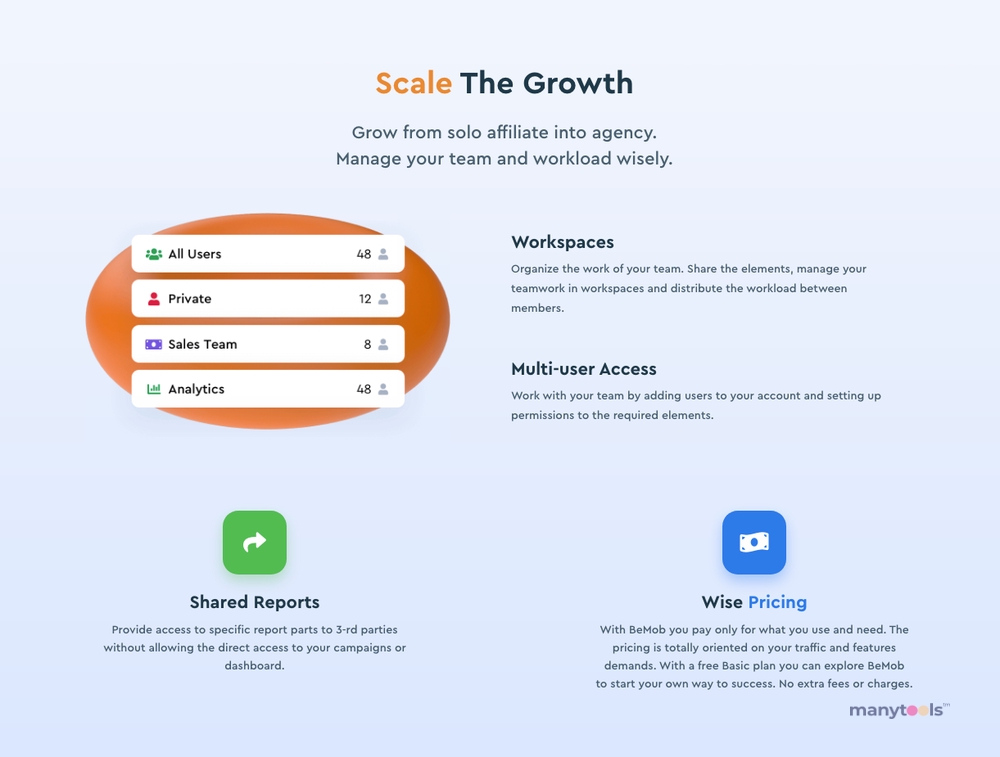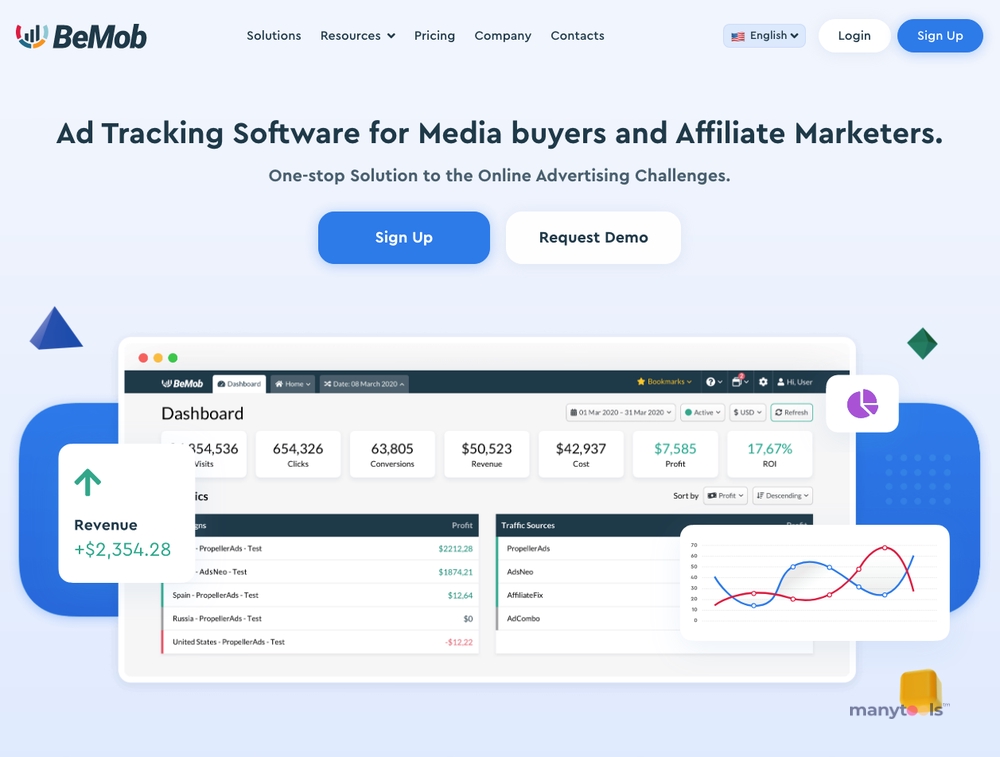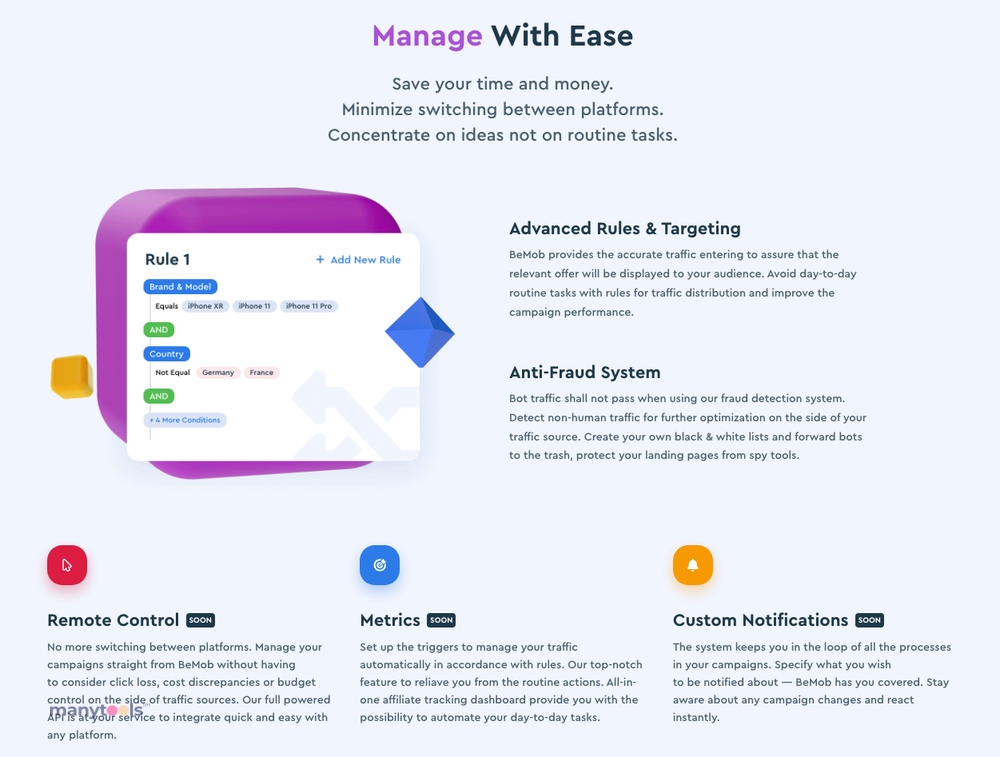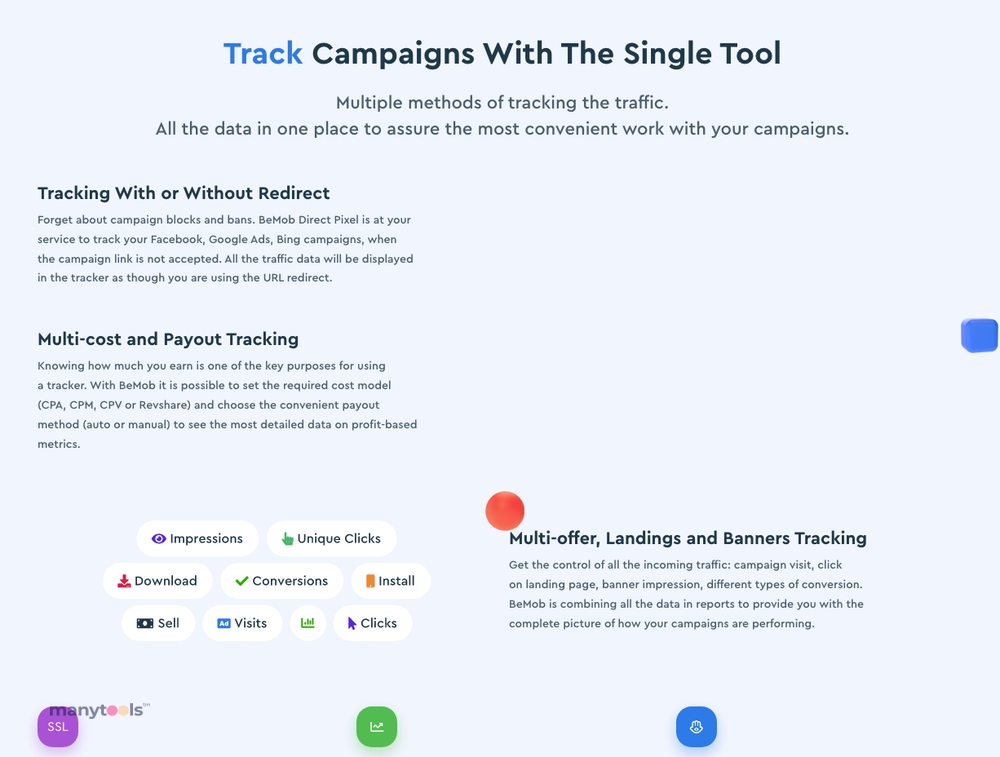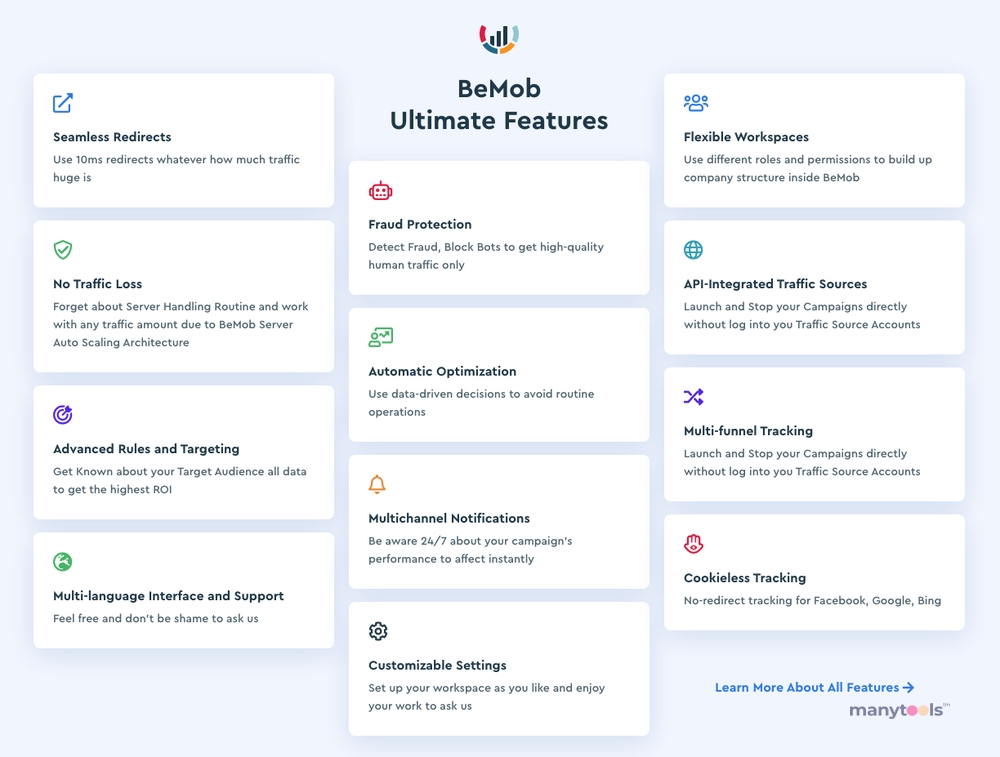 Review of BeMob – The Ad Tracking Software Extraordinaire
BeMob is not your average ad-tracking software. This platform stands tall as a comprehensive one-stop tracking solution, armed with a plethora of traffic management, campaign analytics, and optimization options. From seamless redirects to advanced traffic distribution and targeting, BeMob has it all.
Offered as a Tracking Software for Affiliates
BeMob is an essential tool for affiliates. It provides a platform that allows you to track and manage your affiliate marketing campaigns with ease. The software's capabilities extend far beyond basic tracking. It handles large amounts of data, making it perfect for media buyers and affiliate marketers who are dealing with multiple campaigns and large volumes of traffic.
Campaign Analysis and Reporting at Its Best
One of the standout features of BeMob is its campaign analysis and reporting. This feature helps users to understand the performance of their campaigns in real time. It offers detailed reports about traffic, conversions, ROI, and other key metrics. This information is invaluable for affiliates and media buyers who need to make data-driven decisions quickly.
Conversion Optimization – The Key to Success
In digital marketing, conversion is the name of the game. BeMob understands this and offers robust conversion optimization features. These features help users to fine-tune their campaigns and get the maximum returns on their advertising spend. With BeMob, you can test different scenarios, identify what works best, and optimize your campaigns accordingly.
Digital Marketing Optimization – A Step Ahead
Beyond tracking and conversion optimization, BeMob is also a tool for overall digital marketing optimization. It offers features that help users to manage their traffic effectively, distribute it across different channels, and target their audience more accurately. This makes BeMob a comprehensive solution for digital marketers looking to take their campaigns to the next level.
Seamless Redirects and Big Data Handling
BeMob shines in the area of seamless redirects and big data handling. With this ad-tracking software, users can ensure that their traffic is always directed to the right place. Moreover, BeMob can handle large volumes of data, making it a reliable choice for large-scale campaigns and high-traffic websites.
Advanced Traffic Distribution and Targeting
Last but not least, BeMob offers advanced traffic distribution and targeting options. These features allow users to direct their traffic effectively, ensuring that their ads reach the right audience. With BeMob, you can target your audience based on various parameters, ensuring that your campaigns are always reaching the people most likely to convert.
In conclusion, BeMob is an ad-tracking software that offers a wide range of features to help affiliates and media buyers optimize their campaigns. With its robust tracking capabilities, detailed reporting, and advanced traffic distribution features, BeMob stands out as a top-notch solution for digital marketing professionals.
BeMob Review: A Complete Analysis
22 Nov 2022
BeMob is an excellent affiliate tracking tool with functionalities that assist in monitoring and enhancing your campaigns for improved outcomes. Although it has its peculiarities (as with any software), it remains a strong option for those seeking an affiliate tracking solution. The platform provides a range of features, such as sophisticated traffic source tracking, conversion tracking, campaign administration, and fraud prevention.
BeMob Review 2023 (Pros & Cons)
21 Feb 2023
BeMob streamlines and monitors your online marketing endeavors through a single platform, making the management of your affiliate marketing campaigns stress-free and efficient. As those in the affiliate marketing industry know, tracking revenues and clicks can be time-consuming. Thankfully, tracking solutions like BeMob exist to simplify this process significantly.
Top 10 Reasons to Track Campaigns with Bemob Tracker
Bemob Tracker is a comprehensive tracking solution specifically designed for affiliates and media buyers, offering an integrated monitoring platform that facilitates growth and provides unparalleled insights. This advanced tracker allows advertisers to efficiently monitor their campaigns, scale their growth, and thoroughly analyze their results at every stage. With reasonable pricing and a complimentary account option for those new to affiliate marketing, Bemob is a valuable resource for all levels of expertise.
Other Tools Like
BeMob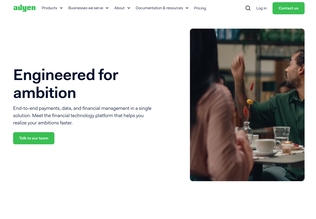 Adyen
adyen.com
Paid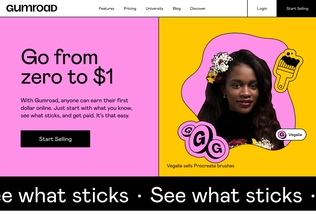 Gumroad
gumroad.com
Paid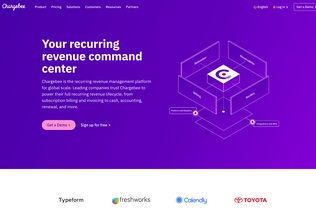 Chargebee
chargebee.com
Trial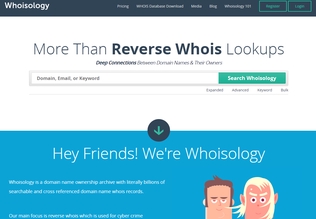 Whoisology
whoisology.com
Trial
Comments