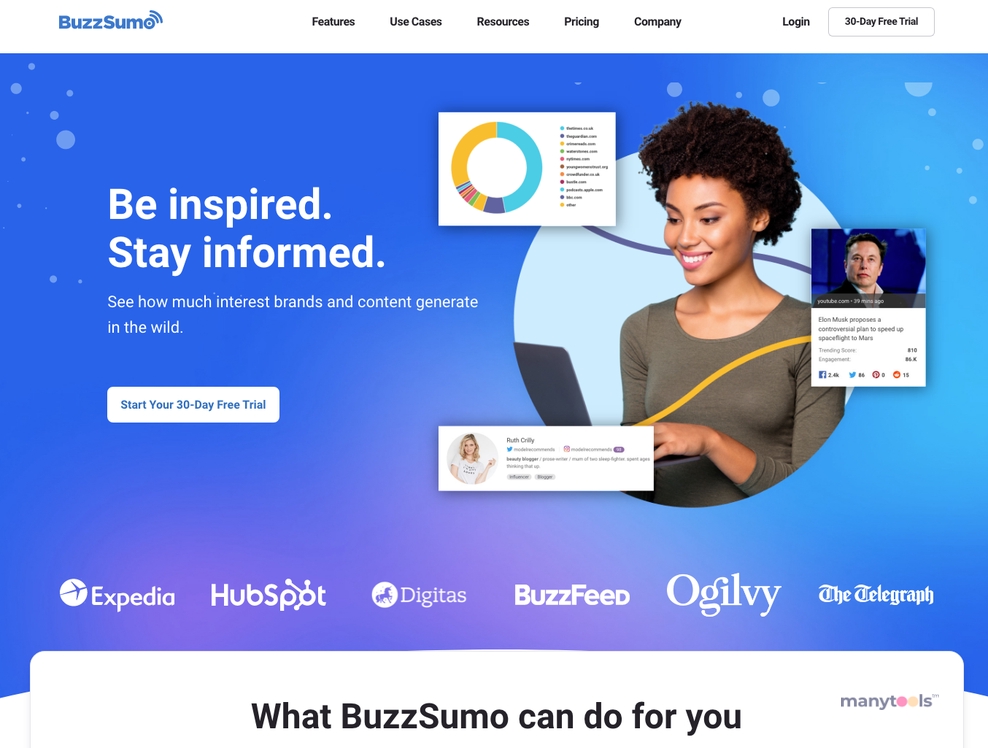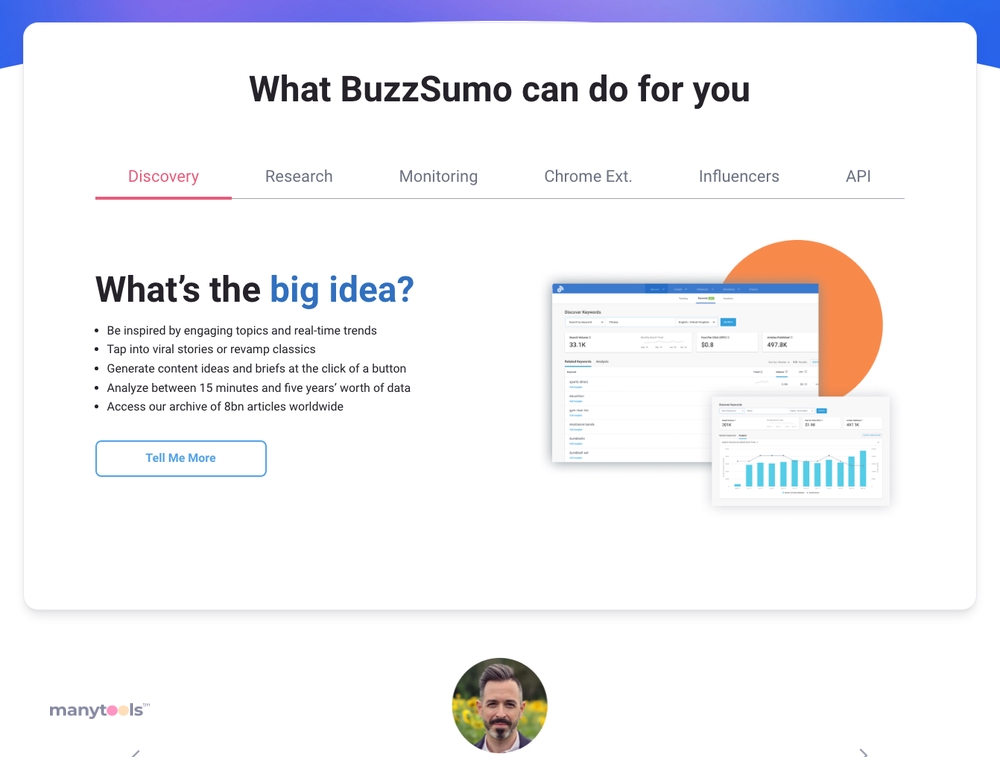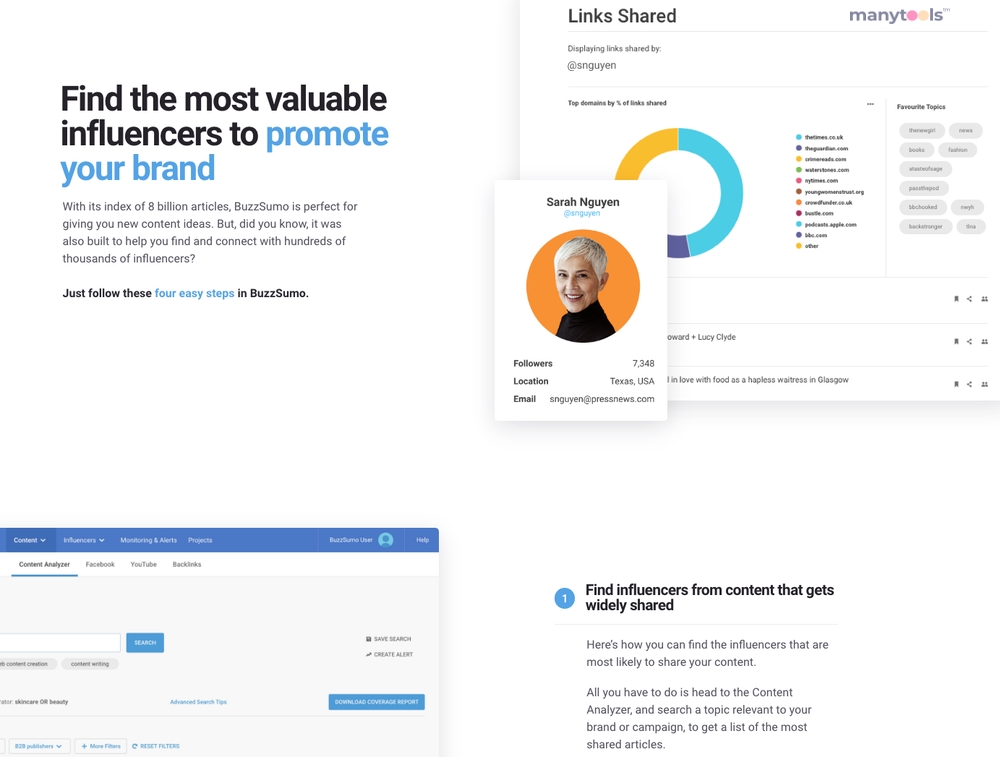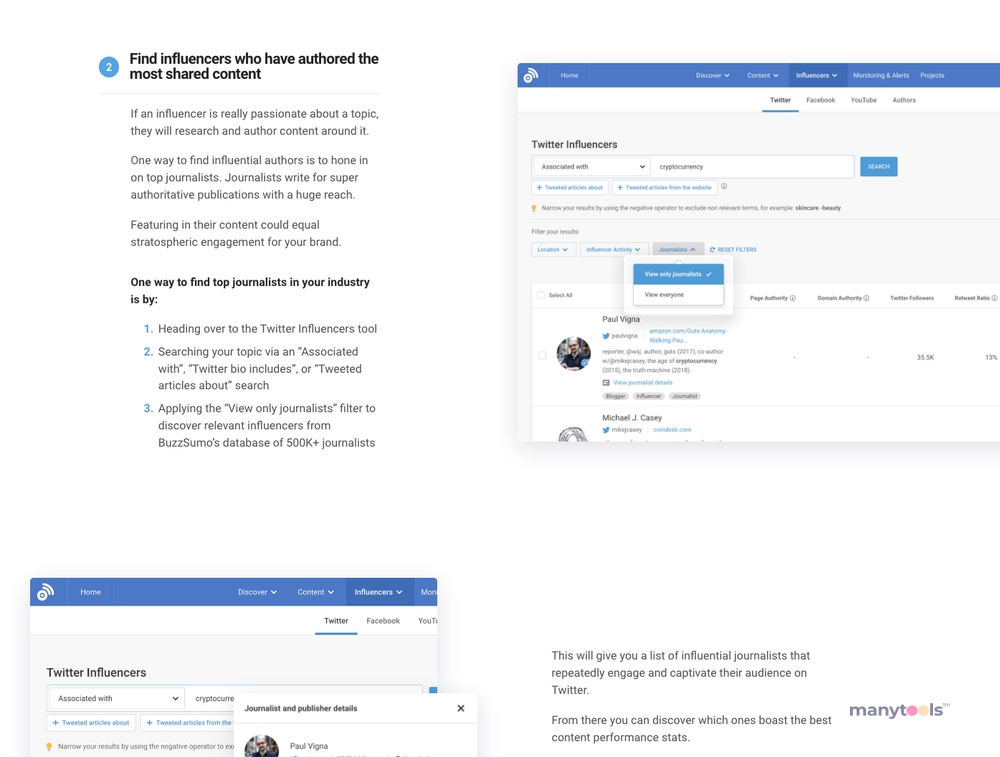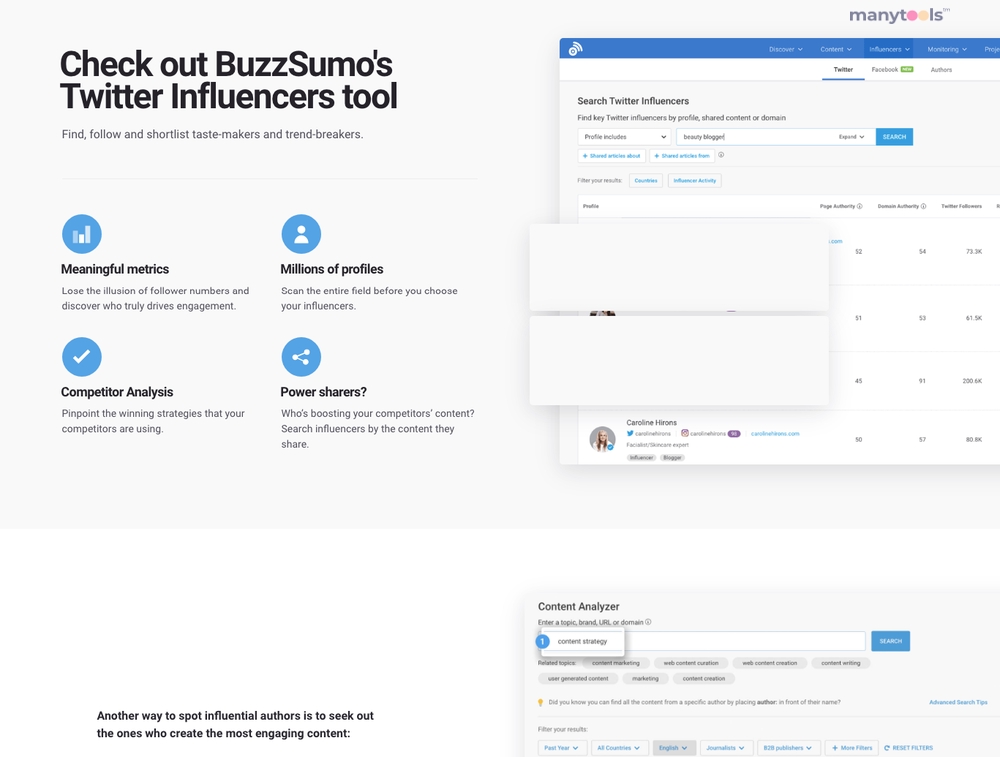 A Game-Changer for Digital Marketers
Let's talk about BuzzSumo, a tool that has revolutionized the digital marketing landscape. It's a platform designed to help you stay in the loop about industry trends, while providing a treasure trove of creative content ideas. BuzzSumo is not just a tool, it's a comprehensive solution for your brand's online visibility and reputation.
A Closer Look at BuzzSumo
BuzzSumo equips you with the ability to track media mentions within minutes. This means you can keep tabs on who's talking about your brand, your competitors, or any topic relevant to your industry. It's like having your own personal radar for buzz in your industry - a truly invaluable resource.
Keeping You Inspired
BuzzSumo is all about inspiration. It fuels your creativity by providing a plethora of content ideas. Think of it as a vast library of ideas waiting to be explored, ensuring you'll never run out of fresh, engaging content. It's like having a team of creative minds at your fingertips, working round the clock to keep you inspired.
Staying Informed Made Easy
In today's fast-paced digital world, staying informed is crucial for success. BuzzSumo serves as your own personalized news feed, keeping you updated about the latest trends and happenings in your industry. No more scouring the internet for relevant information – BuzzSumo has got you covered.
Making Your Brand the Talk of the Town
BuzzSumo is all about amplifying your brand's voice. It offers analytical insights to boost your content marketing strategy, helping your brand become the talk of the town. Imagine having the power to make your brand a hot topic in industry circles - that's the magic of BuzzSumo.
A Reliable Companion for Digital Professionals
Whether you're a developer, designer, SEO expert, webmaster, affiliate marketer, growth hacker, data analyst, or content creator, BuzzSumo can be a valuable addition to your toolkit. It's like having a reliable comrade in the digital battlefield, helping you stay ahead of the curve.
Wrapping Up
To sum up, BuzzSumo is more than just a tool. It's a digital marketer's best friend, providing a suite of features to help you stay informed, inspired, and in control. With BuzzSumo, you're not just keeping up with the digital world - you're shaping it. Welcome to the future of digital marketing.
In the era of influencers, it's crucial not to overlook the significance of content marketing. Influencers essentially serve as an additional layer to the content, ensuring it reaches a wider audience. The content itself remains vital, as it is the most genuine and organic way to connect with audiences. BuzzSumo excels in managing this vast landscape of content. While BuzzSumo may not provide the most in-depth data—focusing primarily on content performance rather than audience understanding—it boasts an extensive catalog of over 8 billion indexed articles and more than 5 years of historical data. This wealth of information is sufficient to identify trends and determine what strategies work and what doesn't. Furthermore, with millions of new content pieces added daily, marketers have an endless source of inspiration at their disposal.
Buzzsumo Review: Your Content's Total Package
The features offered by BuzzSumo are impressive, and you'll discover numerous applications for this tool. By providing insights into the online landscape, BuzzSumo enhances your marketing strategy. It's no secret that the internet is teeming with tools that serve various purposes. Some of these tools may be decent, while others might be interesting but not particularly practical. However, every so often, a tool emerges that makes you question how you ever managed without it. In this highly competitive digital space, I can confidently assert that BuzzSumo will soon become an indispensable tool that everyone will use and wish they had discovered years earlier.
BuzzSumo Review 2023 – Is It Worth The Cost?
BuzzSumo undoubtedly earns its recognition as the world's premier content marketing platform. Ideal for content marketers and PR professionals, it offers a variety of tools designed to analyze content, uncover fresh ideas, and refine influencer marketing tactics. BuzzSumo stands out among content marketing tools, especially due to its ability to enable users to assess their content strategies and compare them with top competitors. The platform's user-friendly interface and seamless integration of features make it incredibly easy to navigate. BuzzSumo caters to both beginners and larger marketing teams or agencies by providing simplicity as well as comprehensive insights and flexibility.
Other Tools Like
BuzzSumo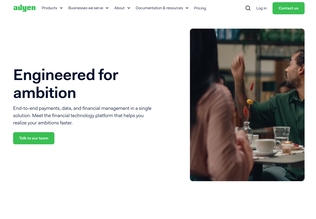 Adyen
adyen.com
Paid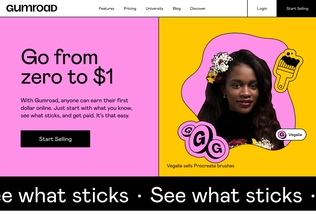 Gumroad
gumroad.com
Paid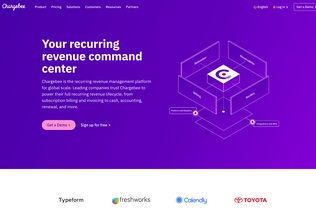 Chargebee
chargebee.com
Trial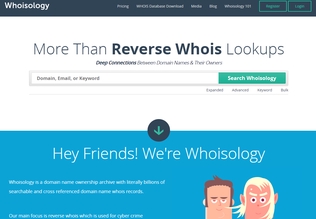 Whoisology
whoisology.com
Trial
Comments