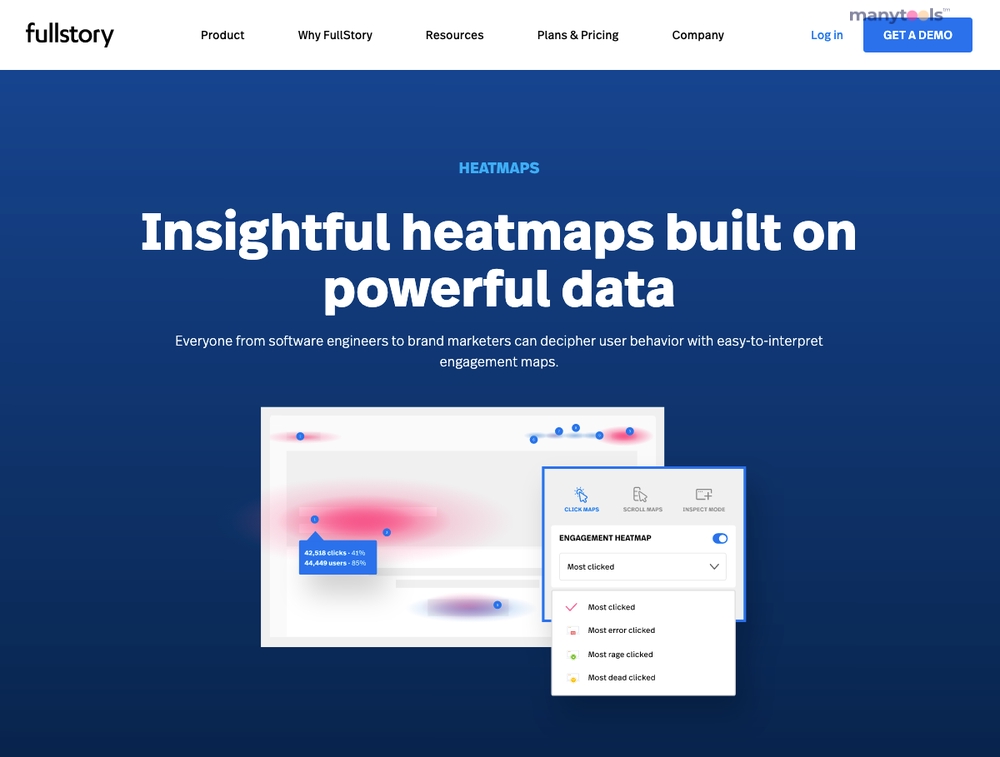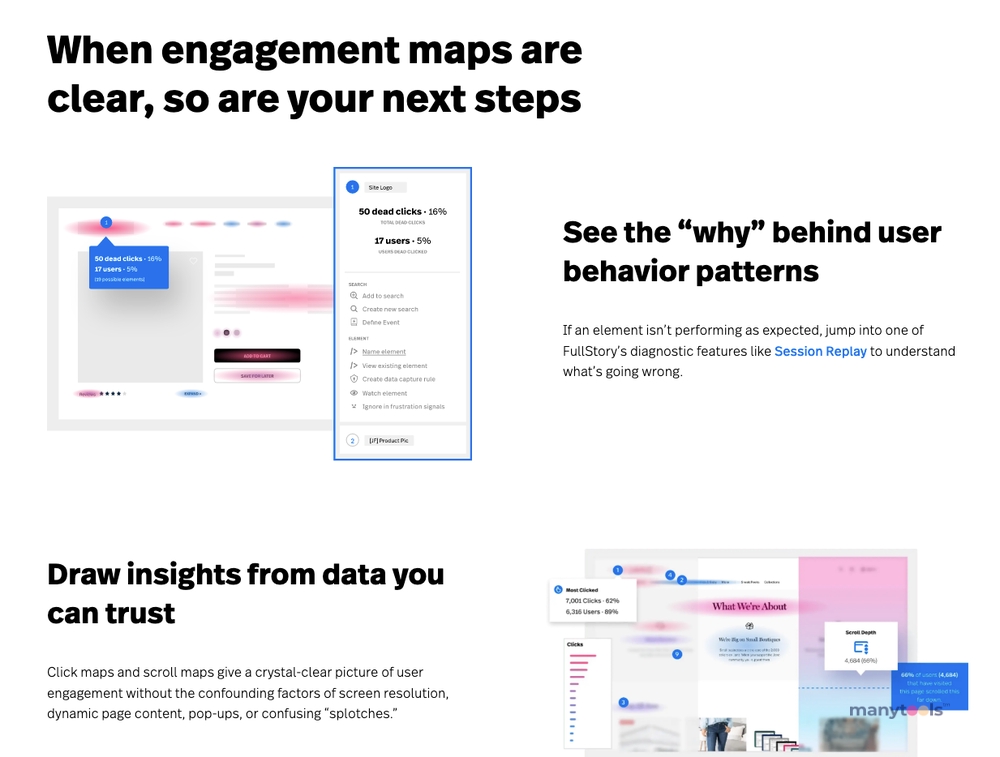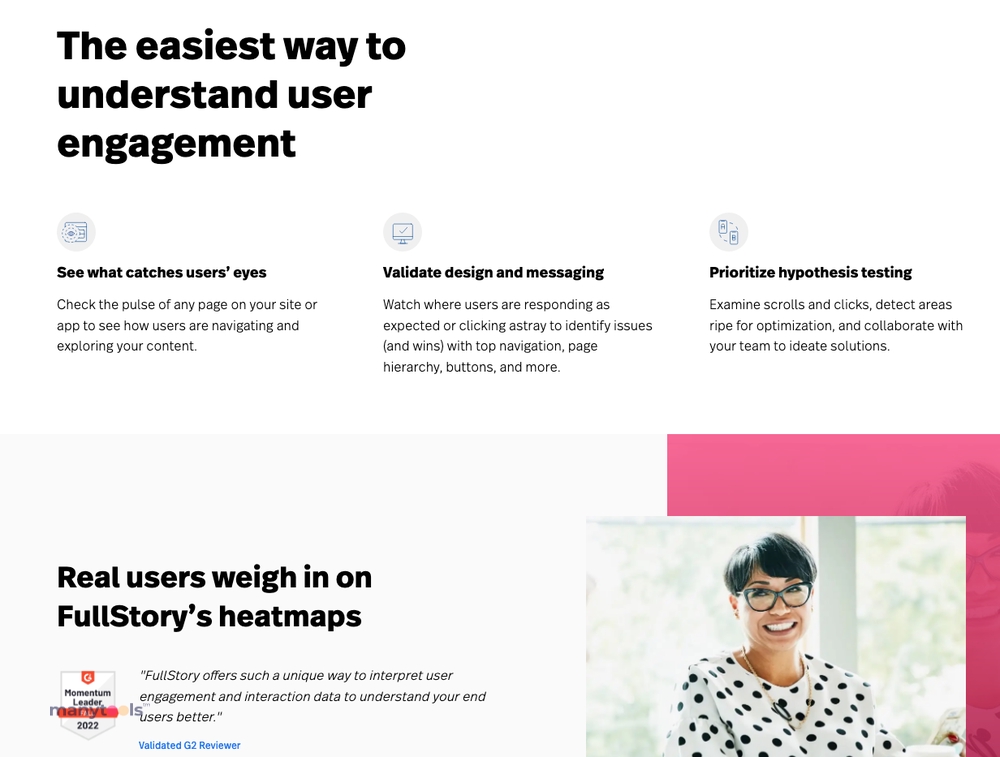 FullStory: A Game-Changer in Digital Experience
For those in the digital world, FullStory is a tool that needs no introduction. It has quickly become a favorite among developers, designers, SEO experts, and growth hackers alike. This high-tech tool is geared towards providing you with critical insights to bolster your digital strategies and drive significant revenue growth.
Delving Deeper into FullStory
At first glance, FullStory may seem like just another digital tool. But with a deeper dive, you'll realize the immense potential it holds. It's not just about providing insights; it's about providing intuitive digital experience intelligence. So, what does that mean for you? It means a more flawless digital experience for your customers, and consequently, a healthier bottom line for you.
The Power of FullStory
What sets FullStory apart is its emphasis on customer happiness. The tool is designed to help you create a more perfect digital experience - for both you and your customers. This isn't just about making your customers happy; it's about making them happier. And a happier customer means increased customer retention, more repeat purchases, and ultimately, more revenue for you.
FullStory in Action
FullStory works by giving you a full picture of your customer's digital experience. It tracks everything from mouse movements to clicks, giving you a granular view of how your customers interact with your digital platforms. This wealth of information allows you to identify areas of friction, optimize user experience, and make informed decisions to improve your digital strategies.
A Tool for Everyone
FullStory isn't just for the tech-savvy. Its intuitive interface and easy-to-understand insights make it an excellent tool for anyone involved in digital marketing or web development. Whether you're an affiliate marketer, a content creator, or a webmaster, FullStory can help you make strategic decisions based on data-driven insights.
The FullStory Advantage
The beauty of FullStory lies in its simplicity. It's easy to use and understand, making it a great tool for both beginners and seasoned digital professionals. But don't let its simplicity fool you. FullStory packs a punch when it comes to providing critical insights that can help drive high-impact digital improvements and revenue growth.
The Verdict
If you're looking to build a more perfect digital experience, FullStory is a tool you can't afford to ignore. It's a powerful ally in your digital journey, providing you with the insights you need to keep your customers happier and your bottom line healthier.
FullStory: Your Partner in Digital Excellence
In the world of digital marketing and web development, FullStory stands out as a reliable and intuitive tool. It's a must-have for anyone seeking to enhance their digital strategies and deliver a superior customer experience. With FullStory, you're not just creating a digital experience; you're creating a more perfect one.
Other Tools Like
FullStory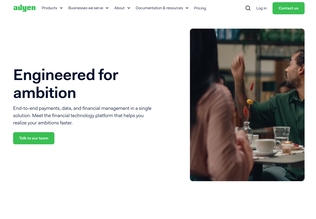 Adyen
adyen.com
Paid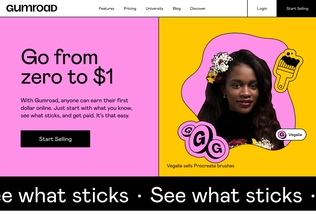 Gumroad
gumroad.com
Paid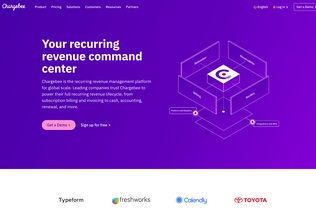 Chargebee
chargebee.com
Trial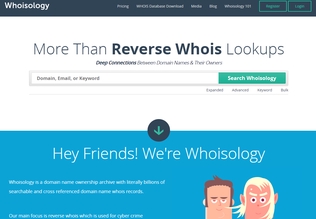 Whoisology
whoisology.com
Trial
Comments