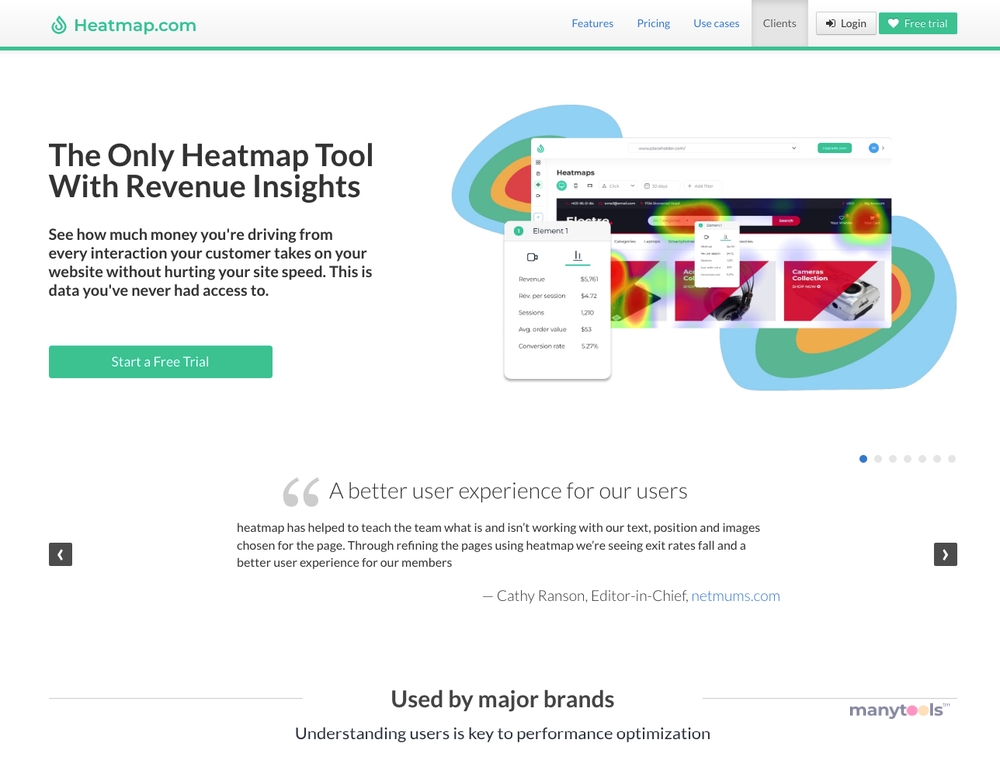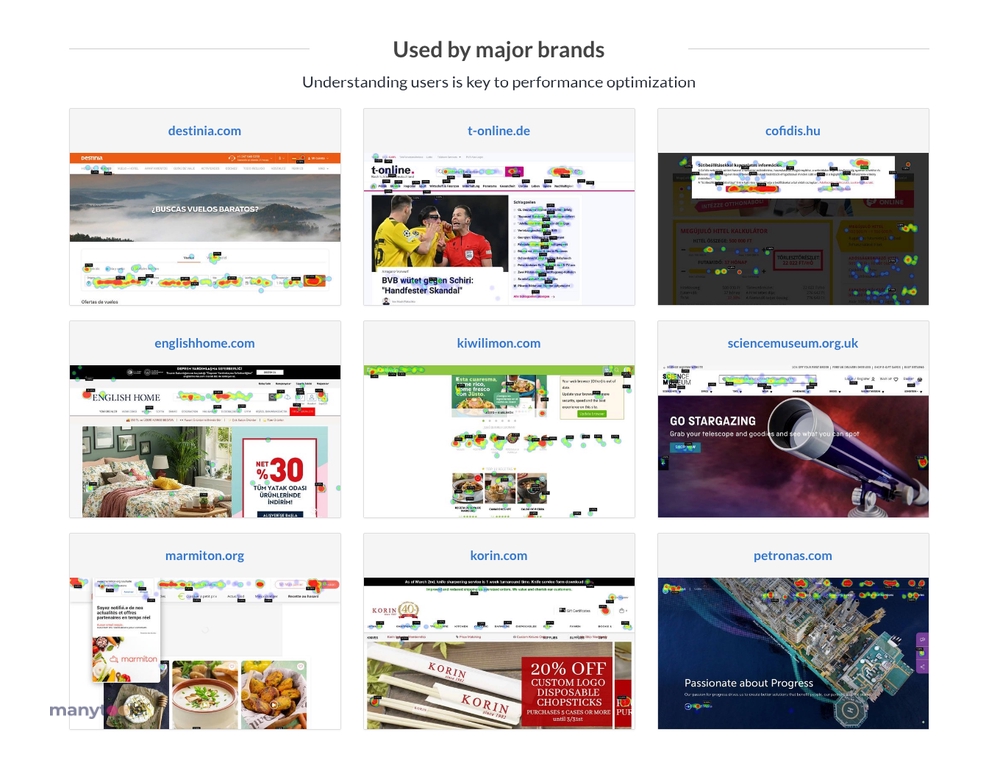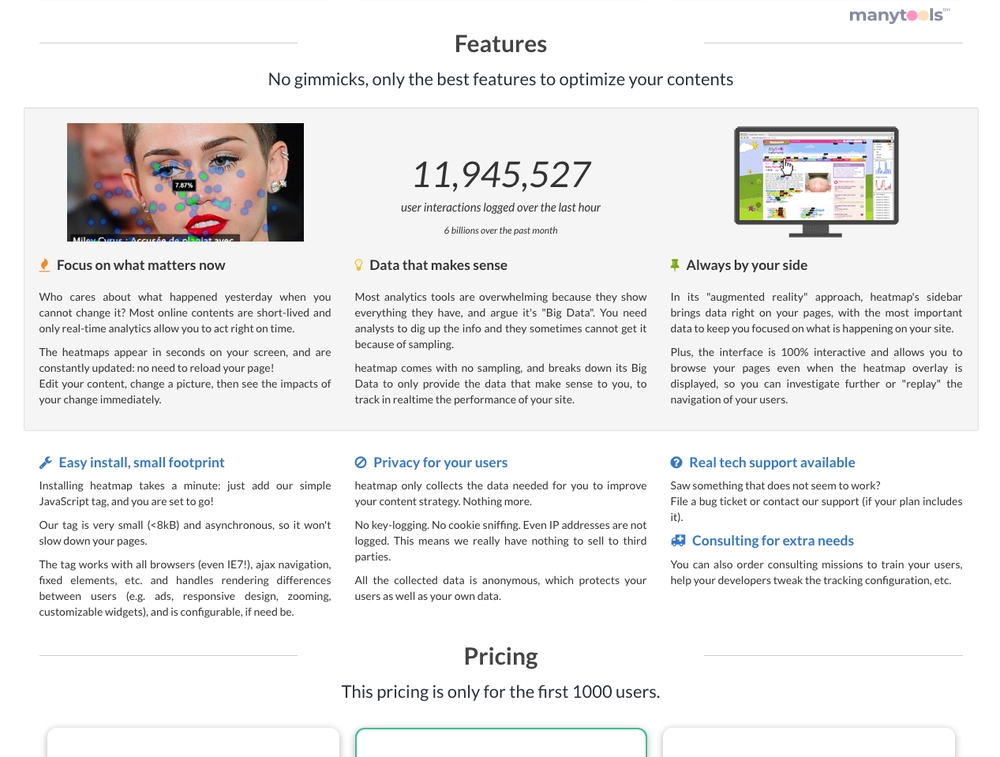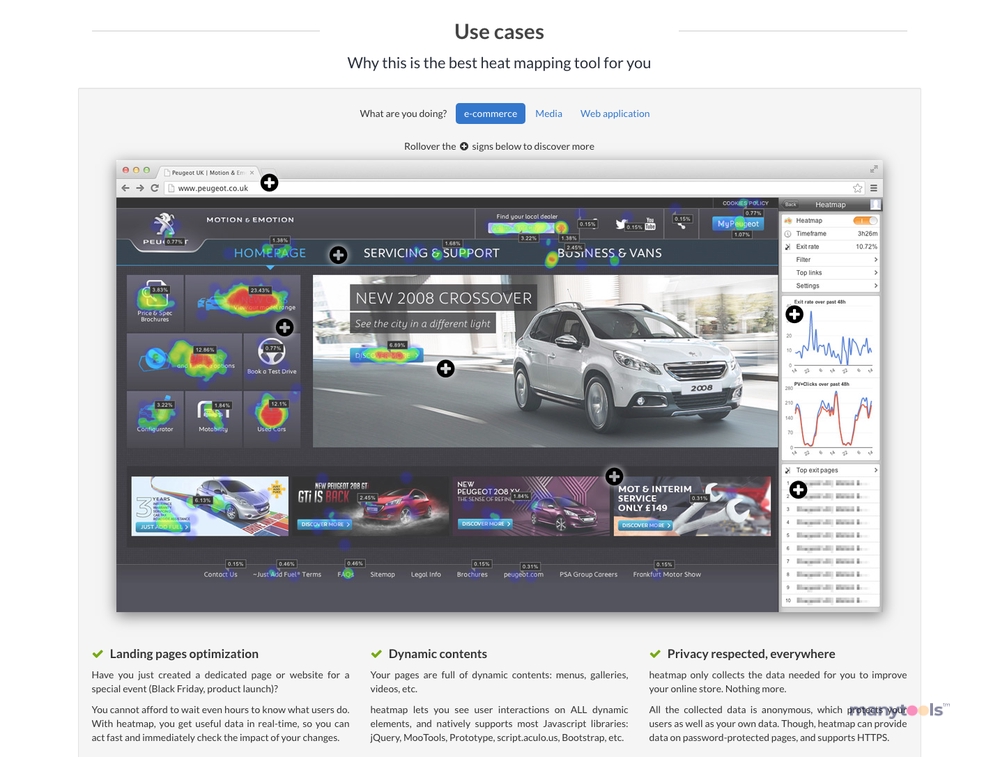 Understanding Heatmap.com
Heatmap.com is a revolutionary tool that offers real-time analytics for your website. This isn't your everyday web analytics tool. It's an innovative platform that not only provides a visual representation of data but also focuses on the revenue aspect. It's the only heatmap tool that offers insights into revenue and ecommerce.
Unique Selling Proposition
A unique feature of Heatmap.com is its Site Speed Protection. This attribute ensures your website remains fast, ensuring user experience is never compromised. If a slow website is your nightmare, Heatmap.com is your dream come true. It's a feature that sets this tool apart from the rest in the market.
The Revenue-Based Heatmap
What makes Heatmap.com stand out is its revenue-based heatmap. This isn't just about clicks and page views. It provides insights into which elements on your website are driving the most revenue. This feature gives you a unique perspective, helping you focus on what works best for your business.
Ecommerce Insight
For ecommerce businesses, Heatmap.com is a boon. The platform offers valuable ecommerce insights that can be a game changer. It provides a clear picture of user behavior, allowing businesses to tailor their strategies and make data-driven decisions.
Real-Time Analytics
Heatmap.com allows you to monitor your website in real-time. This means you can see how users interact with your website as it happens. It's like having a crystal ball that shows you exactly what's happening on your website at any given moment.
Ease of Use
Despite the advanced features, Heatmap.com is surprisingly easy to use. It's designed with the user in mind, ensuring you don't need a degree in data science to understand the analytics. The interface is clean and intuitive, making it easy to navigate.
The Verdict
In a world where data is king, Heatmap.com is an essential tool for any digital professional. Whether you're a developer, designer, SEO guru, webmaster, affiliate marketer, growth hacker, data analyst or content creator, it provides valuable insights that can drive your strategies and boost your revenue. It's not just a heatmap tool, it's a revenue and ecommerce intelligence platform.
The Surprise
Just when you think you've seen it all, Heatmap.com throws in a surprise. The tool also offers a free trial, allowing you to take it for a test drive before committing to a subscription. This shows the confidence they have in their product and allows users to experience first-hand the benefits it can bring to their business.
Other Tools Like
Heatmap.com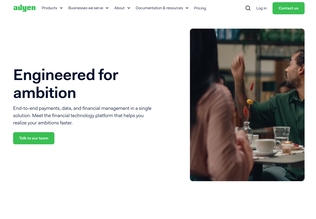 Adyen
adyen.com
Paid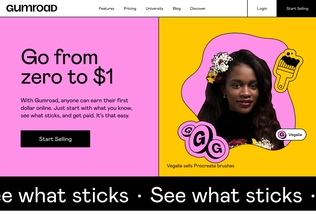 Gumroad
gumroad.com
Paid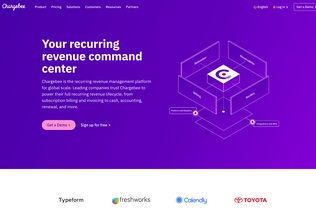 Chargebee
chargebee.com
Trial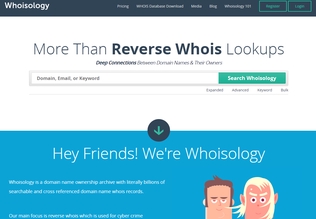 Whoisology
whoisology.com
Trial
Comments