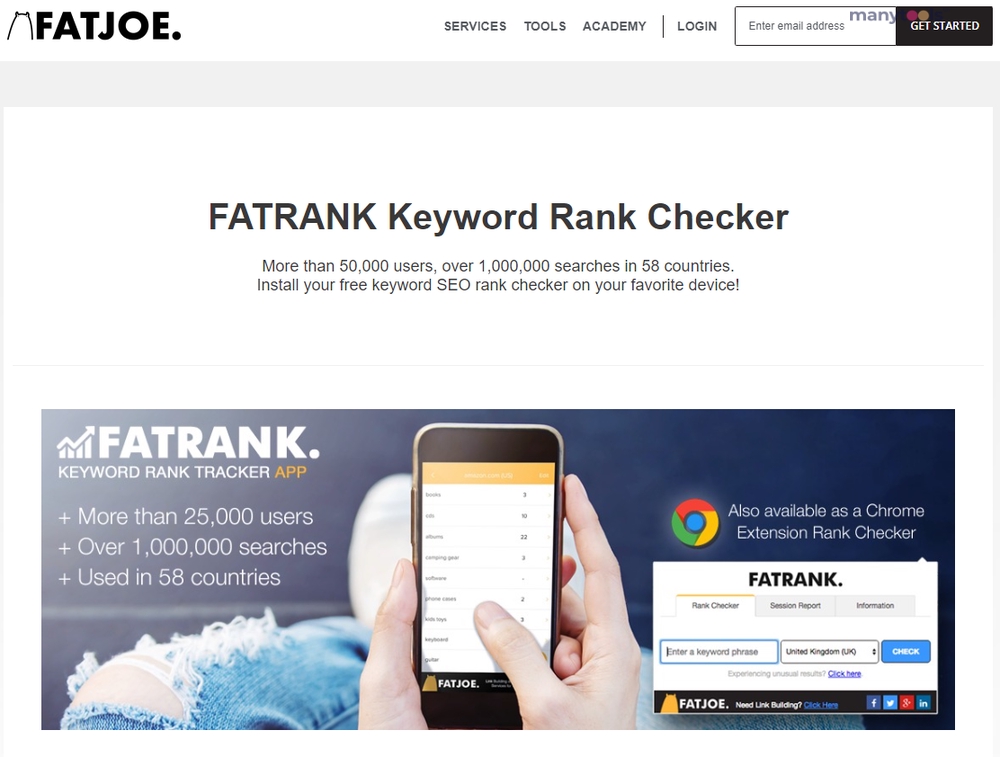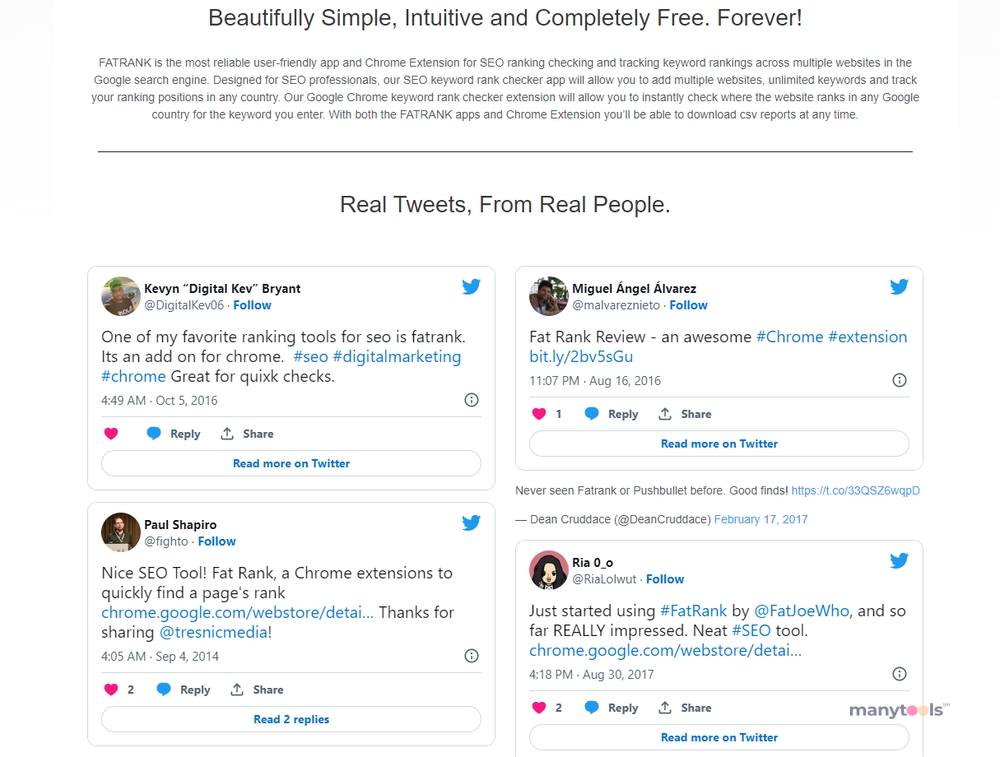 Discover the Power of FatJoe FatRank
Dive into the world of keyword checking with FatJoe FatRank, a tool that is changing the game for SEO professionals and digital marketers. This tool has already won the trust of more than 50,000 users worldwide, who use it to track the performance of over a million keywords.
The Magic of FatJoe FatRank
The beauty of FatJoe FatRank lies in its simplicity and effectiveness. It is a free Google Keyword Rank Checker App and Chrome Extension that allows you to check your website's ranking for specific keywords. With a few simple clicks, you can verify your site's position on Google, making it a powerful companion for any SEO campaign.
User-friendly Interface
What sets FatJoe FatRank apart is its user-friendly interface. It requires no special training to use, making it suitable for both professionals and beginners. All you need to do is install the Chrome extension, input your keyword, and voila! You get a clear and concise report on your keyword's ranking position.
Why Choose FatJoe FatRank?
The answer lies in its versatility and accessibility. Whether you are a webmaster, an affiliate marketer, a growth hacker, or a content creator, FatJoe FatRank offers the convenience of checking your keyword ranking right from your browser. It supports the hustle of digital professionals, making SEO work a breeze.
The Advantage of Real-time Data
To stay ahead in the digital world, real-time data is essential. FatJoe FatRank provides you with up-to-the-minute information about your keyword's performance. This allows you to make quick decisions and adjust your SEO strategies promptly.
The Global Reach
FatJoe FatRank isn't just for local businesses. With its global reach, it can track keyword performance across 58 countries. This makes it a valuable tool for businesses looking to expand their reach and tap into international markets.
Conclusion
From its super-easy interface to its real-time data, FatJoe FatRank is undeniably a game-changer for anyone in the digital arena. It's not just a tool; it's your partner in your journey towards digital success. So why wait? Start using FatJoe FatRank today and see the difference it can make in your SEO strategy.
Other Tools Like
FatJoe FatRank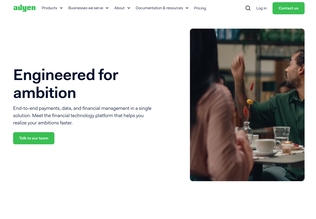 Adyen
adyen.com
Paid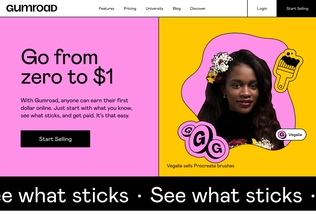 Gumroad
gumroad.com
Paid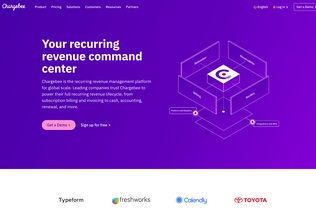 Chargebee
chargebee.com
Trial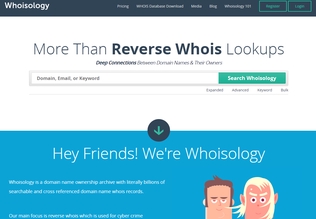 Whoisology
whoisology.com
Trial
Comments