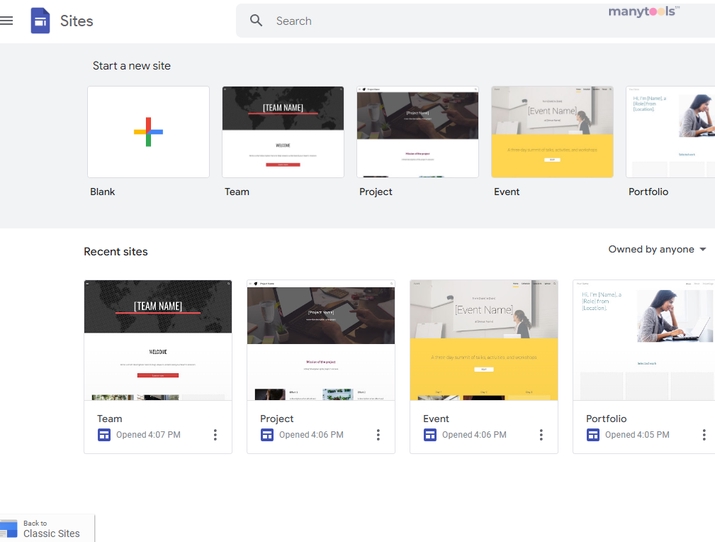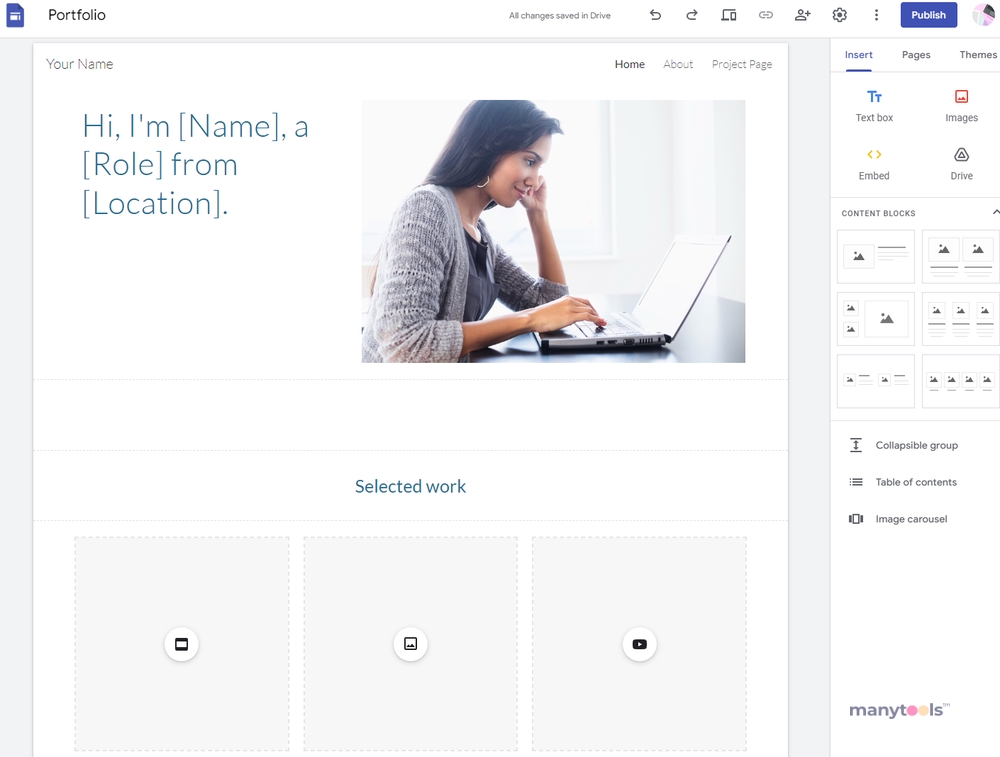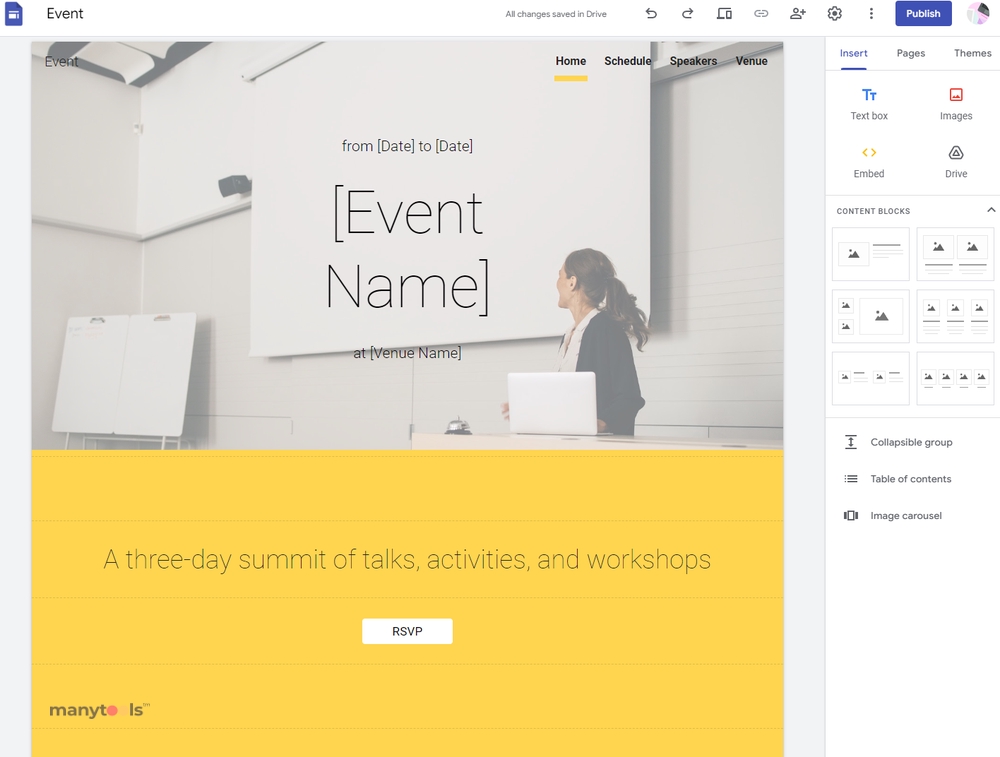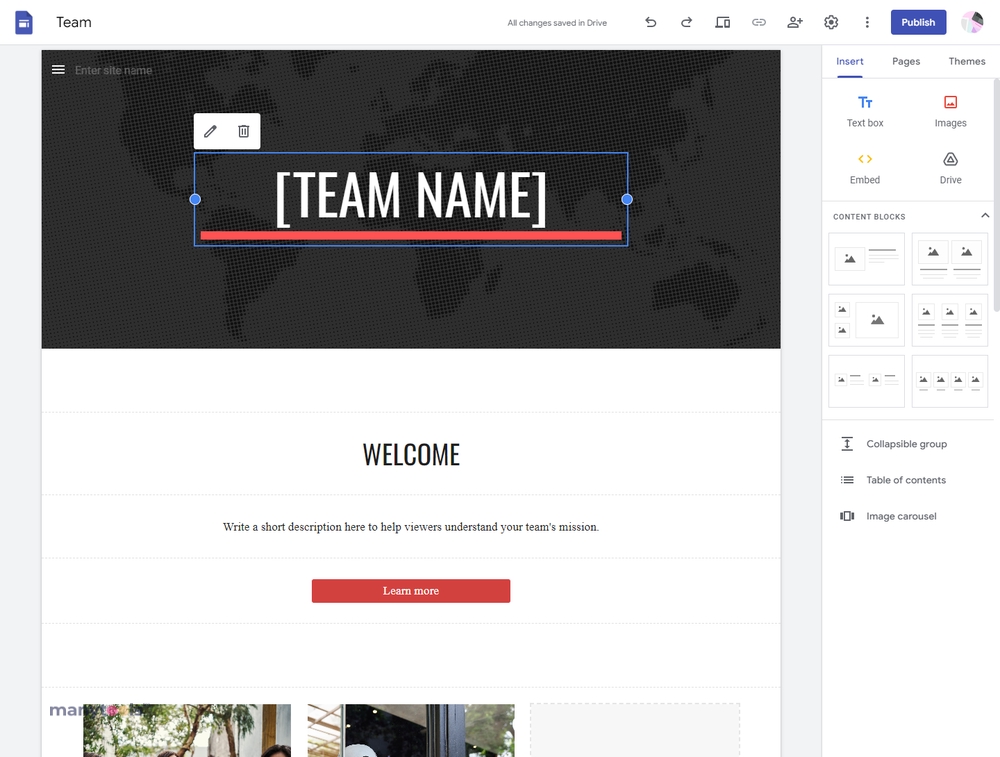 Google Sites is a dynamic and user-friendly tool that allows you to create a website in minutes. This tool is ideal for those who wish to have an impressive online presence without needing to understand complex programming languages or web development techniques. From personal portfolios to business websites, Google Sites caters to all your needs.
Efficiency in creation
The beauty of Google Sites lies in its simplicity. By providing pre-made templates and an intuitive drag-and-drop interface, it allows you to create a professional-looking website with ease. Whether you're a budding entrepreneur or a seasoned professional, Google sites is designed to make the process of web creation a breeze.
Integration and Collaboration
One of the key features that sets Google Sites apart is its seamless integration with other Google services. This means you can effortlessly incorporate Google Docs, Sheets, Slides, YouTube videos and more into your website. Plus, with the ability to collaborate in real time, it's perfect for team projects and collaborative efforts.
Customization and Flexibility
While Google Sites offers simplicity, it doesn't compromise on customization. With a host of design options at your disposal, you can tailor your site to match your unique style or brand. From changing color schemes to adding images, Google Sites offers flexibility at every step.
Accessibility and Compatibility
Google Sites ensures that your website is not only accessible on all devices but also compatible with different browsers. This guarantees a smooth user experience, no matter where your audience is or what device they're using.
Security and Reliability
For those concerned about security, Google Sites has you covered. As part of Google's suite of tools, it maintains the same level of security you've come to expect from Google. Plus, with Google's reputation for reliability, you can be assured of your website's uptime and performance.
Support and Guidance
Google Sites comes with comprehensive support and guidance. Whether you're a novice or an expert, Google's extensive help resources ensure that assistance is always at hand.
Google Sites is more than just a tool - it's a game changer. It democratizes website creation, making it accessible and enjoyable for all. So, why wait? Dive into the world of Google Sites and experience the joy of creating your own website today!
Google Sites Review: Website Builder For Beginners
06 Mar 2023
Google Sites is an excellent website builder tailored for absolute novices. Individuals possessing moderate computer skills can truly maximize their potential. While it may not cater to the needs of experienced designers or developers, they can still effectively utilize it for straightforward projects. This simplistic software is user-friendly and can generate visually appealing websites if utilized aptly. Sites will undoubtedly delight beginners as it empowers them to create their digital endeavors swiftly, eliminating the necessity for outsourcing or acquiring web design skills.
2022 Google Sites Review: Is It Still a Worthy Website Builder?
Google Sites is a valuable tool for numerous specialized projects you're working on, as it allows you to modify security settings to ensure exclusive access. When it comes to collaboration, Google Business Pages plays a significant role. The service is popular among smaller businesses seeking a straightforward approach to managing their projects cooperatively. Thus, Google Sites isn't merely a website builder; it's a handy resource for handling different projects and creating simple, discreet pages.
Google Sites Review
04 Apr 2023
Google Sites offers an uncomplicated method for creating a basic website. The term "simple" frequently appears in our evaluation of Google Sites, as it accurately captures the essence of this platform. While this simplicity may be sufficient for some users, most websites would benefit from a more versatile tool, even if it necessitates a marginally steeper learning curve. With Google Sites, you can choose from a small selection of pre-designed templates, begin with a blank canvas, and then utilize a rudimentary but effective drag-and-drop editor.
Other Tools Like
Google Sites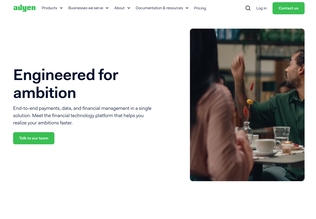 Adyen
adyen.com
Paid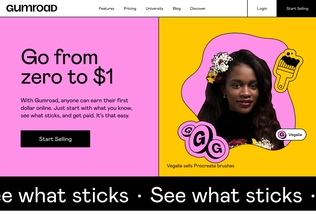 Gumroad
gumroad.com
Paid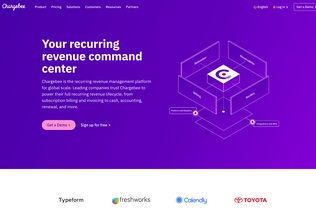 Chargebee
chargebee.com
Trial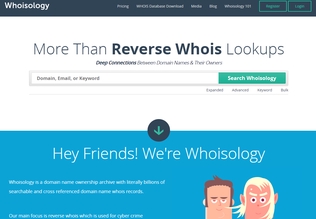 Whoisology
whoisology.com
Trial
Comments