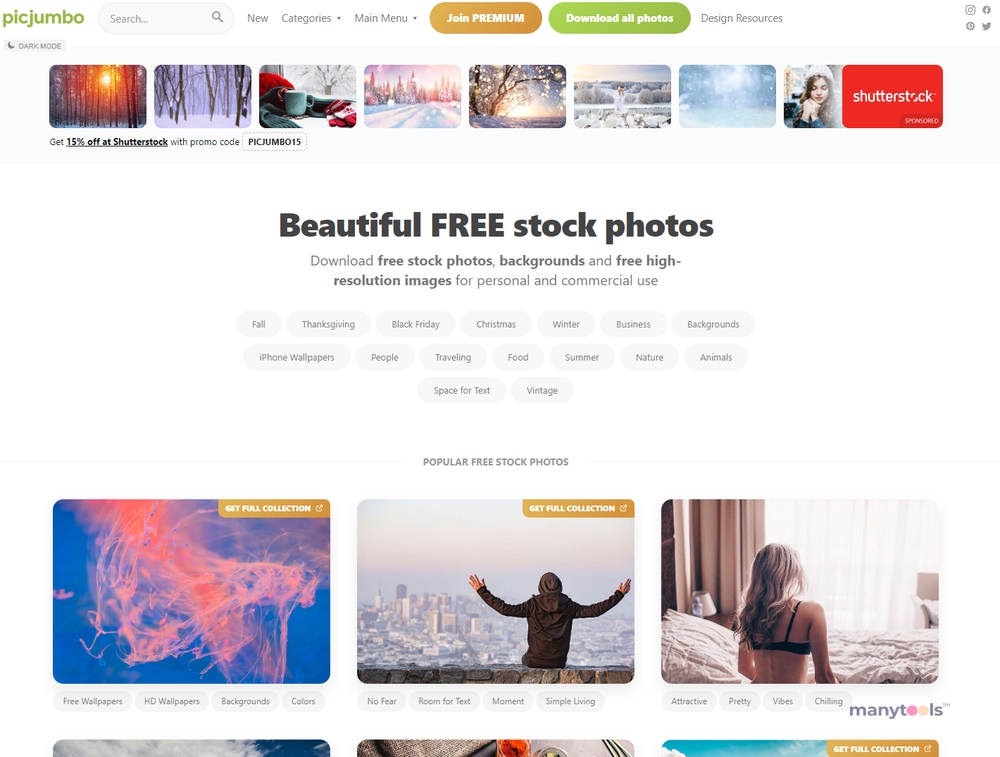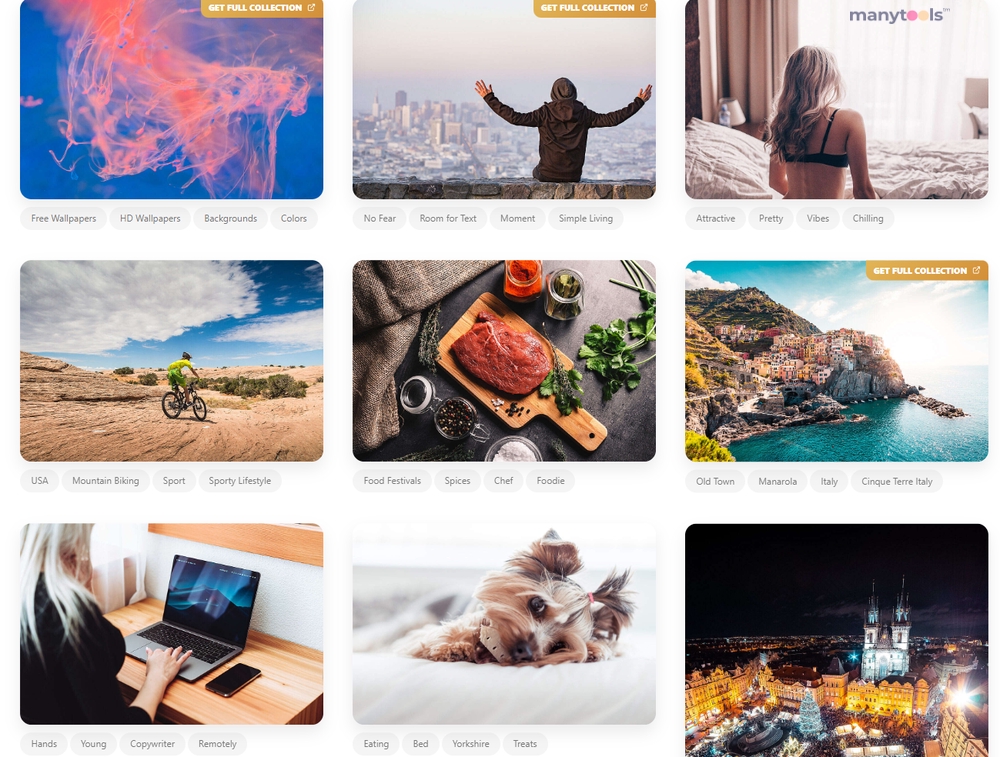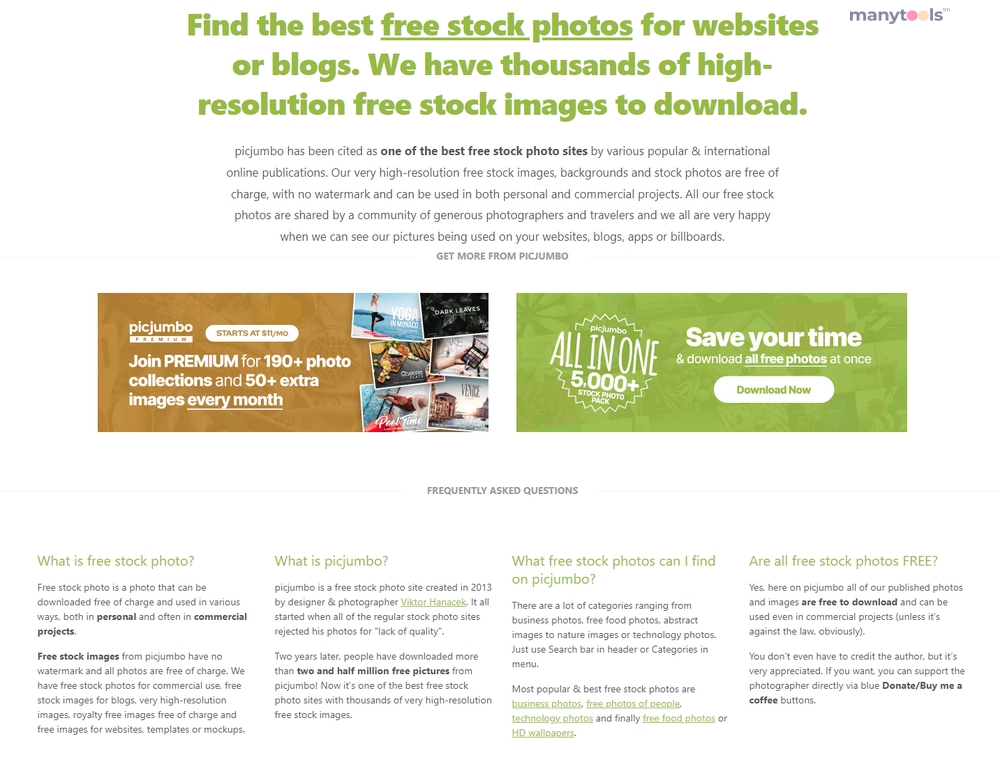 Introducing PicJumbo: A Treasure Trove of Free Stock Photos
PicJumbo is a game-changer in the world of digital content creation. Imagine an extensive library of high-resolution, watermark-free images at your fingertips and best of all, it's 100% free. PicJumbo is that virtual haven for designers, bloggers, webmasters, and marketers seeking the perfect visuals to complement their content.
In a World of Visual Content
In a digital landscape where visuals are king, PicJumbo is a critical ally. This tool offers a plethora of free stock photos. These are not your ordinary run-of-the-mill images. The site boasts a collection of high-resolution photos, curated and organized meticulously, ensuring that you'll find the perfect visuals for your specific needs.
No Watermarks, No Worries
One of the many things that set PicJumbo apart from its competitors is the absence of watermarks on its images. This means you can seamlessly integrate the photos into your content without worrying about obtrusive logos or watermarks detracting from the overall look and feel of your design.
Easy Navigation and User Experience
PicJumbo doesn't just offer great images; it also offers a seamless user experience. The site's intuitive layout and organized categories make it easy to navigate through the vast collection of images. Whether you're looking for a specific image or browsing for inspiration, you're sure to find what you need effortlessly.
A Tool for Everyone
PicJumbo is a tool designed to cater to the needs of various digital professionals, from developers and designers to content creators and growth hackers. With its diverse and growing collection of photos, it's an indispensable resource for anyone working on the digital front.
A Cut Above the Rest
But what truly sets PicJumbo apart is its commitment to quality. Every photo on PicJumbo is high-resolution, ensuring that any image you select will look stunning on your website, blog, or marketing collateral. It's clear that PicJumbo understands the importance of quality visuals in today's digital age.
Experience PicJumbo Today
So why wait? Dive into the world of PicJumbo and discover the wealth of free, high-resolution stock photos that await you. With a user-friendly interface, quality images, and a price tag of absolutely nothing, PicJumbo is a gem in the realm of digital content creation.
Remember, in the world of digital media, every pixel matters. Make sure yours stand out with PicJumbo.
PICJUMBO REVIEW 2023: PROS & CONS
PicJumbo's most significant advantage is its offering of free, high-resolution stock images without the hassle of intrusive ads or clickthrough traffic requirements. This makes it an excellent platform for graphic designers, digital artists, marketing professionals, and large companies seeking unique content from a lesser-known source. In addition to exceptional image quality, PicJumbo also features a convenient categorization system, allowing users to easily locate desired images by sorting them based on theme, type, and format. Furthermore, the platform's photo library is consistently updated, ensuring fresh content for users.
Other Tools Like
PicJumbo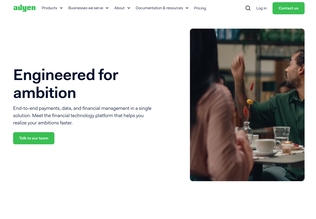 Adyen
adyen.com
Paid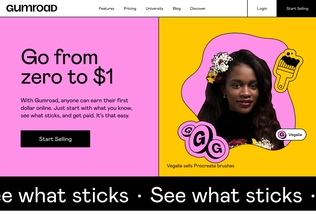 Gumroad
gumroad.com
Paid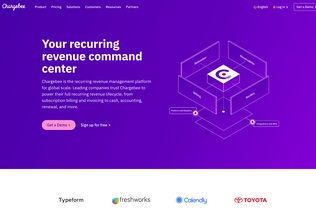 Chargebee
chargebee.com
Trial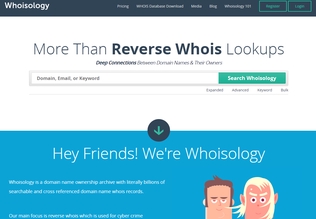 Whoisology
whoisology.com
Trial
Comments