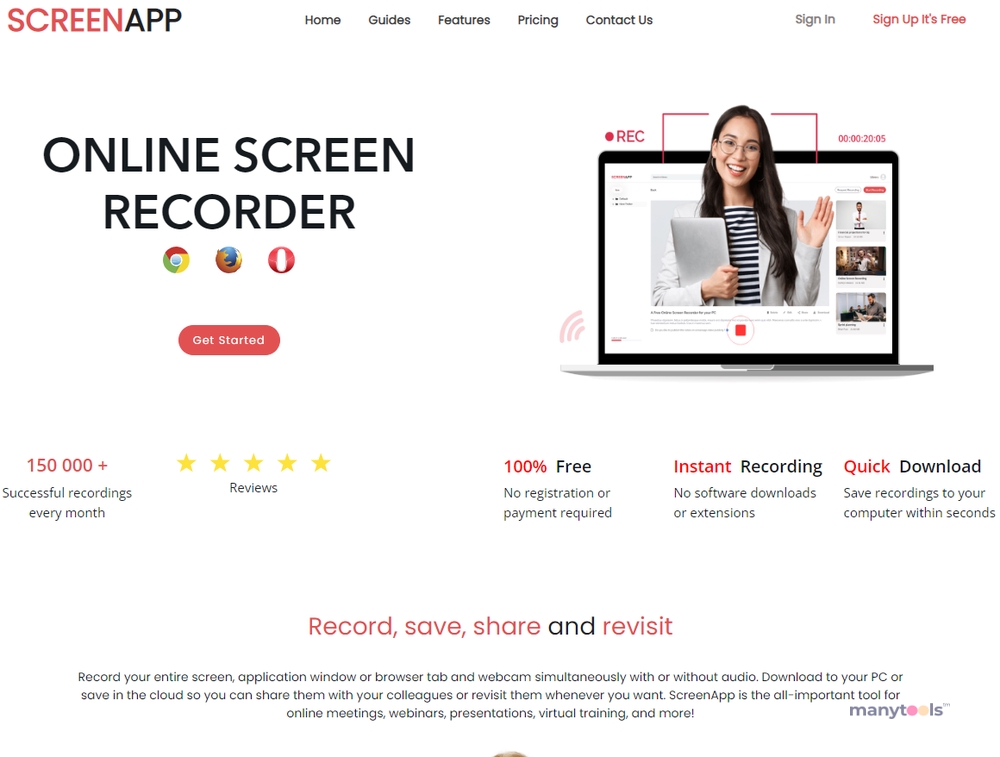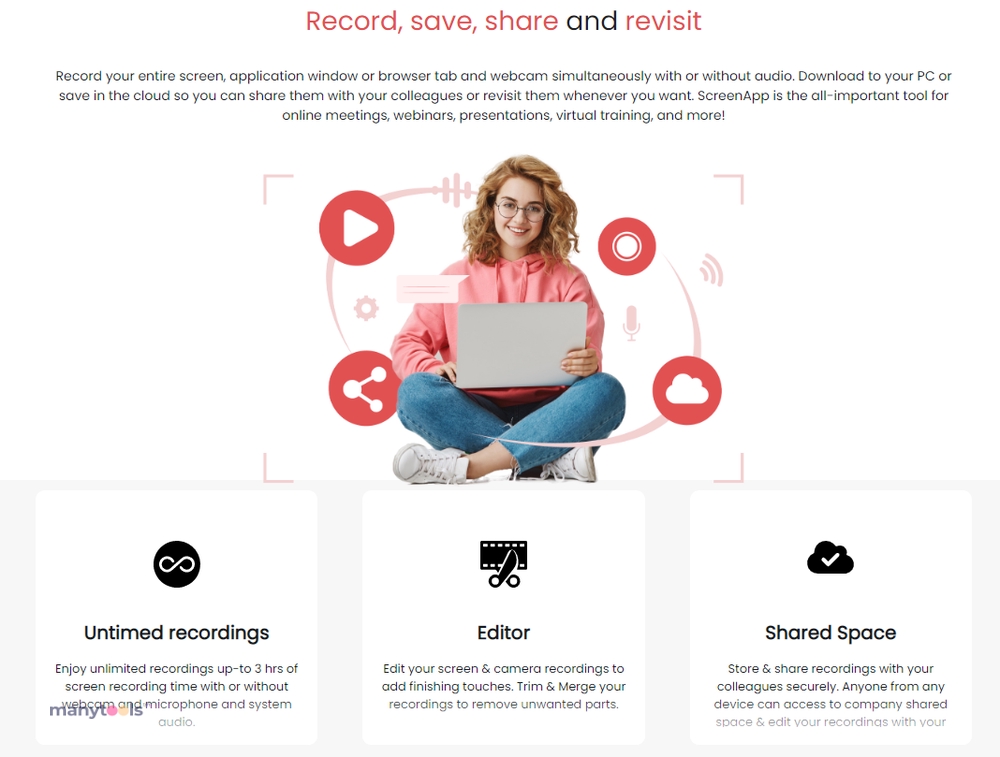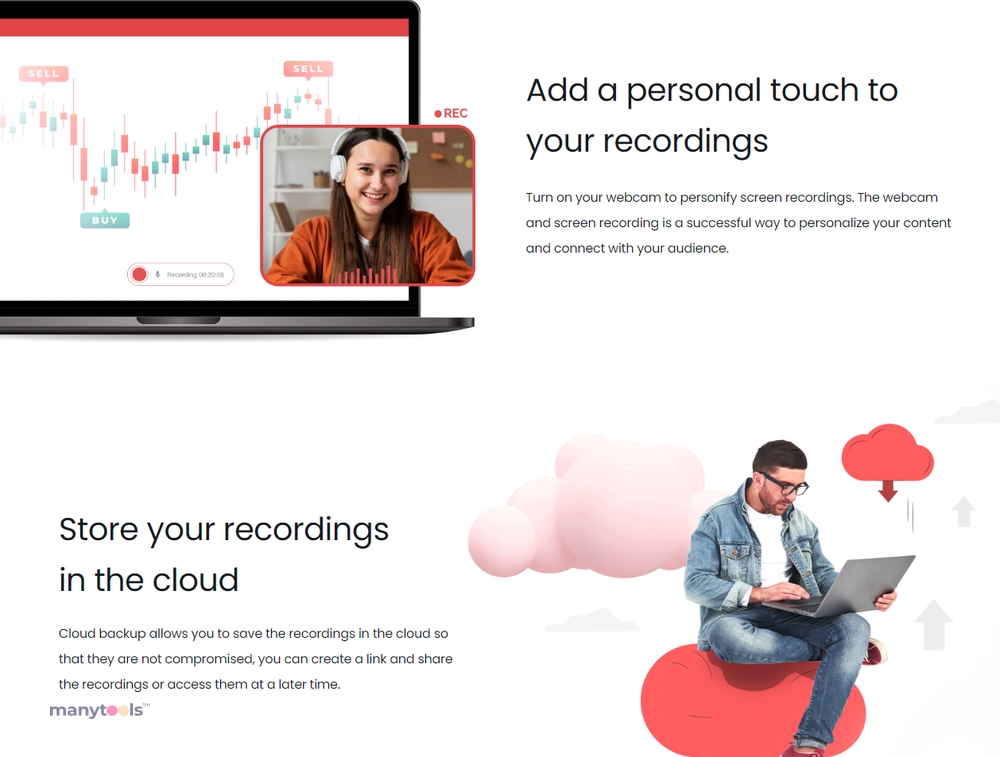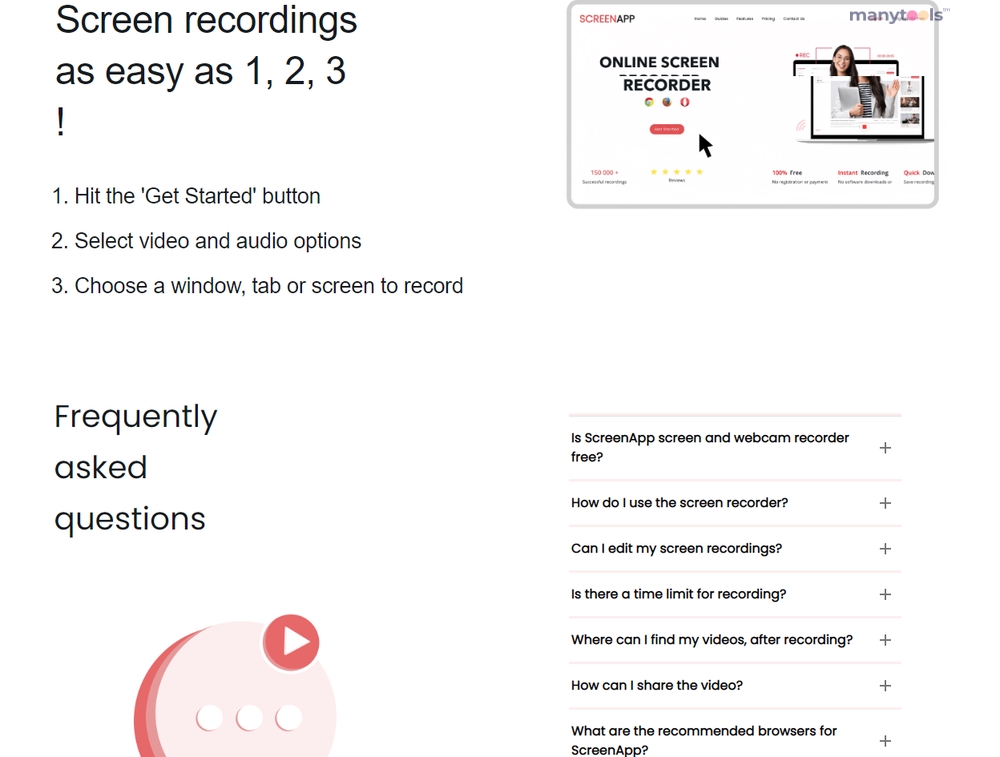 Introducing Screenapp.io
Welcome to the world of Screenapp.io, a platform that redefines the screen recording experience. This is an all-in-one tool for everyone who needs to capture their screen activities, be it developers, designers, or content creators.
Ease of Use
The beauty of Screenapp.io lies in its simplicity. It doesn't require any installation or sophisticated tech knowledge to use. It's a ready-to-use platform that ensures a lag-free recording experience. The user interface is intuitive, making it easy for users of all levels to navigate and operate.
Recording Features
Screenapp.io is not just another screen recording tool. It is a comprehensive solution that allows you to record with or without audio. The addition of a webcam feature further enhances its usability, making it a truly versatile tool. Whether you're a Windows, Mac, or Ubuntu user, this platform is designed to cater to all.
Quality of Output
The quality of the recording output is exceptional. Screenapp.io doesn't compromise on the video quality, ensuring clear and sharp recordings every time. Plus, there's no watermark to worry about, keeping your recordings clean and professional.
Efficient and Reliable
Screenapp.io is all about efficiency. It saves precious time by providing instant screen capture capability. A reliable tool, it guarantees a smooth and uninterrupted recording experience. This tool is ideal for those who need a quick and efficient way to capture their screen activities.
Cost-Effectiveness
The best part about Screenapp.io? It's free! This platform offers high-quality screen recording without charging a dime. This makes it an excellent tool for professionals on a budget, or for those who are just starting out and don't want to invest heavily in expensive tools.
Final Thoughts
Screenapp.io is a game-changer in the realm of screen recording tools. It's user-friendly, efficient, and produces high-quality recordings. Its features cater to professionals across various digital fields. So, if you're looking for a reliable, cost-effective, and easy-to-use screen recording tool, Screenapp.io could be the perfect match for you. Give it a try and experience its magic for yourself.
Other Tools Like
Screenapp.io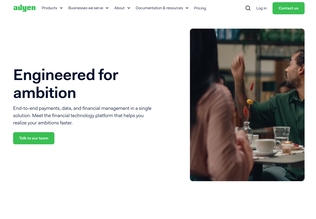 Adyen
adyen.com
Paid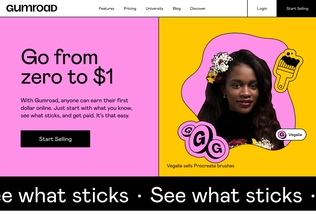 Gumroad
gumroad.com
Paid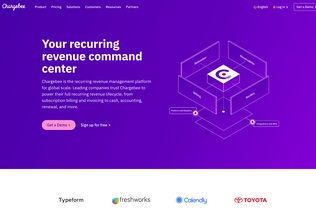 Chargebee
chargebee.com
Trial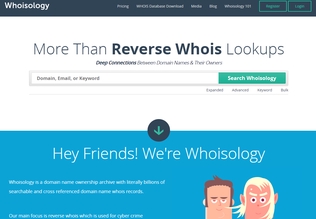 Whoisology
whoisology.com
Trial
Comments