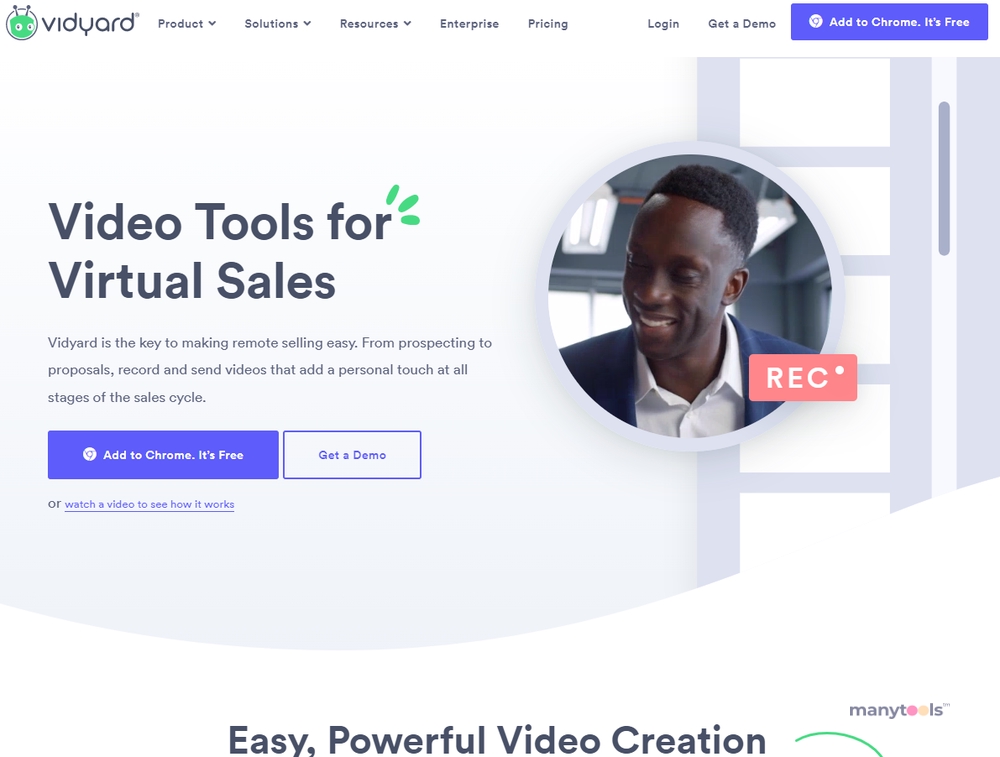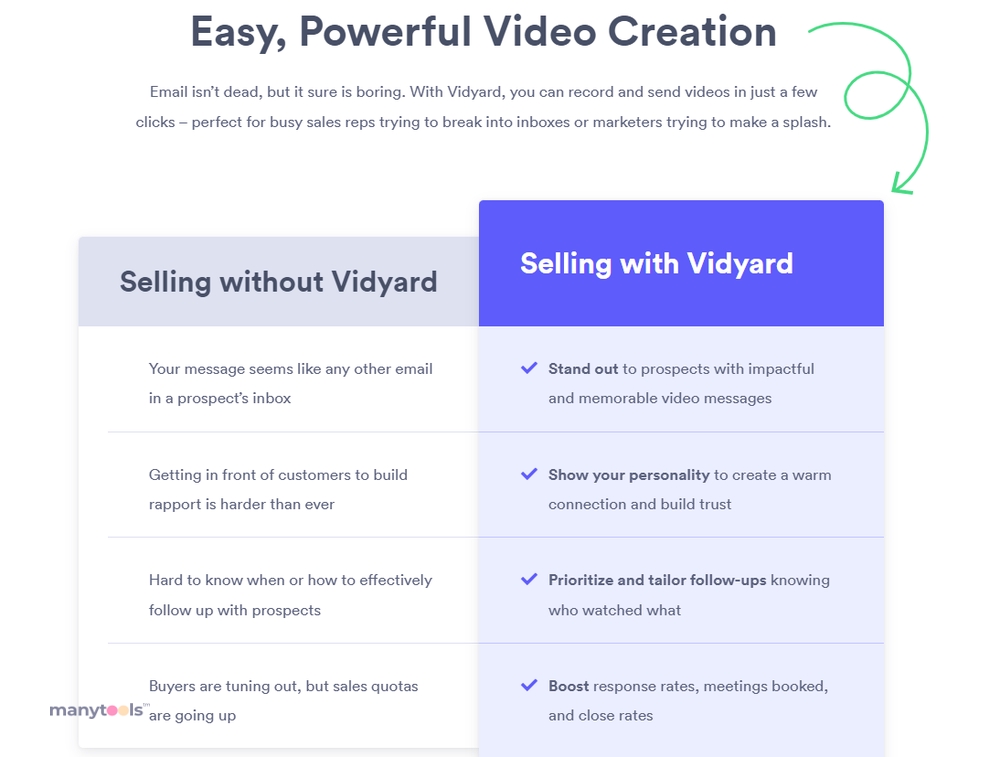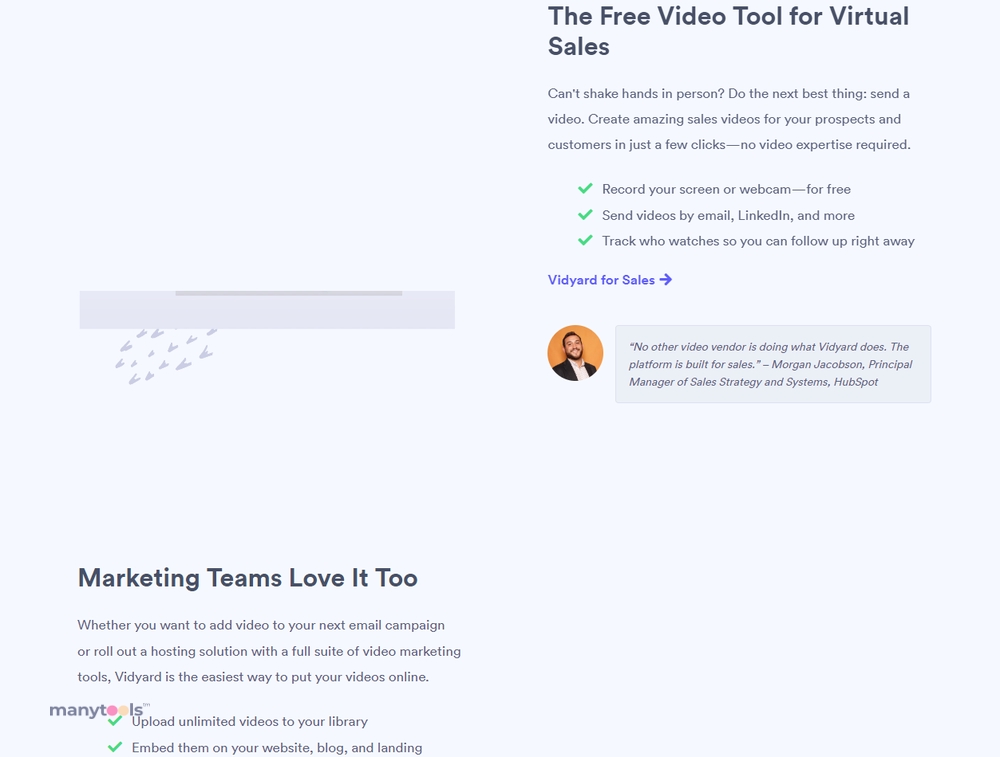 Vidyard: A Powerhouse Video Platform for Businesses
Captivating customers and generating leads through video content is no longer a herculean task. Enter Vidyard, a game-changing platform that takes video marketing to a whole new level. This tool functions as an all-inclusive destination for businesses with the goal of boosting leads, expediting their sales pipeline, and impressing their clientele.
A Tool Designed for Sales and Marketing Teams
Vidyard stands out with its firm focus on catering to sales and marketing teams. This is a tool that truly understands the unique challenges faced by these teams and offers solutions tailored to them. With video messaging built for sales and powered by AI, it offers an innovative approach to connecting with customers and driving sales.
Increasing Leads and Accelerating Pipeline
Vidyard is not just about creating videos. The platform goes several steps further to help businesses increase leads and speed up their pipeline. It does this by providing tools and features that make it easier for businesses to engage with their audience, showcase their products or services, and convert viewers into customers.
Delighting Customers with Video Content
Customer satisfaction is a top priority for any business, and Vidyard makes it easier to achieve. The platform allows businesses to create personalized video content that can truly resonate with their customers. This not only enhances the customer experience but also helps foster long-term customer relationships.
AI-Powered Video Messaging
Vidyard's AI-powered video messaging feature is a standout. It provides businesses with insights about their viewers and helps create customized videos based on these insights. This way, businesses can create more effective video content that is likely to engage their audience and generate more leads.
A Comprehensive Tool for Virtual Sales and Marketing Teams
Vidyard is a comprehensive tool that covers all the bases for virtual sales and marketing teams. Whether it's creating engaging video content, generating leads, or delighting customers, Vidyard has got you covered. It's a tool that combines functionality and innovation, making it a valuable addition to any digital professional's toolbox.
The Final Word
Vidyard is more than just an online video platform. It's a comprehensive tool that is thoughtfully designed to meet the unique needs of sales and marketing teams. It's a tool that helps businesses not just create video content but also maximize their potential in driving leads and delighting customers. With its unique approach and innovative features, Vidyard is truly a game-changer in the realm of video marketing.
Other Tools Like
Vidyard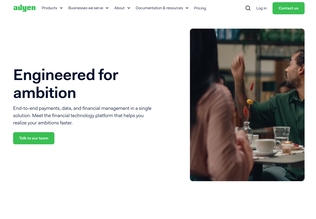 Adyen
adyen.com
Paid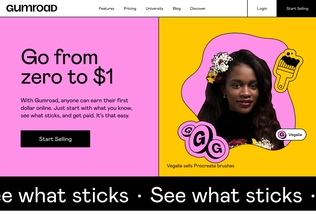 Gumroad
gumroad.com
Paid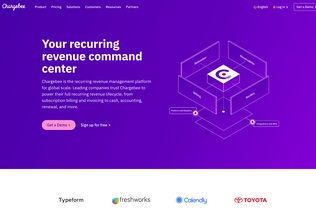 Chargebee
chargebee.com
Trial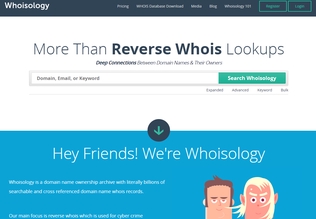 Whoisology
whoisology.com
Trial
Comments