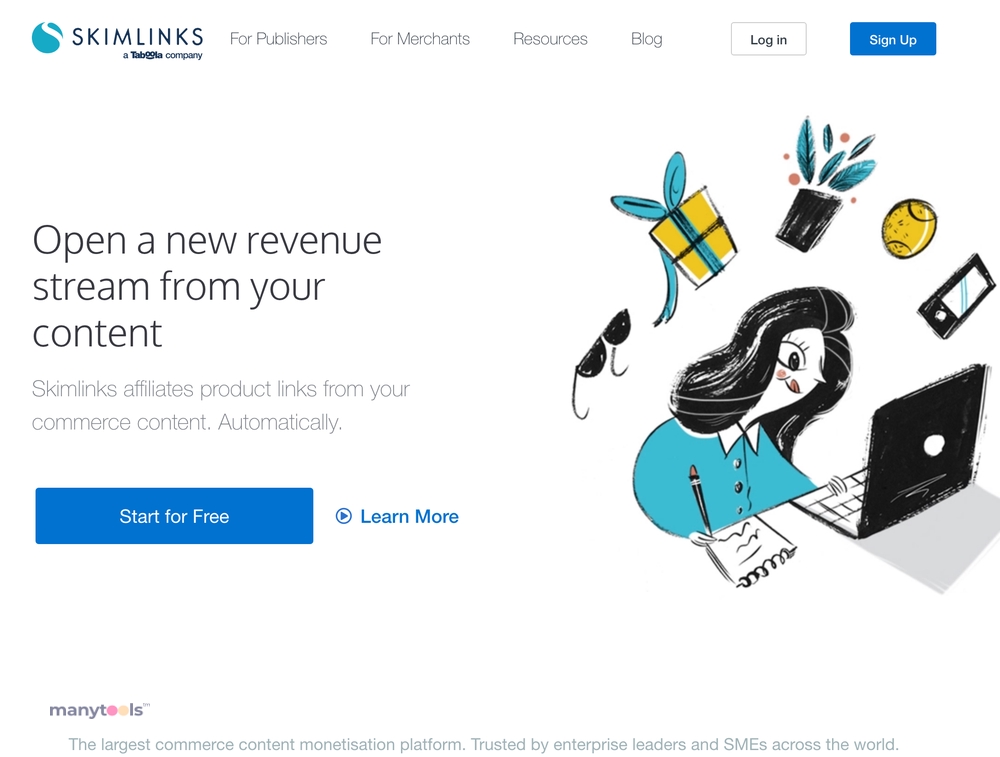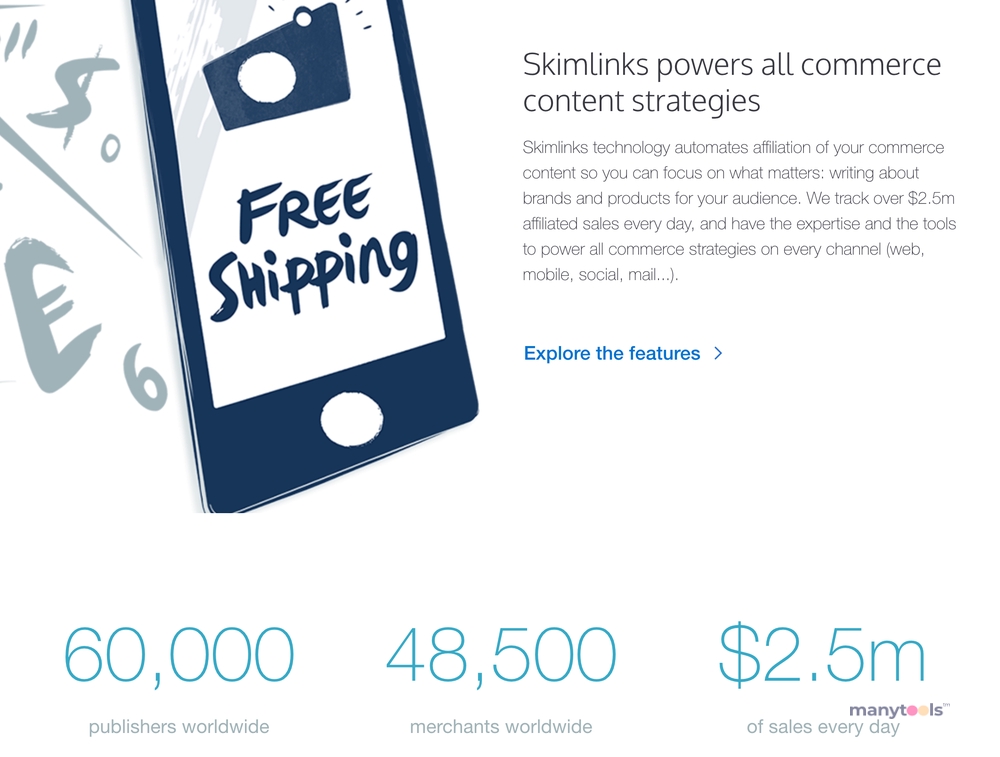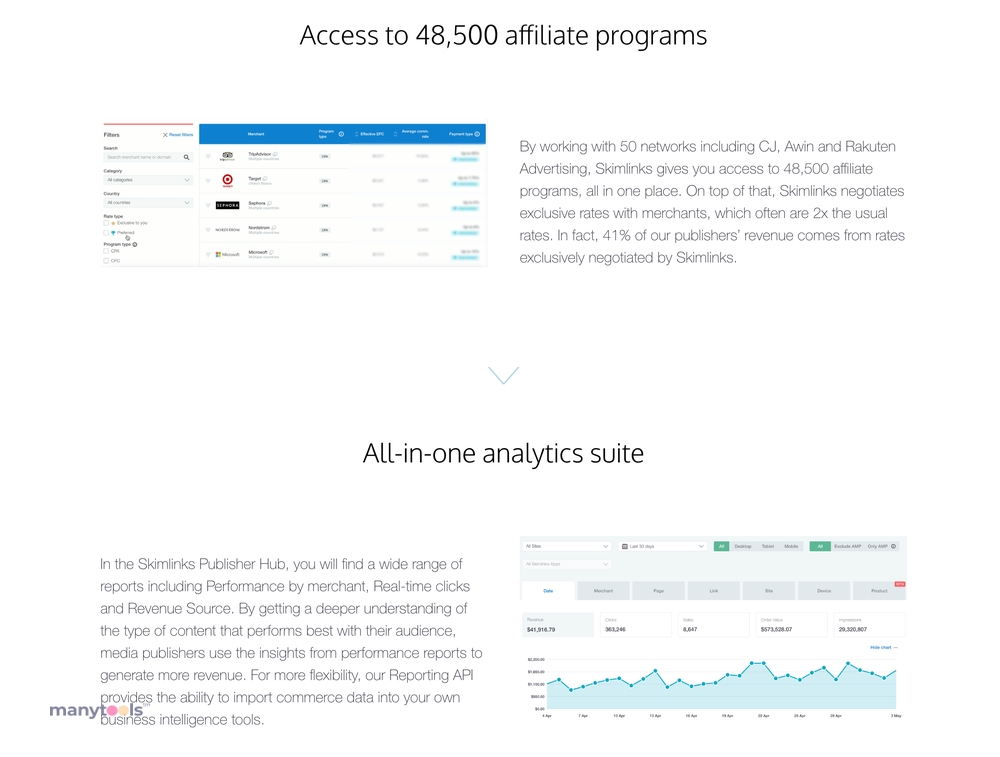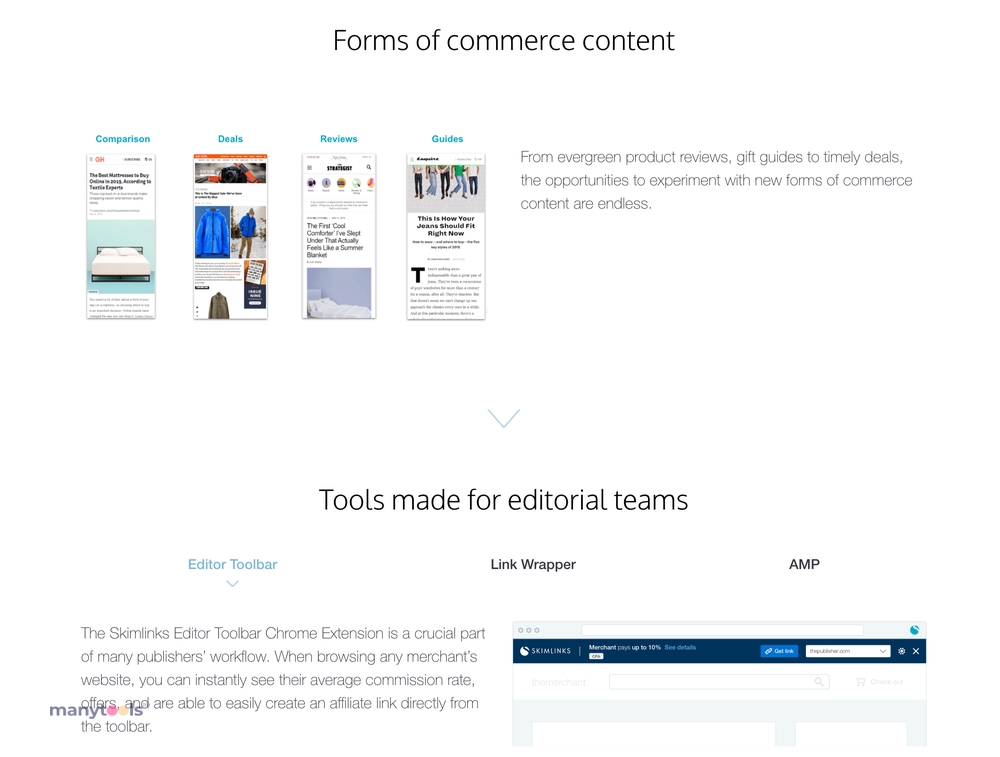 SkimLinks: Your One-Stop Solution for Affiliate Marketing
Meet Skimlinks, one of the most proficient affiliate marketing solutions in the industry today. In the ever-evolving world of digital marketing, Skimlinks is a game-changer. Let's dive into what makes this tool stand out.
Streamlining Affiliate Marketing
Skimlinks works by automatically monetizing product links in commerce-related content. This innovative method opens up a new revenue stream from your existing content. It's not only time-efficient but also technically savvy.
Revolutionizing Commerce Content Monetization
The platform is widely recognized as the leading commerce content monetization tool. This is largely due to its advanced technology that makes monetizing links a breeze. It's like having a personal assistant that takes care of all the intricate details of affiliate marketing.
Unlocking Revenue Opportunities
With Skimlinks, you're not just monetizing content, you're opening up a fresh channel for revenue. The technology behind Skimlinks allows you to earn from your content in a way that's seamless and simple. It's like discovering a hidden treasure in your existing content.
A Trusted Leader in the Industry
Skimlinks has rightfully earned its reputation as an industry leader. The platform is trusted by countless digital professionals, including developers, designers, SEO gurus, webmasters, affiliate marketers, growth hackers, data analysts, and content creators.
Innovative and User-Friendly
Skimlinks is not just about advanced technology, it's also about user-friendly design. The platform is designed to be easy to navigate, making it accessible to both beginners and seasoned professionals. It's like having a high-tech tool that's surprisingly easy to use.
Your Partner in Growth
With Skimlinks, you're not just getting a tool, you're gaining a partner in growth. The platform is designed to help you grow your revenue and reach your full potential. It's not just about monetizing links, it's about empowering you to achieve your goals.
In a nutshell, Skimlinks is more than just an affiliate marketing tool. It's a comprehensive solution that's designed to make your life easier and your business more profitable. If you're looking to maximize your revenue from content, Skimlinks is definitely worth considering.
Other Tools Like
SkimLinks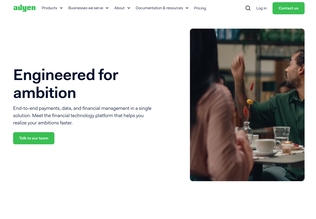 Adyen
adyen.com
Paid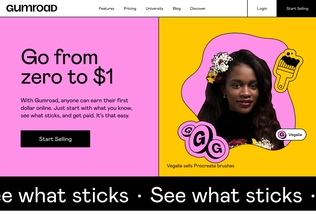 Gumroad
gumroad.com
Paid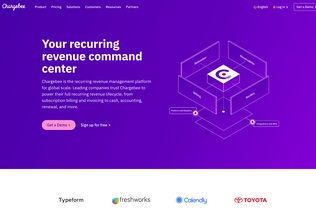 Chargebee
chargebee.com
Trial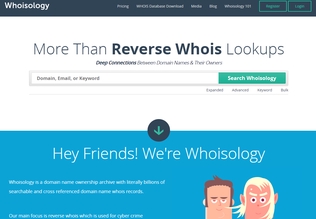 Whoisology
whoisology.com
Trial
Comments