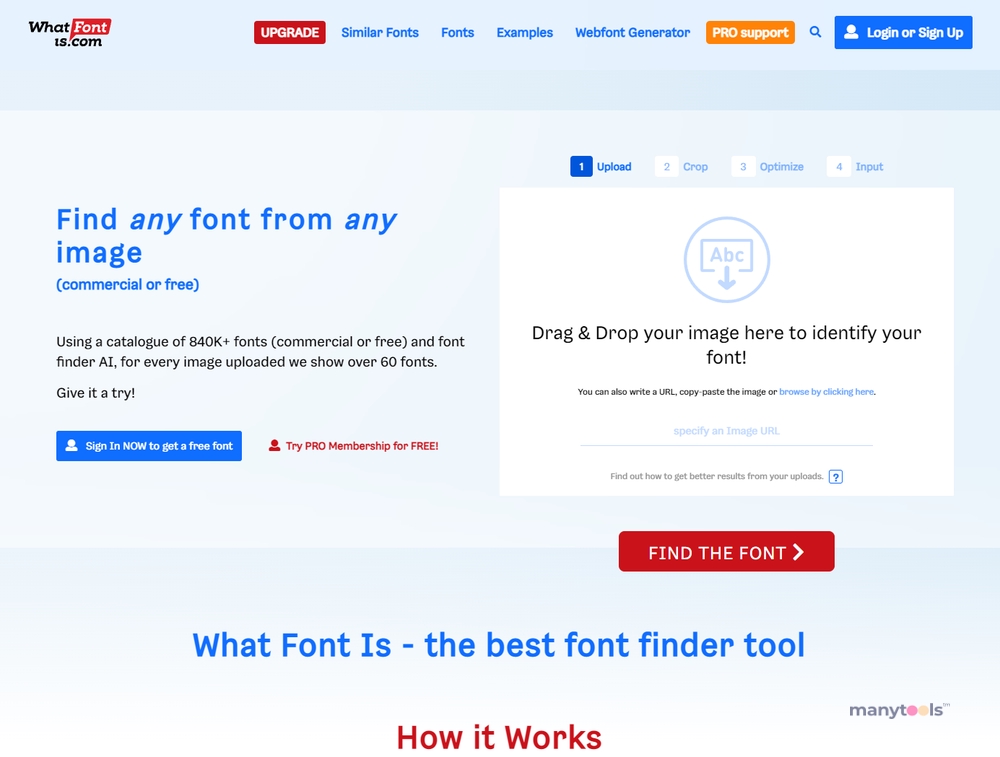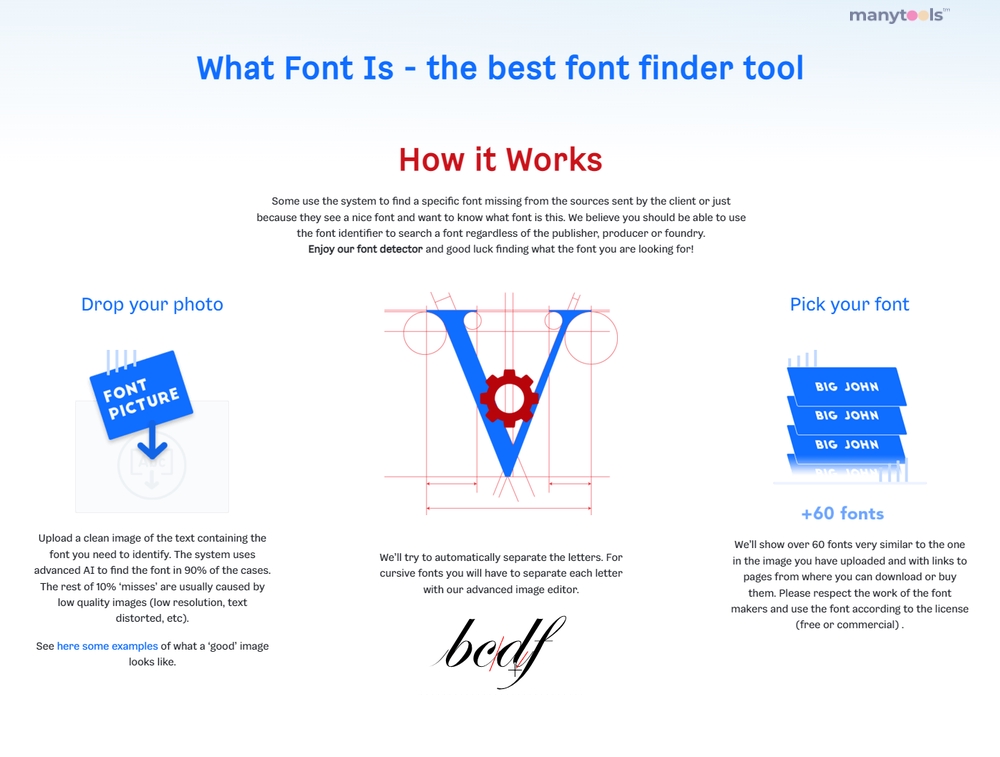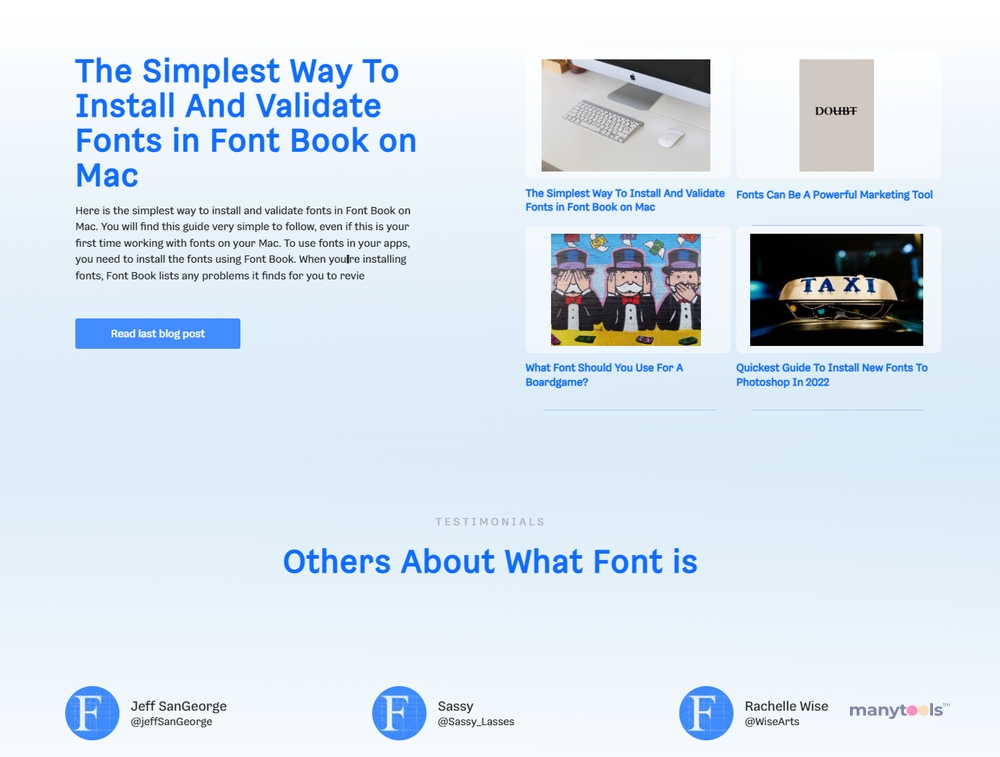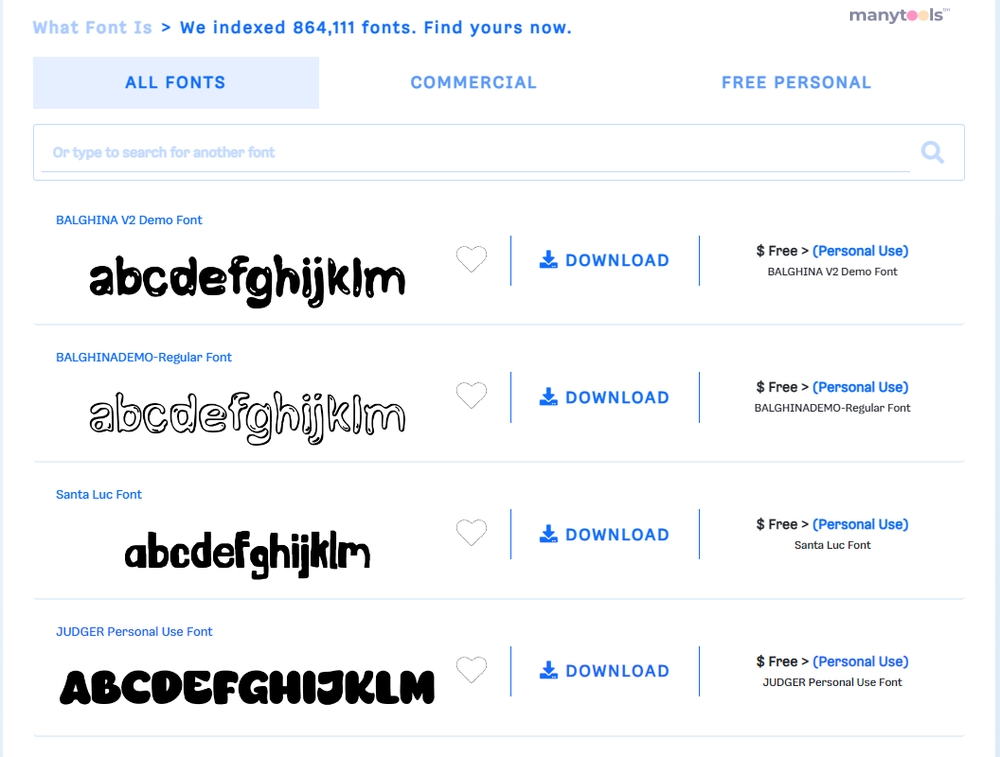 Discovering the Perfect Font
Have you ever come across a typeface in an image that you absolutely loved but had no clue what it was called? Enter WhatFontIs, an innovative tool that identifies the font from any image. With over 900,000 fonts indexed, both free and commercial, this tool is a designer's dream come true.
The Mystery of Fonts Unraveled
WhatFontIs works as a font finder, allowing you to identify fonts from any image. Simply upload the image, and let the tool do the magic. It takes the guesswork out of identifying fonts, saving you time and effort. No more scrolling through endless typefaces trying to find a match. Now, you can discover the exact font you need in just a few clicks.
Unlocking the Power of WhatFontIs
The beauty of WhatFontIs lies in its simplicity. The user-friendly interface makes it a breeze to upload images and identify fonts. The tool is designed to be intuitive and easy to navigate, ensuring a seamless user experience. Plus, with a vast index of fonts at your disposal, you're sure to find the perfect match for every project.
The Ideal Tool for Creatives
Designers, webmasters, content creators, and digital professionals, this tool is for you. Whether you're working on a web design project, creating marketing materials, or just looking for the perfect font for your blog post, WhatFontIs has got you covered. No more settling for 'close enough' - get the exact font you need, every time.
A Treasure Trove of Fonts
What sets WhatFontIs apart is its extensive font index. With over 900,000 fonts to choose from, you're spoilt for choice. Whether you're looking for a free or commercial font, you'll find it here. It's like having a personal font library at your fingertips, ready to be explored.
Keeping You Ahead of the Curve
In the fast-paced digital world, having the right tools at your disposal can make all the difference. WhatFontIs not only simplifies the process of identifying fonts but also gives you a competitive edge. Stay ahead of the curve, deliver high-quality work, and impress your clients with your font savvy.
The Verdict
In a nutshell, WhatFontIs is an invaluable tool for anyone working in the digital space. Easy to use, effective, and packed with features, it's the ultimate resource for identifying fonts. Say goodbye to font frustration and hello to a world of typographic possibilities with WhatFontIs.
WhatFontIs is more than just a font finder - it's a game-changer for digital professionals. Ready to discover the world of fonts? Visit https://www.whatfontis.com/ and let your font journey begin.
Other Tools Like
WhatFontIs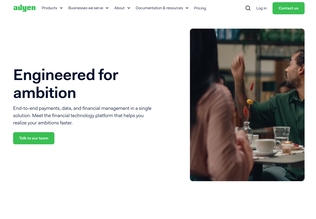 Adyen
adyen.com
Paid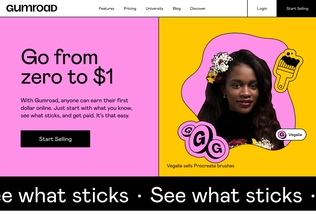 Gumroad
gumroad.com
Paid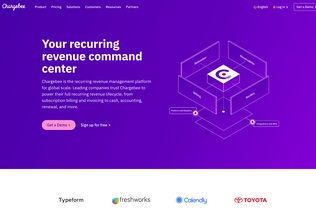 Chargebee
chargebee.com
Trial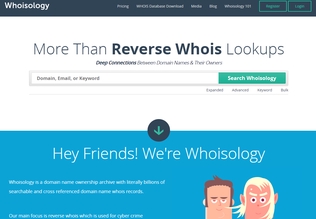 Whoisology
whoisology.com
Trial
Comments