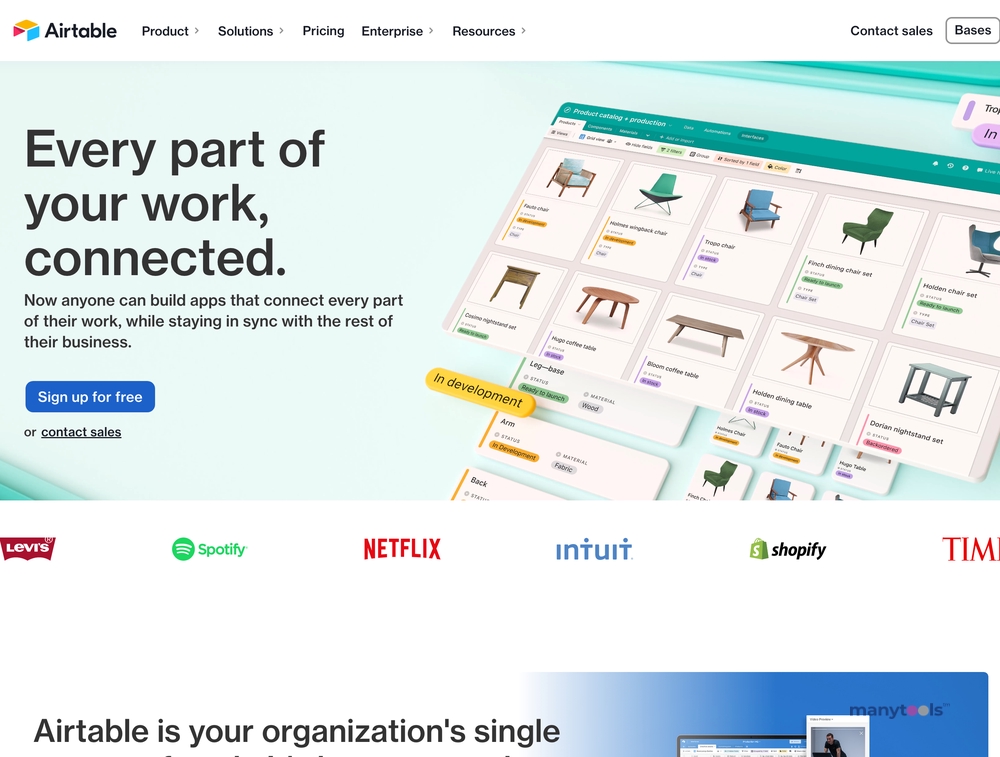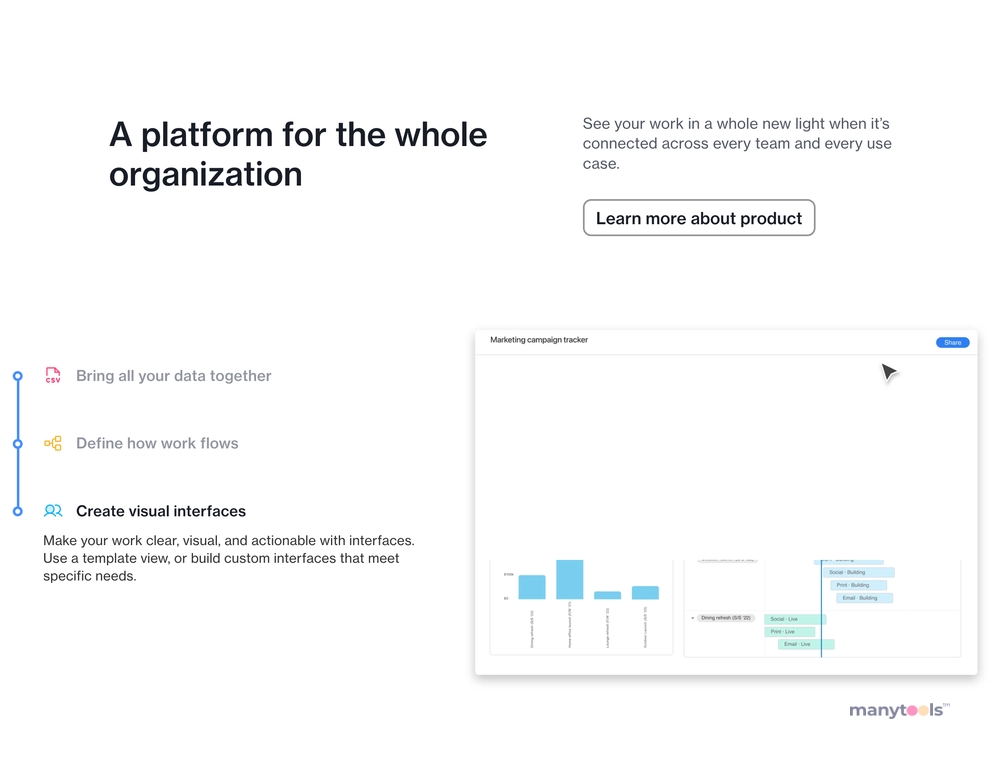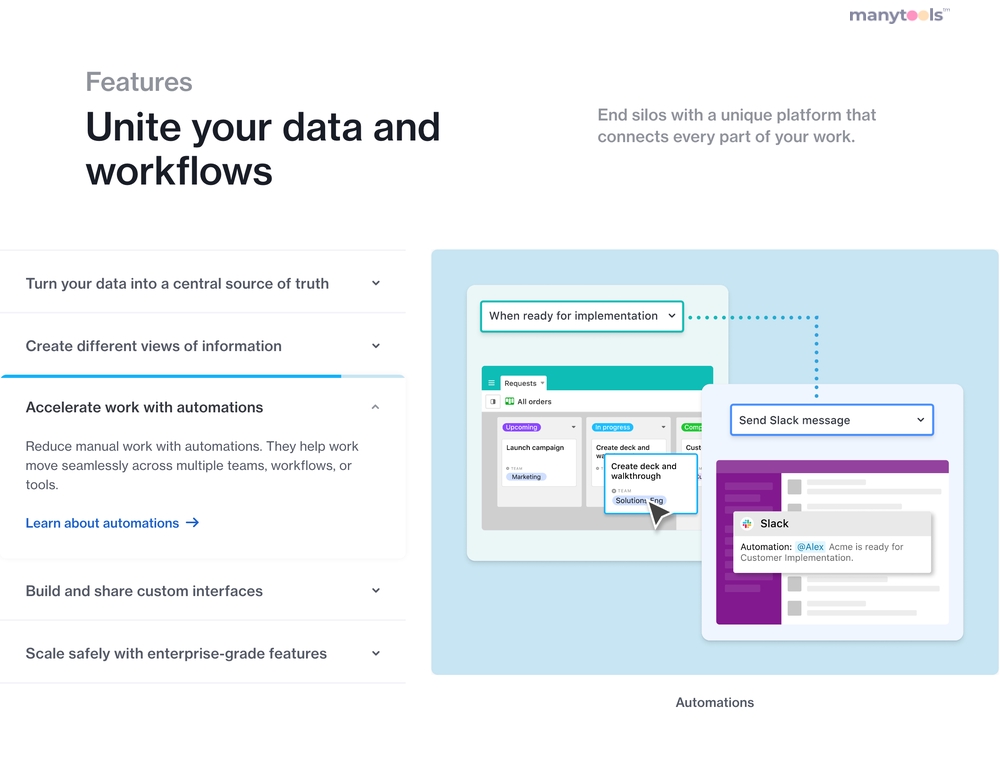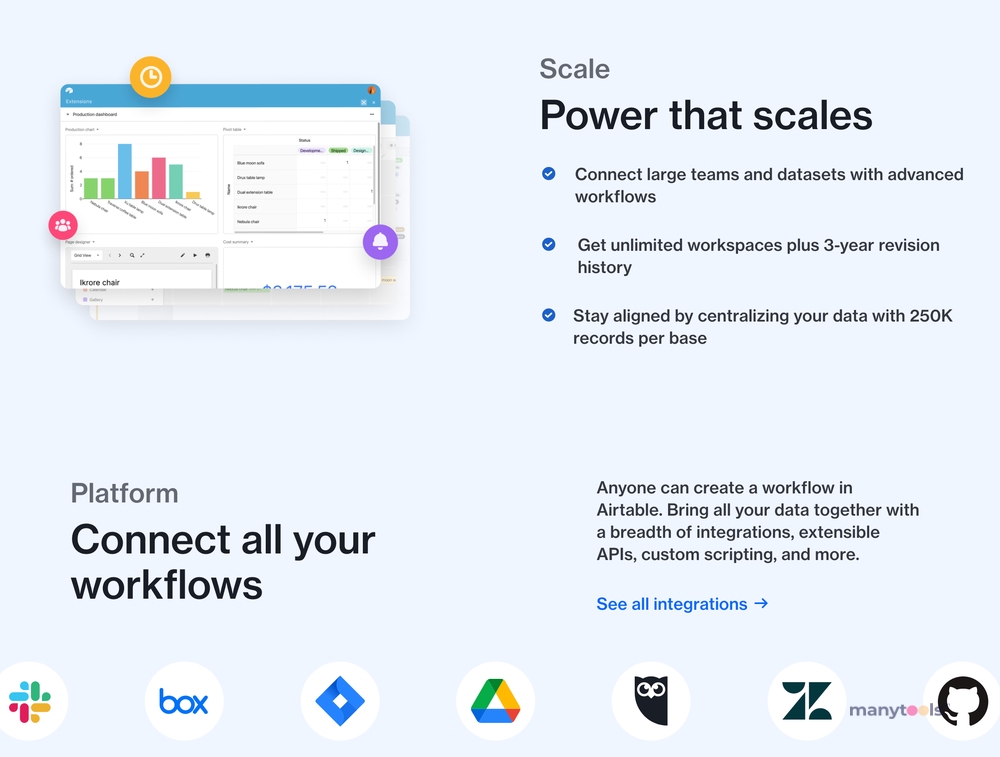 Introducing AirTable: The Future of App Development
AirTable is your guiding light in the dynamic, ever-evolving world of app development. It's a low-code platform that has been designed to help you build next-generation apps with ease and efficiency.
A Platform That Breaks the Mold
AirTable is here to revolutionize the way you view app development. This tool goes past the conventions of rigid, traditional software to offer a more flexible approach. It's all about operationalizing your critical data and reimagining workflows through the power of AI.
A Faster Way to Create Apps
Imagine having a tool that accelerates your app-building process. AirTable is exactly that. It has been designed to make the process faster, smoother, and more streamlined. It's all about helping you achieve your goals in the quickest way possible.
Low-Code, High Efficiency
The beauty of AirTable lies in its simplicity. It's a low-code platform, which means you don't need to be an expert coder to make the most of it. It's designed to be user-friendly, ensuring a smooth experience for both beginners and seasoned developers alike.
Harness the Power of AI
AirTable integrates AI into its platform to deliver a more efficient experience. From automating tedious tasks to providing smarter insights, the AI capabilities of AirTable are designed to amplify your productivity and enhance the quality of your work.
Data Management Made Simple
AirTable isn't just about building apps - it's also a fantastic tool for managing your data. It allows you to operationalize your critical data, making it easier to organize, access, and make sense of the information you have.
A Tool for the Modern Digital Professional
Whether you're a developer, a designer, an SEO guru, or a content creator, AirTable has something for you. It's a versatile tool that can be tailored to meet the specific needs of a wide range of digital professionals.
A Step into the Future
All in all, AirTable is more than just a tool - it's a step into the future of app development. It combines low-code functionality, AI capabilities, and efficient data management to provide a platform that's truly ahead of its time. So why wait? Embrace the future with AirTable today.
Airtable review: A smart tool for your business
14 Dec 2022
My experience with Airtable was incredibly satisfying, from the precise import process to handling the programming of platform scripts and sophisticated functionalities. This cloud-based project management software provides teams with a sleek and adaptable interface, supported by all the essential tools for fostering collaboration and efficiency. Airtable offers a no-cost, unlimited plan for teams who wish to try out the platform, as well as three other plan options (Plus, Pro, and Enterprise). Although its pricing is moderate compared to its competitors, I discovered that Airtable's capabilities are on par with top-tier choices such as Wrike and Smartsheet.
Airtable Review
29 Mar 2023
Airtable infuses typical project management functions with a visual appeal akin to engaging graphic design platforms like Canva. It transforms project management into a genuinely collaborative and imaginative experience instead of a dull, routine procedure. In my view, Airtable is the ideal solution for handling marketing or graphic design endeavors. Who claims that project management cannot be enjoyable?
Airtable Review
20 Jan 2023
There is much to appreciate about Airtable, particularly its complimentary plan. However, it falls short of reaching the top tier in our project management evaluations due to its peculiar pricing structure and ambiguous privacy and security policies. Additionally, we find ourselves longing for more sophisticated features that are available in alternatives such as monday.com or Asana, though this may not be a dealbreaker for everyone. Despite these shortcomings, we still encourage you to give Airtable a try. The platform offers an excellent 14-day trial of its Pro plan, and the features provided in the free version are quite impressive. What are your thoughts on Airtable? Did we accurately assess its offerings, or did we miss the mark? Share your opinions in the comments section below and, as always, we appreciate your readership.
Other Tools Like
AirTable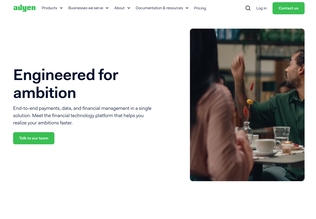 Adyen
adyen.com
Paid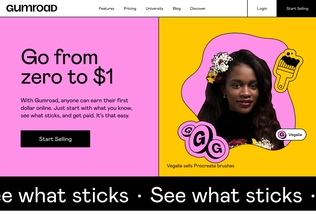 Gumroad
gumroad.com
Paid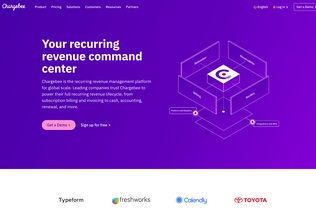 Chargebee
chargebee.com
Trial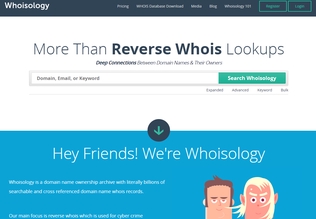 Whoisology
whoisology.com
Trial
Comments