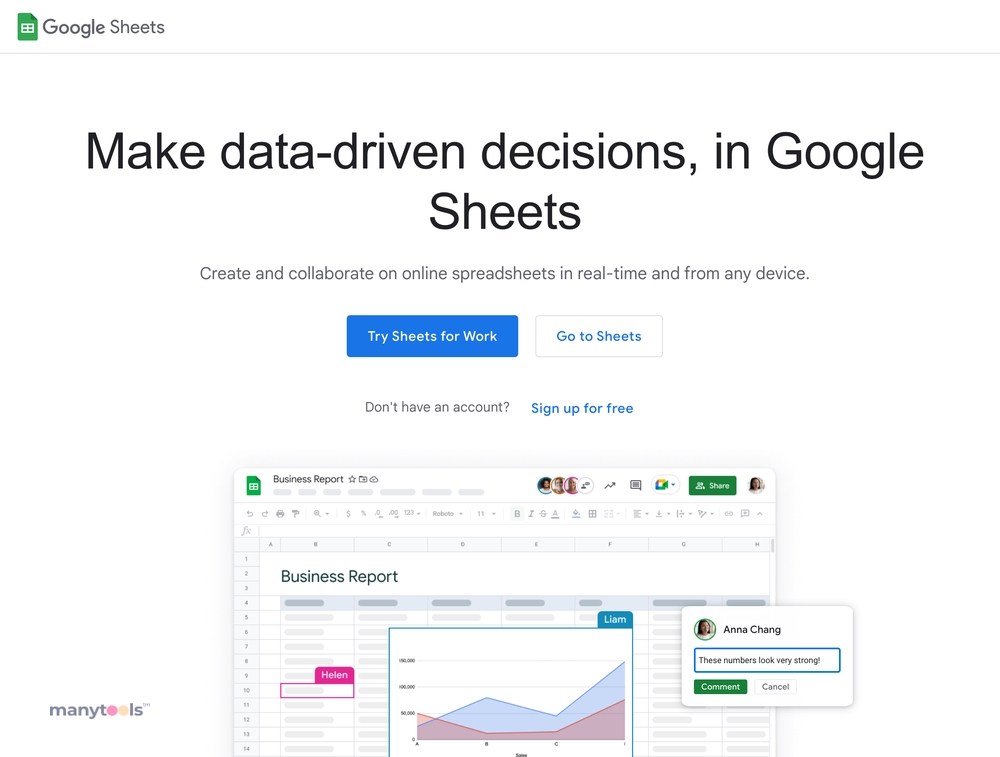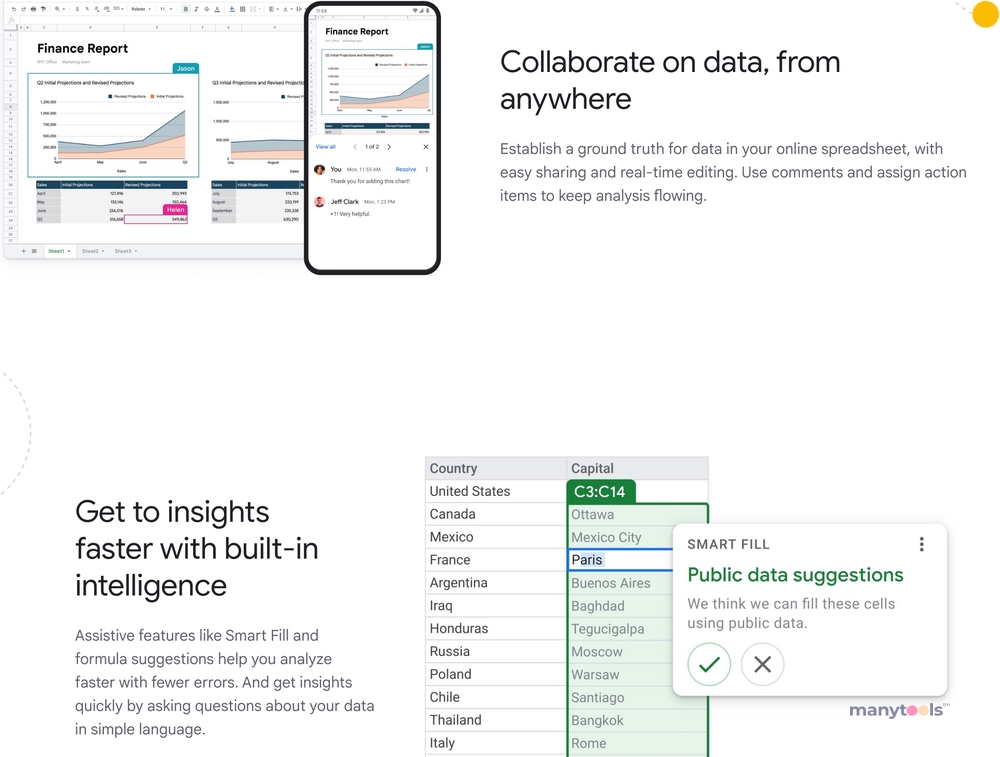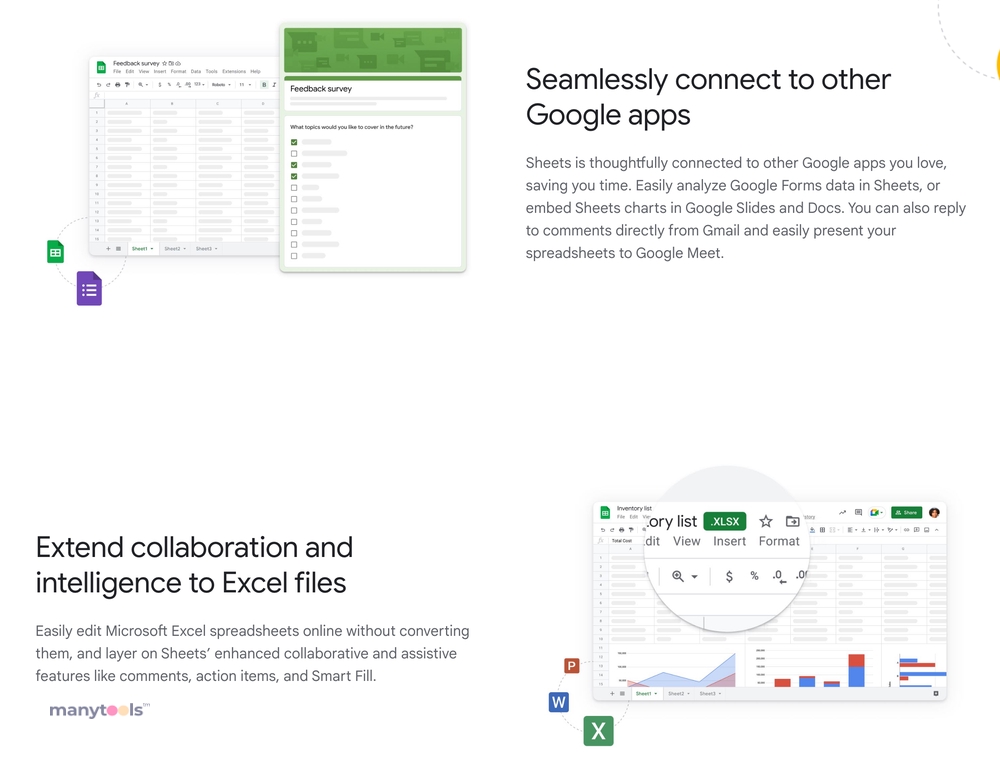 Google Sheets: Your Personalized Data Whisperer
Dive into the world of Google Sheets, the online spreadsheet editor that streamlines your data interpretation. An integral part of Google Workspace, this tool empowers you to create and edit spreadsheets on-the-go, from any device. With Google Sheets, you're never too far from your data.
Real-Time Collaboration, Anytime, Anywhere
Google Sheets fosters a collaborative environment by letting you share documents with your team. Its secure, real-time sharing feature encourages collective brainstorming and decision-making. Google Sheets is a perfect ally for professionals who want to harness the power of team synergy. No matter where you are, your team's input is just a few clicks away.
Insights Galore
What makes Google Sheets stand out is its ability to help you make data-driven decisions. This tool isn't just a spreadsheet editor; it's a data analyst that fits in your pocket. Whether you're a seasoned data scientist or a novice, Google Sheets simplifies data interpretation with its user-friendly interface.
Tailor-Made for Every Professional
Developers, designers, SEO gurus, affiliate marketers, growth hackers, webmasters, data analysts, and content creators alike will find Google Sheets to be an indispensable tool. It's not just about numbers and grids; it's about understanding trends, making informed decisions, and driving growth. Google Sheets is the Swiss Army Knife of data tools.
Unmatched Accessibility
With Google Sheets, you're not tied down to a single device or location. The online tool ensures you can access your data from any device, whether it's your smartphone, tablet, or laptop. This means you can keep working, even while you're on the move.
Intuitive and User-Friendly
Google Sheets is designed keeping simplicity in mind. Even if you're new to the tool, you'll find it incredibly easy to navigate. The intuitive interface ensures you spend less time figuring out how to use the tool and more time making sense of your data.
A Tool That Grows With You
As your data needs evolve, Google Sheets is right there with you. It's a dynamic tool that caters to both simple and complex data projects. Whether you're managing a small dataset or juggling multiple large-scale projects, Google Sheets can handle it all.
In the world of data interpretation, Google Sheets is a game-changer. It's a tool that brings data to life, facilitating better decision-making and enhancing productivity. With Google Sheets, you'll find that data isn't just numbers on a screen; it's a story waiting to be told.
Google Docs, Sheets, and Slides Review
17 May 2022
The complimentary applications provided by Google encompass nearly all functionalities found in the corresponding Google Workspace apps, which are now accessible to anyone with a Google account, with prices commencing at $6 per user monthly. A key distinction between the gratis and premium versions is the ease of generating document templates; the free version lacks this convenience, while the paid variant allows for effortless building and uploading of templates with a few mouse clicks.
Other Tools Like
Google Sheets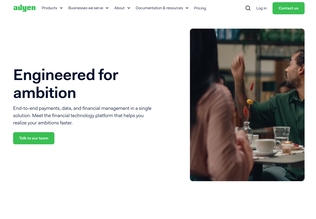 Adyen
adyen.com
Paid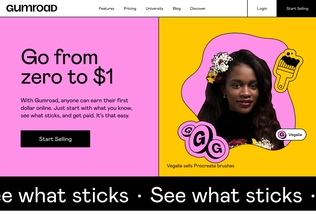 Gumroad
gumroad.com
Paid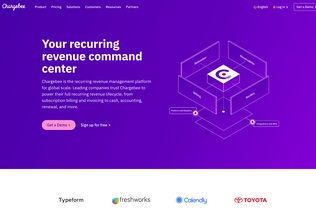 Chargebee
chargebee.com
Trial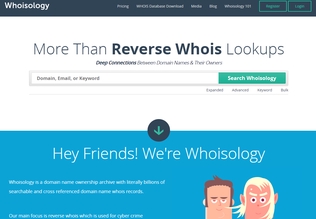 Whoisology
whoisology.com
Trial
Comments