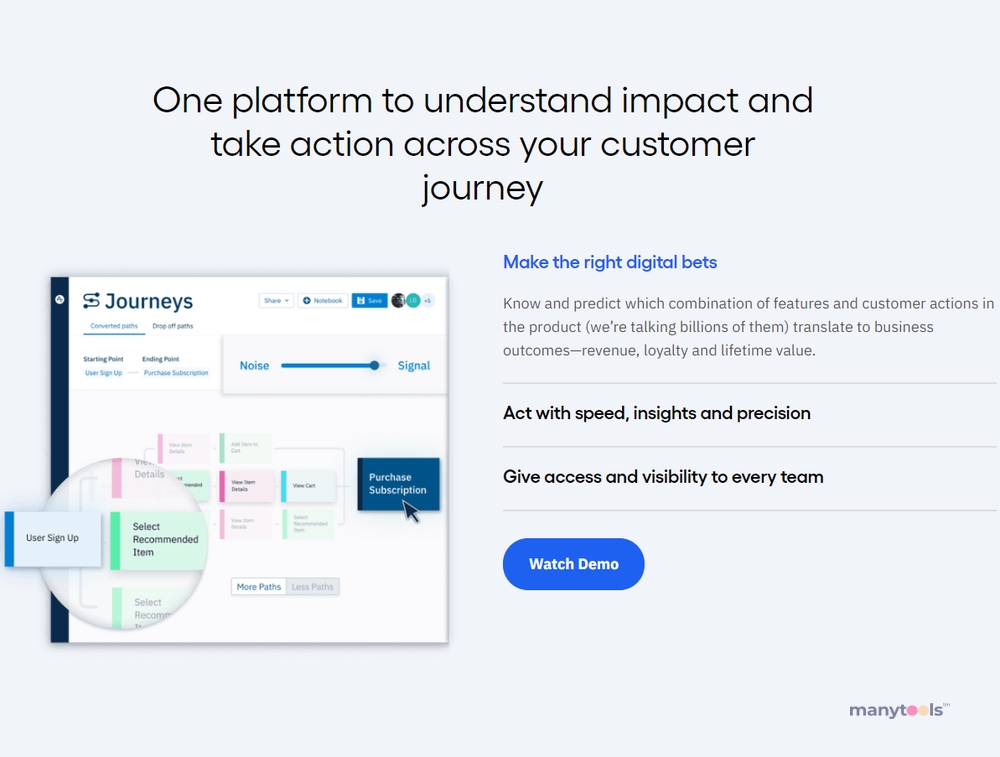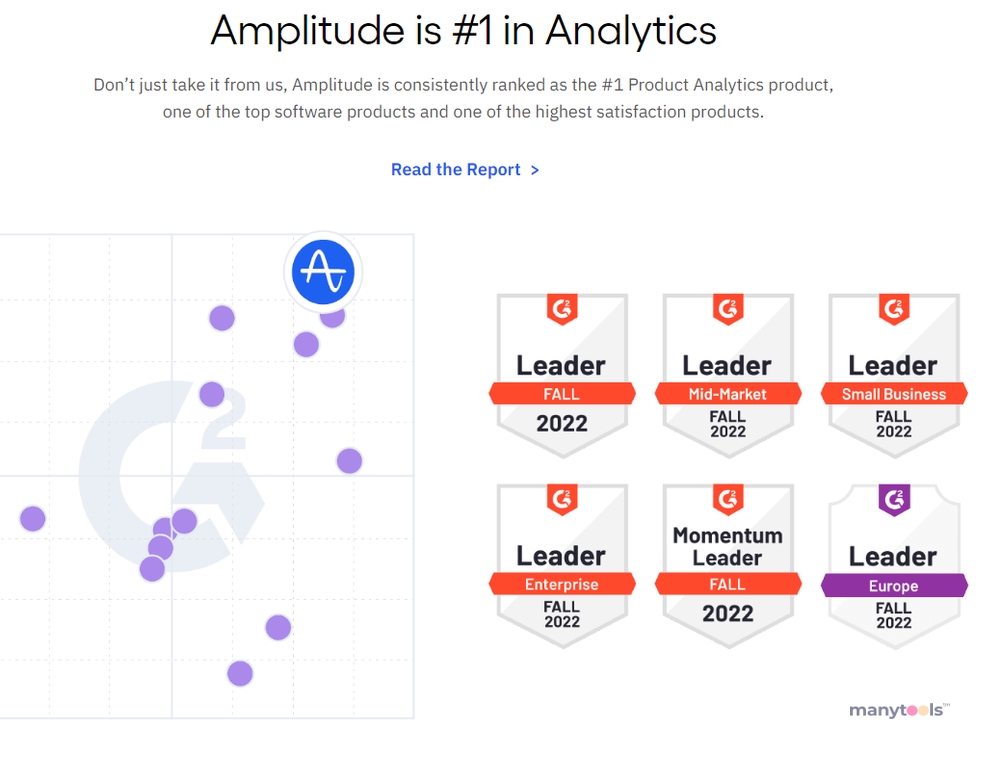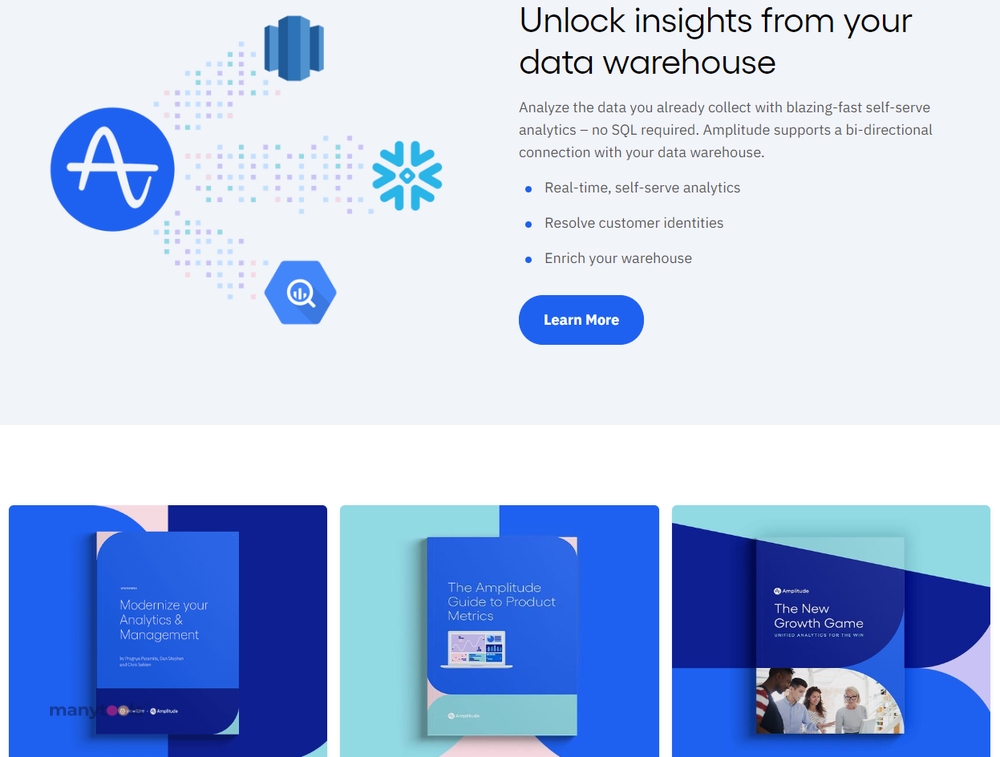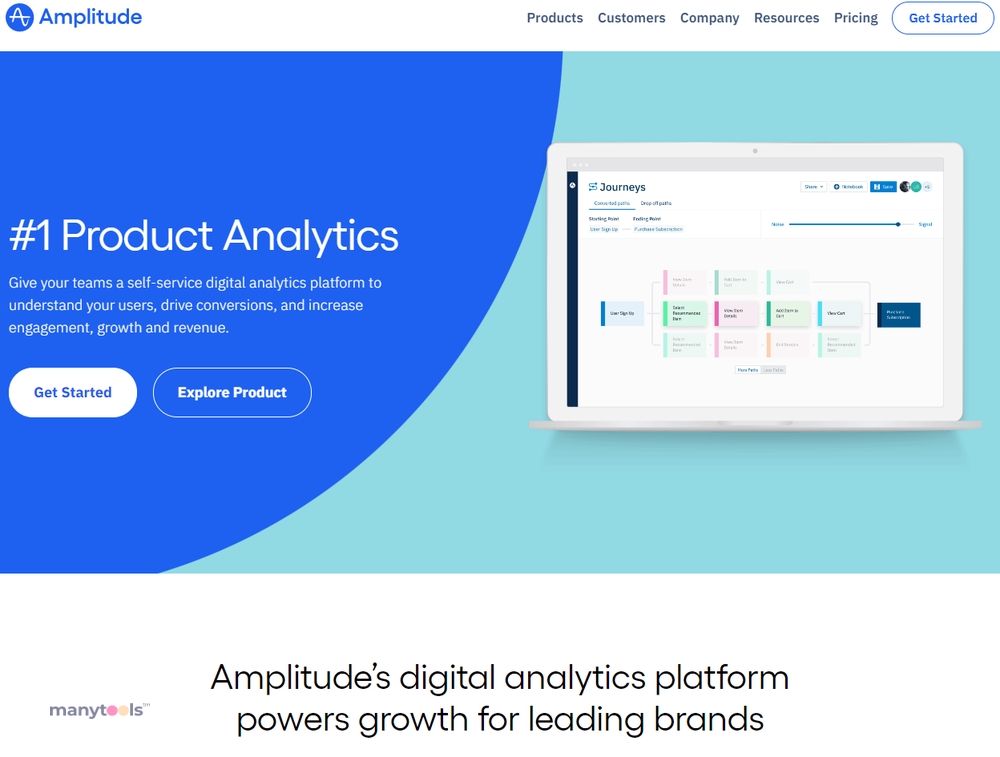 A Game-Changer in Product Analytics
Meet Amplitude, a sterling platform designed to revolutionize your approach towards product analytics and event tracking. This powerhouse tool takes your user data, churns it, and offers you meaningful insights to build better products. But how does it do all this? Let's dive in!
Understanding Amplitude
At the heart of Amplitude is its digital analytics platform. This is where the magic happens. It transforms raw user data into actionable insights, facilitating informed decision-making. The platform lets you understand your user behaviors, identify patterns, and predict trends, making it a valuable asset for any digital professional.
Event Tracking with Amplitude
When it comes to event tracking, Amplitude stands tall. It records every user interaction, from clicks to purchases, to provide a comprehensive view of user behavior on your platform. This data is invaluable for understanding your customers and tailoring your products to their needs.
Unlock the Power of Your Products
Amplitude doesn't just stop at analytics and tracking. It empowers you to fully unlock your product's potential. By providing you with the data you need to understand your customers, it enables you to design and develop products that truly resonate with them.
Your Secret Weapon
Amplitude is equipped with a suite of experimentation tools. These allow you to test different product variations, identify what works best, and implement it. This approach ensures your products are user-focused and maximizes their chances of success.
Revolutionizing SEO and Marketing
For SEO gurus, marketers, and webmasters, Amplitude is a blessing. Its in-depth analytics help pinpoint what's working and what's not, enabling you to optimize your strategies. This leads to increased organic traffic, better user engagement, and ultimately, higher conversions.
A Must-Have Tool
To wrap it up, Amplitude is more than just an analytics and event tracking platform. It's a comprehensive tool that empowers digital professionals to make data-driven decisions, optimize their strategies, and build user-focused products. It's an essential tool in today's data-driven world, providing the insights you need to stay ahead of the competition.
Amplitude Review: How to Build Customer-First Products
Amplitude empowers you to enhance conversion rates by providing valuable insights into user onboarding, free trials, and purchases. This powerful tool analyzes first-party behavioral data to drive targeted campaigns that yield high returns on investment. Moreover, Amplitude highlights the factors driving conversions, enabling you to pinpoint the specific behaviors that result in purchases. Utilize this data to refine your sales funnels for optimal performance.
Other Tools Like
Amplitude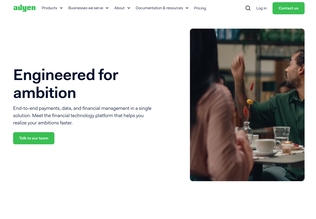 Adyen
adyen.com
Paid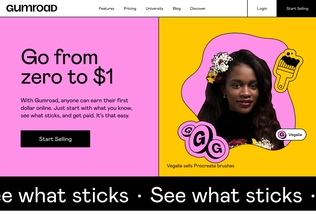 Gumroad
gumroad.com
Paid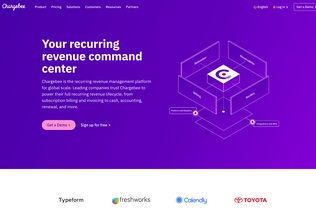 Chargebee
chargebee.com
Trial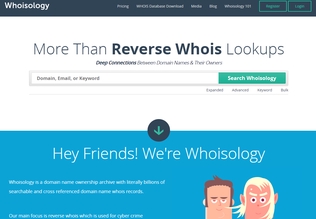 Whoisology
whoisology.com
Trial
Comments