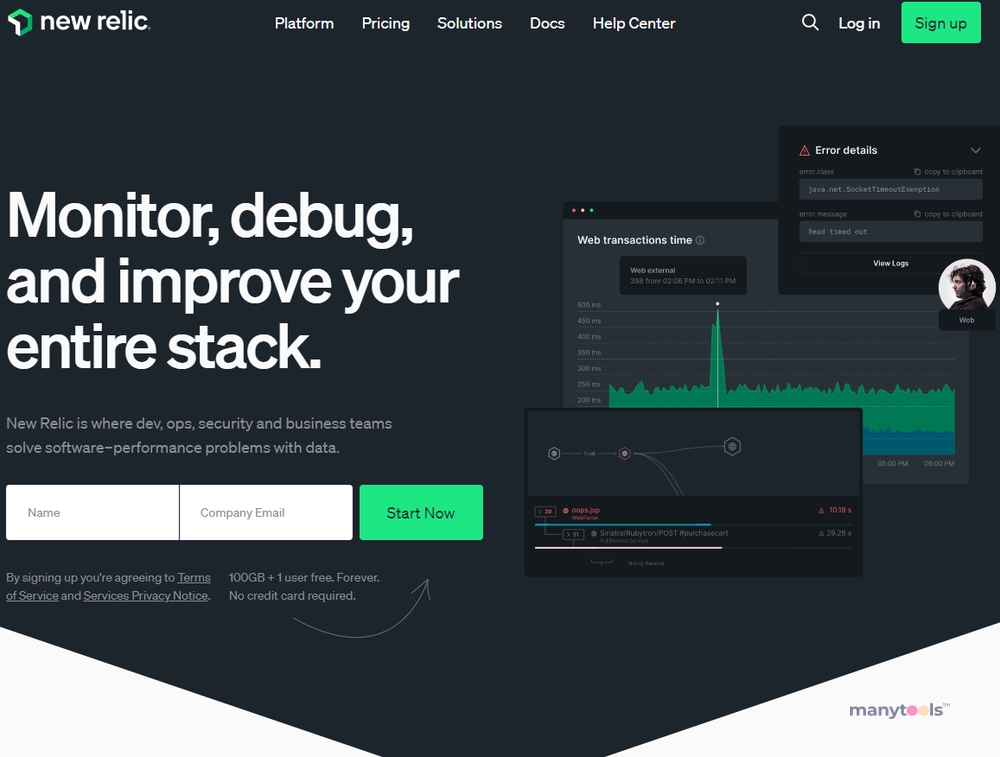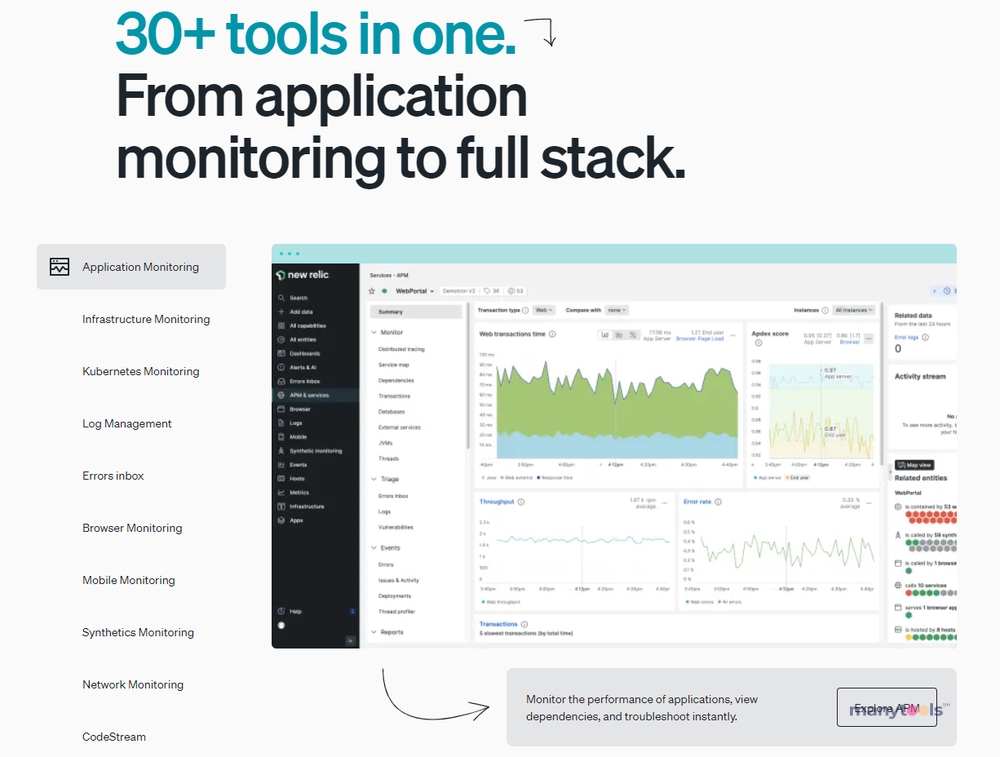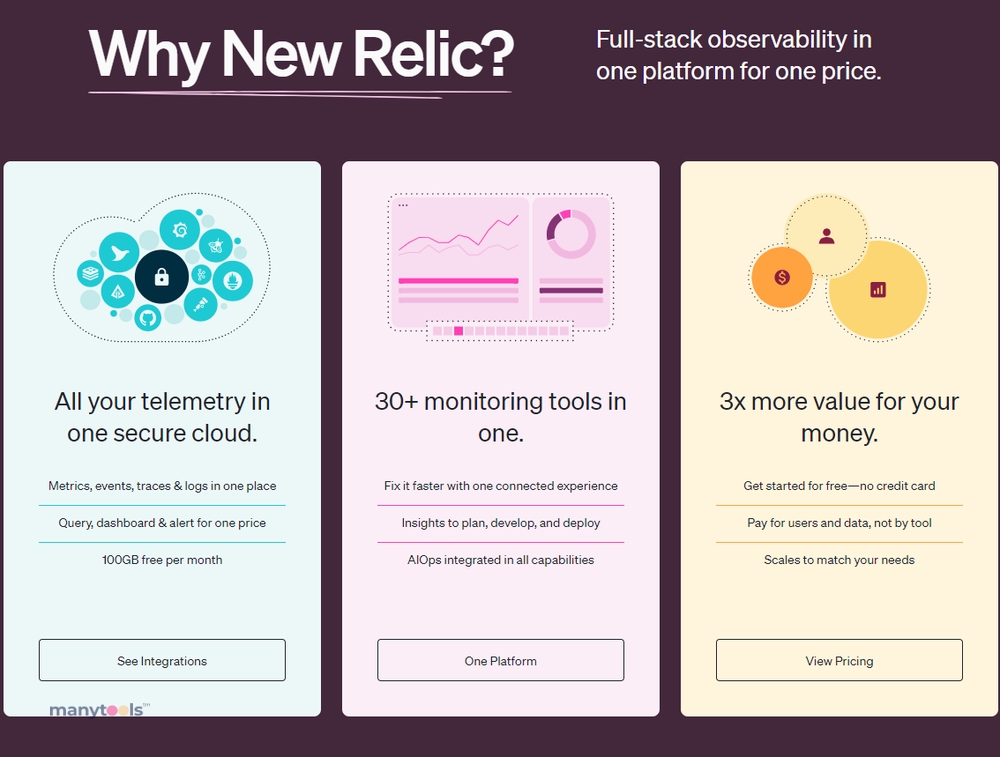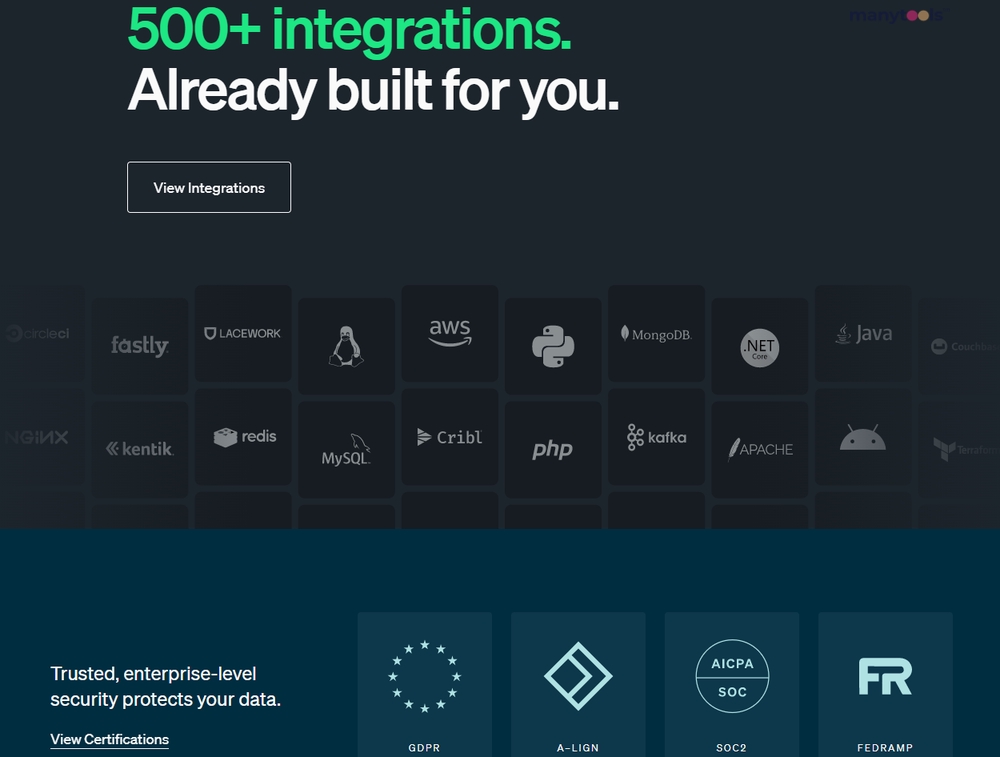 New Relic: The Ultimate Observability Platform
New Relic is a game-changer in the world of digital monitoring. Its all-in-one observability platform is designed for engineers who are on the lookout for a comprehensive tool to monitor, debug, and improve their entire stack. No credit card is required, you can sign up for free and dive right into this robust tool.
The Power of Observability
On the surface, New Relic may seem like just another monitoring tool. But it offers so much more. It provides an all-in-one observability platform that's not just about identifying problems, but about understanding their source, impact, and how to prevent them in the future. It's like having a magnifying glass that zooms in on your entire stack, allowing you to see every detail with utmost clarity.
Monitor with Precision
New Relic is like a digital Swiss Army Knife. It offers an array of services that help monitor and maintain your digital infrastructure with pinpoint precision. With New Relic, you can keep tabs on your application performance, infrastructure health, customer experience, and business success metrics, all from a single platform. It's like having a control center at your fingertips.
Debug Like a Pro
New Relic doesn't just point out what's wrong, it helps you understand why. With its advanced debugging features, you can delve deep into the root cause of issues, helping you understand their source and how to fix them. With New Relic, you're not just putting out fires, you're preventing them from starting.
Improving Your Stack
New Relic goes one step further by helping you improve your stack. By providing actionable insights, it enables you to make informed decisions about your digital infrastructure. Whether it's about scaling up, optimizing performance, or improving user experience, New Relic provides the data you need to make strategic decisions.
A Tool for All
New Relic is not just for engineers. It's a tool for everyone involved in managing a digital platform - developers, designers, SEO specialists, webmasters, affiliate marketers, growth hackers, data analysts, and content creators. It's a tool that brings everyone together, fostering collaboration and ensuring everyone is on the same page.
The New Relic Advantage
What sets New Relic apart is its simplicity and comprehensiveness. With its easy-to-use interface, even non-tech-savvy users can navigate through the platform with ease. And with its comprehensive feature set, it provides a one-stop solution for all your monitoring needs. So why juggle with multiple tools when you can have it all in one place?
With New Relic, you're not just getting a tool, you're getting a partner. A partner that's committed to helping you maintain a healthy, high-performing digital platform. It's the ultimate observability platform that will take your digital operations to new heights.
Other Tools Like
NewRelic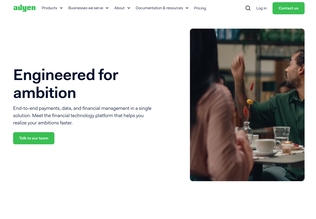 Adyen
adyen.com
Paid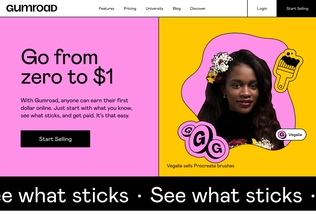 Gumroad
gumroad.com
Paid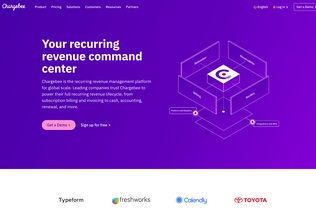 Chargebee
chargebee.com
Trial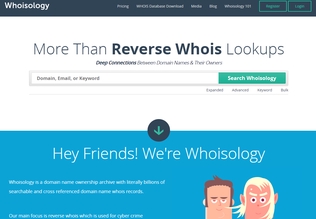 Whoisology
whoisology.com
Trial
Comments