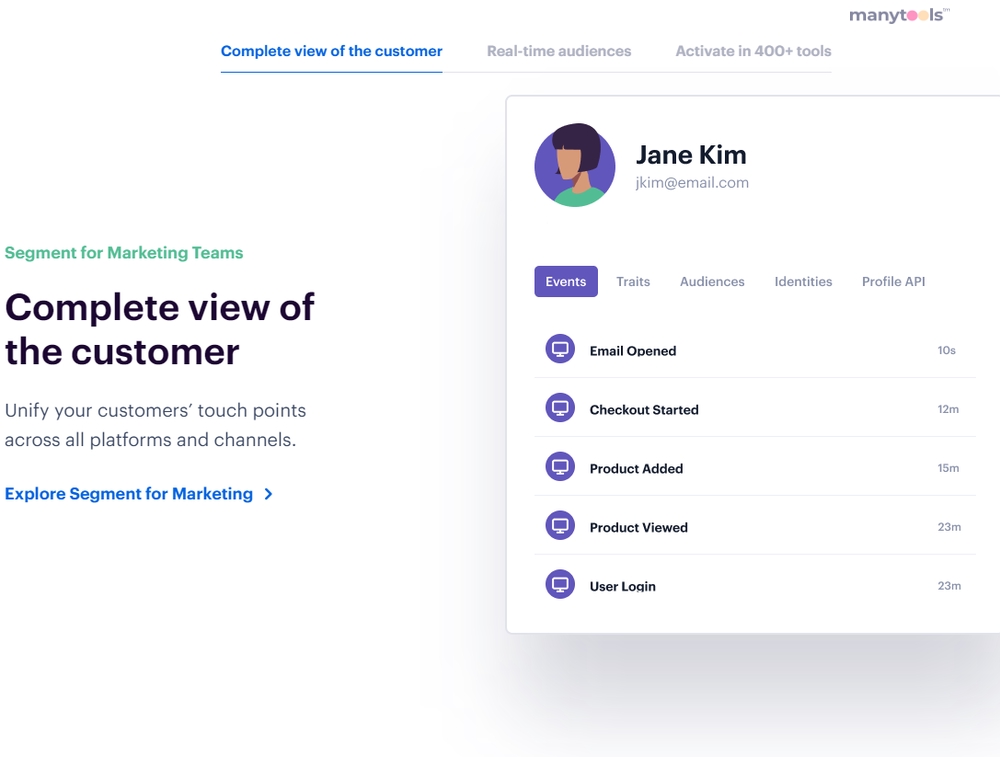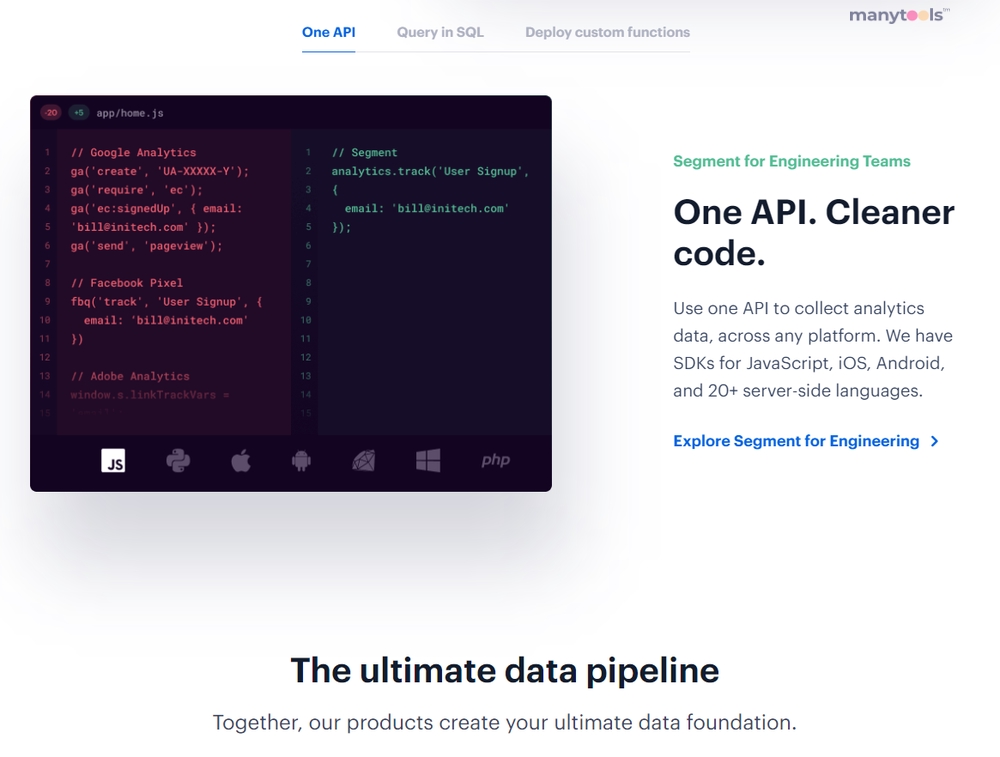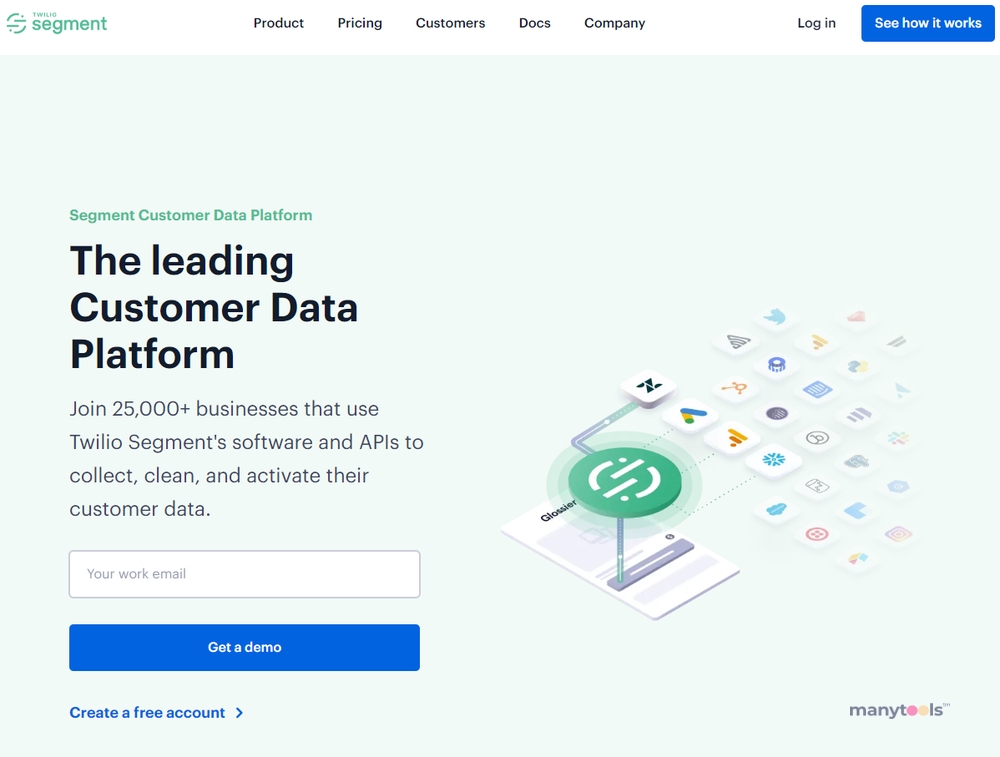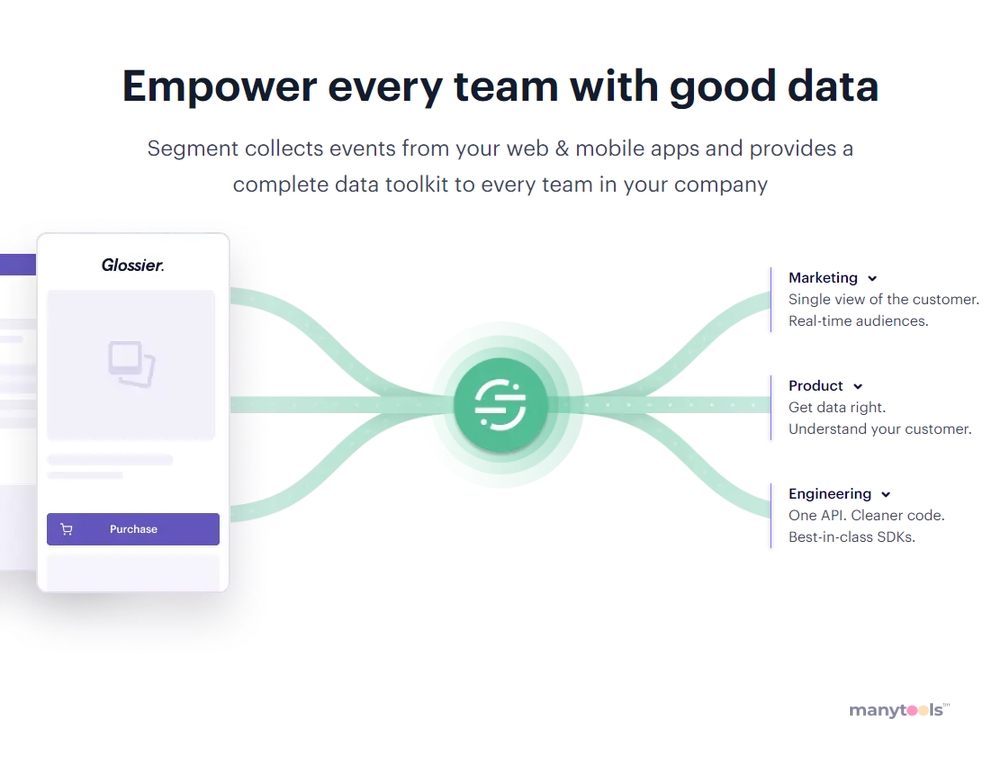 Introducing the Leading Light in Customer Data Platforms
Step into the future of customer data management with Twilio Segment, a platform that has set the benchmark for the industry in 2021. This tool is not just a market leader, but a game-changer, designed to empower you to harness and activate your customer data like never before.
Taking the Helm of Data Management
Twilio Segment revolutionizes how businesses collect and clean customer data. It offers an all-in-one solution that simplifies data collection, ensuring that you have accurate, clean data at your fingertips. By providing a unified view of a customer, it allows you to understand your customers better and make data-driven decisions.
Data Collection Made Easy
Gone are the days of struggling with scattered and unorganized data. With Twilio Segment, you can collect data from every customer touchpoint, whether it's from your website, mobile app, server, or even a cloud application. It's like having a personal assistant that never sleeps, continuously collecting and organizing data for you.
Clean Data for Reliable Insights
Data cleaning can be a daunting task. Twilio Segment takes the stress out of this process by automatically cleaning your data. It removes duplicates, fills in missing fields, and ensures the data you're looking at is reliable. This leaves you free to focus on analyzing the data and gaining valuable insights.
Activating your Customer Data
The beauty of Twilio Segment doesn't stop at data collection and cleaning. This tool also helps you activate your data. It means you can send your customer data to any tool you use without any hassle or complex coding. This feature enables you to make the most of your data and use it to drive your business forward.
The #1 Customer Data Platform
Twilio Segment has been ranked as the top Customer Data Platform for 2021 market share. It's not just a tool but a trusted partner for countless businesses. With its robust features and user-friendly interface, it has proven itself to be a worthy leader in this highly competitive market.
A Platform for Every Digital Professional
No matter what your role is, be it a developer, designer, SEO expert, webmaster, affiliate marketer, growth hacker, data analyst, or content creator, Twilio Segment is a tool that can revolutionize your work. It provides you with the power to harness customer data efficiently and effectively.
To sum it up, Twilio Segment isn't just another tool; it's a platform that transforms the way you manage and utilize customer data. It's time to step into the future of data management and see the difference for yourself!
Complete Review of Segment: Understanding Customer Data
Engineering teams are fond of tools like Segment, which offers an API (Application Programming Interface) that allows developers to access data programmatically. This enables them to filter, manipulate, aggregate, and analyze the data, assisting your company's management in learning from past experiences and making more informed decisions. Another advantage of Segment that your developers will appreciate is reduced code writing. With Segment, they can achieve the same results with just a few lines of code, typically requiring a dozen or more lines.
Other Tools Like
Segment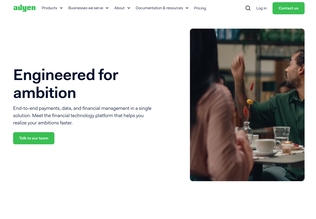 Adyen
adyen.com
Paid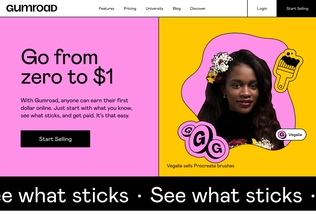 Gumroad
gumroad.com
Paid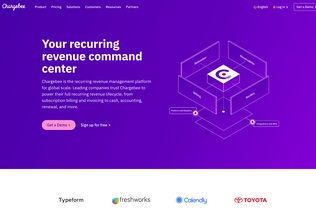 Chargebee
chargebee.com
Trial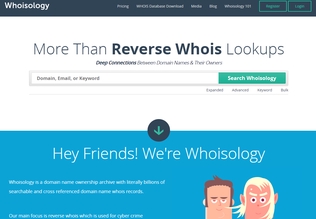 Whoisology
whoisology.com
Trial
Comments