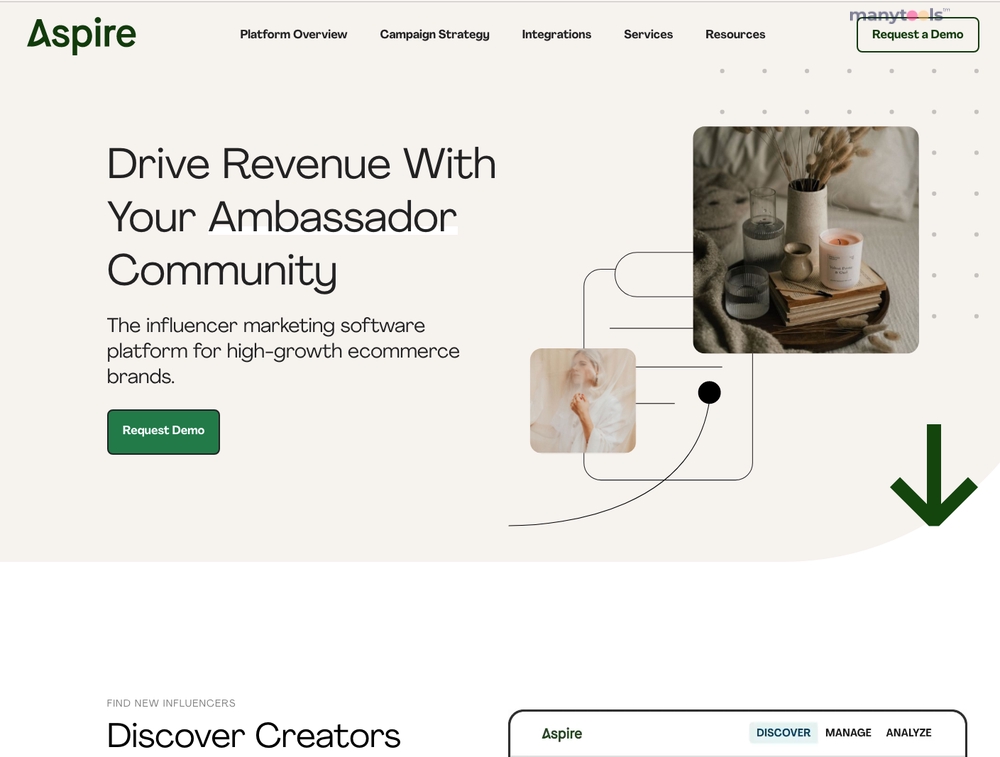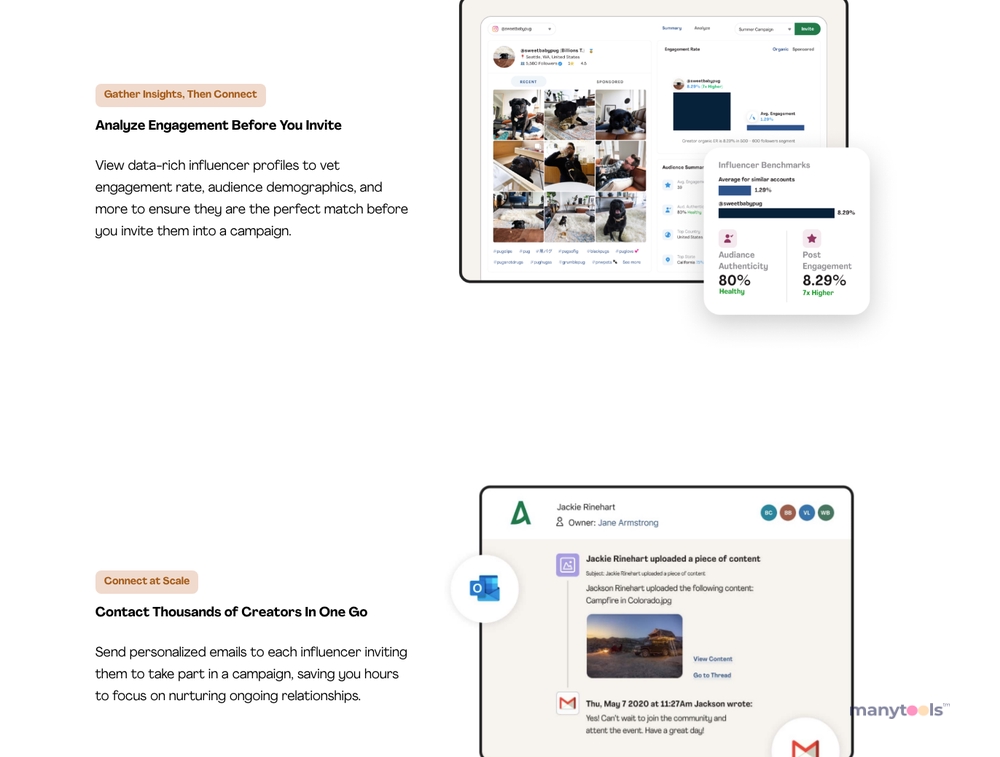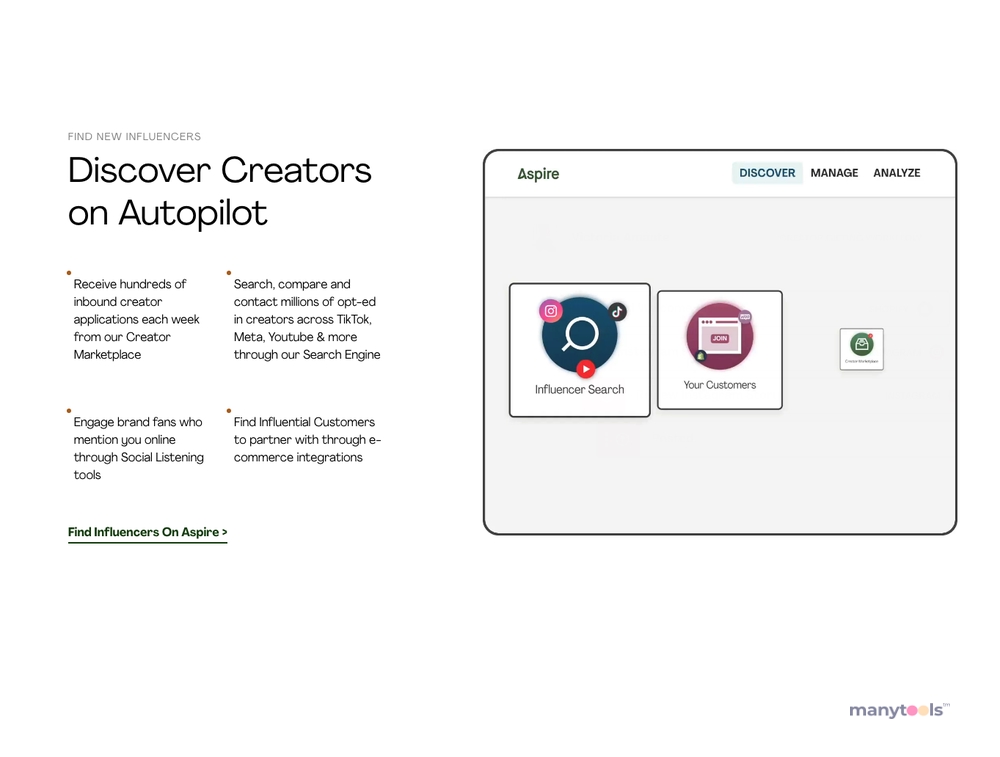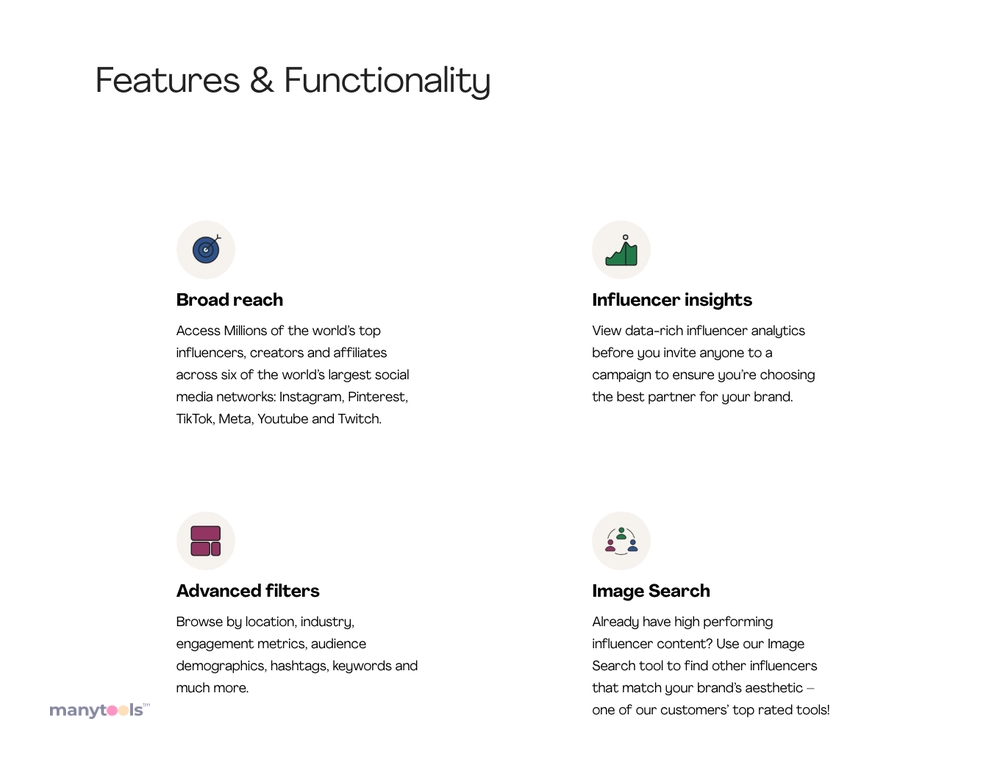 The Powerhouse of Influencer Marketing
AspireIQ is a marketing software platform designed specifically for e-commerce brands. It's a one-stop-shop for all things related to influencer marketing. Let's dive into the many benefits and features that this innovative tool brings to the table.
Building Lasting Relationships
AspireIQ focuses on creating robust relations between brands and influencers. It's not just about getting a one-time endorsement; it's about establishing connections that last. With this tool, you can create a network of influencers who are genuinely interested and invested in your brand.
Driving Return on Investment
In the world of marketing, ROI is king. AspireIQ is well aware of this and has designed its platform to help brands drive return on investment. It does this by helping them find influencers who can genuinely resonate with their target audience and convert followers into customers.
Tailored for E-commerce Brands
AspireIQ has been tailored specifically to meet the needs of e-commerce brands. This means that it understands the unique challenges and opportunities that come with running an e-commerce business and has features designed to help brands navigate this landscape.
Influencer Marketing for Social Commerce
Social media has changed the face of commerce, and AspireIQ is at the forefront of this revolution. It enables brands to tap into the power of social media influencers to reach new audiences and drive sales.
User-Friendly Platform
Despite being packed with features, AspireIQ is user-friendly and easy to navigate. This means that even if you're new to influencer marketing, you can get up and running with this tool in no time.
Join the Top Brands
Some of the world's top e-commerce brands are already using AspireIQ. By joining them, you can gain access to a network of influencers and other resources that can help take your brand to the next level.
Your Influencer Marketing Partner
In today's digital world, influencer marketing is more important than ever. AspireIQ is here to help e-commerce brands navigate this new landscape and harness the power of influencers for their benefit. It's more than just a tool; it's your partner in influencer marketing.
Other Tools Like
AspireIQ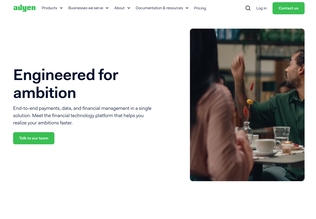 Adyen
adyen.com
Paid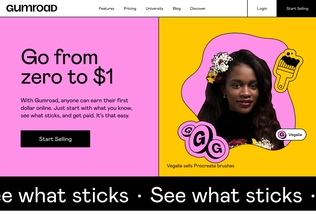 Gumroad
gumroad.com
Paid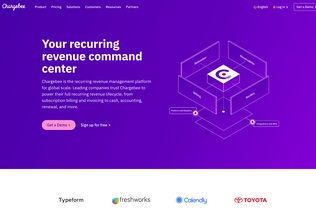 Chargebee
chargebee.com
Trial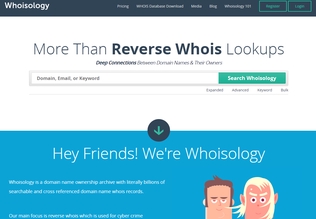 Whoisology
whoisology.com
Trial
Comments