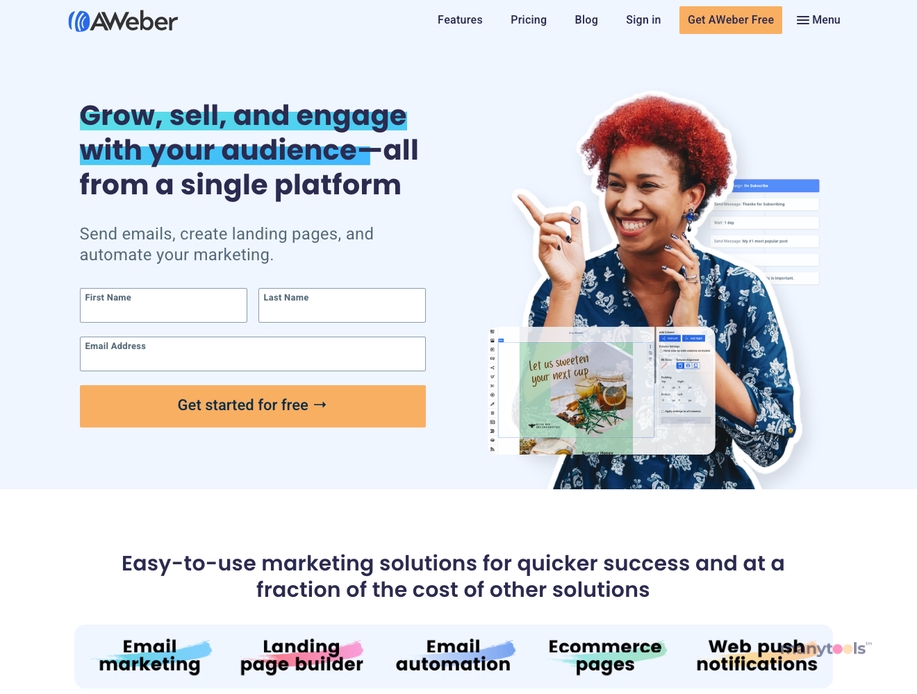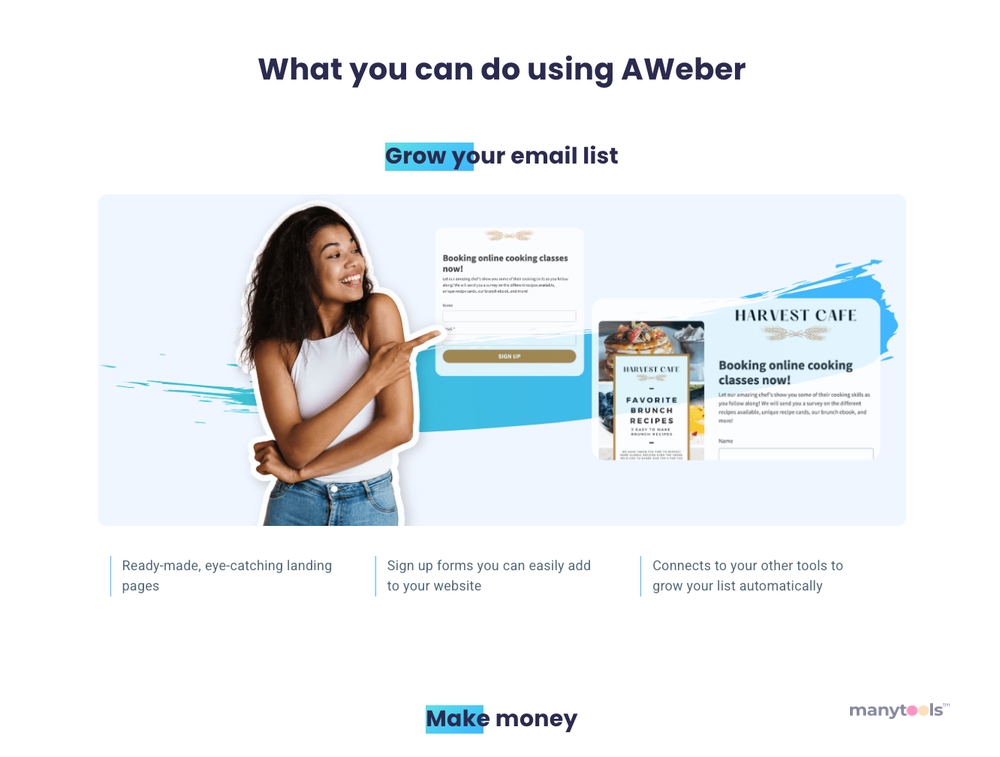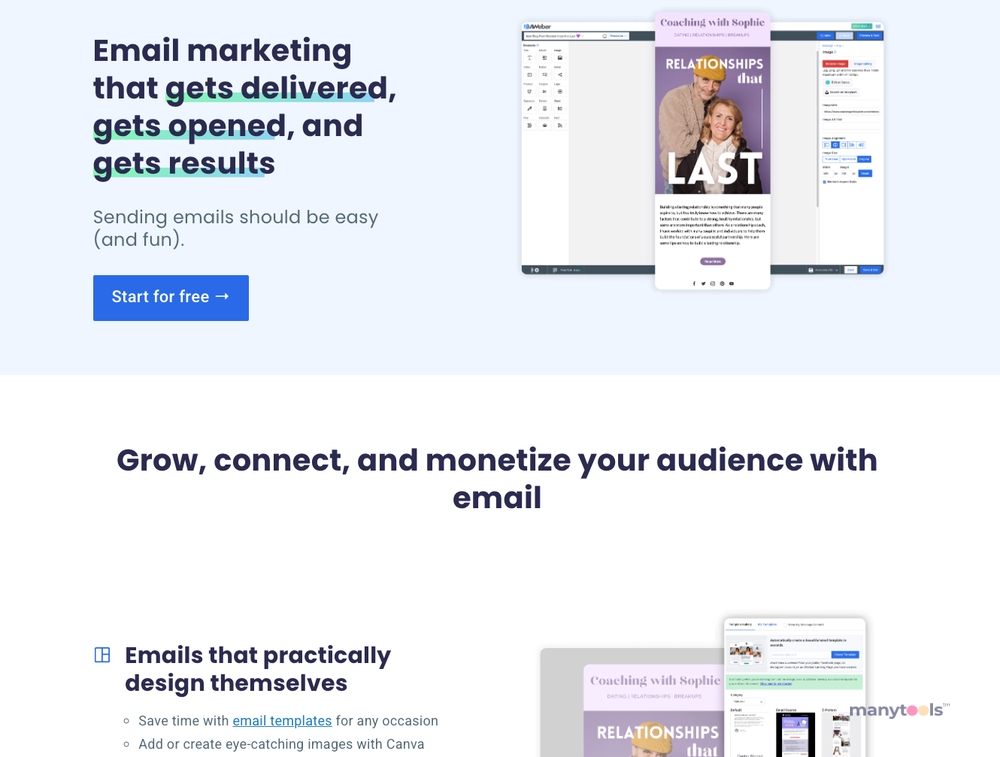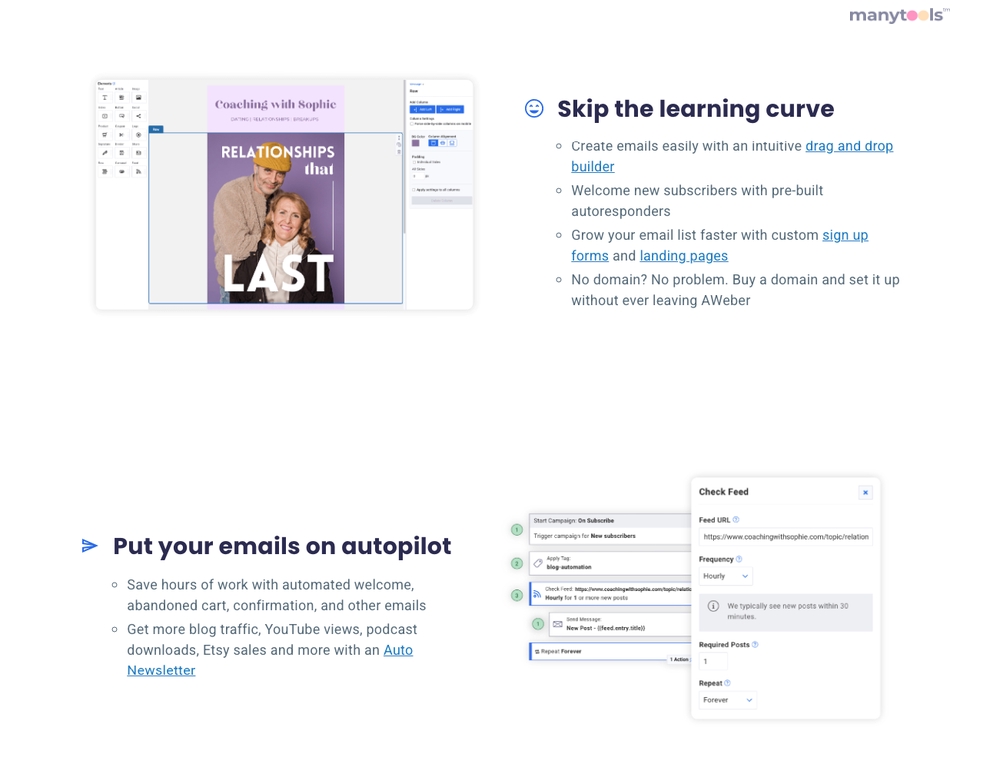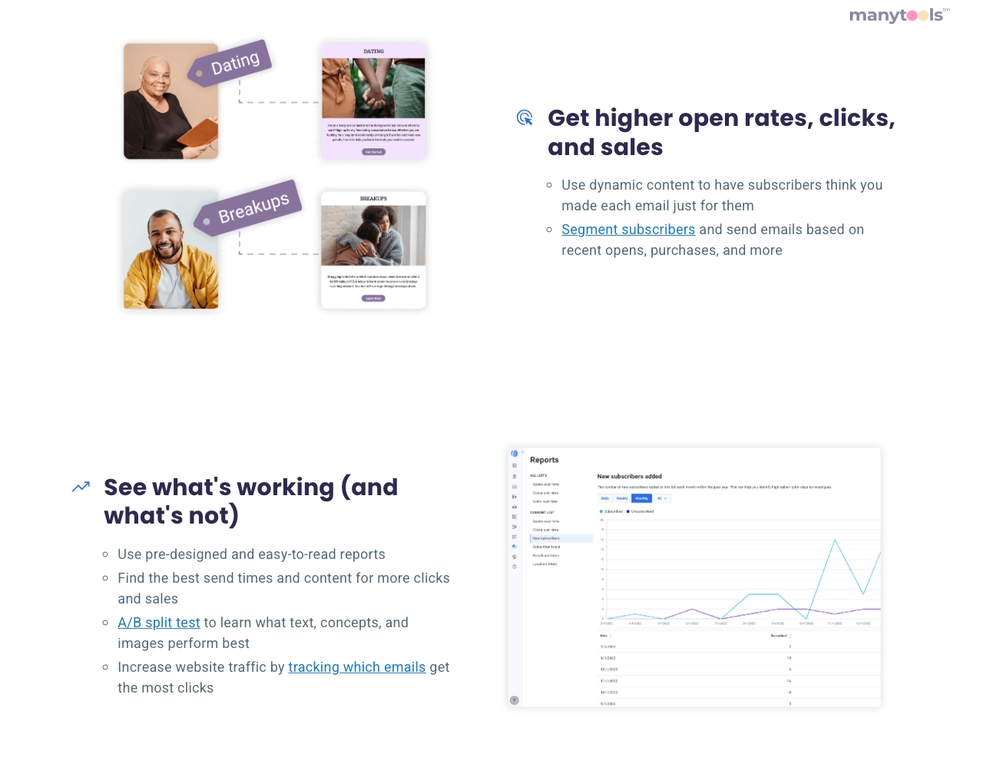 A Powerhouse for Small Businesses
Presenting AWeber, your partner in success for email marketing and more. This tool is specifically designed to cater to the needs of small businesses, offering a range of features that are both powerfully simple and incredibly effective.
Email Marketing Simplified
The heart of AWeber lies in its email marketing capabilities. This isn't just any email marketing tool - it's a comprehensive platform that empowers small businesses to connect, automate, and sell their vision to the world. From creating attractive, engaging newsletters to sending out automated emails based on user behavior, AWeber handles it all with ease.
Automation at its Best
What sets AWeber apart is its robust automation feature. Not only can you schedule emails, but you can also set triggers based on user actions. This means that your email marketing works for you, even when you're not working. It's like having an extra employee that never sleeps!
Free to Start, Powerful to Use
AWeber stands tall with its offering of a free email marketing software. Yes, you heard that right! AWeber lets you get started at no cost, with no credit card required and no time limit. This allows small businesses to leverage powerful email marketing tools without breaking the bank.
Sell Your Vision to the World
With AWeber, you're not just sending emails. You're selling your vision to the world. By connecting with your audience on a personal level and automating your marketing efforts, you can focus on what really matters - growing your business and realizing your vision.
A True Gamechanger
In a world where digital marketing is the difference between success and failure, AWeber emerges as a true gamechanger. Whether you're a seasoned marketer or just starting out, AWeber's user-friendly interface and powerful features make it a must-have tool in your arsenal.
Your Success Awaits
In conclusion, AWeber is not just an email marketing tool. It's a platform that supports small businesses in their journey to success. With its powerfully simple features, free to start model, and robust automation, AWeber truly stands out as a leading tool for small businesses. Your success awaits with AWeber.
AWeber Review — All the Pros and Cons
16 Mar 2023
AWeber stands as a dependable email marketing tool in the industry. While it may not be the topmost product in its category, it offers reliability, affordability, and user-friendliness and encompasses the essential features one anticipates from a proficient email marketing solution. The primary factors that would sway me towards AWeber include simplicity, web font options, landing page creation capabilities, AMP for email functionality, and all-inclusive support.
AWeber excels as an email marketing platform, equipping users with sophisticated tools tailored for large-scale campaigns. Boasting exceptional support and automated features, AWeber assists in crafting the ideal campaign. By integrating e-commerce solutions and web push notifications, this platform revolutionizes your email marketing approach, enabling you to engage your target audience more effectively and efficiently.
AWeber Email Marketing Review
26 Mar 2023
AWeber stands out as a reputable email marketing solution in today's market. This reliable, user-friendly, and cost-effective option caters to businesses of all sizes, particularly those with constrained time and resources for email marketing. This uncomplicated solution can be swiftly implemented, but it falls short in terms of distinctive features when compared to its competitors. Nevertheless, AWeber offers many beneficial features, such as segmentation, A/B testing, dynamic content, and landing pages.
Other Tools Like
AWeber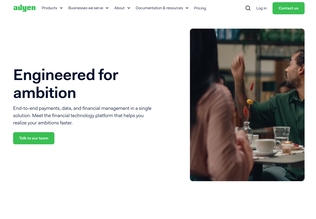 Adyen
adyen.com
Paid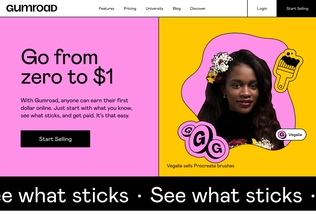 Gumroad
gumroad.com
Paid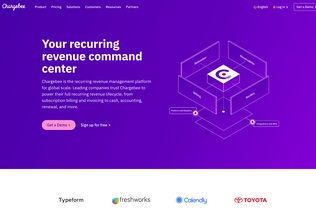 Chargebee
chargebee.com
Trial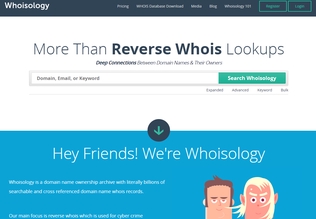 Whoisology
whoisology.com
Trial
Comments