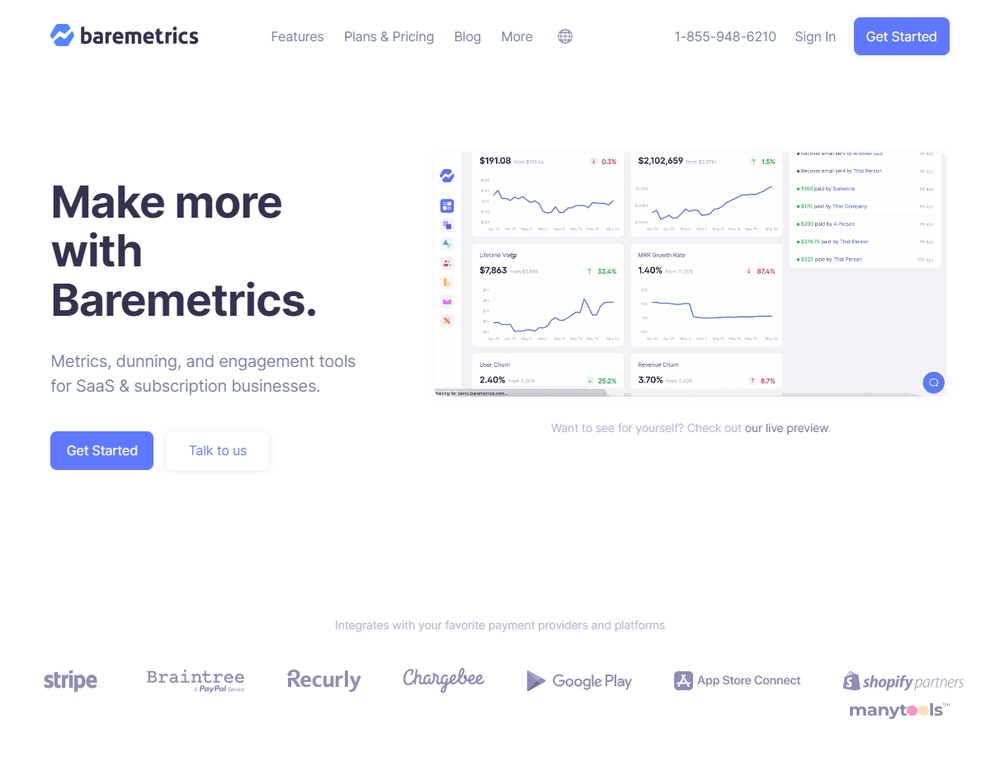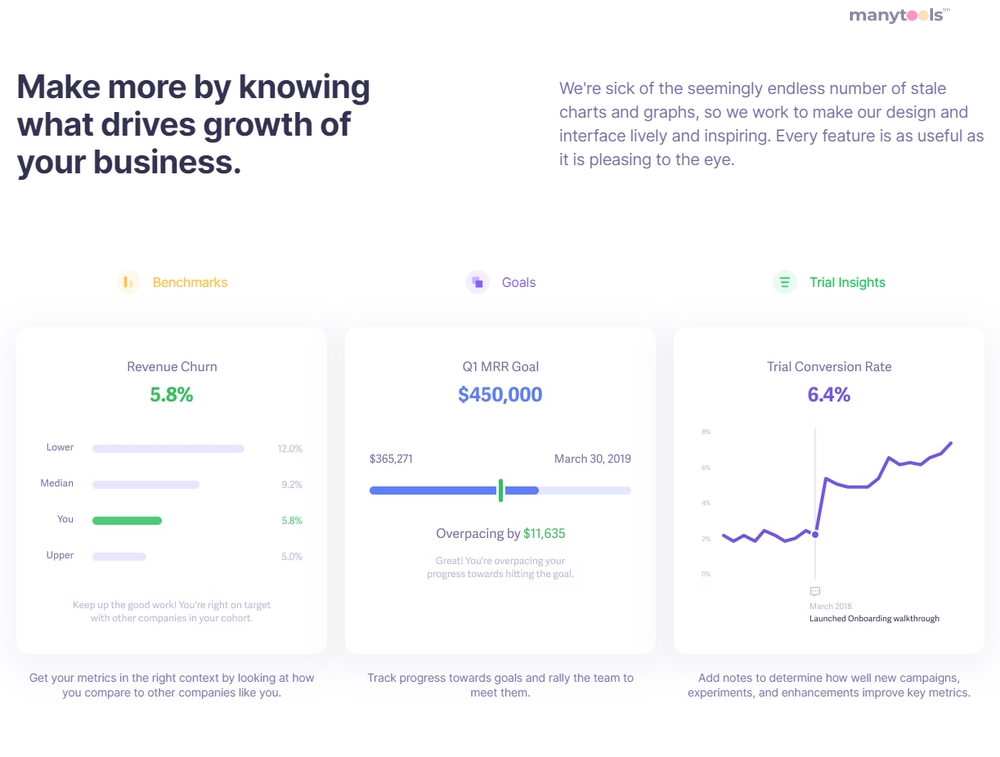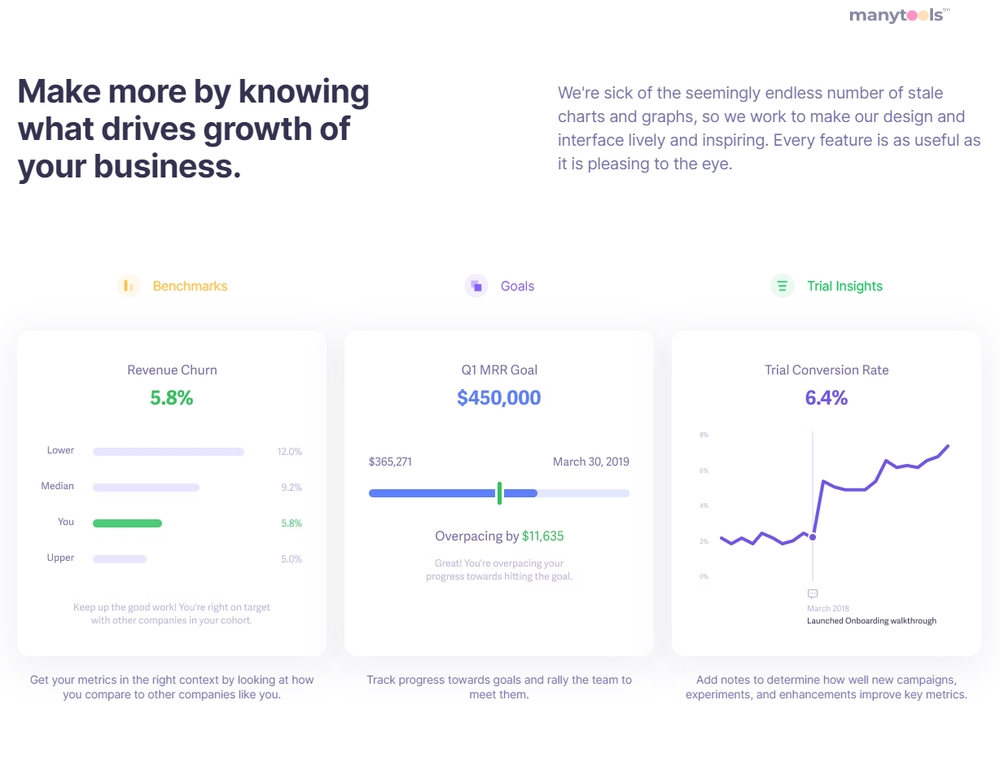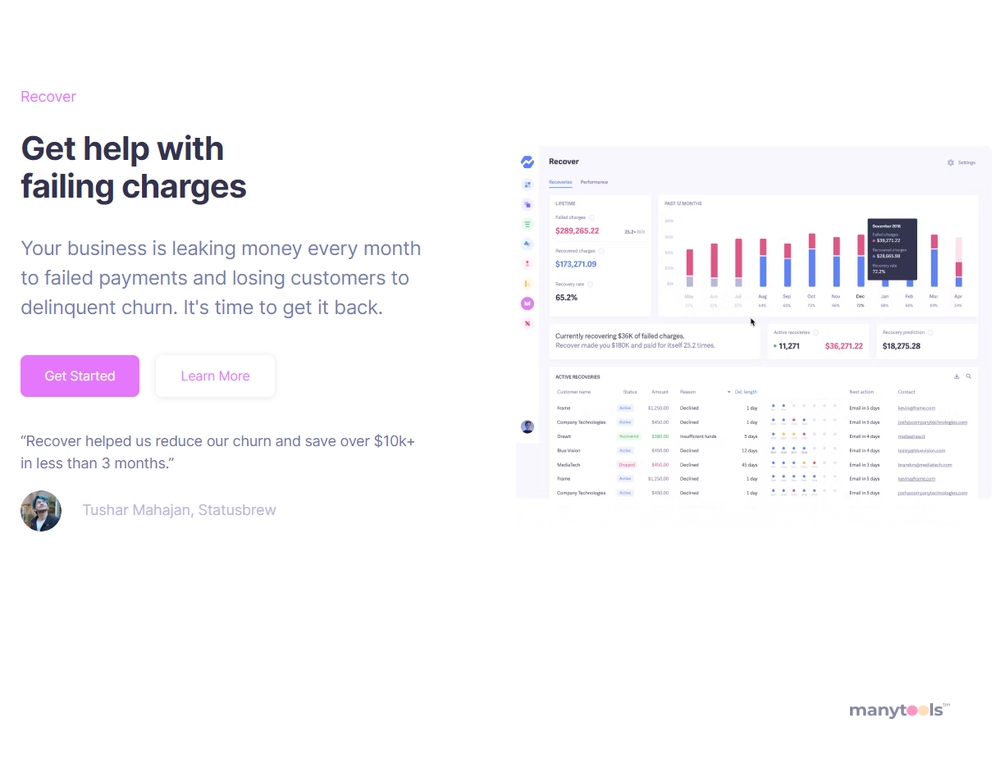 The Ultimate Subscription Analytics Solution
Dive into the world of Baremetrics and discover a one-stop solution for subscription analytics. This powerful tool offers comprehensive insights that can boost your business growth in no time.
Intelligence at Your Fingertips
Introducing Baremetrics, the game-changing tool that turns complex data into simple, actionable business insights. With just a click, you can access hundreds of valuable metrics that streamline your understanding of your subscription business. The best part? No technical experience is necessary.
Getting to Know Your Business
Baremetrics is all about delivering deep insights into your business. Every feature is designed to help you understand your customers better. From identifying your most profitable customers to anticipating churn rates, this tool is all about giving you the numbers that matter most.
A Dashboard That Tells a Story
The Baremetrics' dashboard is more than just a collection of charts and graphs. It's a visual story of your business's growth and performance. With data displayed in real-time, it's your go-to for up-to-the-minute insights into your revenue, customers, and churn.
Customer Insights Like Never Before
What makes Baremetrics stand out is its ability to offer deep customer insights. You'll see your customers' lifetime value, their billing history, and even their behavior. It's like having a crystal ball that unveils the secrets behind your customers' decisions.
Preventing Churn in Its Tracks
With Baremetrics, you're not just getting a reactive tool. You're getting a proactive solution that helps reduce churn. Its robust forecasting features enable you to predict and prevent customer churn, helping you maintain a steady revenue stream.
A Tool That Grows with You
In the ever-changing digital landscape, Baremetrics shines as a tool that adapts and grows with you. Whether you're a startup looking to understand your early customers or an established business seeking to scale, Baremetrics is designed to meet your needs.
Wrap Up
Baremetrics is more than a subscription analytics tool. It's a business partner that helps you understand, adapt, and grow. With its logical interface, robust features, and deep insights, Baremetrics is the tool you need to make informed decisions and drive your business forward.
Baremetrics Review – Subscription Analytics For Stripe Users
30 Sep 2022
Users of Baremetrics can instantly access historical comparative data by selecting custom segments. Through effective revenue segmentation, the ideal profitable customers can be rapidly identified, compared, saved, and grouped. The platform also enables businesses to effortlessly conduct health checks, showcasing the unique growth of different customer groups. It monitors new additions and offers an enhanced, segmented understanding of customer churn.
Other Tools Like
BareMetrics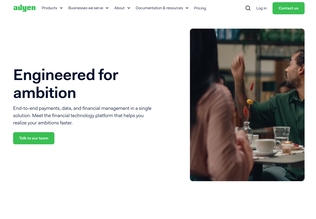 Adyen
adyen.com
Paid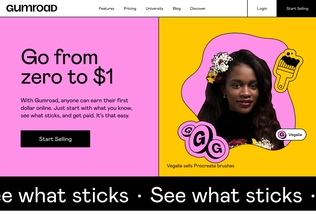 Gumroad
gumroad.com
Paid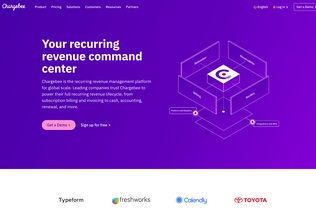 Chargebee
chargebee.com
Trial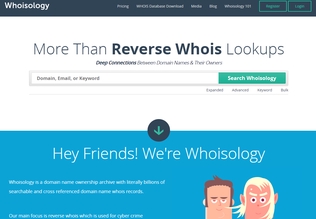 Whoisology
whoisology.com
Trial
Comments