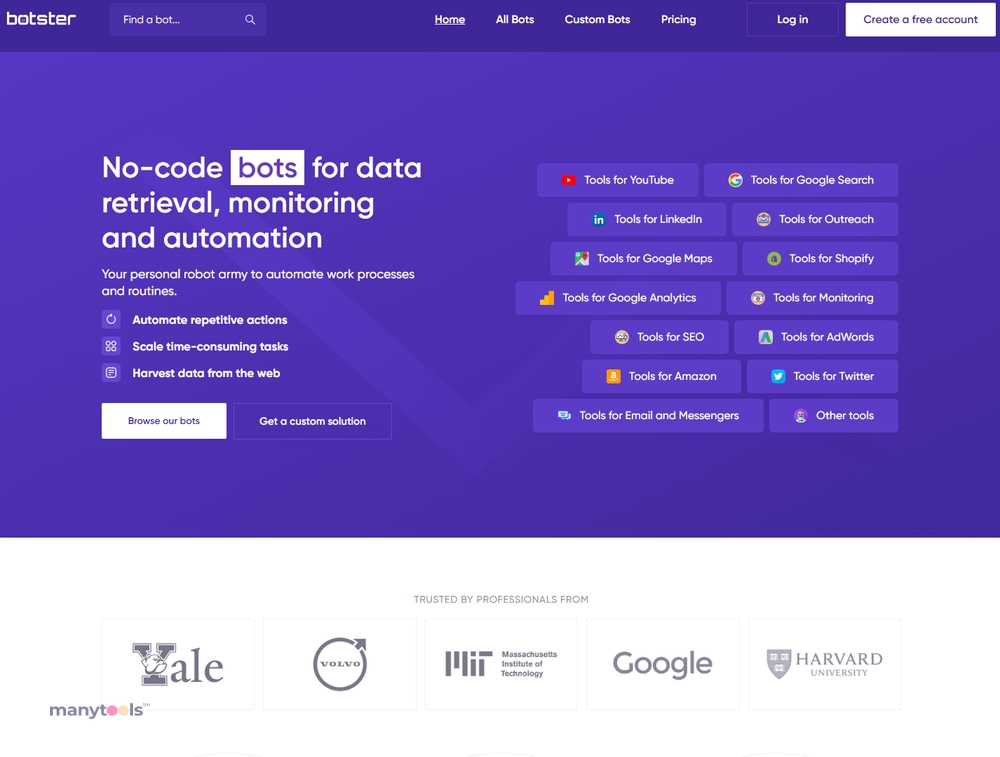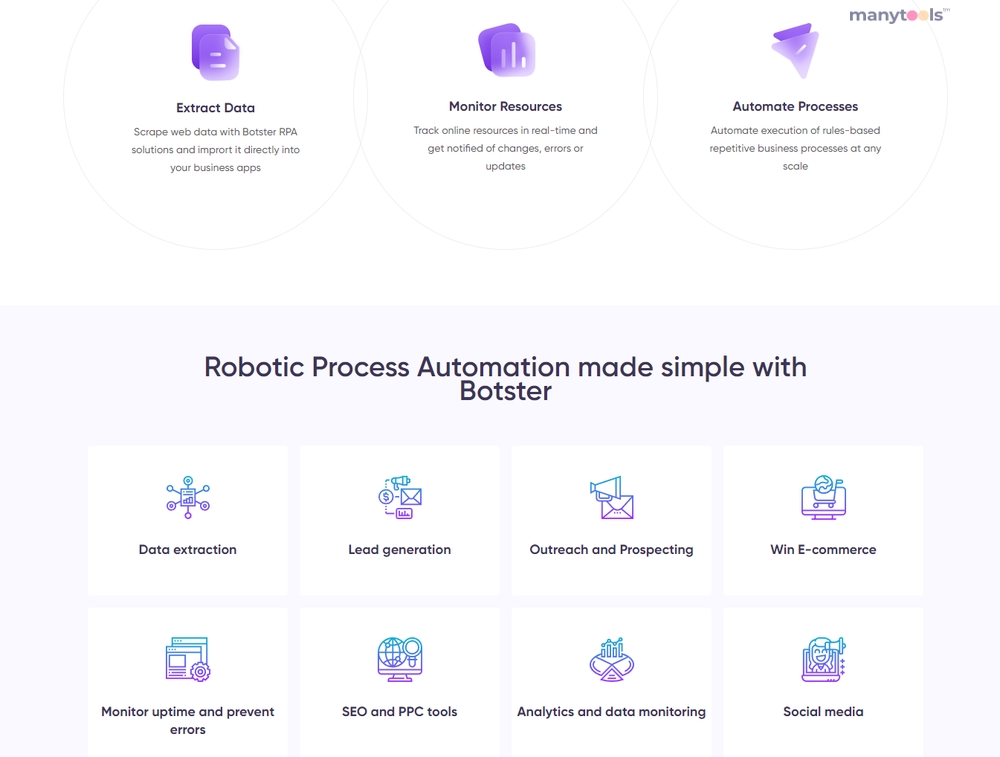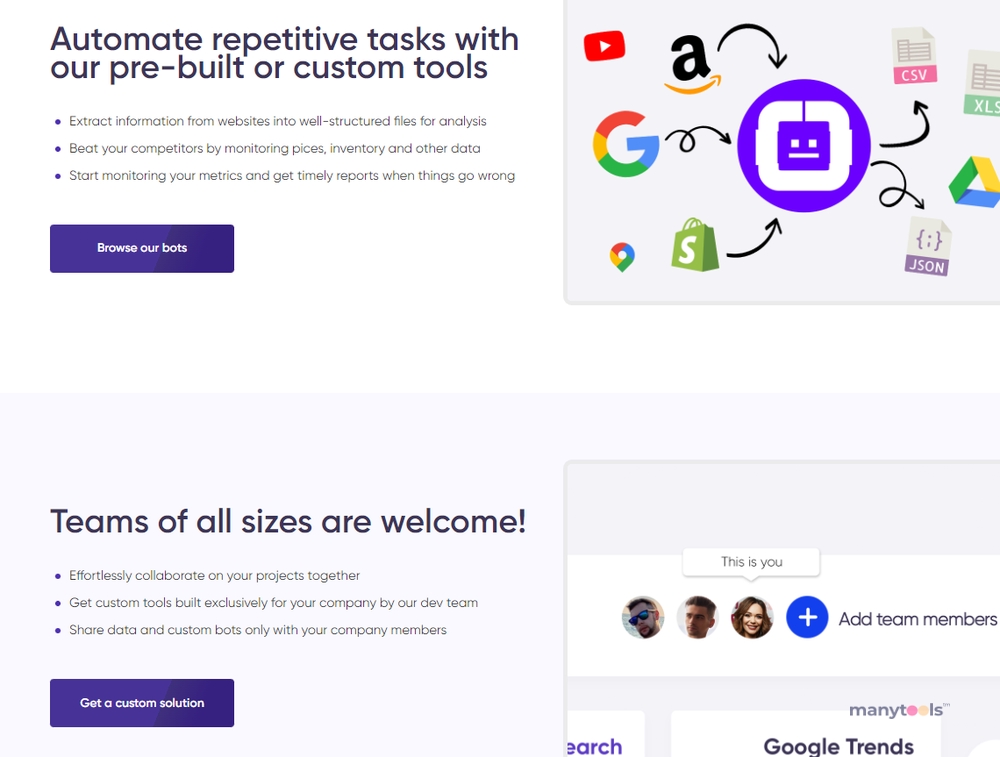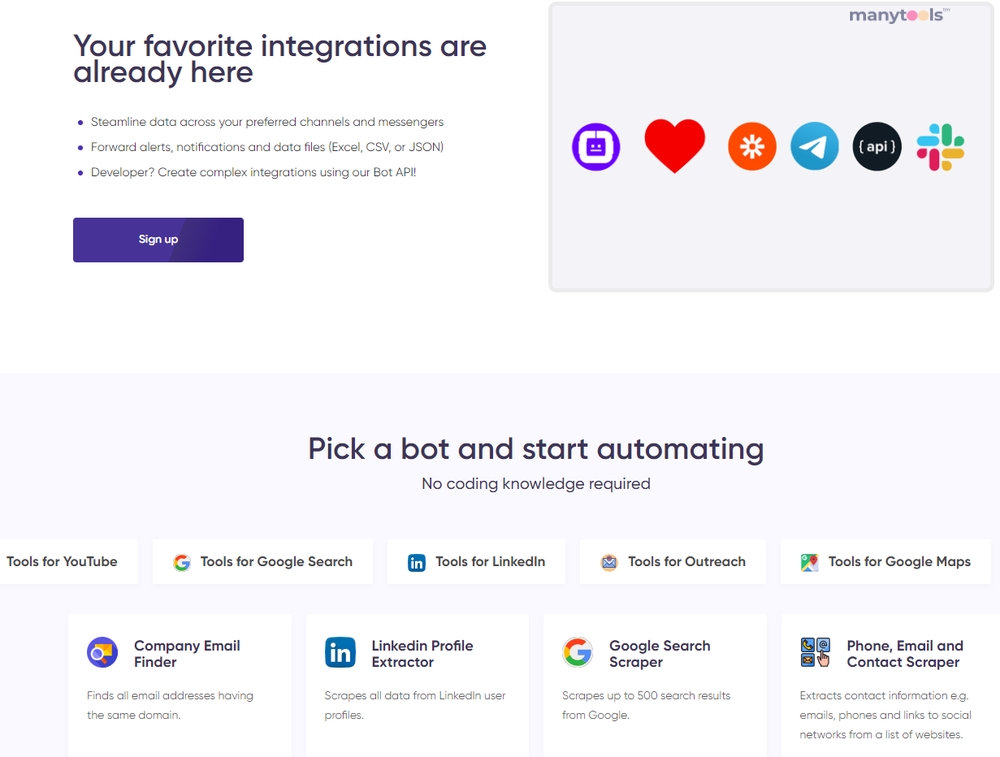 Introducing Botster: Your Personal Robot Army
Meet Botster. This innovative tool is revolutionizing the way we extract, monitor, and automate data. It's a game-changer for digital professionals that need to stay ahead of the curve. Botster is like having your own personal robot army at your disposal, ready to tackle the most demanding data tasks.
Fuss-Free Data Extraction
Botster simplifies data extraction. Whether you're pulling contact information or parsing social networks, Botster makes the process seamless. It's an invaluable resource for those who need to collect and analyze large amounts of data, but don't have the necessary coding skills. With Botster, you don't need to be a coding pro to retrieve the data you need.
Monitoring Made Easy
Monitoring data is a breeze with Botster. The tool keeps a watchful eye on your data, ensuring you're always up-to-date with the latest information. Whether you're tracking market trends or monitoring competitor activity, Botster has your back. It's like having a 24/7 data watchdog by your side.
Automation at Its Best
Botster takes automation to the next level. From Google Analytics analyzers to various bots for different tasks, Botster takes the tedious manual labor out of data analysis. With its no-code bots, even the most complex tasks are automated, giving you more time to focus on what you do best.
Free to Try, Easy to Use
One of the best things about Botster is that it's free to try. This means you can explore its vast capabilities without any financial commitment. And don't worry about a steep learning curve. Botster is designed with user-friendliness in mind. Its intuitive interface makes it easy for anyone to master.
The Perfect Tool for Data-Driven Professionals
Botster is a dream come true for developers, SEO experts, webmasters, and other digital professionals. It's a one-stop shop for data extraction, monitoring, and automation. With Botster, you can streamline your workflow, increase efficiency, and make data-driven decisions with confidence.
Take Your Data Game to the Next Level
Botster is not just a tool, it's a game-changer. It's taking the world of data extraction, monitoring, and automation by storm. If you're serious about staying ahead in the digital landscape, Botster is a must-have. So why wait? Take your data game to the next level with Botster today.
Other Tools Like
Botster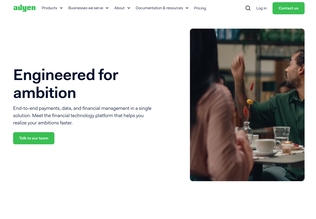 Adyen
adyen.com
Paid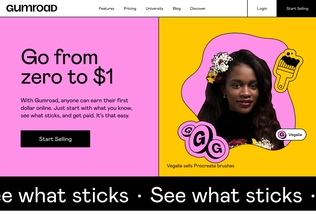 Gumroad
gumroad.com
Paid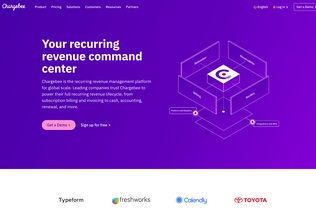 Chargebee
chargebee.com
Trial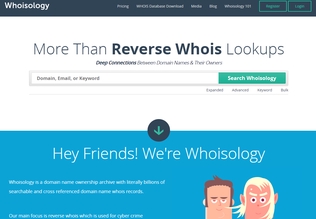 Whoisology
whoisology.com
Trial
Comments