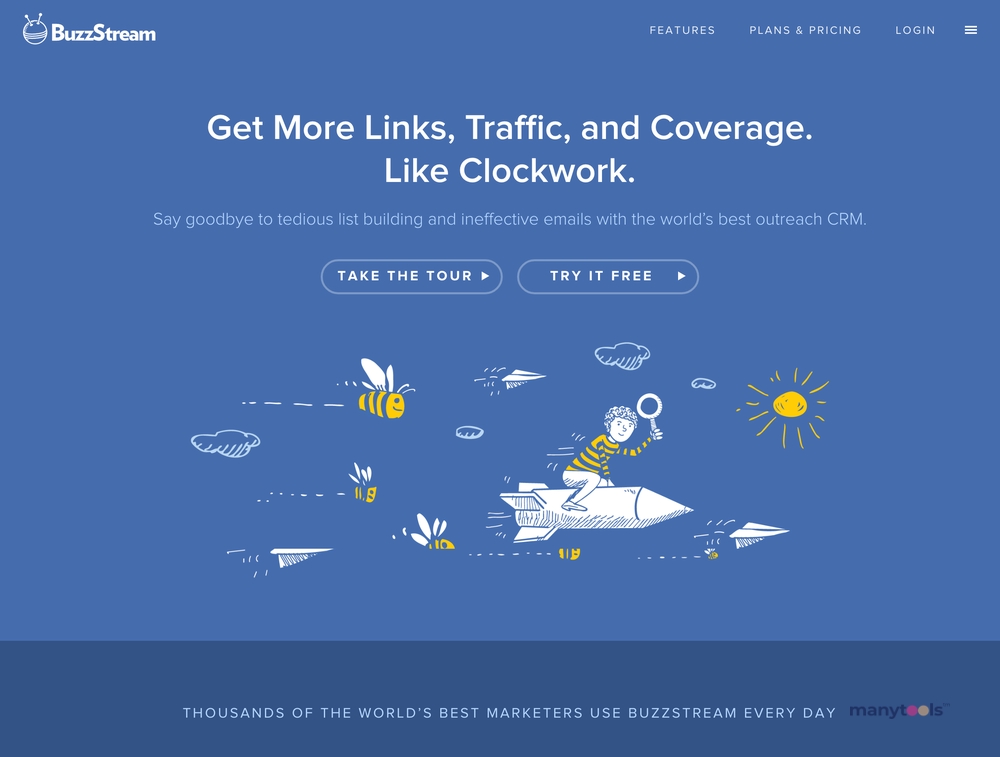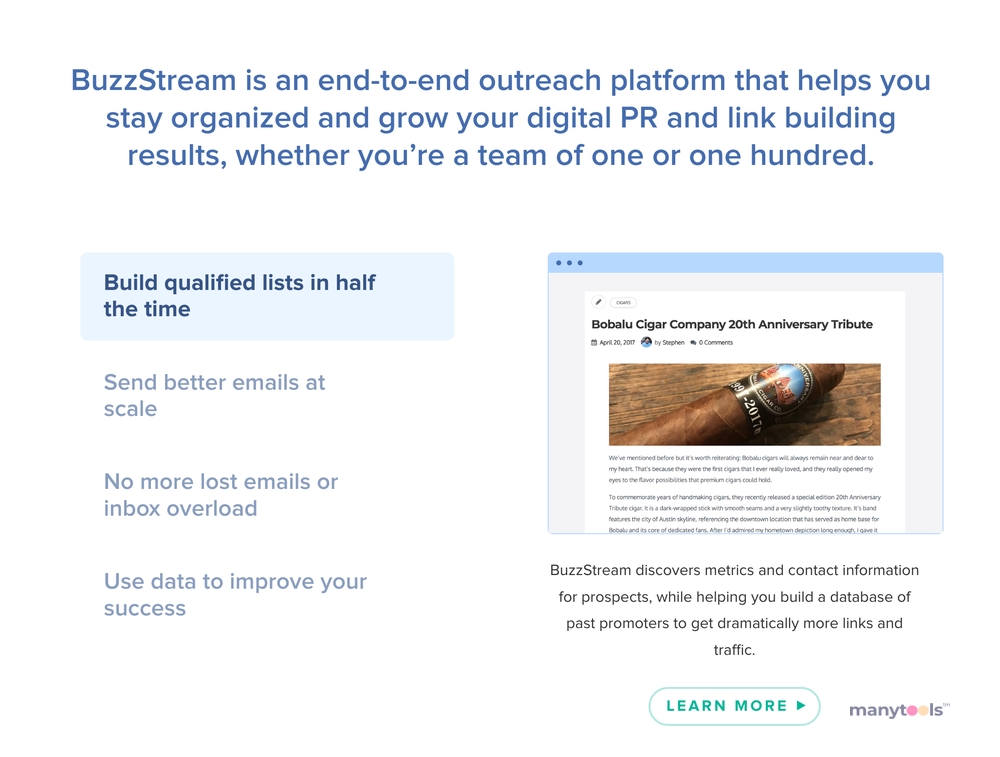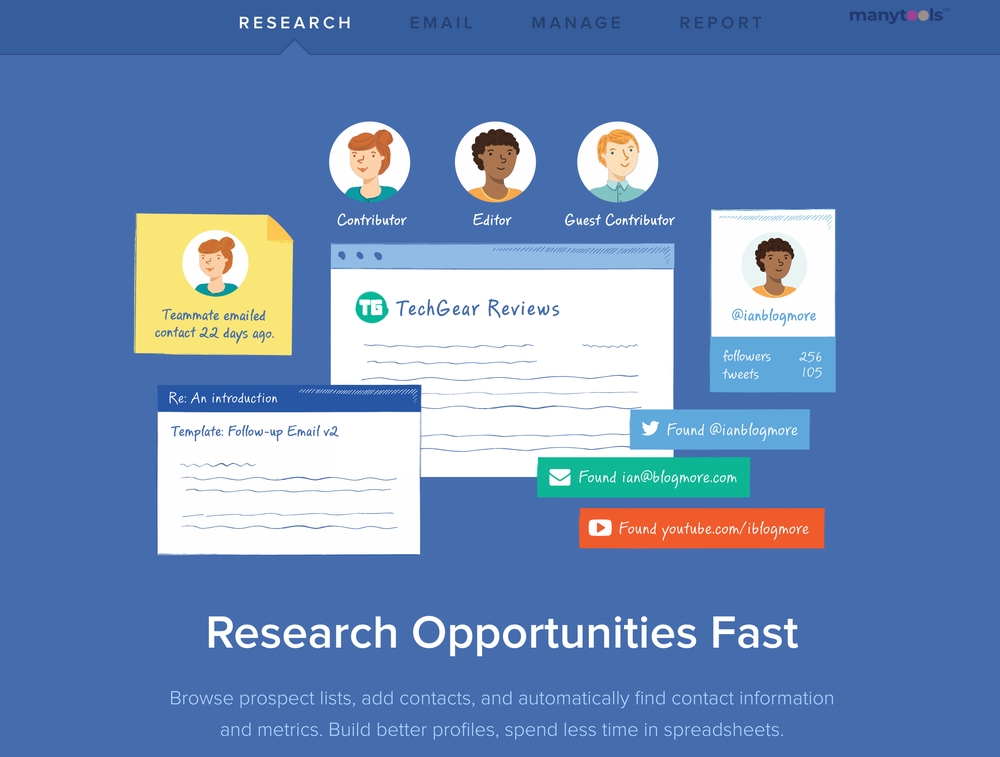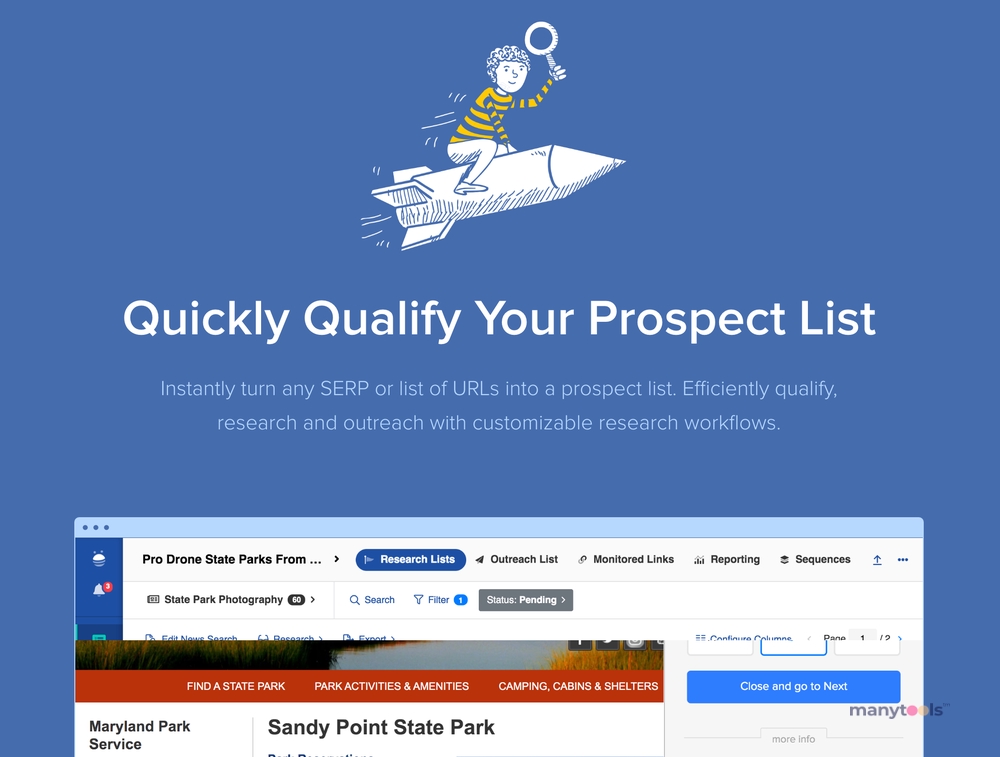 BuzzStream: The Ultimate Outreach Tool
BuzzStream is a phenomenal tool that's making strides in the realm of digital marketing. It's an outreach CRM (Customer Relationship Management) platform that's been engineered to help you boost your website's traffic, garner more links, and achieve superior coverage. Say goodbye to the days of ineffective emails and tedious list-building exercises.
What Makes BuzzStream Stand Out?
BuzzStream proves its worth by saving you countless hours that could be better invested in other aspects of your business. It streamlines the process of contacting influencers, managing relationships, and tracking the performance of your outreach campaigns. Essentially, it's a tool that offers an array of features designed to make your outreach efforts more efficient and effective.
A Comprehensive Outreach Solution
With BuzzStream, you have the world's best outreach CRM at your fingertips. It provides an end-to-end solution that helps you stay organized while growing your digital PR. It's like having your own personal assistant that never sleeps, consistently working to ensure your outreach efforts are always at their peak.
The Power of Organization
One of the standout features of BuzzStream is its capacity to keep everything organized. It keeps track of all your communications, making it easy to identify who you've contacted, when, and what the outcome was. All this information is stored in one place, meaning you can access it at any time.
Revolutionizing the Way You Communicate
BuzzStream takes the hassle out of email communication. Its personalized templates enable you to reach out to influencers in a way that's professional yet personal. It even allows for automated follow-ups, so you never miss an opportunity to connect.
Performance Tracking Made Easy
Keeping track of your outreach campaigns can often be time-consuming and confusing. BuzzStream eliminates this problem by providing clear, easy-to-understand metrics that show how your campaigns are performing. With this tool, you can easily identify what's working and what's not, allowing you to make data-driven decisions.
The BuzzStream Advantage
It's no wonder thousands of the world's best marketers use BuzzStream every day. It offers a unique blend of organization, efficiency, and effectiveness that sets it apart from other outreach tools. Whether you're a developer, designer, SEO guru, webmaster, affiliate marketer, growth hacker, data analyst, or content creator, BuzzStream could be the game-changer you've been looking for.
Wrapping Up
BuzzStream isn't just another outreach tool; it's a comprehensive solution that's revolutionizing the way digital professionals manage and execute their outreach strategies. Its emphasis on organization, efficiency, and data-driven decision-making make it a standout in the world of digital marketing tools. If you're looking to elevate your outreach game, BuzzStream might just be the tool you need.
Buzzstream Review & Outreach Link Building Tutorial
It's essential to consider the account structure when using Buzzstream, just like with any CRM, as the structure you choose can significantly impact the CRM's effectiveness. Buzzstream allows for an unlimited number of projects, which is why I prefer to organize it by creating a folder for each site, followed by a subfolder for each piece of content, and then a project for every opportunity source. This approach ensures a well-structured and efficient CRM.
Other Tools Like
BuzzStream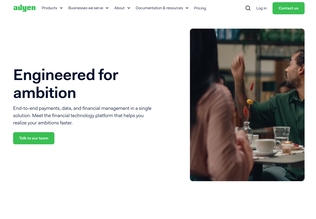 Adyen
adyen.com
Paid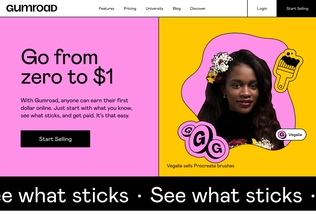 Gumroad
gumroad.com
Paid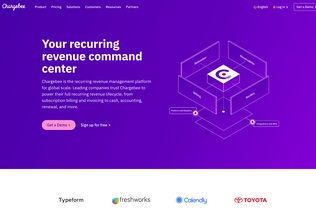 Chargebee
chargebee.com
Trial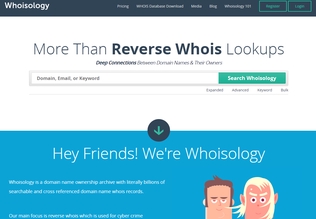 Whoisology
whoisology.com
Trial
Comments