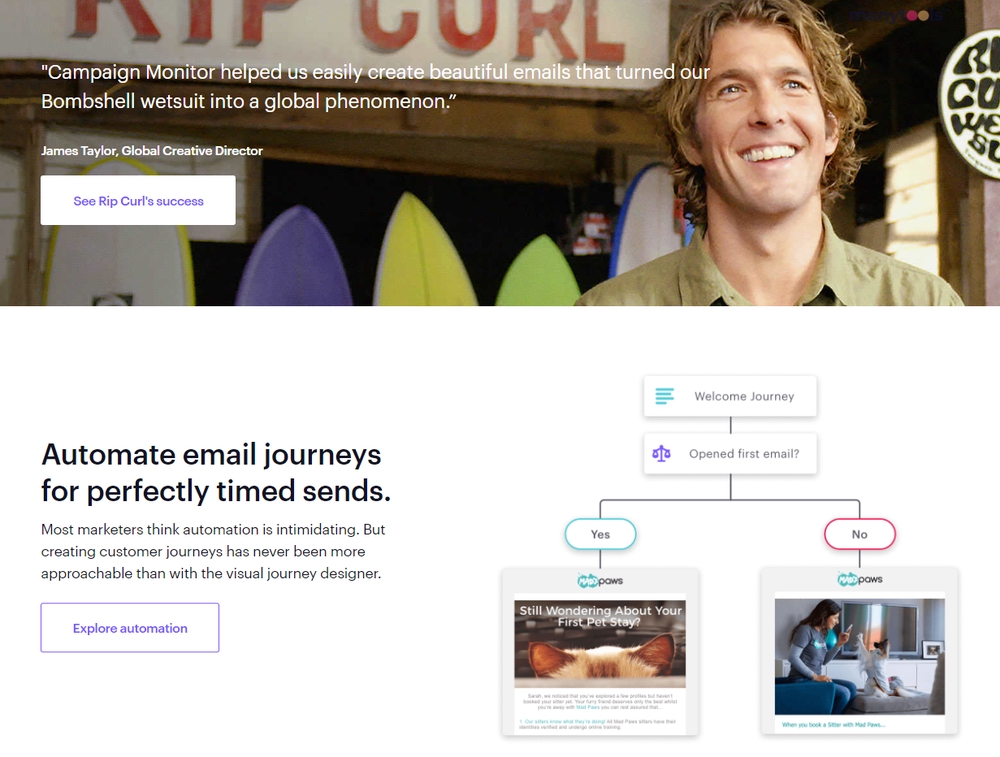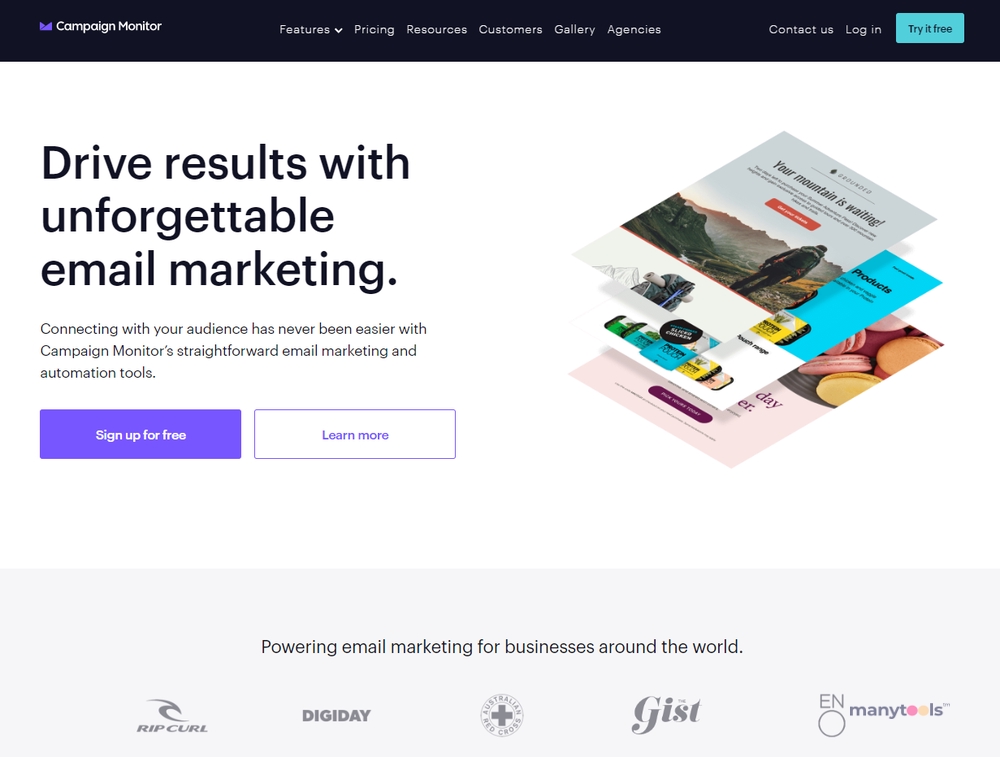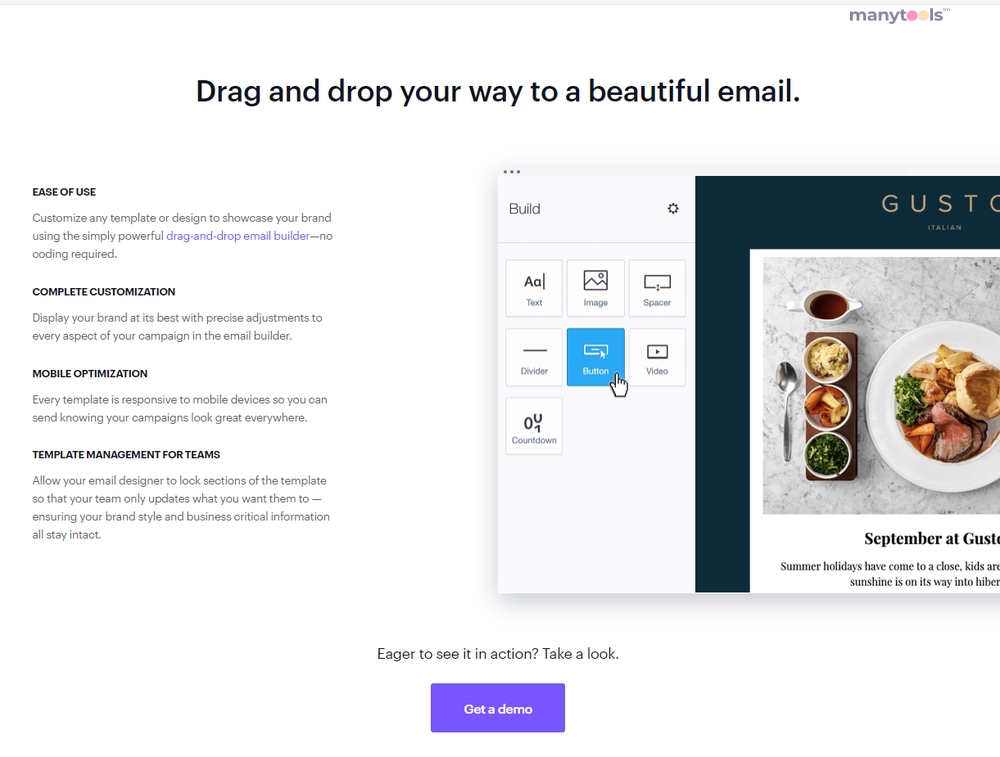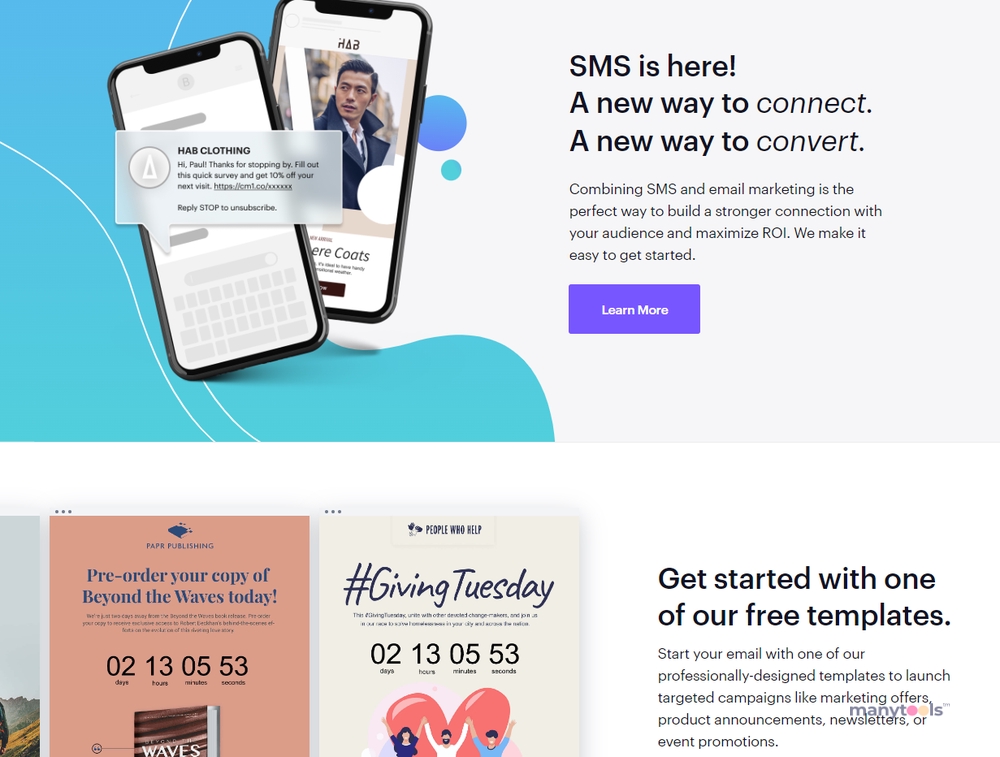 Harness the Power of Email Marketing with CampaignMonitor
Looking to revolutionize your email marketing strategy? Look no further than CampaignMonitor, a best-in-class email campaign software designed to help you win over customers and manage their journey with ease and efficiency.
Discover CampaignMonitor
At the heart of CampaignMonitor is a drive to create unforgettable email marketing experiences. This platform isn't just about sending out emails, it's about creating powerful connections between your brand and your audience. With their innovative tools and services, you can design, send, manage, and track email campaigns that will keep your customers engaged and loyal.
Design like a Pro
Designing an engaging email doesn't need to be a daunting task. With CampaignMonitor's easy-to-use drag-and-drop email builder, you can craft beautiful, professional-looking emails in no time. Whether you're starting from scratch or using one of their pre-made templates, you're in control of your email's look and feel.
Maximize Customer Engagement
CampaignMonitor is committed to helping you get the most out of your email marketing efforts. Their platform includes tools to optimize your email content, automate your workflows, and personalize your customer interactions. It's all about creating emails that not only get opened but get clicks and drive results.
Track your Success
The power of CampaignMonitor doesn't stop at sending out emails. It also provides a robust analytics suite that lets you track the success of your campaigns. From open rates to click-through rates, you'll have valuable insights at your fingertips, giving you the knowledge to adapt and refine your strategy for even better results.
Escalate your Email Marketing
CampaignMonitor is designed to grow with your business. As your audience expands, their platform can scale to meet your needs. No matter the size of your contact list, you can trust CampaignMonitor to deliver your emails promptly and professionally.
Experience the CampaignMonitor Difference
In a world saturated with digital marketing platforms, CampaignMonitor stands out with its focus on user-friendly design, powerful features, and commitment to helping you succeed. Whether you're a seasoned email marketer or just getting started, CampaignMonitor is a tool that can help you get results with email marketing.
So why wait? Start driving results with unforgettable email marketing today with CampaignMonitor. This might just be the tool you've been searching for to take your email marketing to the next level.
Campaign Monitor Review
25 Mar 2023
Campaign Monitor presents a reliable and user-friendly email marketing solution suitable for novices and seasoned marketers, thanks to its extensive features and intuitive design. While not without flaws, the platform excels in autoresponder and transactional email capabilities. However, it falls short of a rudimentary email editor and could benefit from enhanced support options. In summary, don't let appearances deceive you; Campaign Monitor offers numerous advantages despite its shortcomings.
Campaign Monitor Review — Is it Right for Your Business?
26 Mar 2023
Campaign Monitor excels in providing high-quality, adaptable, and sturdy templates. Additionally, the product is incredibly user-friendly. However, it is notably more costly compared to its main rivals. While there isn't much to criticize regarding features, advanced email marketing users may find the A/B testing functionality somewhat elementary and may miss a comprehensive landing page builder.
Campaign Monitor Review: Pros & Cons, Features, Ratings, Pricing and more
10 Jan 2023
Campaign Monitor boasts numerous appealing aspects, including its abundant valuable features, user-friendly interface, and visually appealing email designs and app presentation. Its sliding scale pricing model accommodates businesses of varying sizes and budgets. While the app caters to beginners, it also offers advanced features and customization options for seasoned marketers.
Other Tools Like
CampaignMonitor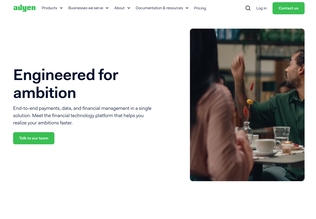 Adyen
adyen.com
Paid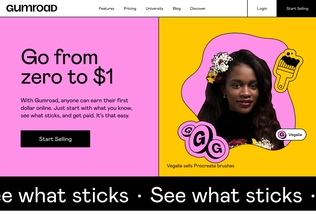 Gumroad
gumroad.com
Paid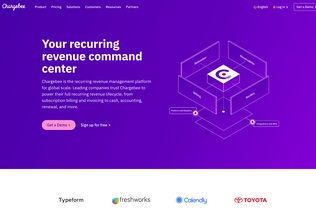 Chargebee
chargebee.com
Trial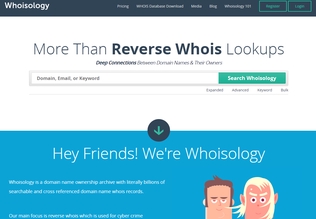 Whoisology
whoisology.com
Trial
Comments