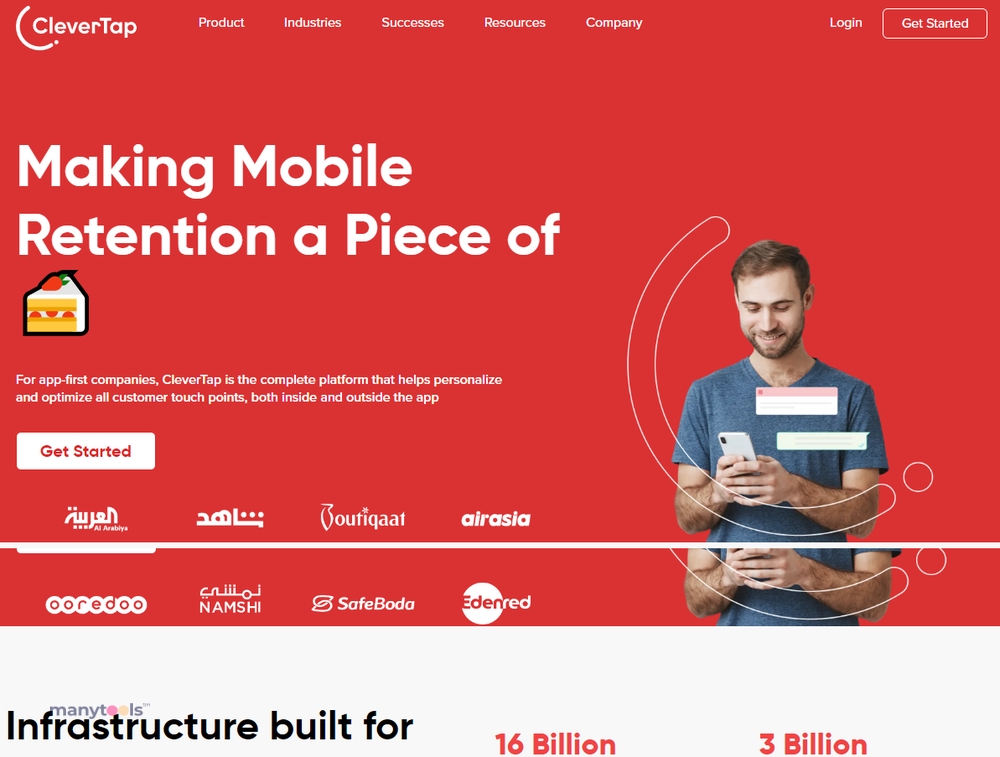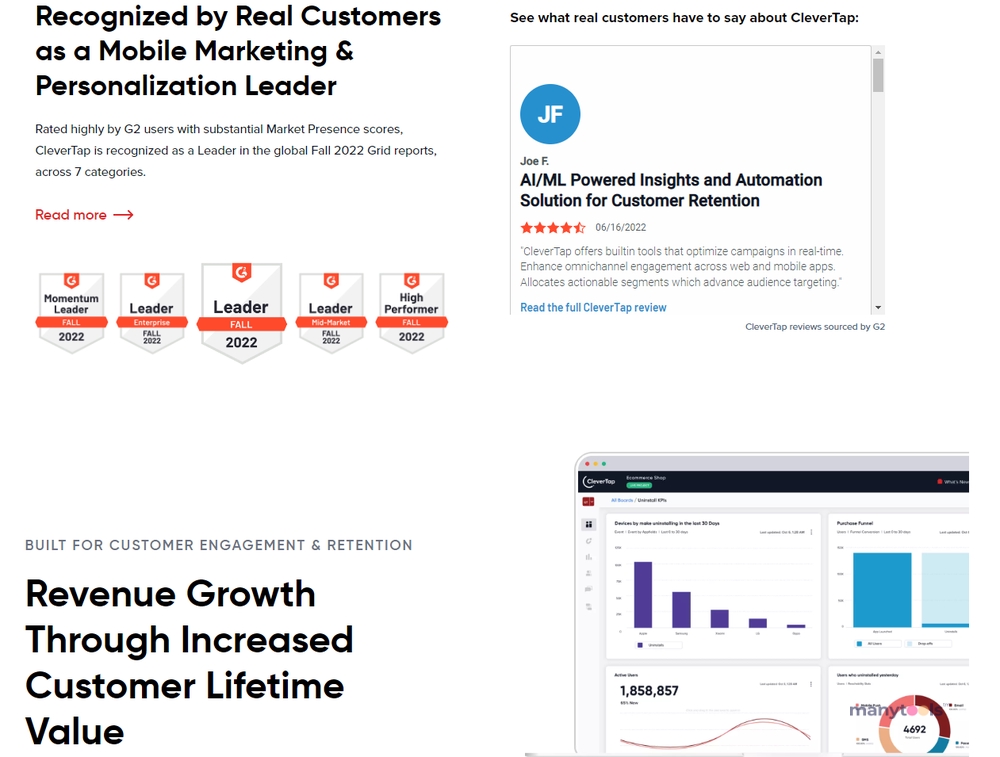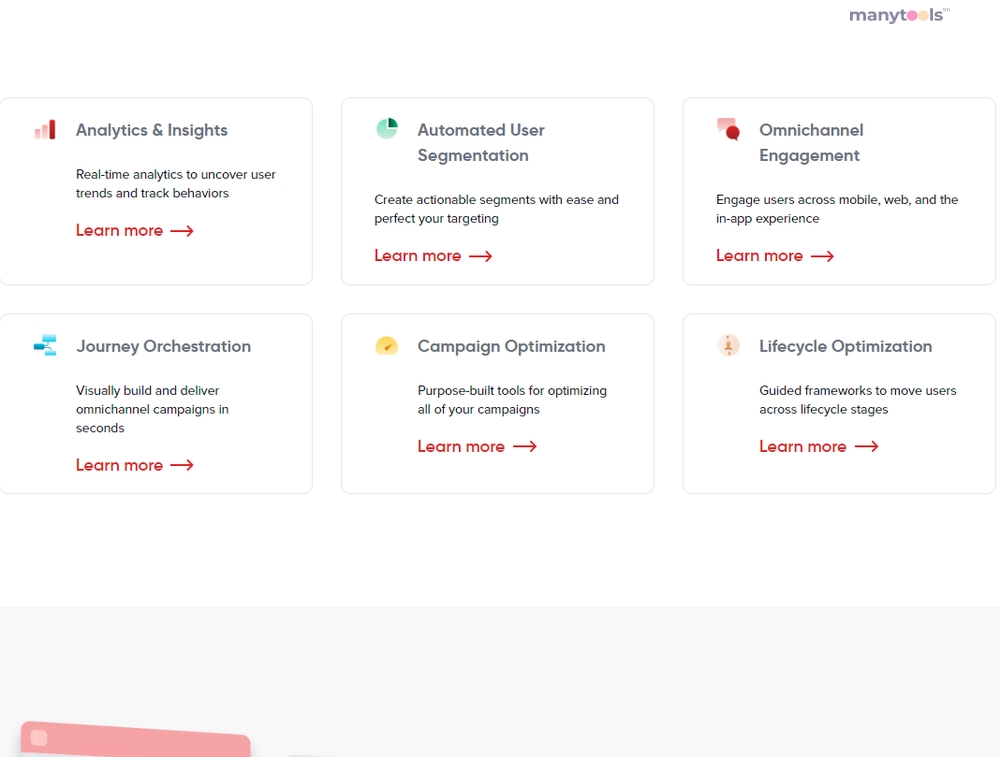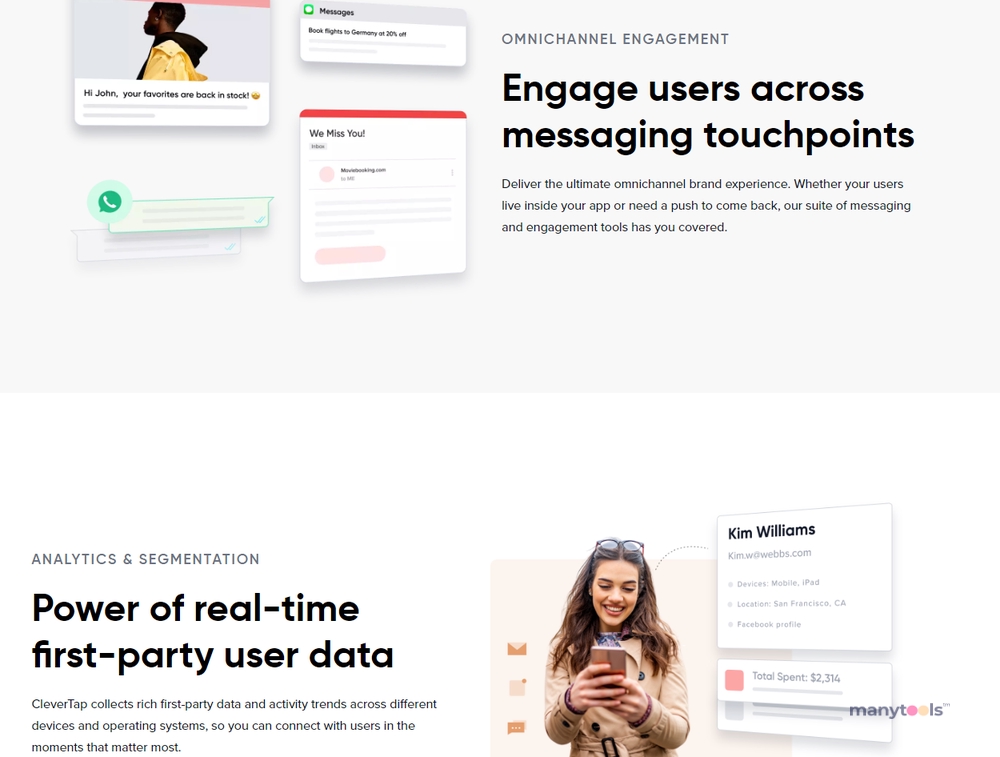 The Ultimate Customer Engagement Platform
Welcome to the future of customer engagement, where the unimaginable is within reach. CleverTap is a tool designed to redefine your customer journey, a platform that can supercharge your customer lifetime value. Let's delve deeper into what makes CleverTap a game-changer in the digital world.
A New Approach to Customer Engagement
CleverTap takes a fresh approach to customer engagement. It's not just about sending targeted messages, but creating meaningful interactions that resonate with your audience. This platform brings you closer to your customers, understanding their needs and behavior to deliver personalized experiences.
The Power of Personalization
One of CleverTap's standout features is its impressive personalization capabilities. It allows you to tailor your messages to your customer's preferences, behavior, and real-time context. This ensures that you're not just reaching your audience, but engaging them in a way that's relevant and meaningful.
Automated Campaigns, Simplified
Creating and managing campaigns has never been easier with CleverTap. Its automated campaign feature ensures you're always connected with your customers, even when you're busy with other tasks. You can set up campaigns to run at specific times or based on certain triggers, giving you the flexibility to engage your audience when it matters the most.
A Suite of Powerful Tools
CleverTap is more than just an engagement platform. It offers a suite of powerful tools to help you track user behavior, analyze data, and make informed decisions. These tools are easy to use and provide valuable insights that can drive your business growth.
Unlocking Customer Lifetime Value
At its core, CleverTap is designed to help you unlock limitless customer lifetime value. It does this by providing a comprehensive view of your customer journey, from initial contact to repeat purchases. This allows you to identify opportunities for growth and implement strategies that increase customer retention and loyalty.
Getting Started with CleverTap
Starting with CleverTap is a straightforward process. Simply visit their website and sign up for an account. Once you're in, you'll have access to all the powerful tools and features that make CleverTap a must-have for any business looking to supercharge their customer engagement.
A Game Changer in Customer Engagement
In a digital world where customer engagement is key, CleverTap stands out as a platform that can truly transform your business. It's not just a tool, but a partner that helps you connect with your audience and create meaningful relationships. With CleverTap, you're not just engaging customers, you're creating experiences that last a lifetime.
Other Tools Like
CleverTap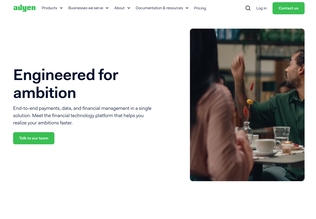 Adyen
adyen.com
Paid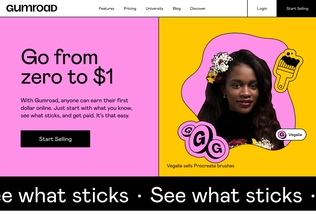 Gumroad
gumroad.com
Paid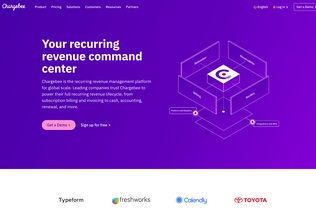 Chargebee
chargebee.com
Trial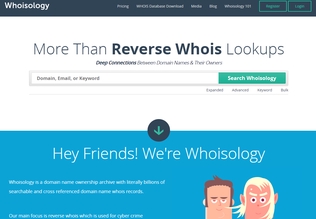 Whoisology
whoisology.com
Trial
Comments