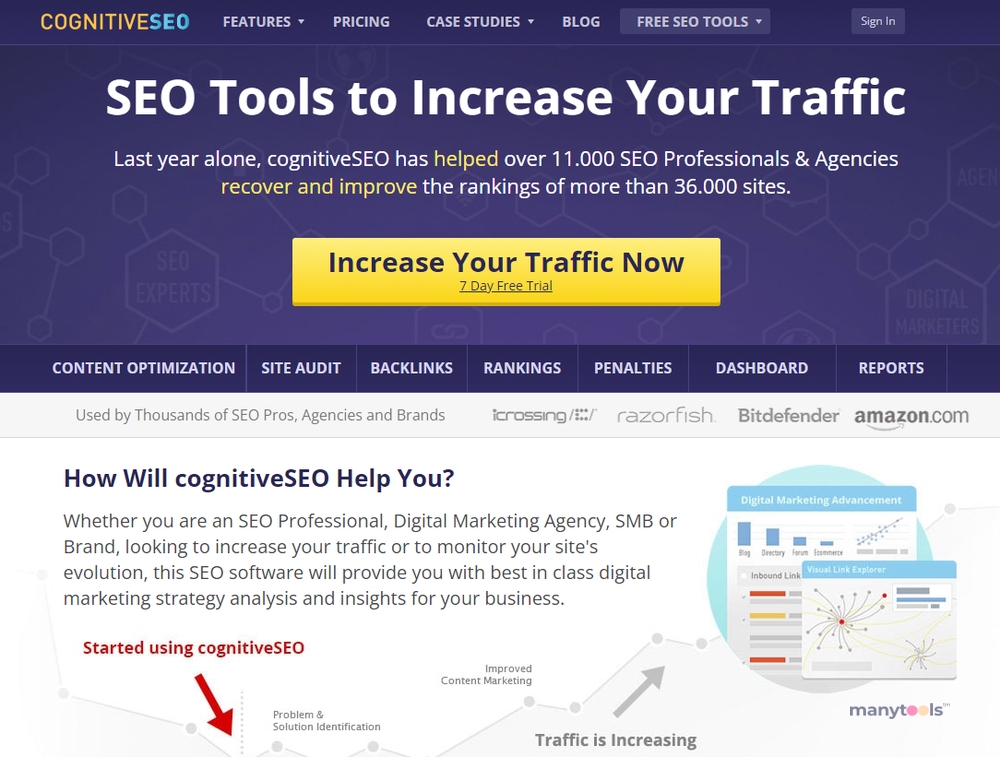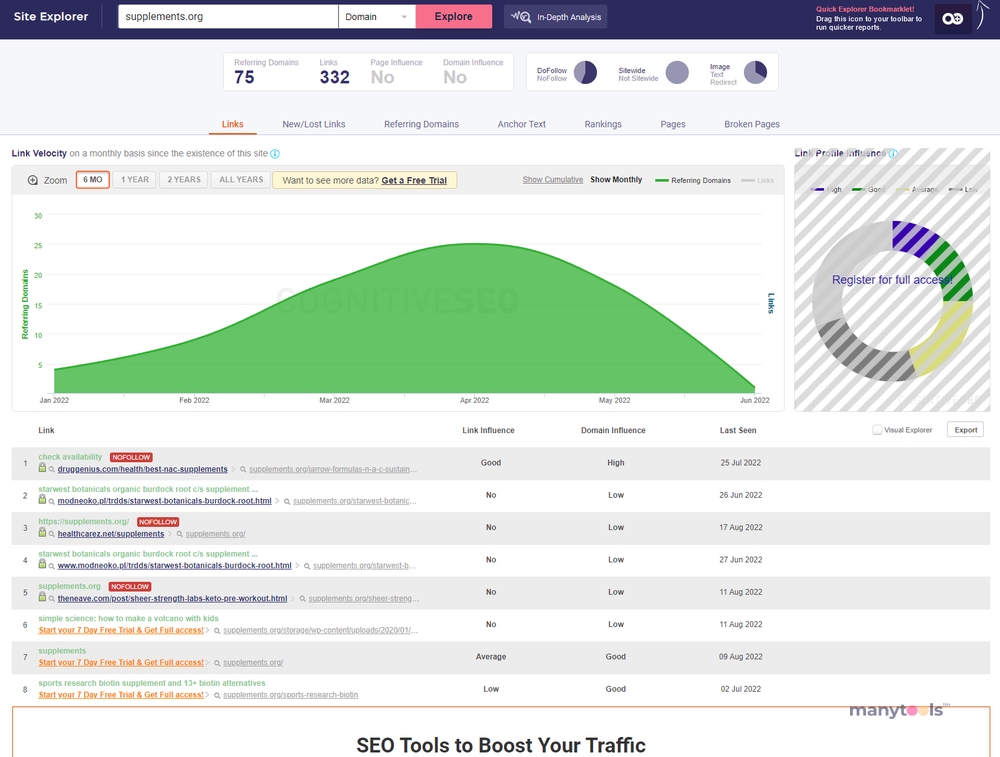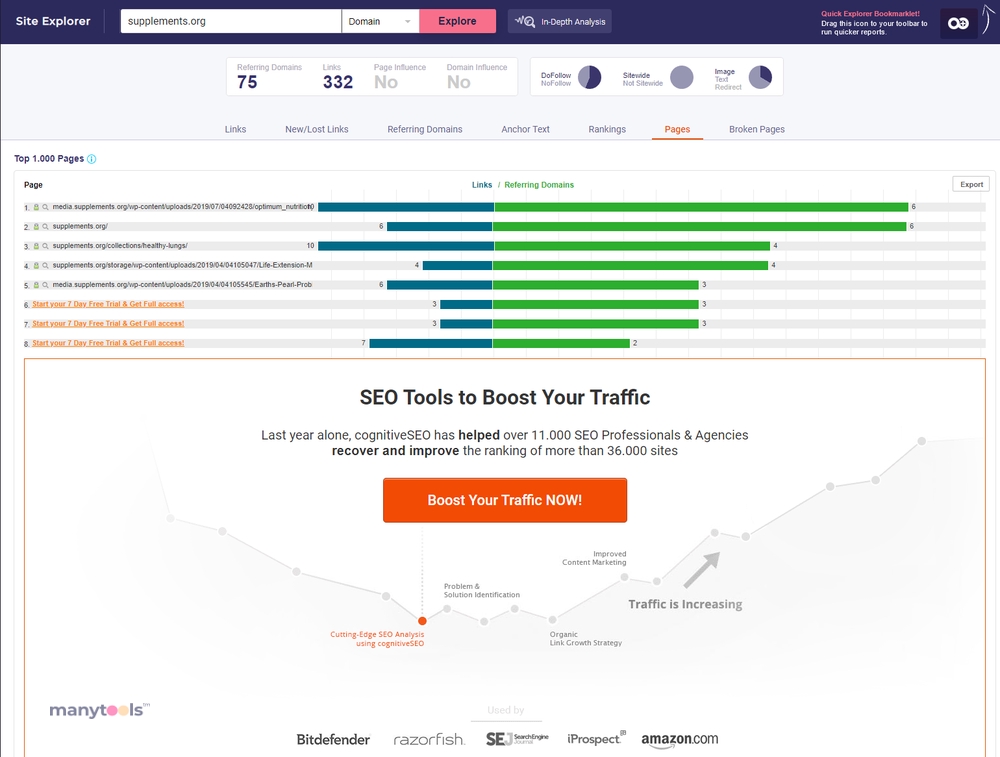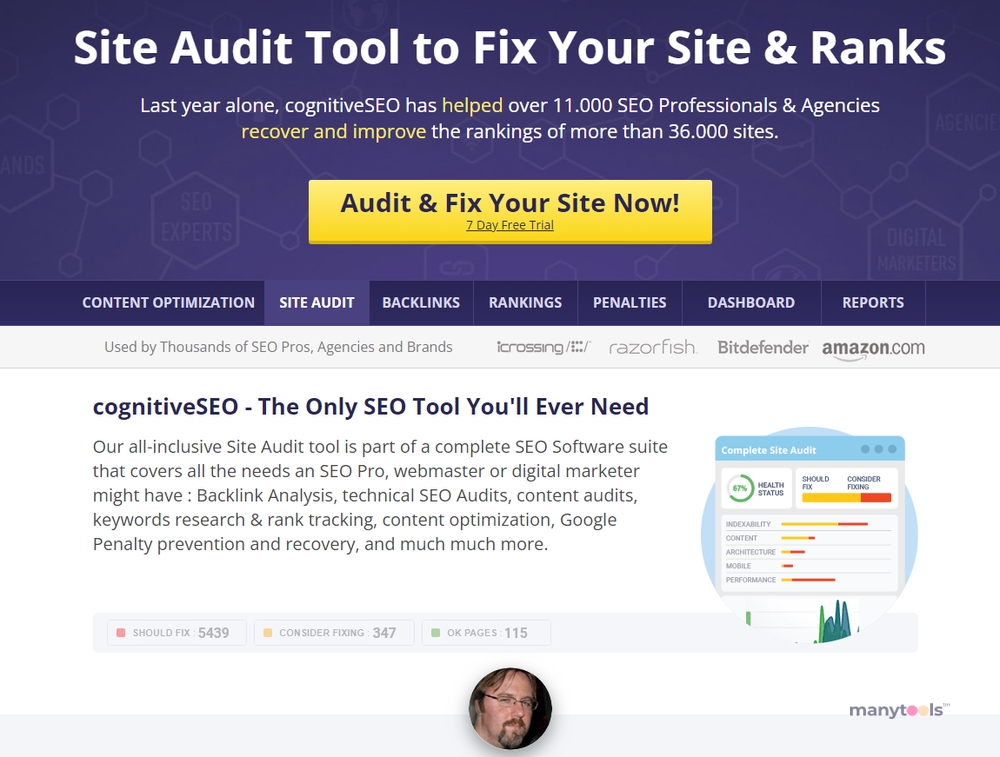 Meet CognitiveSEO, a game-changing suite of SEO tools designed to drive your website's traffic sky-high. What sets CognitiveSEO apart is its unique analytical process that delivers an unparalleled backlink analysis, content audit, and rank tracking for every site. This makes it the go-to resource for developers, SEO experts, marketers, and webmasters alike.
Unmatched Backlink Analysis
One of the standout features CognitiveSEO offers is its backlink analysis. The tool dives deep into your backlinks, providing insights that are clear, actionable, and invaluable for your SEO strategy. It enables you to understand your link profile better and identify potential opportunities to improve your rankings. It's like having an expert SEO consultant at your fingertips, ready to provide insights whenever you need them.
Content Audit Like No Other
Good content is king in the world of SEO, but how do you know if your content is truly up to scratch? Enter CognitiveSEO's content audit. This tool combs through your content, assessing its quality, relevance, and effectiveness. The results? You get a clear picture of what's working, what's not, and where improvements can be made. It's like having a professional content editor on your team, helping you fine-tune your content strategy for maximum effectiveness.
Rank Tracking for Every Site
CognitiveSEO is not just about analyzing your site; it's about tracking its performance too. The rank tracking tool gives you a real-time snapshot of your website's position in search engine rankings. It allows you to track changes over time, giving you a comprehensive picture of your SEO efforts' effectiveness. It's like having a personal SEO tracker, keeping tabs on your site's performance round the clock.
Easy-to-Use Interface
But what's truly impressive about CognitiveSEO is how user-friendly it is. The interface is intuitive and easy to navigate, even for those not technically inclined. This means you can focus on improving your SEO, not figuring out how to use the tool. It's as if CognitiveSEO was designed with the user in mind, making SEO analysis a breeze.
Surprisingly Affordable
You might expect a tool as powerful as CognitiveSEO to come with a hefty price tag, but you'd be wrong. CognitiveSEO offers a range of affordable pricing plans, making it accessible to businesses of all sizes. It's like finding a diamond in the rough - a top-tier SEO tool that doesn't break the bank.
To wrap it up, CognitiveSEO is an all-in-one SEO suite that offers a unique blend of features, usability, and affordability. Whether you're an SEO newbie or a seasoned pro, CognitiveSEO has tools and features that can help skyrocket your website's traffic. Give it a try, and experience the difference for yourself.
The Complete CognitiveSEO Review
CognitiveSEO is a highly adaptable instrument that provides webmasters with immense time-saving benefits and boundless possibilities for enhancing a website's prominence. Having utilized CognitiveSEO for over two years, I can confidently attest to the exceptional experience I've had with this tool. The visually appealing user interface, combined with its user-friendly nature, makes it an ideal tool for individual website proprietors, agencies, and large corporations.
Complete CognitiveSEO Review – Should You Use It?
Undeniably, cognitiveSEO is a valuable instrument. Nevertheless, it doesn't hold the title for being the ultimate digital marketing solution like the "Rolls Royce" of its category. If that's your goal, and you possess the financial means, Ahrefs might be a suitable alternative. However, for those managing budget-conscious startups requiring top-notch digital marketing tools, cognitiveSEO is definitely worth considering. As is common amongst numerous similar tools, you can initiate a free trial to ascertain if it aligns with your requirements.
Other Tools Like
CognitiveSEO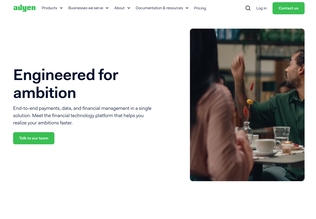 Adyen
adyen.com
Paid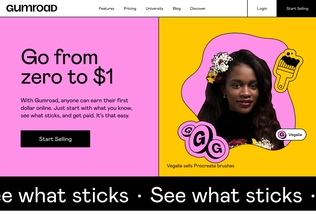 Gumroad
gumroad.com
Paid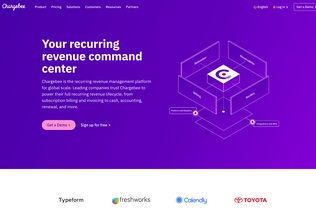 Chargebee
chargebee.com
Trial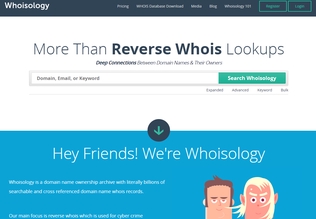 Whoisology
whoisology.com
Trial
Comments