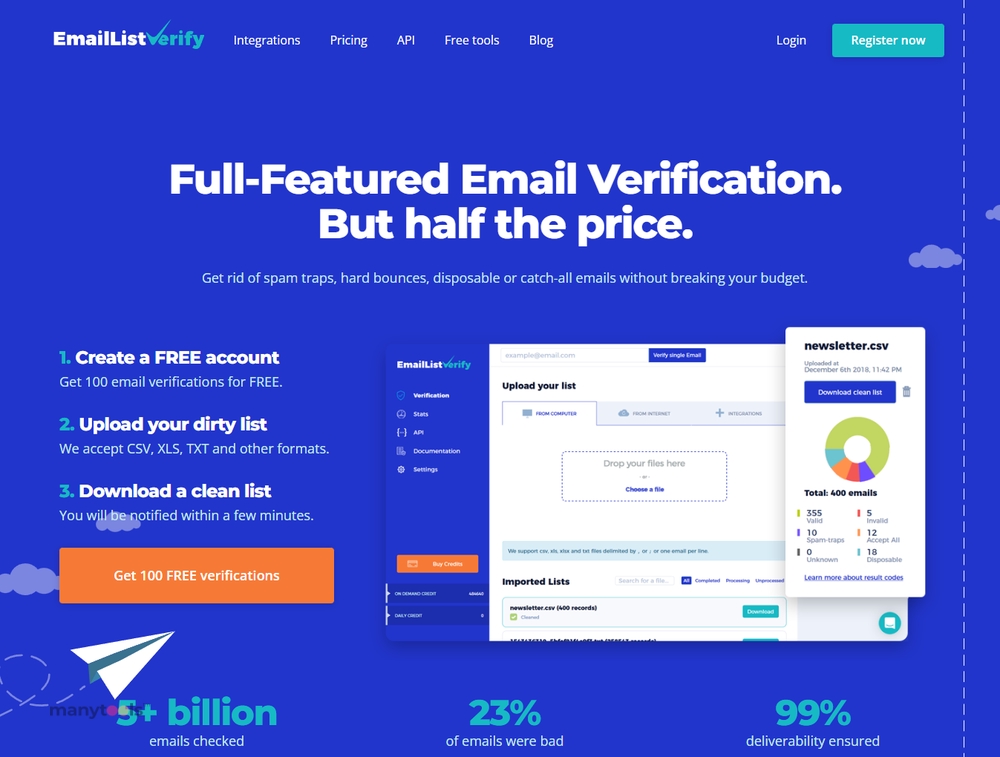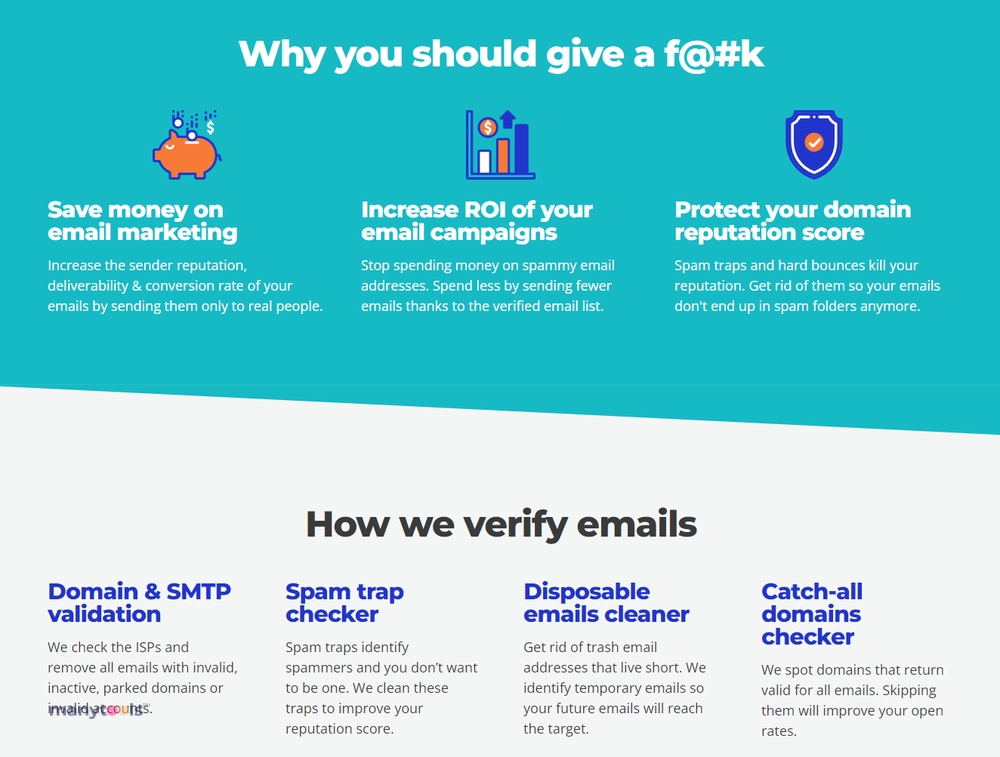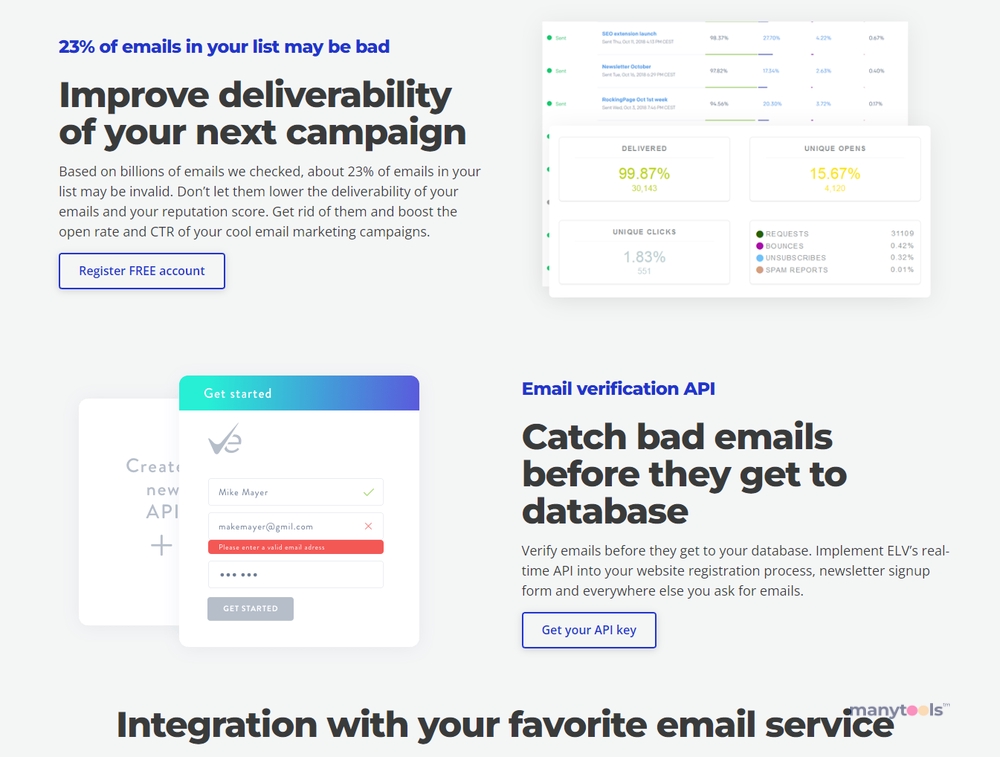 EmailListVerify: Your Ultimate Email Verification Solution
Have you ever struggled with bounced emails, spam traps, or disposable emails? EmailListVerify is the magic wand you need. This sophisticated tool eliminates the headache of maintaining a clean email list with its bulk email verifier and real-time API.
EmailListVerify: Ensuring You Reach Real People
With EmailListVerify, you're not just sending emails into void. It ensures that your mailing list consists of real people with active email accounts. This tool is truly a lifesaver for those who rely on email marketing and need to maintain a healthy sender reputation.
Bulk Email Verifier: No More Bounced Emails
EmailListVerify's bulk email verifier is a game changer. It tests every email address in your list, rooting out invalid, inactive, and fake accounts. This leaves you with a clean, high-quality list of engaged recipients.
Real-Time API: Verify Emails As They Come In
The power of EmailListVerify doesn't stop at bulk verification. With its real-time API, you can verify emails as they come in, ensuring only valid addresses make it to your list. This proactive approach saves you time and effort in the long run.
EmailListVerify: Half the Price, Full-Featured
EmailListVerify doesn't skimp on features. It's a full-featured email verification tool that offers all the functionality of its pricey competitors. Yet, it comes at half the price. You get excellent value without burning a hole in your pocket.
Get Started with 100 Free Email Verifications
If you're still unsure, EmailListVerify offers 100 free email verifications to get you started. This gives you the chance to test the waters and see how well the tool works for you. It's a no-risk opportunity to streamline your email marketing efforts.
Take Control of Your Email List with EmailListVerify
In the digital age, maintaining a clean, engaged email list is vital. EmailListVerify provides a simple, affordable solution. Whether you're a developer, SEO guru, webmaster, affiliate marketer, growth hacker, data analyst, or content creator, this tool can significantly enhance your email marketing efforts. So, why not give EmailListVerify a try? It could be the best decision you make for your email marketing strategy.
Email List Verify Review 2023: Can It Really Verify Bulk Email List?
12 Nov 2022
It seems almost unbelievable that an online application could be without shortcomings, yet Email List Verify defies this notion. This tool arguably provides the most exceptional features, boasting equal power and efficiency for its cost. With remarkable capabilities such as efficient whitelisting/blacklisting, contact management, email monitoring, and email marketing, Email List Verify has undoubtedly established itself as a reliable and valuable solution.
EmailListVerify Review 2023: Features, Pricing, Pros, and Cons
03 Dec 2022
In today's digital landscape, email verification software is necessary for everyone. The importance of email verification cannot be overstated, as it is crucial for all businesses. EmailListVerify is the perfect solution for a wide range of professionals, including those in sales, marketing, lead generation, business development, digital marketing agencies, eCommerce businesses, advertising firms, affiliate marketers, bloggers, B2B experts, publishers, SaaS companies, and many more.
Other Tools Like
EmailListVerify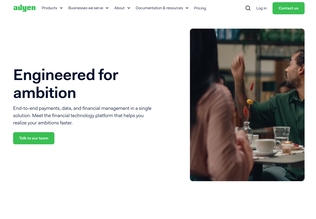 Adyen
adyen.com
Paid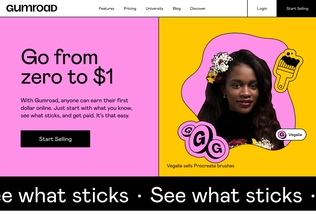 Gumroad
gumroad.com
Paid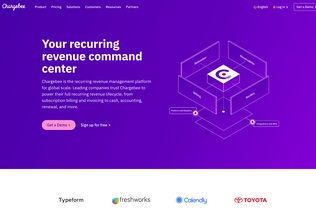 Chargebee
chargebee.com
Trial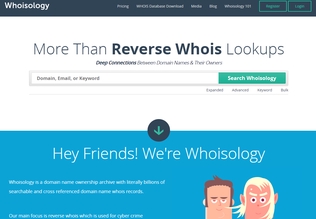 Whoisology
whoisology.com
Trial
Comments