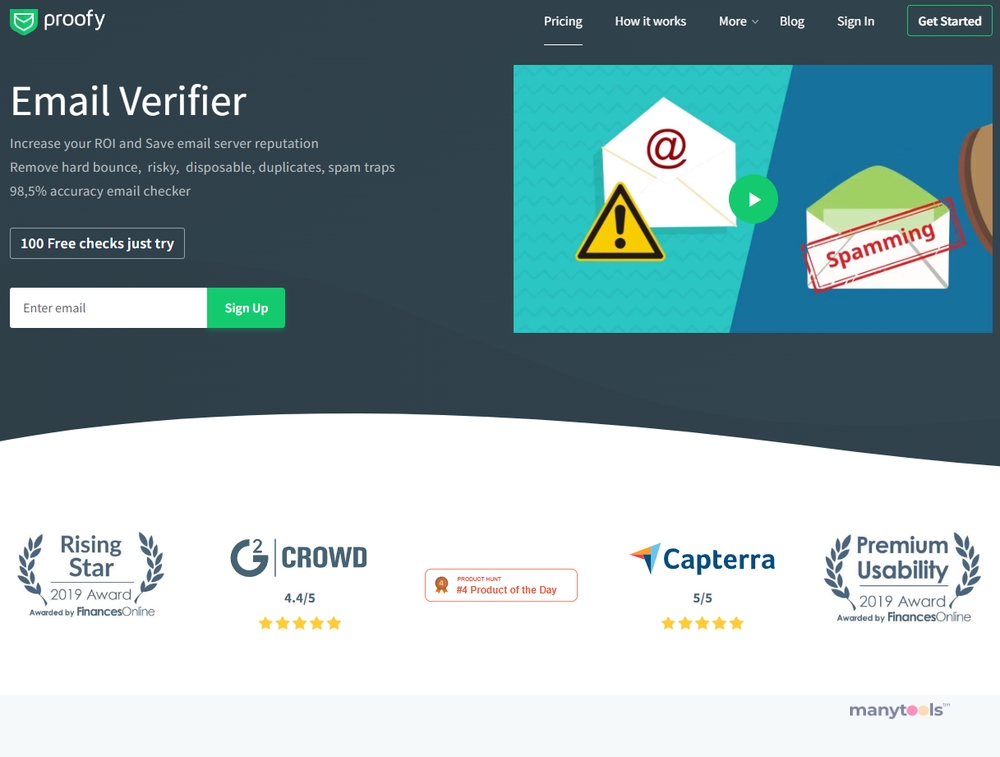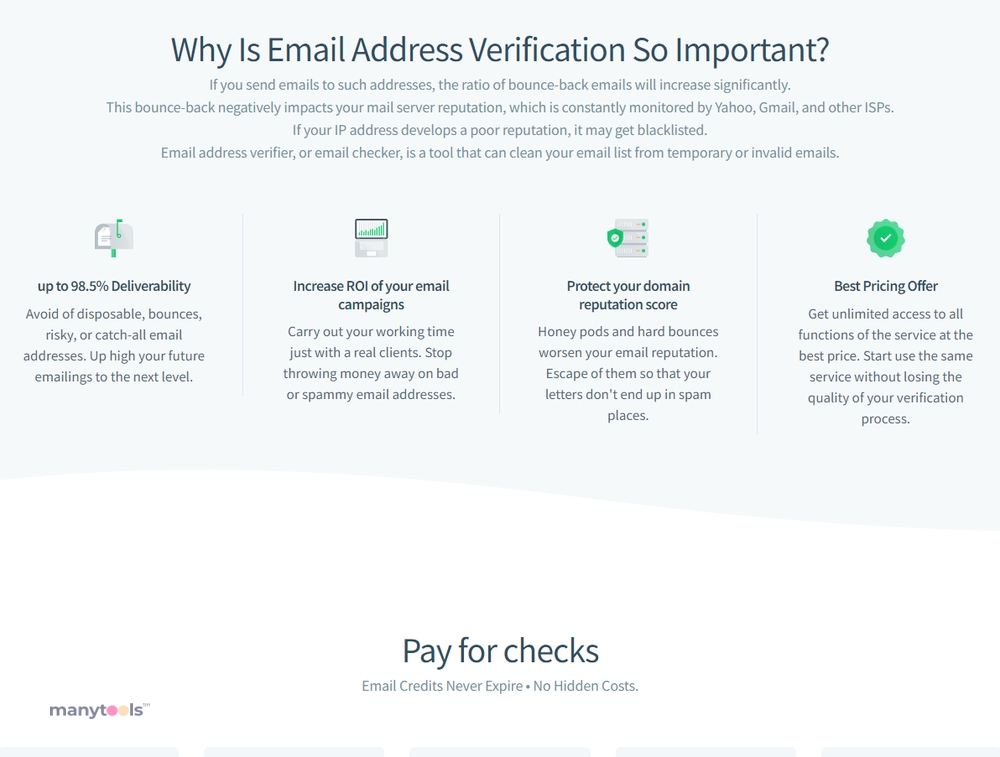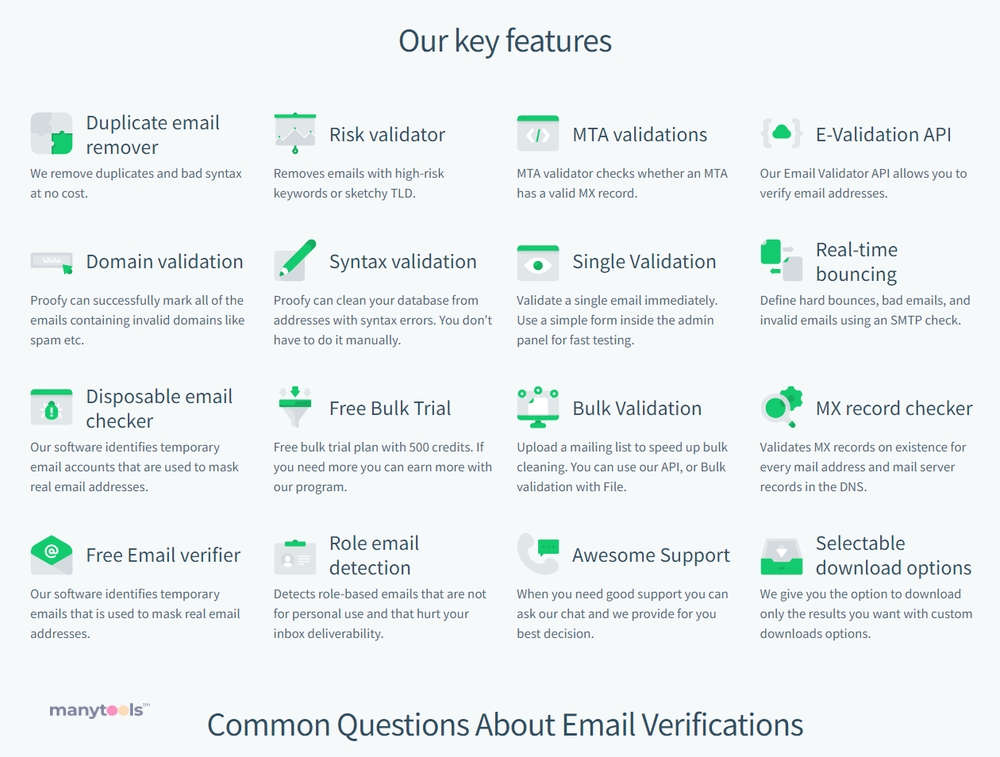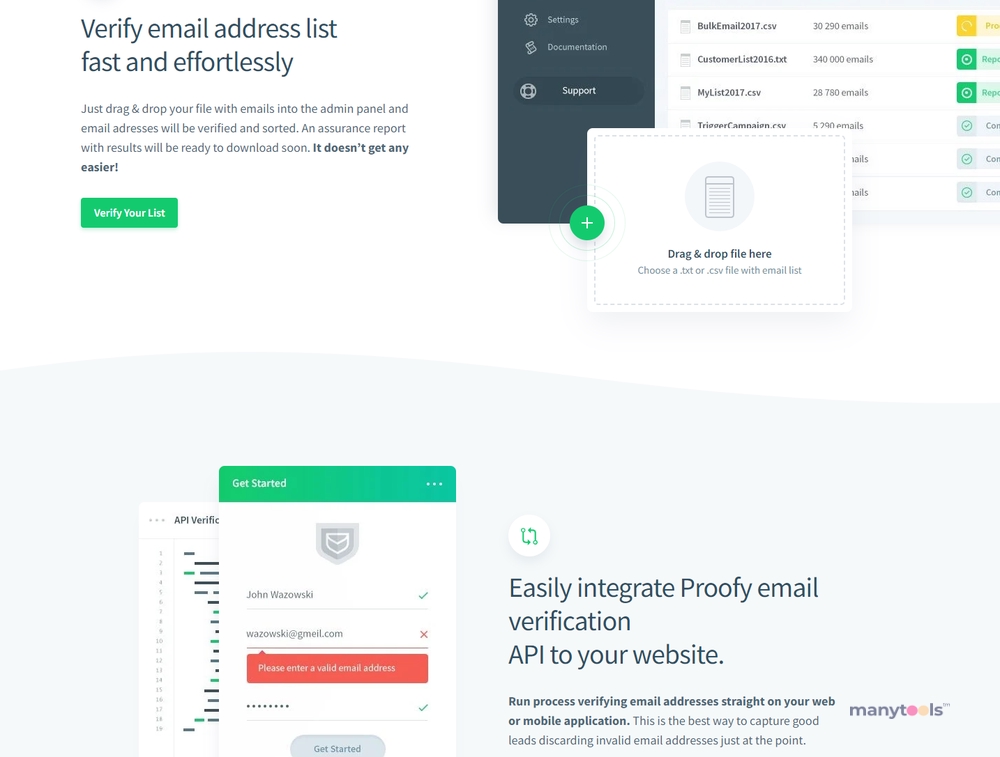 Meet Proofy: The Definitive Email Verification Solution
Proofy stands tall as an industry-leading email verification service. It's a tool designed with precision to validate email addresses online, giving digital professionals an edge in their email marketing campaigns.
Unmatchable Features
It offers a simple, user-friendly interface that allows you to check the validity of an email address in a few easy steps. Proofy asserts itself to be more than just an email checker. It's a comprehensive solution that not only validates email addresses but also helps in improving deliverability, reducing bounce rates, and protecting your reputation as a sender.
Superior Email Verification Service
Proofy's email verification service is a powerful resource for anyone dealing with email marketing. It's a critical tool for developers, SEO specialists, webmasters, affiliate marketers, growth hackers, data analysts, and content creators who need to ensure the authenticity of their email lists.
First Impressions
At first glance, Proofy's website presents itself as a professional and reliable service. With a straightforward layout and easy-to-navigate interface, it's clear that Proofy is designed to make validating email addresses as hassle-free as possible.
Free Checks for Starters
One of the more impressive aspects of Proofy is the offer of the first 500 checks for free. This allows users to test the efficiency and accuracy of the service without any upfront investment, which is a rare find in the industry.
Boost Your Email Marketing
Imagine the edge you'd have with a clean, bounce-proof email list. That's exactly what Proofy aims to provide. By using this tool, you can increase the effectiveness of your email marketing campaigns and ensure your messages reach the inboxes of real people.
Proofy: A Reliable Email Verifier
With its robust features and free trial offer, Proofy is set to revolutionize your email marketing efforts. It's a comprehensive tool that's easy to use and delivers reliable results, making it a go-to resource for digital professionals.
Final Thoughts
If you're looking for a dependable tool to validate your email lists, Proofy is the solution. It's more than just an email verifier. It's a smart investment for any digital professional committed to improving their email marketing strategy. With Proofy, you can be confident in the validity of your email lists and focus on what truly matters - creating compelling content for your audience.
Other Tools Like
Proofy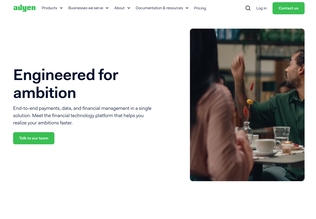 Adyen
adyen.com
Paid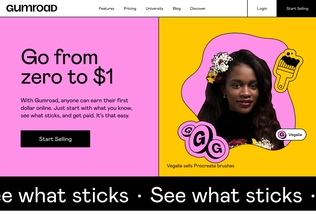 Gumroad
gumroad.com
Paid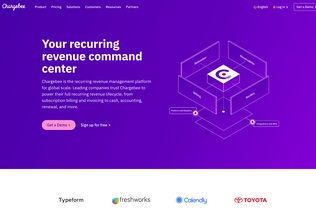 Chargebee
chargebee.com
Trial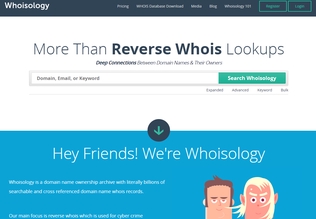 Whoisology
whoisology.com
Trial
Comments