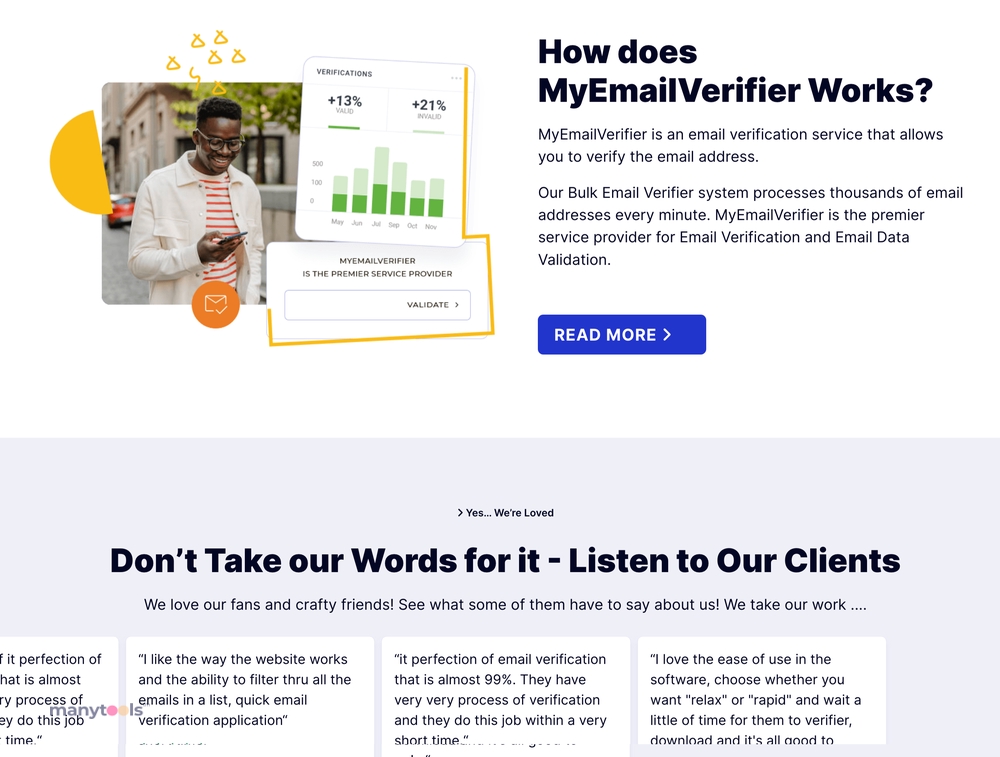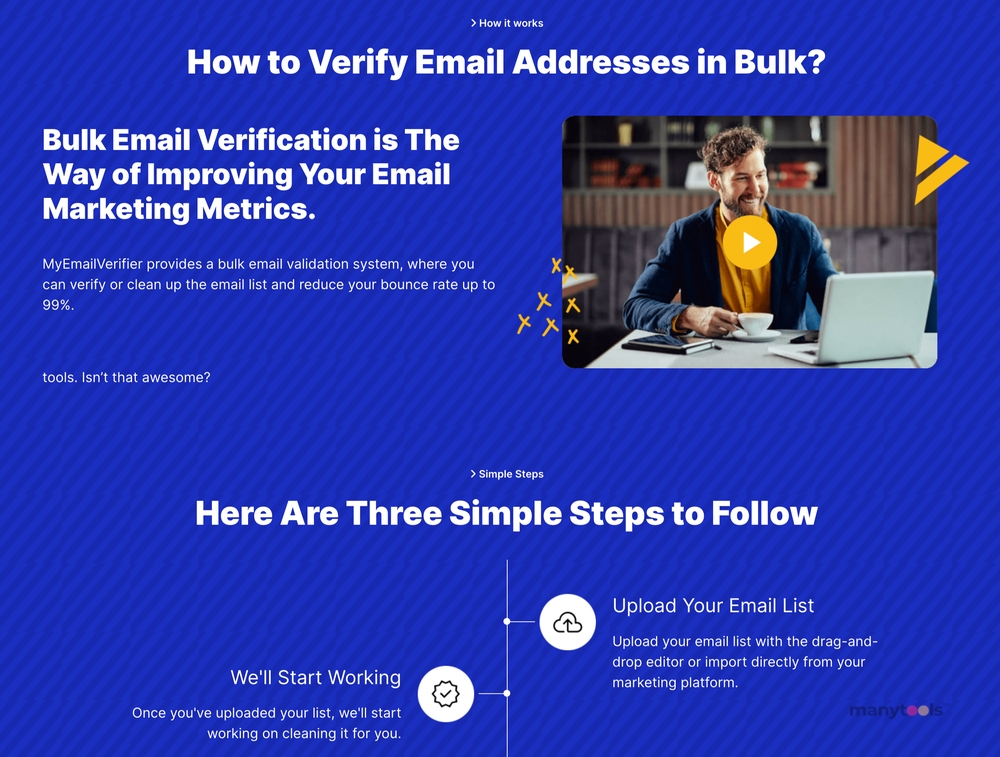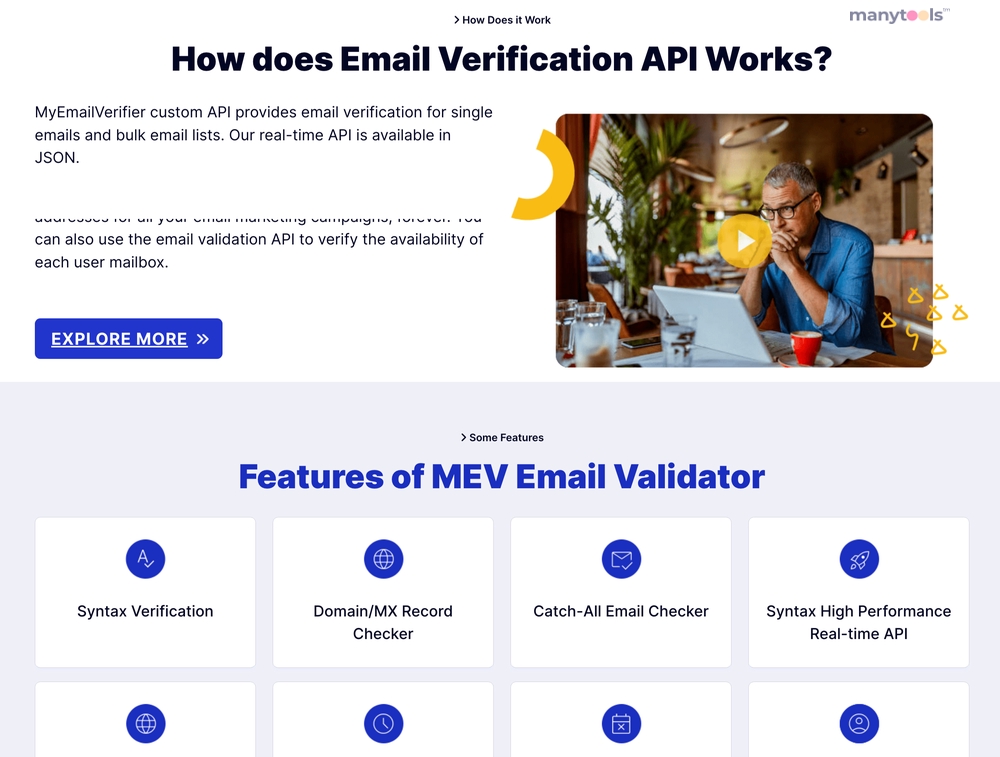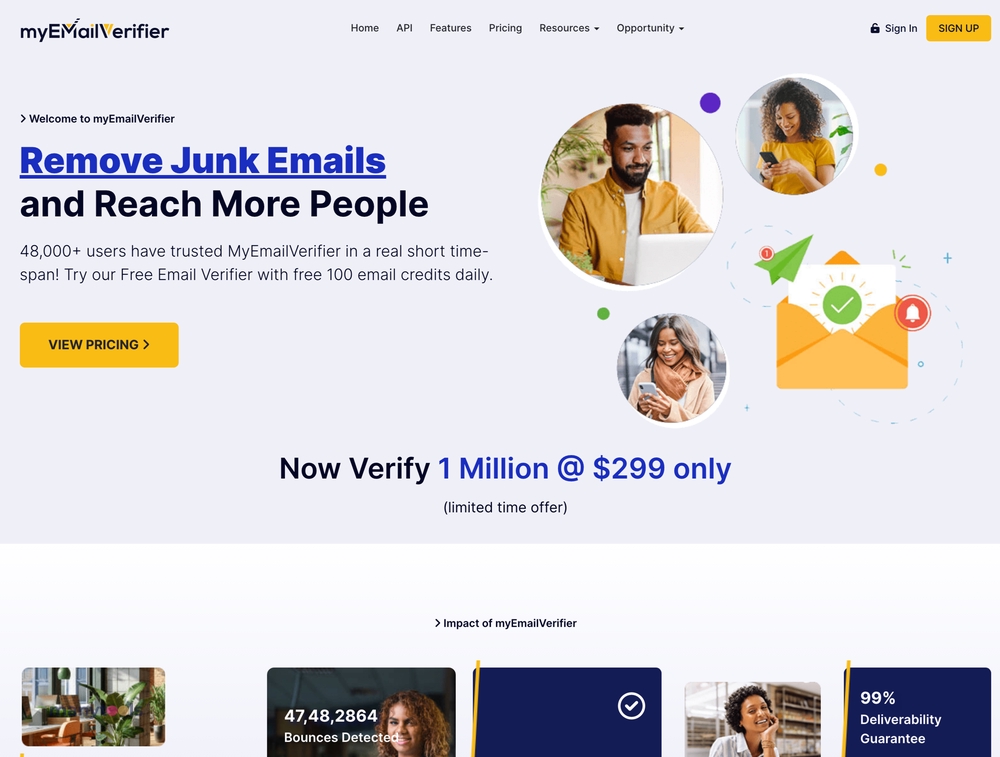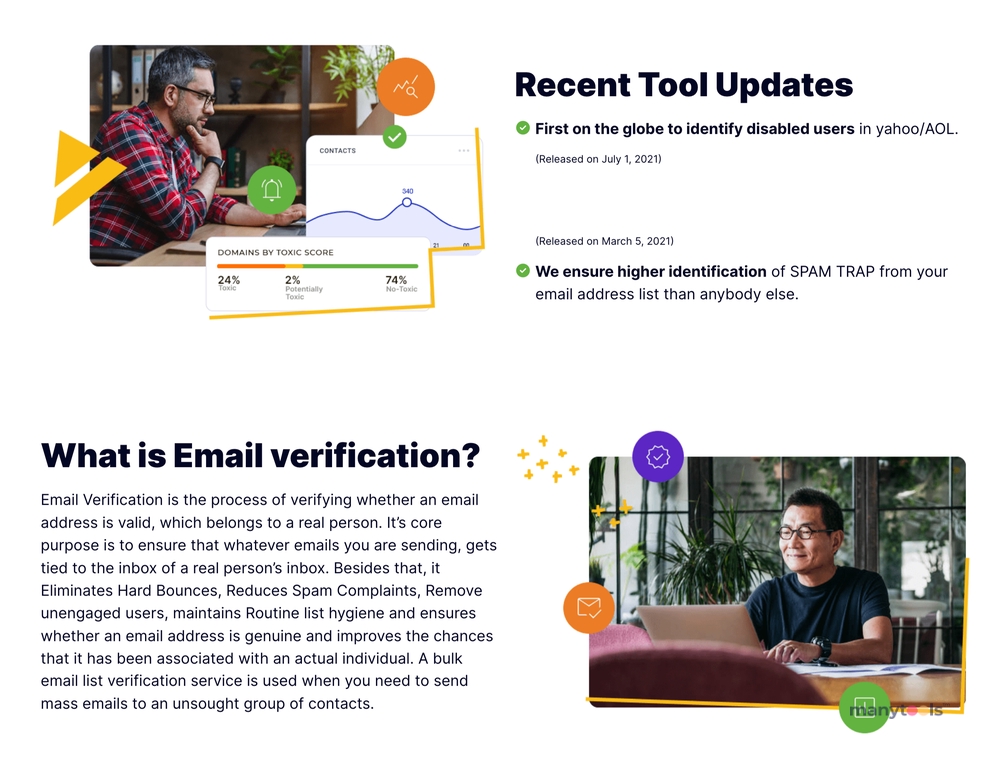 MyEmailVerifier: Elevate Your Email Marketing with Clean and Efficient Lists
Welcome to MyEmailVerifier, the ultimate solution for bulk email verification. This potent tool offers a distinctive approach to maintaining a clean and efficient email list. With the ability to verify 100 email addresses daily for free, it's your safeguard against spam and invalid accounts.
A Strategy for Success
MyEmailVerifier operates on a simple yet powerful principle - it minimizes email bounces and eliminates junk emails. This not only leads to cleaner inboxes but also maximizes the success of your campaigns by reaching genuine potential customers. Bid farewell to wasted emails and embrace a more productive strategy.
User-Friendly Simplicity
MyEmailVerifier sets itself apart with its user-friendly interface. Whether you're a beginner or an experienced user, you'll effortlessly navigate its features. The verification process is straightforward, eliminating any complexities.
Empowering Functionality
Beyond its interface, MyEmailVerifier boasts robust functionality. The tool is designed to eliminate spam traps, ensuring your marketing emails avoid junk folders and email blocks. This means you can connect with more people and enhance your conversion opportunities.
Generous Free Quota
With the capacity to verify 100 email addresses daily for free, MyEmailVerifier caters perfectly to small to medium-sized businesses. This feature allows them to maintain a clean email list without straining their budget. For larger volumes, premium options are available.
Tackling Bounces with Precision
MyEmailVerifier impresses with its ability to significantly reduce email bounces. Through rigorous email address verification, it ensures the validity and activity of each address. This proactive approach minimizes the chances of bounced emails, amplifying the effectiveness of your email marketing strategy.
Quality over Quantity
Beyond verification, MyEmailVerifier aids in eliminating junk emails from your list. This ensures your email list consists solely of potential customers, enhancing its efficiency and your campaign's success.
Empower Your Email Marketing
In essence, MyEmailVerifier is a powerful ally for digital professionals across various fields. Whether you're a developer, designer, SEO expert, affiliate marketer, growth hacker, data analyst, or content creator, this tool streamlines your email marketing endeavors. Don't let spam or invalid emails hinder your progress. With MyEmailVerifier, you'll reach more individuals and make a lasting impact.
MyEmailVerifier Review 2023: Features, Pros and Cons, Pricing
28 Feb 2022
MyEmailVerifier is an exceptional and impressive email validation solution suitable for all types of businesses. Its outstanding email verification functionality and top-notch deliverability assurance never disappoint. This is the ultimate email validator for marketers, sales representatives, lead generators, recruiters, business owners, bloggers, and affiliate marketers, making it an essential tool for email marketing experts.
Other Tools Like
MyEmailVerifier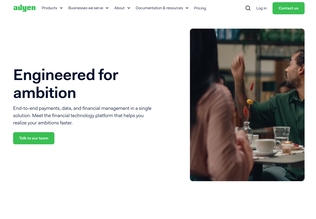 Adyen
adyen.com
Paid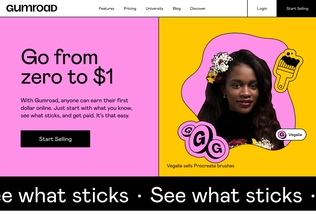 Gumroad
gumroad.com
Paid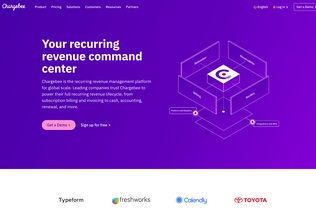 Chargebee
chargebee.com
Trial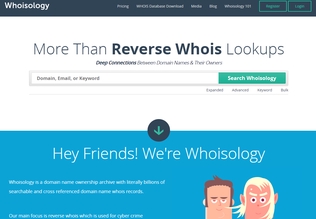 Whoisology
whoisology.com
Trial
Comments