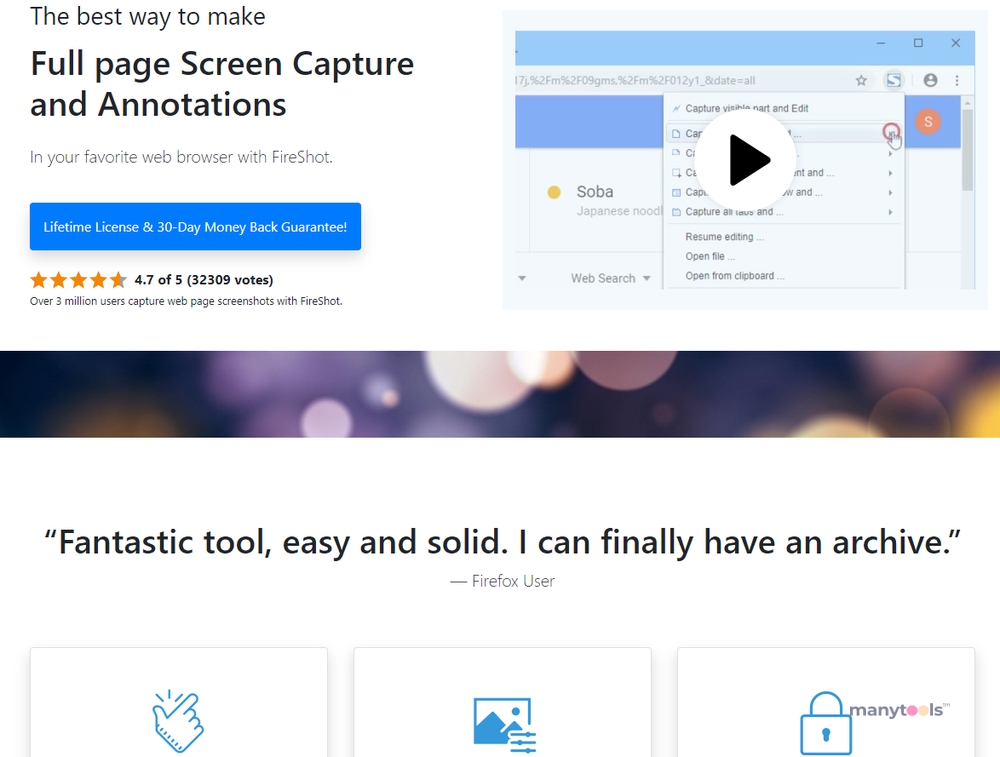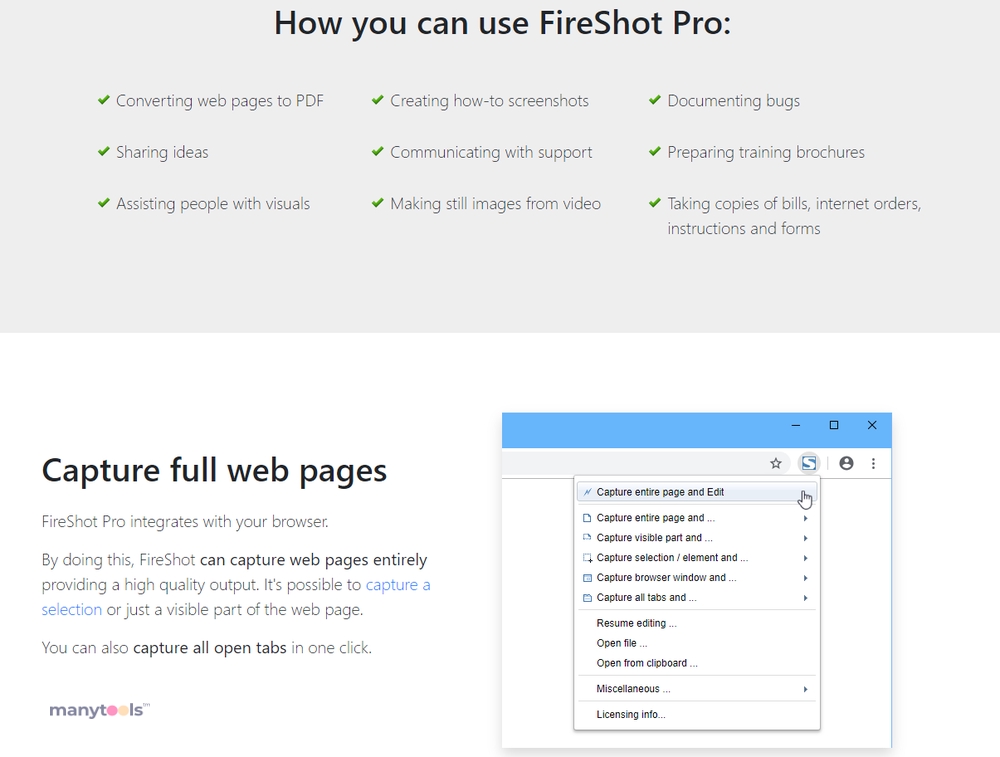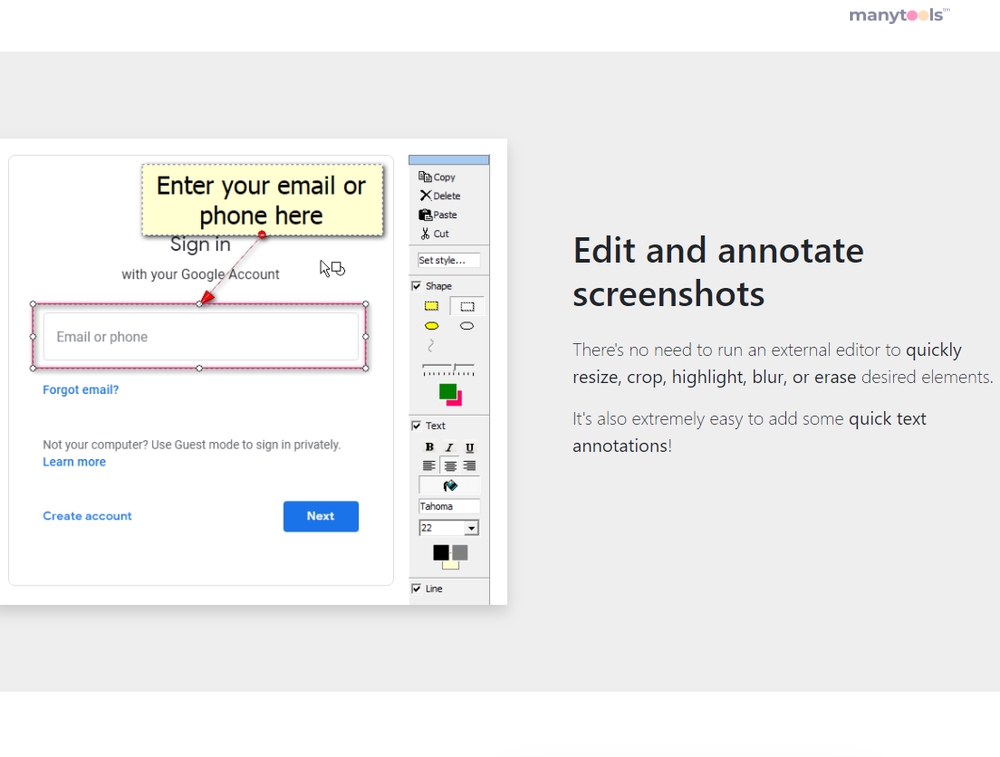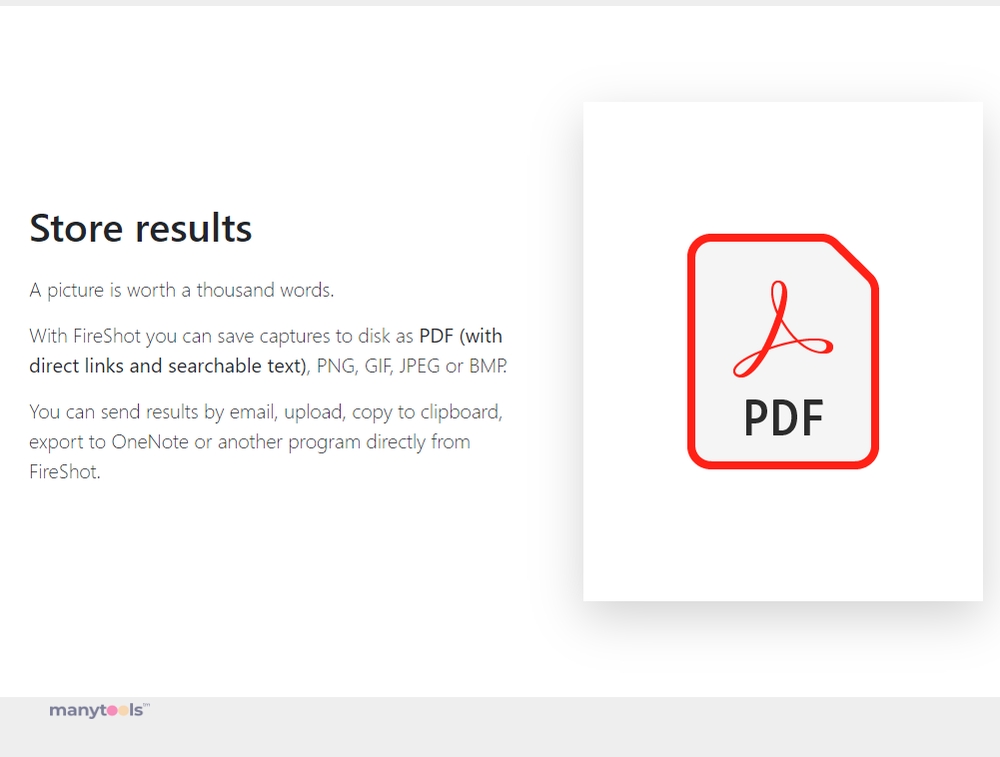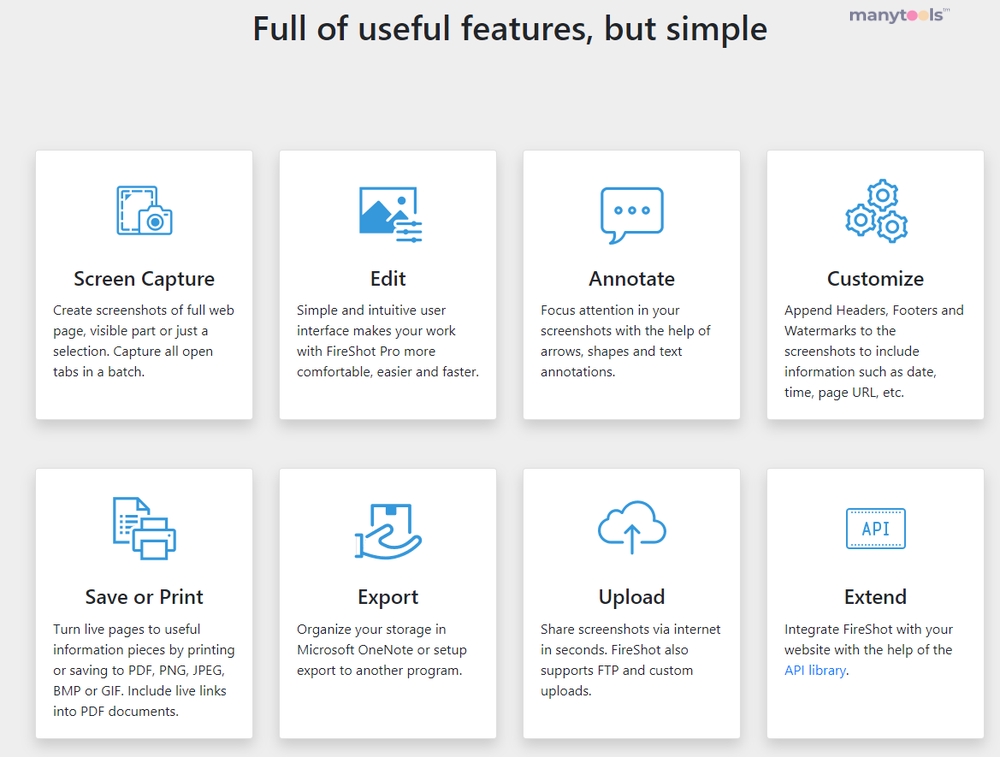 FireShot: A Powerful Tool for Instant Website Screenshots
Entering the world of digital documentation, FireShot stands out as a compelling tool designed to capture and document website screenshots straight from your browser. This tool is perfect for developers, designers, and content creators who require a fast and efficient way to record web pages.
A Step Above Traditional Screenshot Tools
Unlike other screenshot tools, FireShot is integrated into your browser for immediate use. This feature eliminates the need for extra steps, saving you valuable time. It's a tool that understands the fast-paced nature of digital professions and offers a streamlined solution.
Capture and Annotate with Ease
Upon capturing a screenshot, FireShot offers the ability to annotate your capture. This feature is a game-changer for SEO gurus and growth hackers who need to highlight specific areas of a webpage. It's not just about capturing the image, but also being able to communicate effectively what the image represents.
Instant Screenshots: A Time Saver
Time is a precious commodity in the digital world. FireShot respects this by offering instant website screenshots. Just a single click and the screenshot is yours. No more wasted time waiting for tools to load or struggling with complicated interfaces.
Highly Versatile for All Digital Professionals
FireShot doesn't just cater to one type of digital professional. Whether you're a webmaster, developer, designer, or content creator, this tool offers functionality that can simplify your workflow. It's the versatility that sets FireShot apart from its competitors.
Capture Full or Partial Screenshots
FireShot understands that not every situation requires a full-page screenshot. Therefore, it provides the option to capture either full or partial screenshots, giving you control over what content you wish to document. It's the attention to detail that makes FireShot a preferred tool for many digital professionals.
The Final Word on FireShot
FireShot offers a streamlined approach to capturing website screenshots. Its ease of use coupled with its powerful annotation feature makes it an excellent tool for any digital professional. If you're in the market for a screenshot tool that understands your needs and delivers high-quality results, FireShot is definitely worth checking out.
Other Tools Like
Fireshot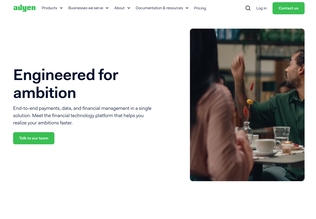 Adyen
adyen.com
Paid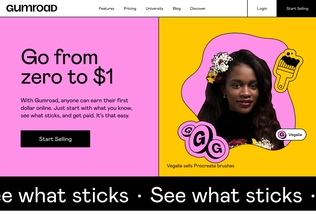 Gumroad
gumroad.com
Paid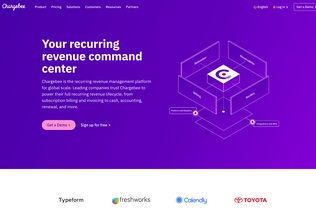 Chargebee
chargebee.com
Trial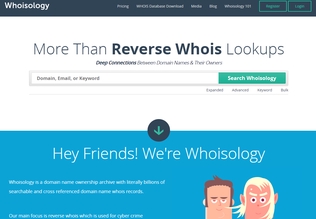 Whoisology
whoisology.com
Trial
Comments