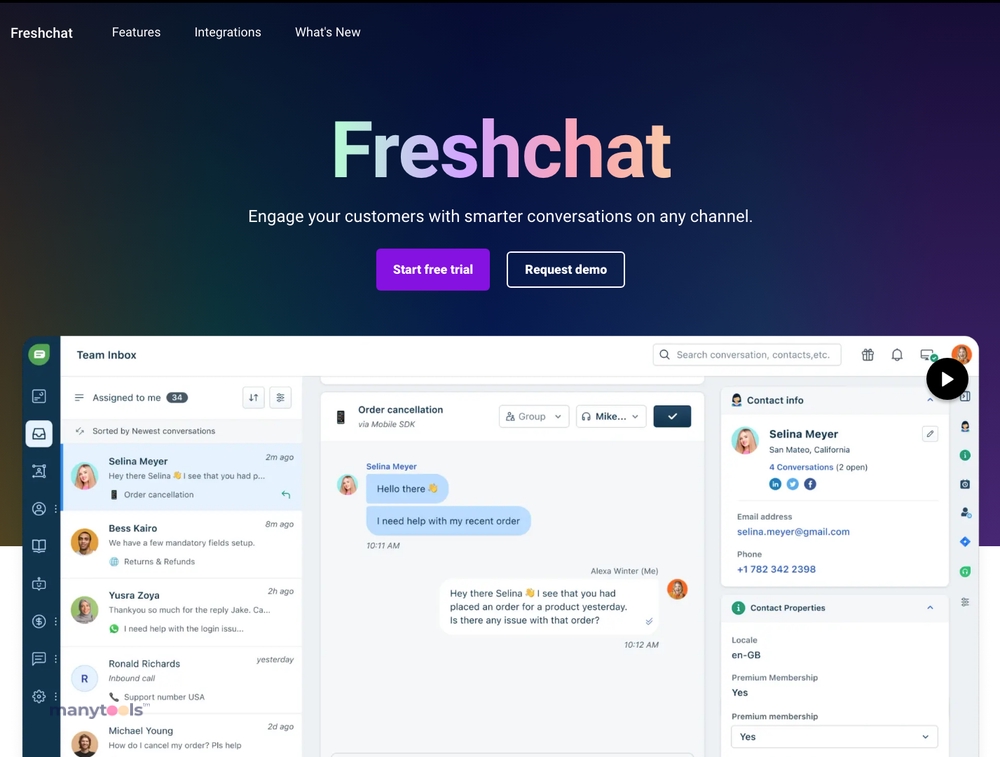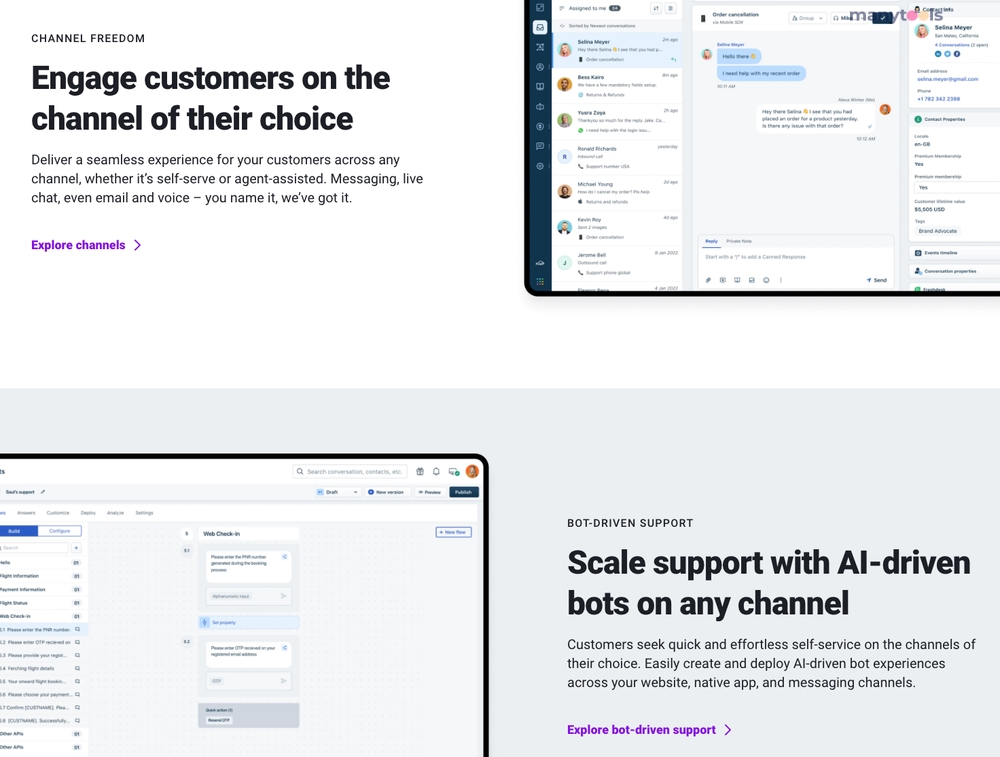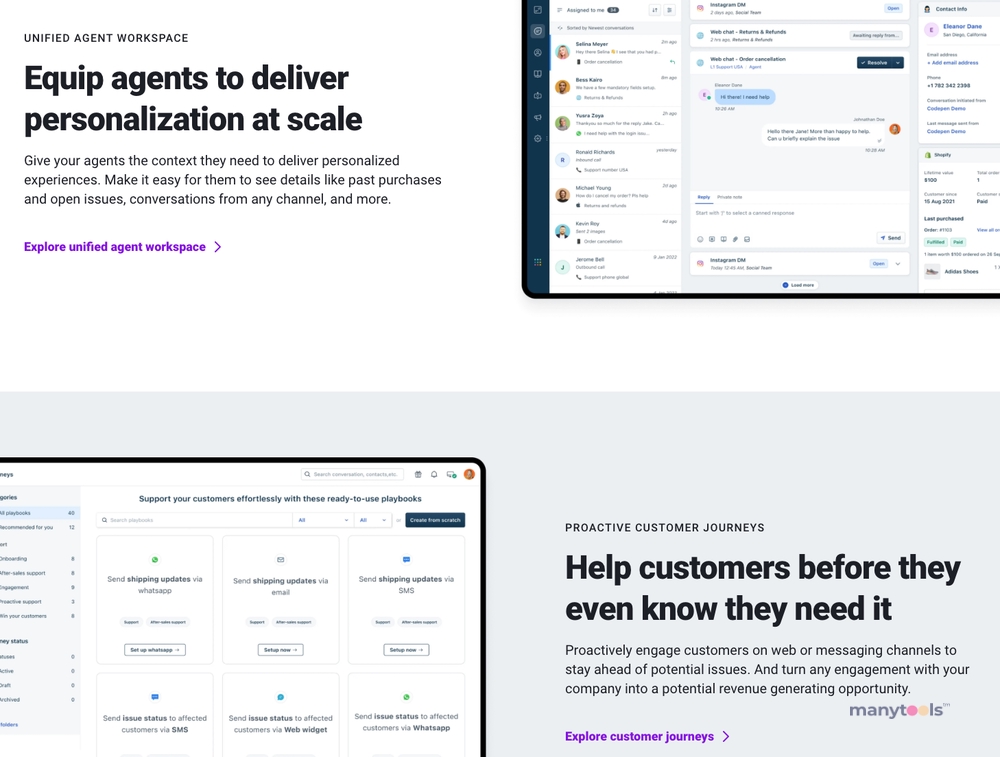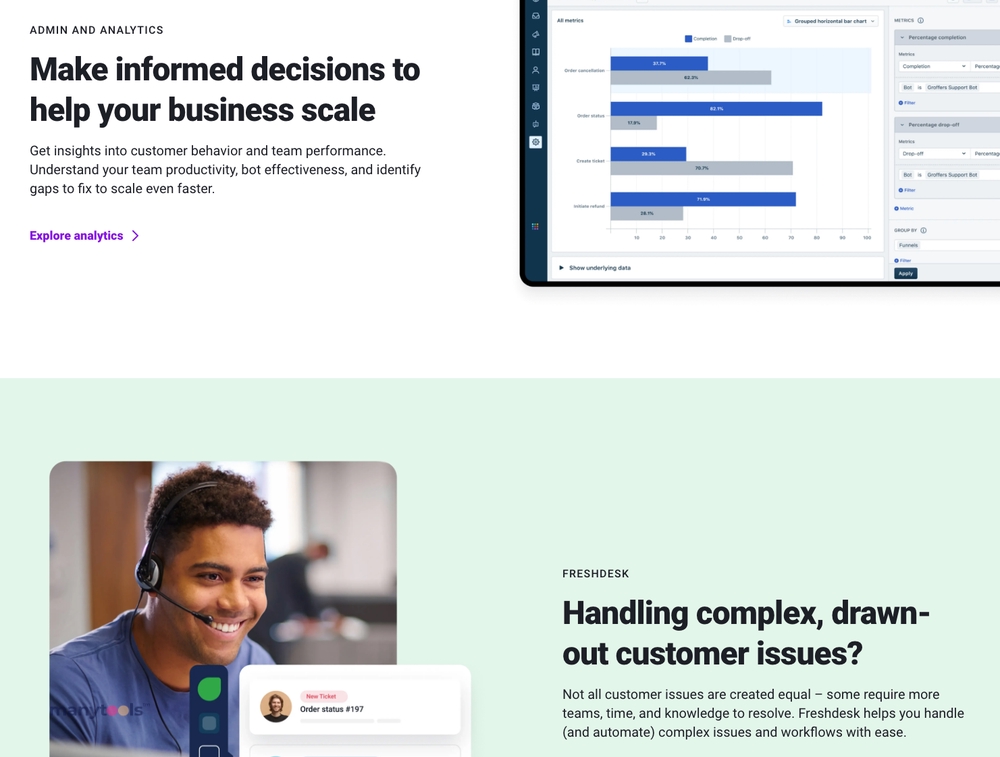 Introducing Freshchat: Your Ultimate Customer Messaging Solution
Meet Freshchat, the revolutionary tool that's breaking barriers in customer messaging. It's not just any live chat software, it's a comprehensive solution that integrates AI bots for an exceptional customer experience.
Harnessing the Power of Freshchat
Imagine a tool that unifies messaging channels, personalizes in-app and website self-service, and extends its reach across digital messaging platforms. This is what Freshchat offers. It's the ultimate tool for businesses seeking to streamline customer communication and enhance customer experience.
The Magic of AI Bots
In the age of artificial intelligence, Freshchat stands out with its use of AI bots. These intelligent entities work tirelessly to engage your customers, answer their queries and provide information instantly. This results in a more efficient and satisfying customer support experience.
Unifying Messaging Channels
Freshchat takes convenience a step further by unifying various messaging channels. Whether it's WhatsApp, SMS, or other digital messaging platforms, manage your customer messages from a single point. This not only makes life easy for your customer service team but also ensures a seamless experience for your customers.
Personalized Self-Service
Nothing beats a personalized customer experience. With Freshchat, you can now personalize self-service on your website and in-app. This means you can deliver more targeted and relevant responses to your customers, enhancing their overall user experience.
Freshchat in Action
So, what does it feel like to have Freshchat in your digital toolkit? It's like having a 24/7 customer service team, an intelligent assistant, and a messaging hub all rolled into one. It's a tool that works relentlessly to ensure customer satisfaction while freeing up your team to focus on other important aspects of your business.
Why Freshchat?
In a nutshell, Freshchat is the answer to efficient, unified, and personalized customer messaging. It's a tool designed to meet the needs of modern businesses, delivering a customer experience that's nothing short of exceptional. It's more than just a tool; it's a game-changer in customer communication.
Freshchat Review, Pricing & Features
Freshchat, a live chat platform provided by Freshworks, focuses on customer engagement through features such as email marketing and live chat. The free plan provides 100 seats, making it an appealing option for small businesses seeking a live chat solution. Nevertheless, the chatbot feature's steep price may pose a financial challenge for smaller companies. For more affordable chatbot capabilities, consider exploring alternatives like Crisp or Tidio.
Other Tools Like
Freshchat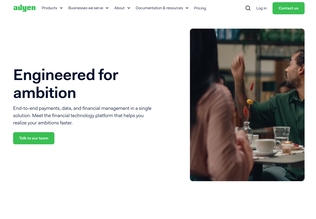 Adyen
adyen.com
Paid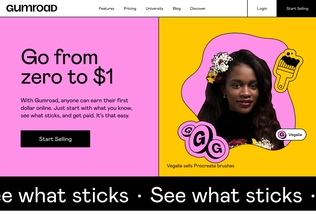 Gumroad
gumroad.com
Paid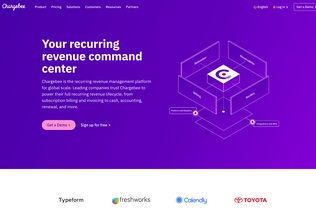 Chargebee
chargebee.com
Trial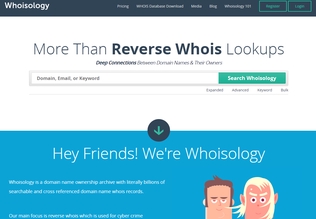 Whoisology
whoisology.com
Trial
Comments