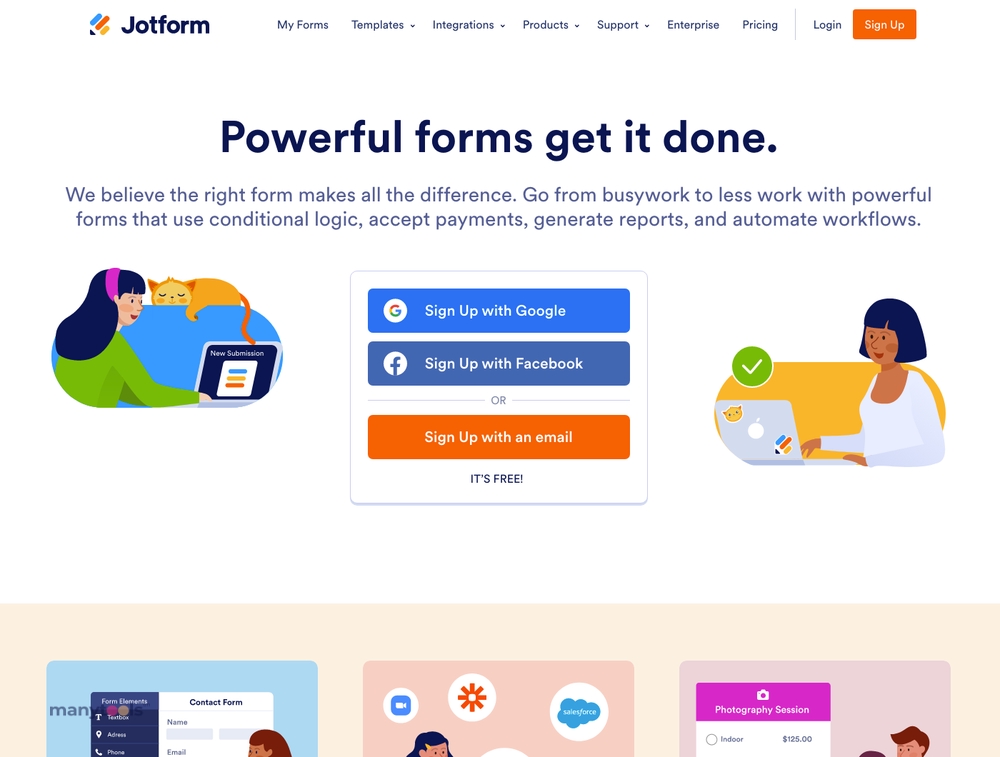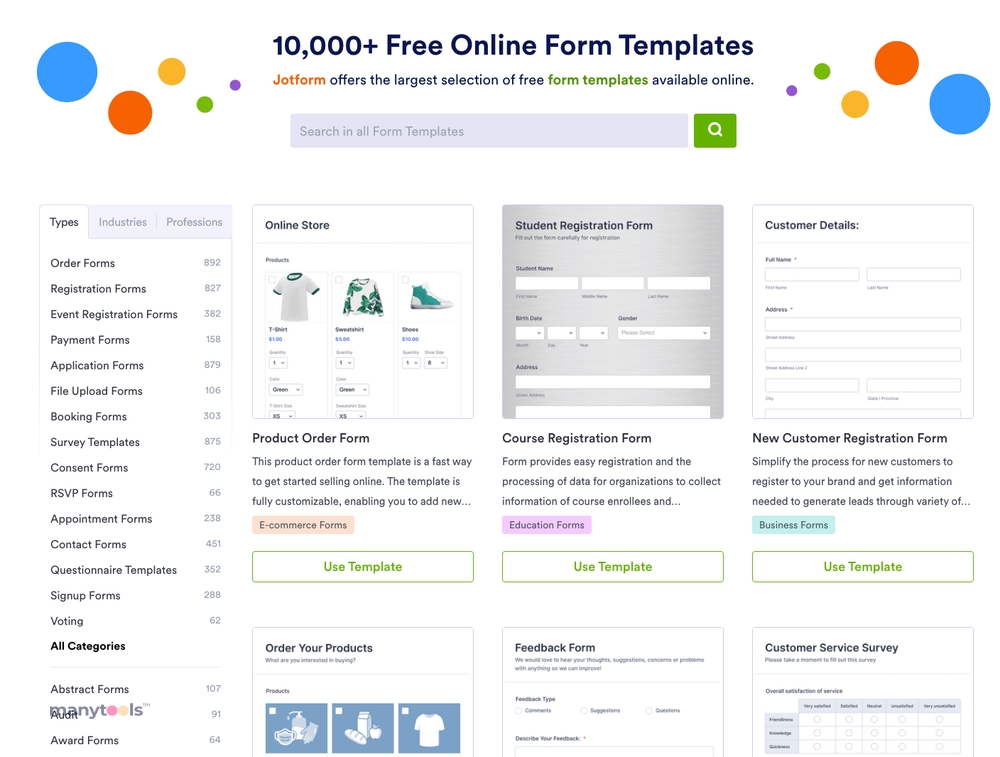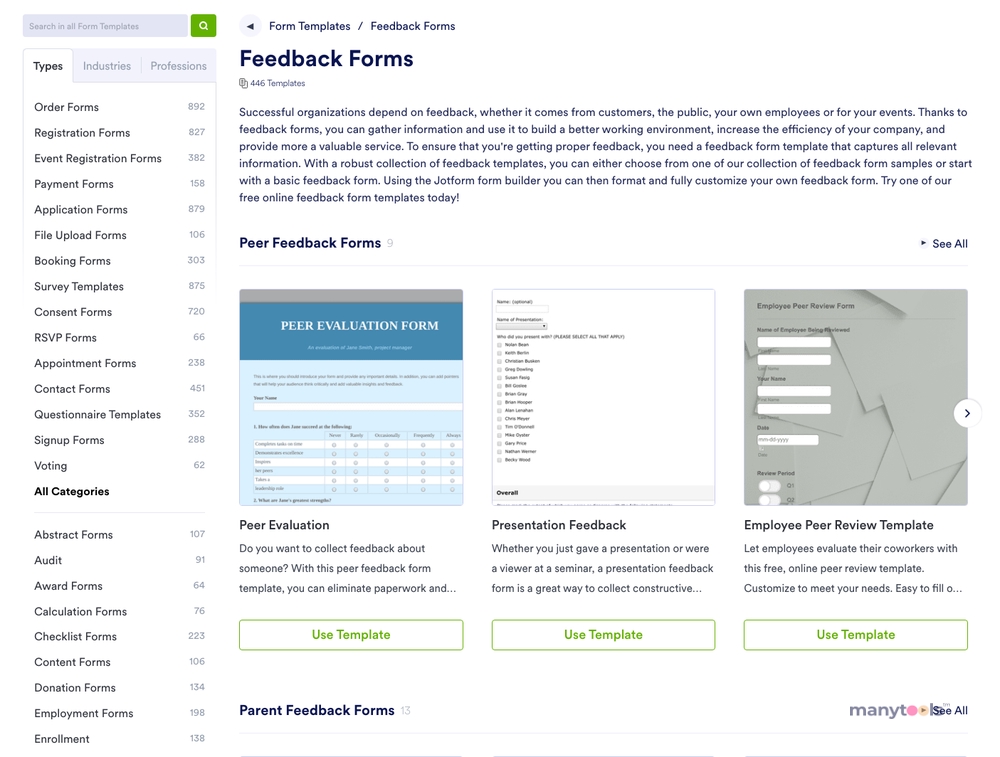 JotForm: A Game-Changer in Online Form Creation
Have you ever found yourself needing to create an online form, but felt lost in the process? Don't worry, you're not alone. JotForm is here to assist you. This free online form builder and form creator is a boon for digital professionals of all stripes.
Simplicity at Its Best
JotForm offers a user-friendly platform with a drag-and-drop form builder that caters to both beginners and experienced users. Whether you're putting together registrations, applications, orders, or payments, JotForm makes the process incredibly easy. With no coding or technical skills required, you can create functional and aesthetically pleasing forms in no time.
Powerful Functionality
Don't let the simplicity fool you. JotForm is a powerhouse when it comes to functionality. Its intuitive interface allows you to create an array of forms, from simple contact forms to complex surveys. With just a few clicks, you can add fields, change layouts, incorporate images, and even set up automated responses.
Customization and Flexibility
JotForm doesn't just allow you to create forms - it lets you customize them to your heart's content. With a wide array of templates and themes, you can tailor your forms to match your brand's identity or the specific needs of your project. The flexibility doesn't stop there. JotForm also allows you to integrate your forms with popular web services for seamless data collection and management.
Data Security
Online forms often involve collecting sensitive information. With JotForm, you can rest assured that your data is safe. The platform assures data security with its SSL encryption and dedicated security team. Your forms are not just easy to create, but also safe to use.
Reliable Support
In case you face any difficulties or have queries, JotForm has a reliable customer support team at your service. The team is always ready to assist you in resolving any issues, making sure you get the most out of this fantastic tool.
In a Nutshell
JotForm is truly a game-changer in the world of online forms. Its simplicity, functionality, customization options, data security, and reliable support make it an invaluable tool for any digital professional. If you're looking for an easy-to-use, yet powerful form builder, JotForm is the way to go.
An unexpected twist in the world of form creation, JotForm is a tool you didn't know you needed, but now won't be able to live without. It truly transforms the process of form creation, making it a breeze rather than a chore. So why wait? Dive in and experience the magic of JotForm today.
Jotform Form Builder Review
17 Jan 2022
Jotform is a highly proficient form builder offering numerous appealing features. Its drag-and-drop form designer is remarkably user-friendly, allowing for quick customization of your forms. The extensive libraries for themes, apps, and widgets are excellent for creating advanced forms capable of collecting various data types. While Jotform cannot customize surveys according to the respondent's answers, this functionality surpasses what most individuals and businesses require.
Jotform Review: An Easy Solution for Online Forms
Jotform offers a complimentary option to Google Forms, allowing users to craft personalized forms for various purposes. This platform is well-received by businesses, agencies, and individual users for personal requirements. Jotform stands out as a fantastic selection for constructing online forms due to its straightforward setup and user-friendly design, enabling effortless form customization. Its robust features ensure comprehensive data and insights are provided. If you're seeking an online form-builder that is convenient, loaded with features, and cost-free, Jotform is worth considering.
JotForm Review 2023: Is It a Great Platform to Create Online Forms?
03 Jan 2023
JotForm strives to ensure that technical expertise is not a limiting factor for individuals looking to create their own forms. Many team members lack a design background, making design-related tasks challenging. This is why JotForm's extensive collection of polished templates proved to be a blessing when developing online forms. The platform's drag-and-drop interface is user-friendly, and all the tools are incredibly simple. In summary, it took us 10 minutes to grasp JotForm's form builder and develop our custom form.
Other Tools Like
JotForm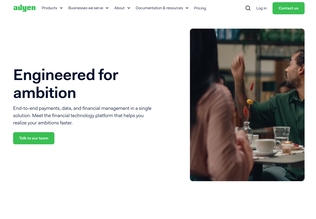 Adyen
adyen.com
Paid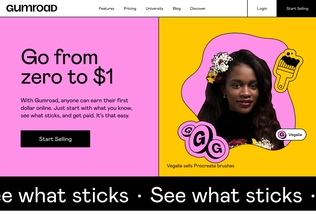 Gumroad
gumroad.com
Paid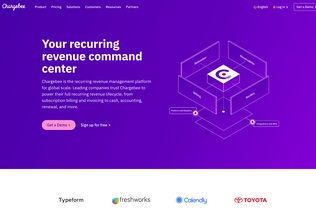 Chargebee
chargebee.com
Trial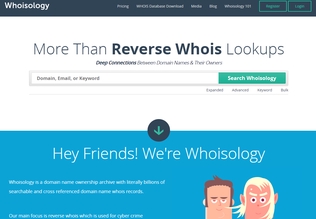 Whoisology
whoisology.com
Trial
Comments