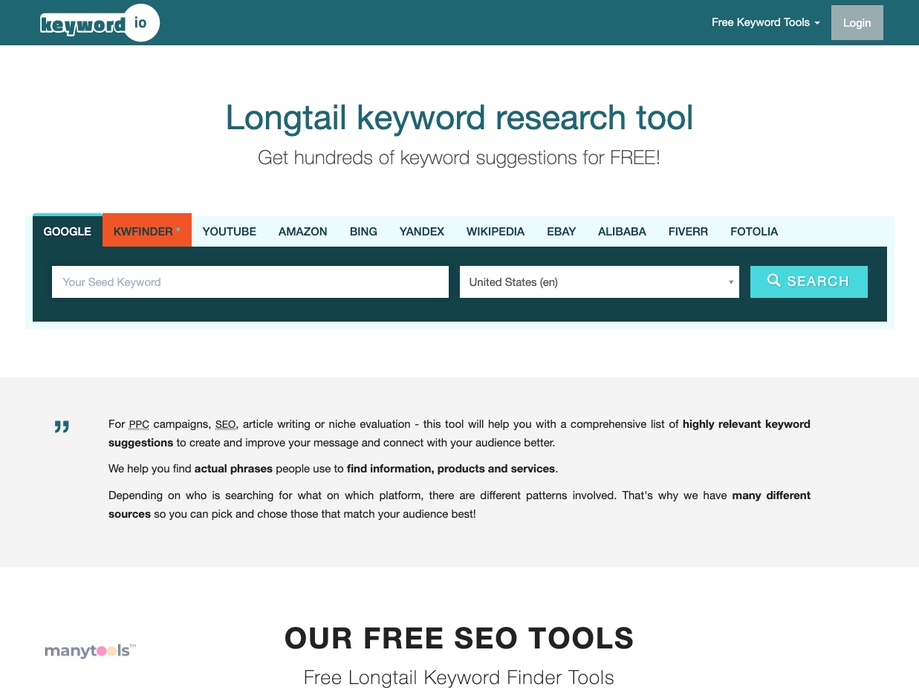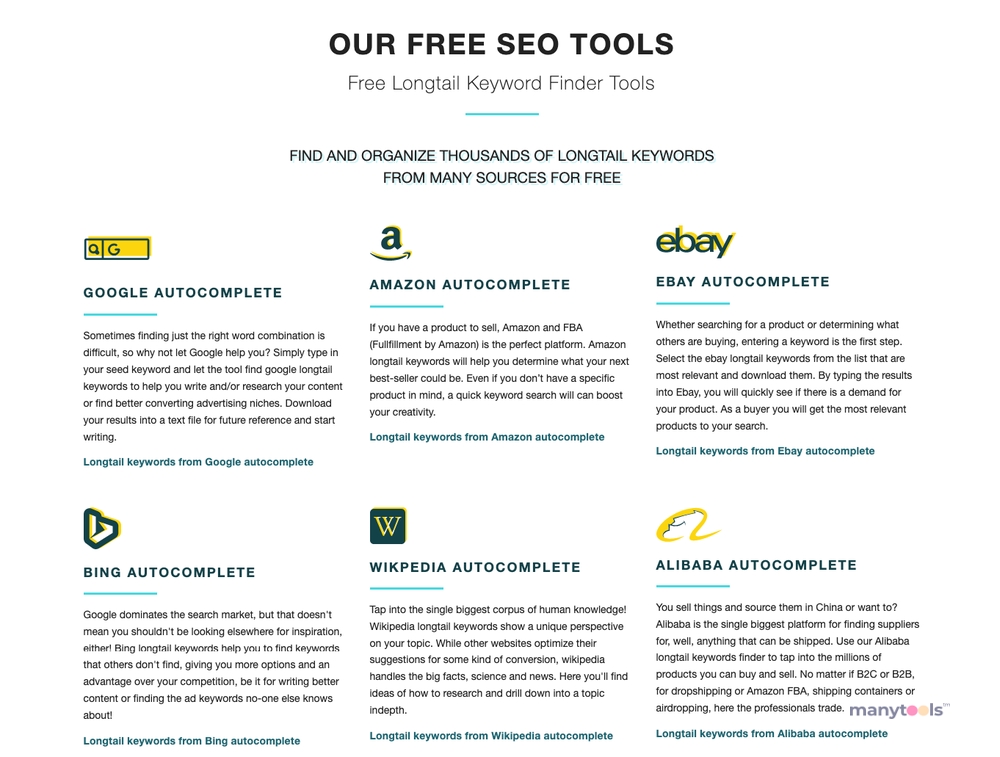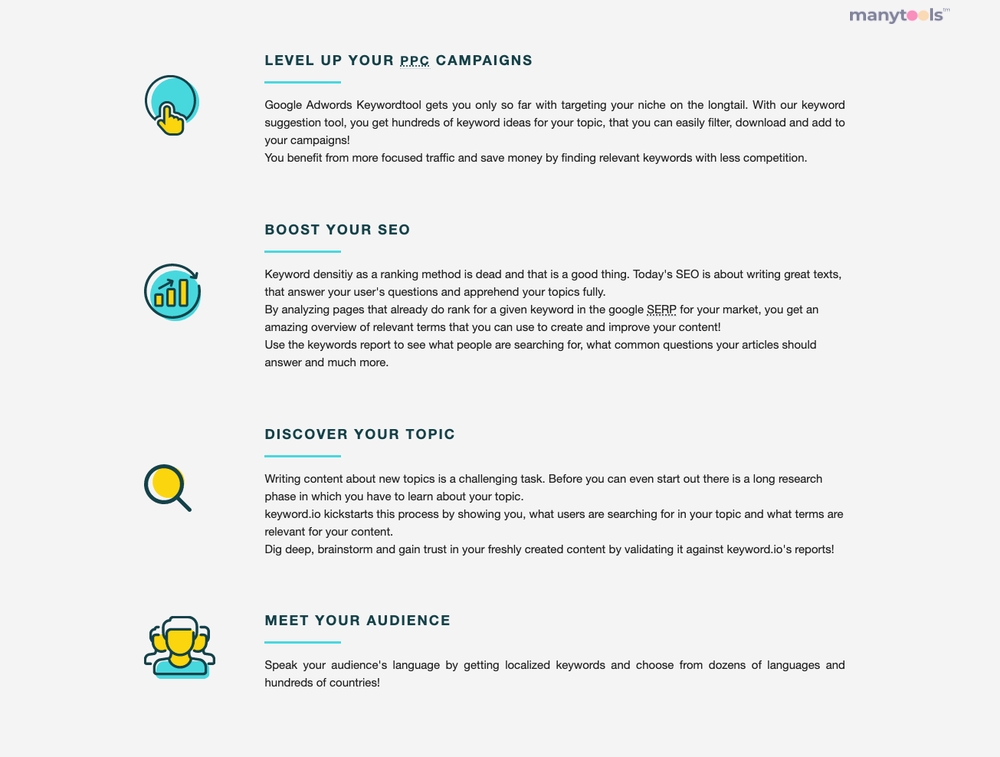 Introducing Keyword.io, a one-stop solution for your keyword research needs. This fantastic tool goes the extra mile, allowing you to uncover longtail and related keywords to drive your content and campaigns. But what sets it apart from other keyword research tools in the market? Let's find out.
Diving into the Features
Keyword.io stands out for its exhaustive capabilities. It does not merely give you a list of keywords; it dives deep into multiple sources to provide you with a broad spectrum of results. The tool's ability to explore diverse sources ensures that you receive a comprehensive mix of keywords to optimize your content and campaigns.
Easy-to-Use Interface
User experience is at the heart of Keyword.io. The tool boasts a simple, intuitive interface that allows even beginners to navigate effortlessly. A user-friendly layout makes the process of researching keywords less daunting and more productive.
Perfect for Longtail Keywords
Keyword.io shines when it comes to finding longtail keywords. As the title suggests, this tool is designed specifically to help you uncover those hard-to-find, highly specific keywords that can drive high-quality traffic to your website.
Better Content with Better Keywords
With Keyword.io, you don't just get a list of keywords. You get a tool that helps you create better, more engaging content. By providing you with a broad range of keywords from multiple sources, Keyword.io enables you to add depth to your content, making it more appealing to both users and search engines.
Campaign Optimization
Keyword.io isn't only about content creation; it's also about campaign optimization. The tool helps you understand which keywords will drive the most engagement, allowing you to design more effective marketing campaigns.
The Verdict
To sum it up, Keyword.io is a robust, easy-to-use keyword research tool that can significantly improve your content creation and campaign optimization efforts. Its ability to dig deep into various sources for keyword discovery sets it apart from similar tools. So if you're a developer, designer, SEO guru, webmaster, affiliate marketer, growth hacker, data analyst, or content creator looking to enhance your keyword strategy, Keyword.io is the tool for you!
Other Tools Like
Keyword.io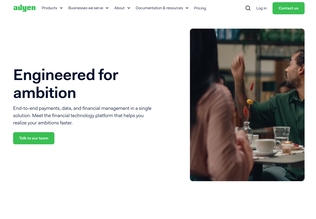 Adyen
adyen.com
Paid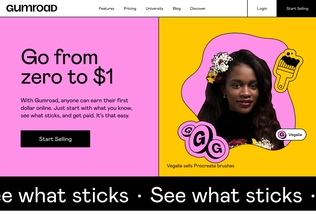 Gumroad
gumroad.com
Paid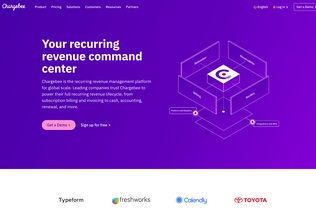 Chargebee
chargebee.com
Trial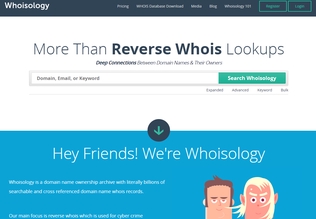 Whoisology
whoisology.com
Trial
Comments