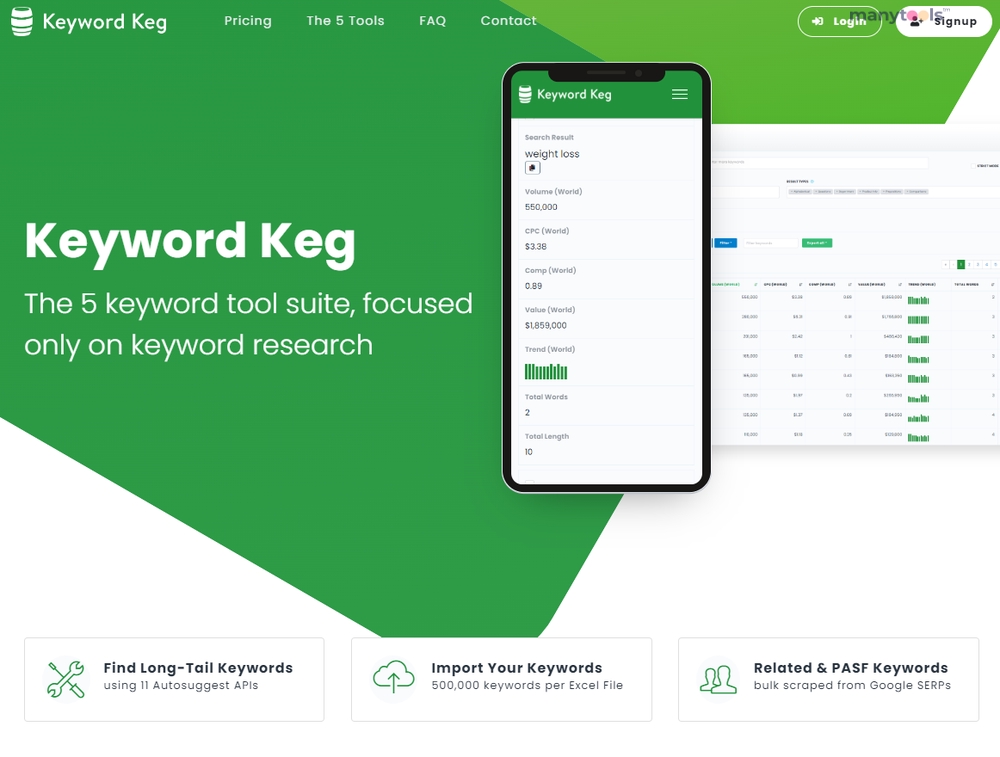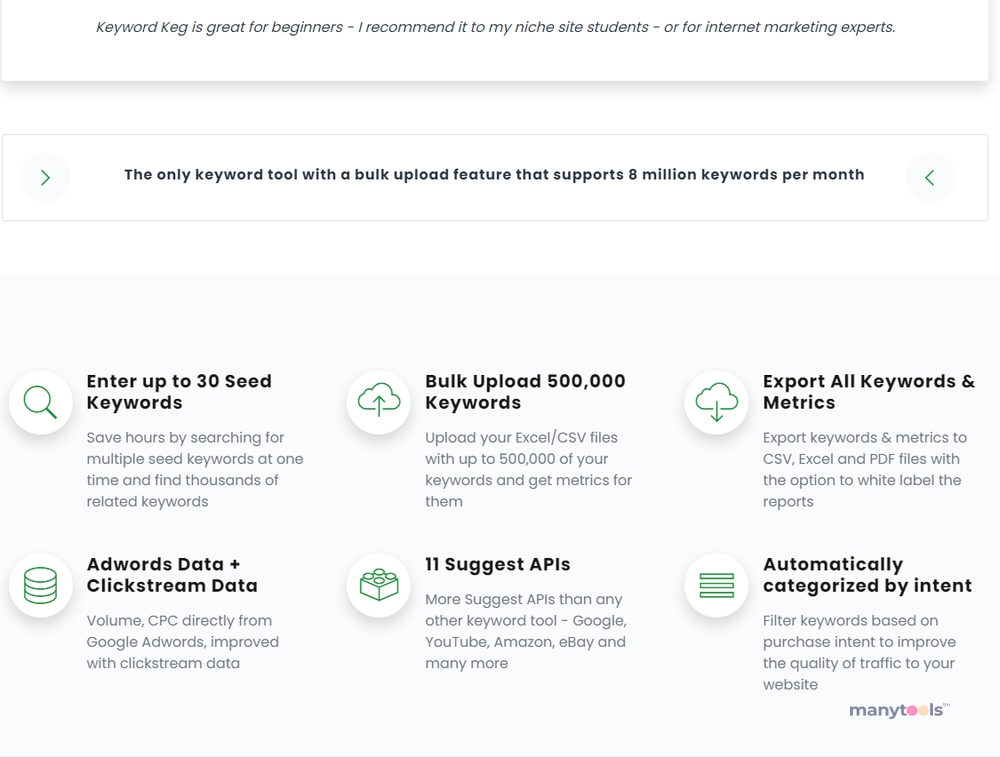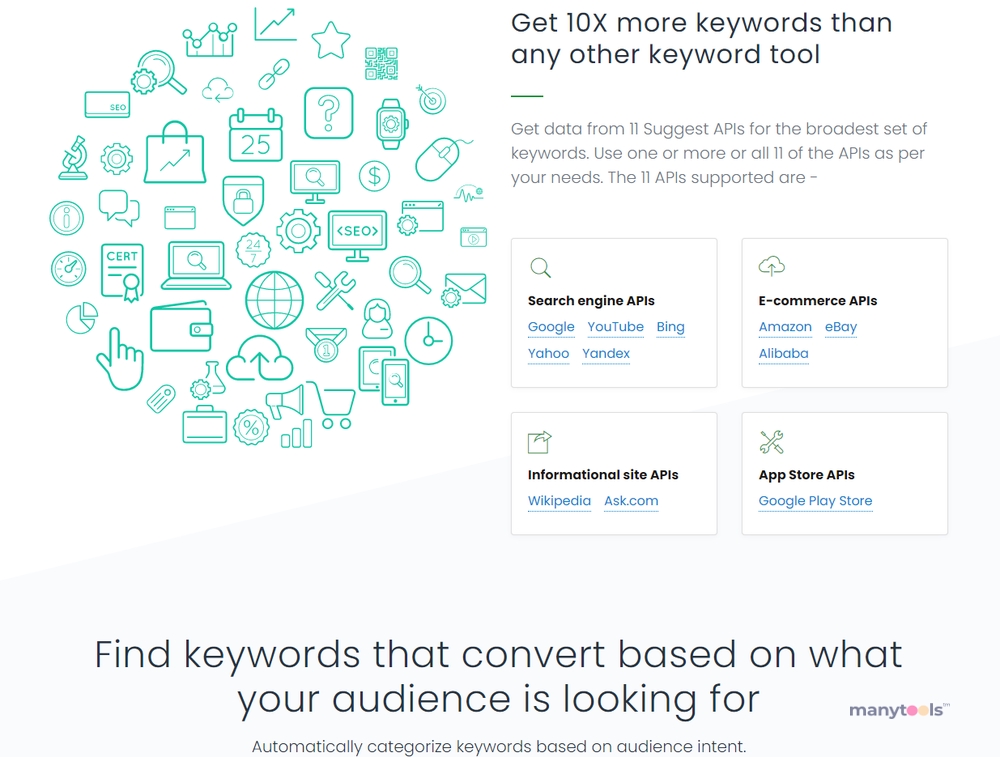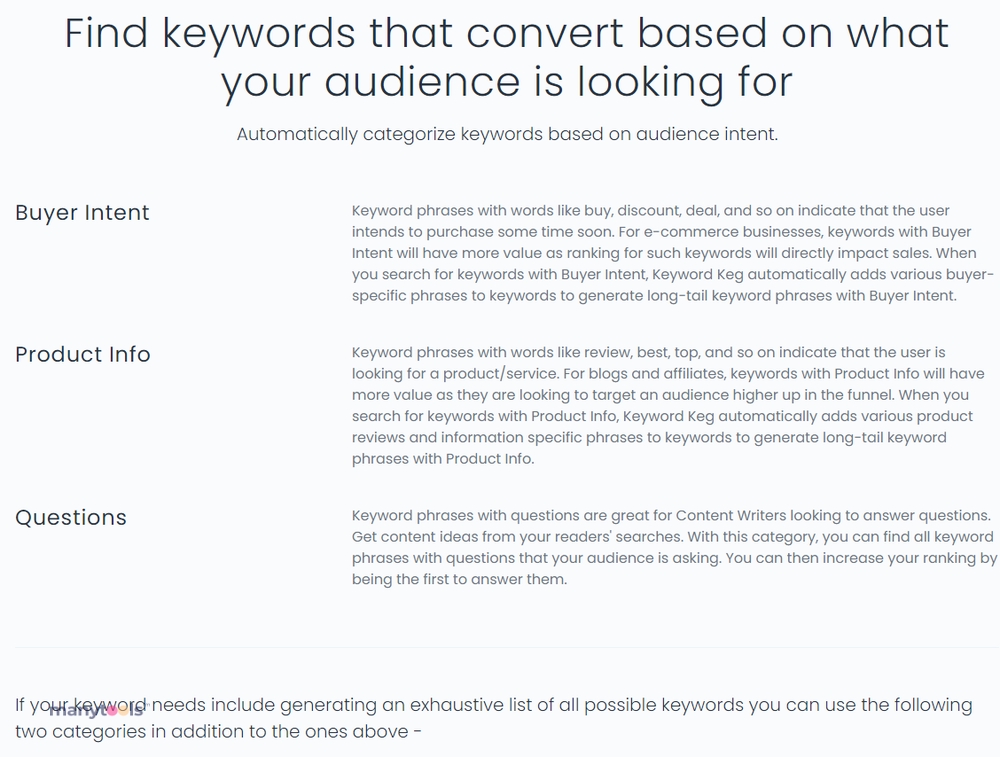 Introducing KeywordKeg: A Powerful Tool for Keyword Research
Unearth the power of keyword research with KeywordKeg, a suite of five innovative tools designed to supercharge your SEO strategy. This robust platform is laser-focused on keyword research, providing you with invaluable insights that can enhance your content strategy and boost your website's ranking.
One-Stop Shop for Keyword Research
With KeywordKeg, keyword research has never been easier. The platform encompasses five unique tools, each serving a distinct purpose. The 'Find Keywords' tool does exactly what it says, tapping into data from 11 APIs to provide an exhaustive list of potential keywords.
Uncover Hidden Gems with Related Keywords
It doesn't stop there. The 'Related Keywords' tool uncovers hidden gems, allowing you to explore keywords that are related to your primary keyword. This tool can be instrumental in expanding your keyword strategy and exploring new avenues of content.
Maximize Your Reach with People Also Ask For Keywords
People's search behaviors are constantly changing. KeywordKeg's 'People Also Ask For Keywords' tool keeps you one step ahead, providing keywords that people are asking for in real time. This tool ensures your content stays relevant and resonates with your audience.
Import and Merge Keywords with Ease
KeywordKeg doesn't just help you find new keywords; it also makes it easy to manage your existing ones. The 'Import Keywords' tool lets you seamlessly import your keywords into the platform. Once you've imported your keywords, you can use the 'Merge Words' tool to blend different keywords, creating unique combinations that can potentially drive more traffic to your site.
A Must-Have for Digital Professionals
Whether you're a developer, designer, SEO guru, webmaster, affiliate marketer, growth hacker, data analyst, or content creator, KeywordKeg is an indispensable tool in your digital toolkit. It simplifies the often complex process of keyword research, allowing you to focus on creating high-quality, SEO-optimized content that engages your audience and drives traffic to your site.
Boost Your SEO Strategy with KeywordKeg
In the fast-paced world of SEO, staying ahead of the curve is key. KeywordKeg provides you with the tools you need to stay competitive, helping you uncover high-performing keywords that can propel your website to the top of search engine rankings. If you're serious about improving your SEO strategy, KeywordKeg is a tool you can't afford to overlook.
Other Tools Like
KeywordKeg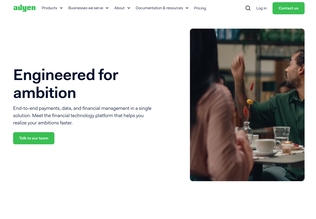 Adyen
adyen.com
Paid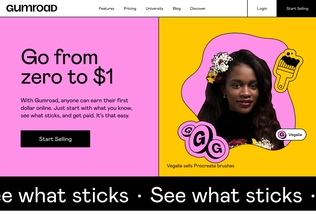 Gumroad
gumroad.com
Paid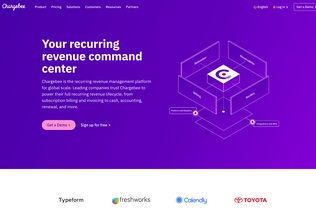 Chargebee
chargebee.com
Trial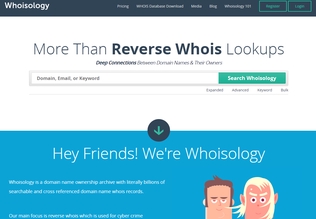 Whoisology
whoisology.com
Trial
Comments