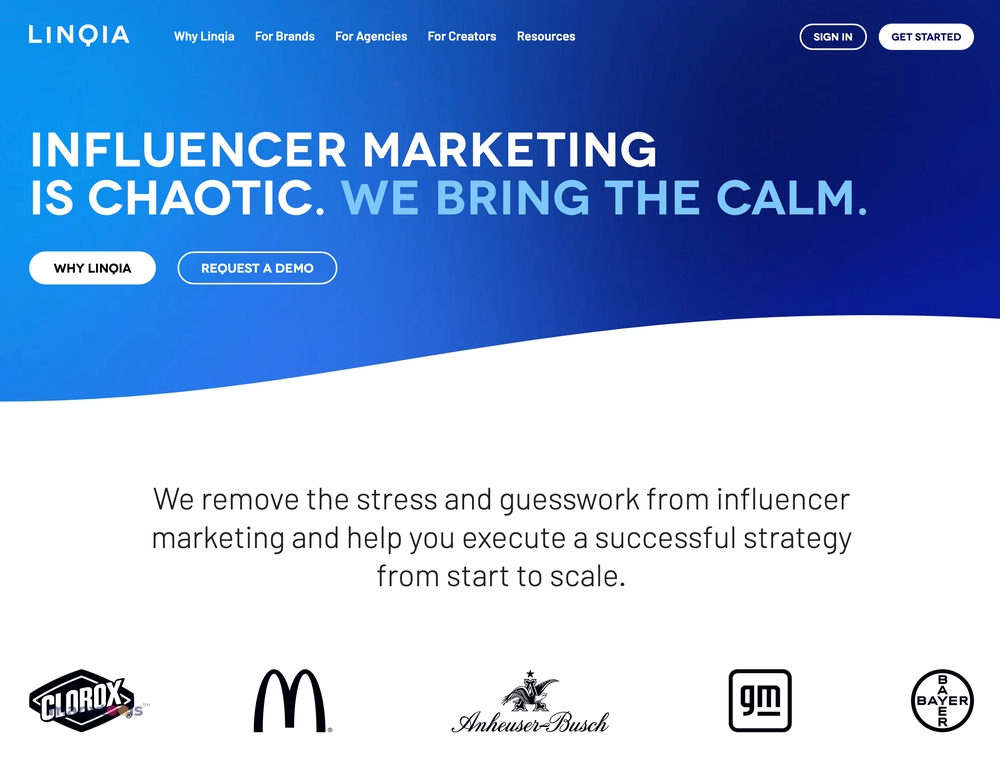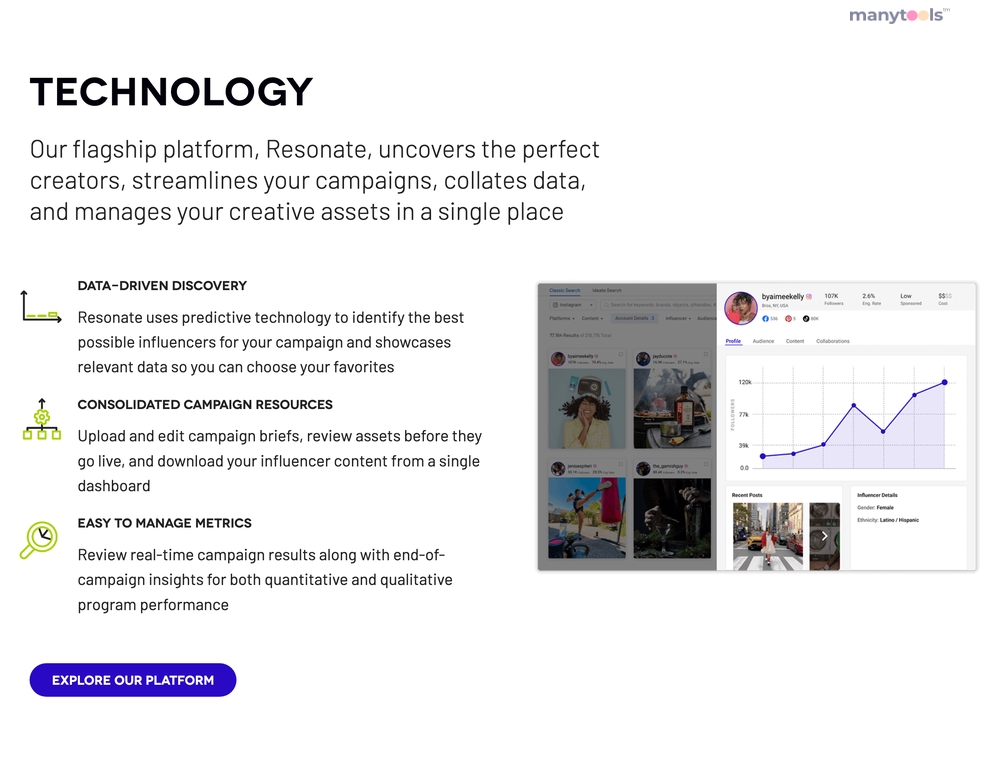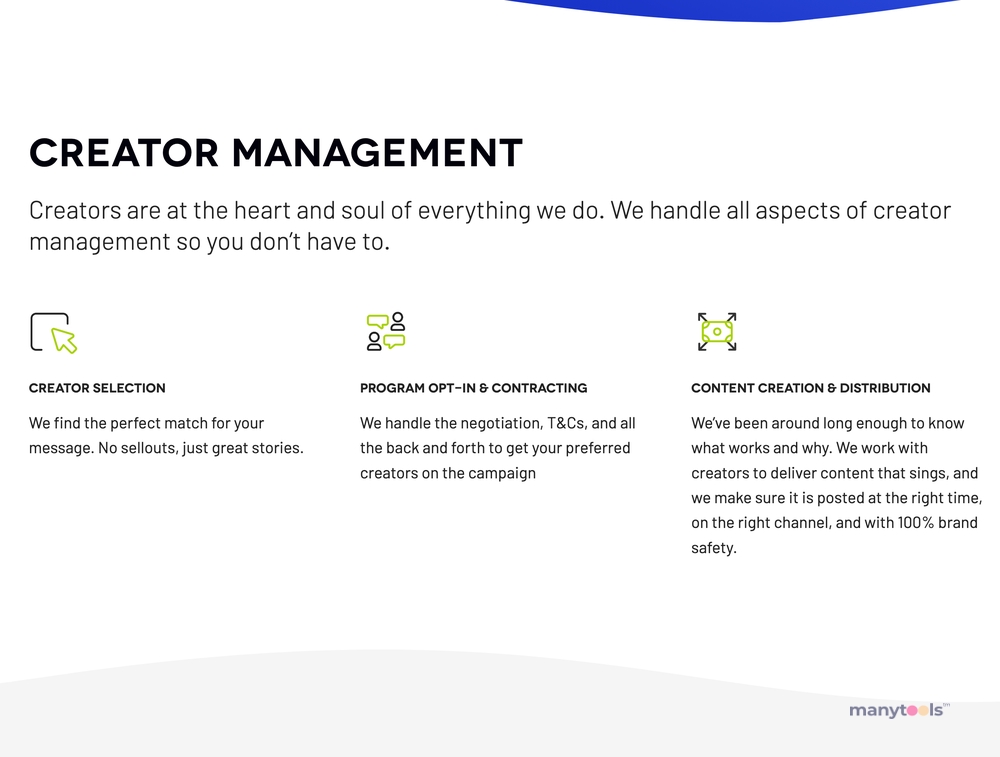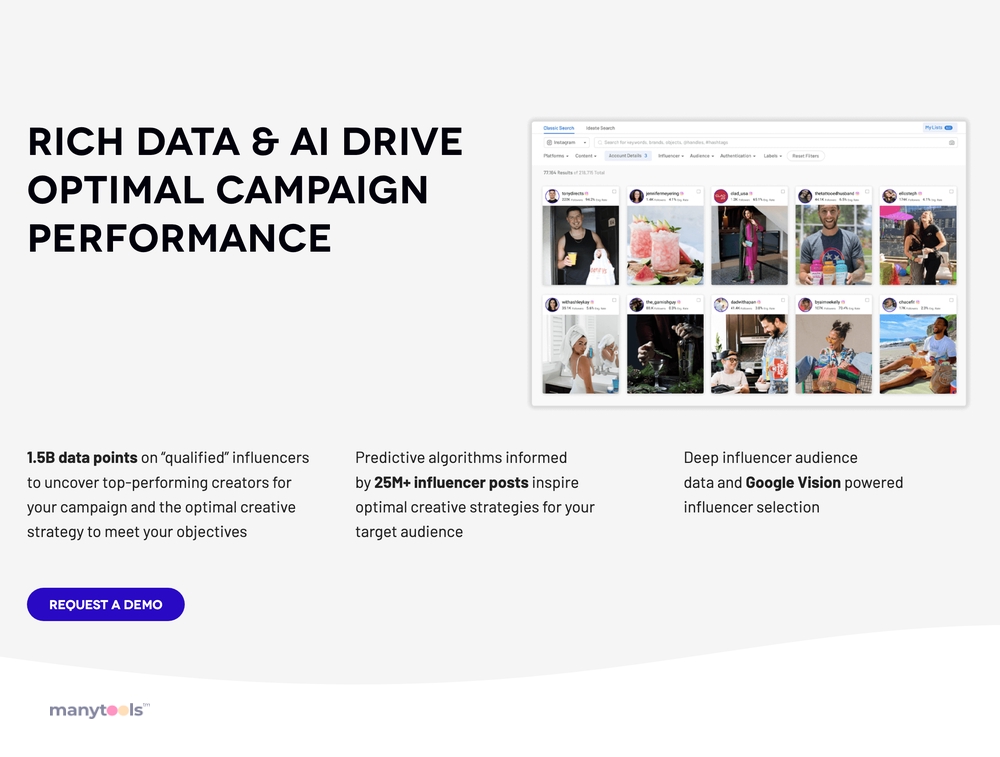 Linqia is an innovative tool that's forging new paths in the realm of influencer marketing. This platform promises to deliver guaranteed influencer ROI, a bold promise that has been backed up by its performance and results. It's a tool that's designed to make the chaotic world of influencer marketing structured and manageable. But what makes Linqia stand out? Let's delve deeper.
Elevating Influencer Marketing
The first thing that grabs your attention about Linqia is its commitment to elevating the standard of influencer marketing. It achieves this through a unique blend of strategy and technology, ensuring that the world's largest brands and their agencies can execute their campaigns seamlessly. This is a tool that brings order to chaos, a much-needed calm in the stormy sea of influencer marketing.
A Tool for the Enterprise
Linqia isn't just any influencer marketing platform. It's designed specifically for the enterprise. This means it's robust, capable of handling large-scale campaigns, and capable of delivering the ROI that big companies demand. It's a tool that understands the unique needs and challenges of enterprise influencer marketing and is built to answer them.
Strategy Meets Technology
The secret sauce of Linqia lies in its fusion of strategy and technology. It's not just a platform where you can find influencers, it also offers strategic insights that can help shape your campaigns. With Linqia, you're not just getting a tool, you're getting a partner that can help guide you to success.
Guaranteed ROI
Perhaps the most exciting feature of Linqia is its guarantee of influencer ROI. This is a game-changer in the world of influencer marketing, where results can often be unpredictable. With Linqia, you get the peace of mind that your investment will pay off, making it a safe bet for those looking to venture into influencer marketing.
Seamless Execution
Another standout feature of Linqia is its promise of seamless execution. This means that from the planning stage to execution and evaluation, Linqia will be there to ensure everything goes smoothly. This takes a lot of the stress out of influencer marketing, allowing you to focus on what you do best.
Bringing the Calm
In a world where influencer marketing can often feel chaotic, Linqia brings calm. It's a tool that simplifies the process, making it easier for you to navigate. With Linqia, you get to enjoy the benefits of influencer marketing without the usual headaches that come with it.
A New Standard in Influencer Marketing
In conclusion, Linqia is setting a new standard in influencer marketing. With its unique blend of strategy and technology, its focus on enterprise-level campaigns, and its guarantee of ROI, it's a tool that's changing the game. And in the chaotic world of influencer marketing, Linqia is the calm that you've been looking for.
Other Tools Like
Linqia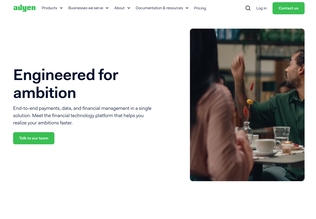 Adyen
adyen.com
Paid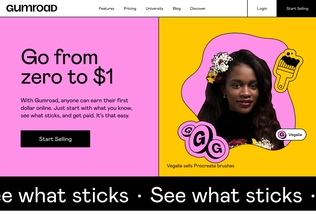 Gumroad
gumroad.com
Paid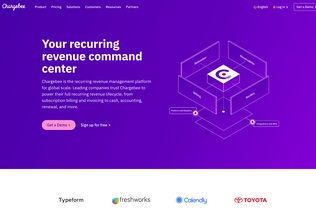 Chargebee
chargebee.com
Trial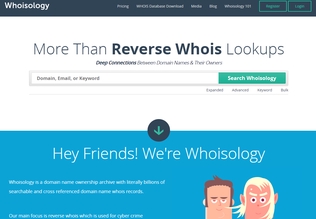 Whoisology
whoisology.com
Trial
Comments