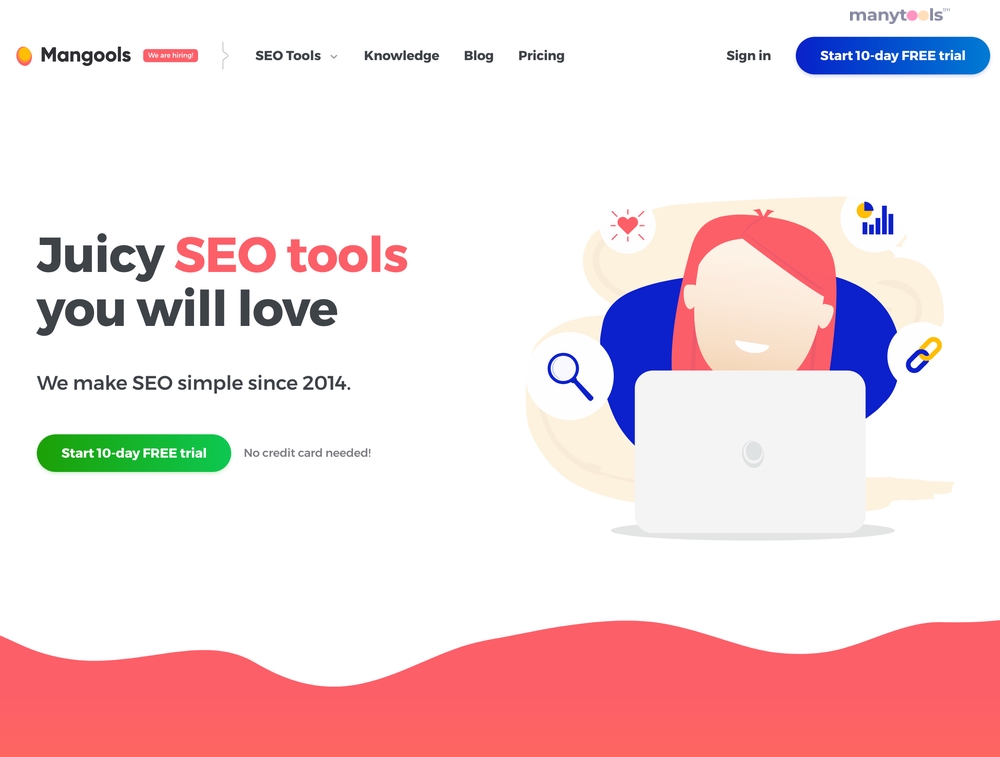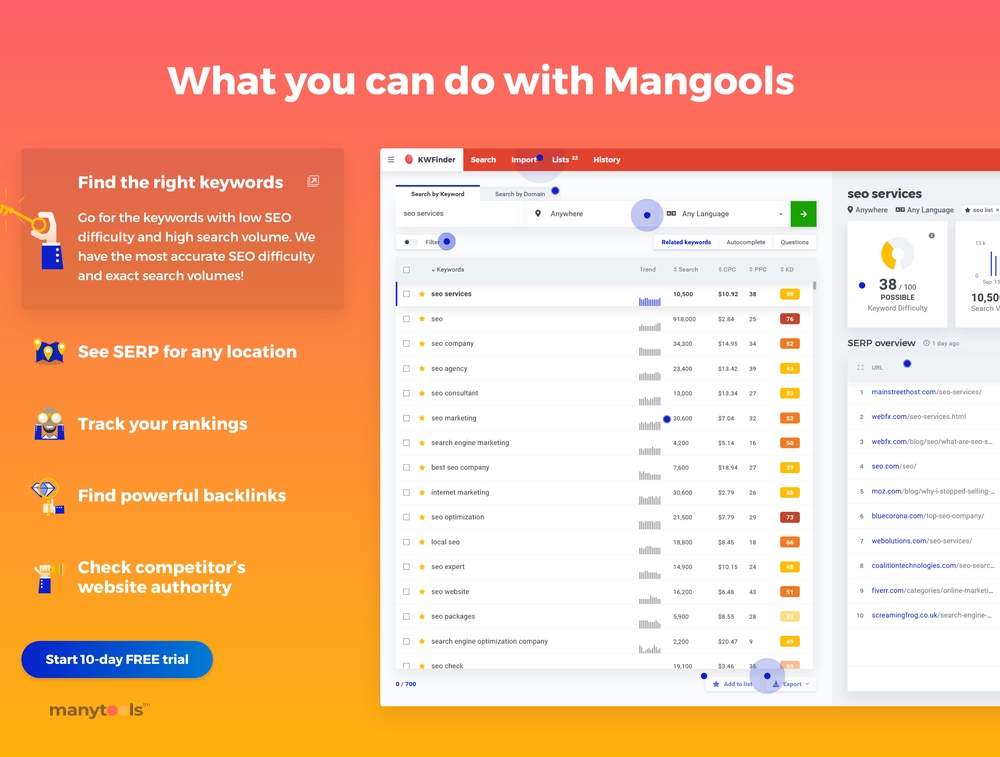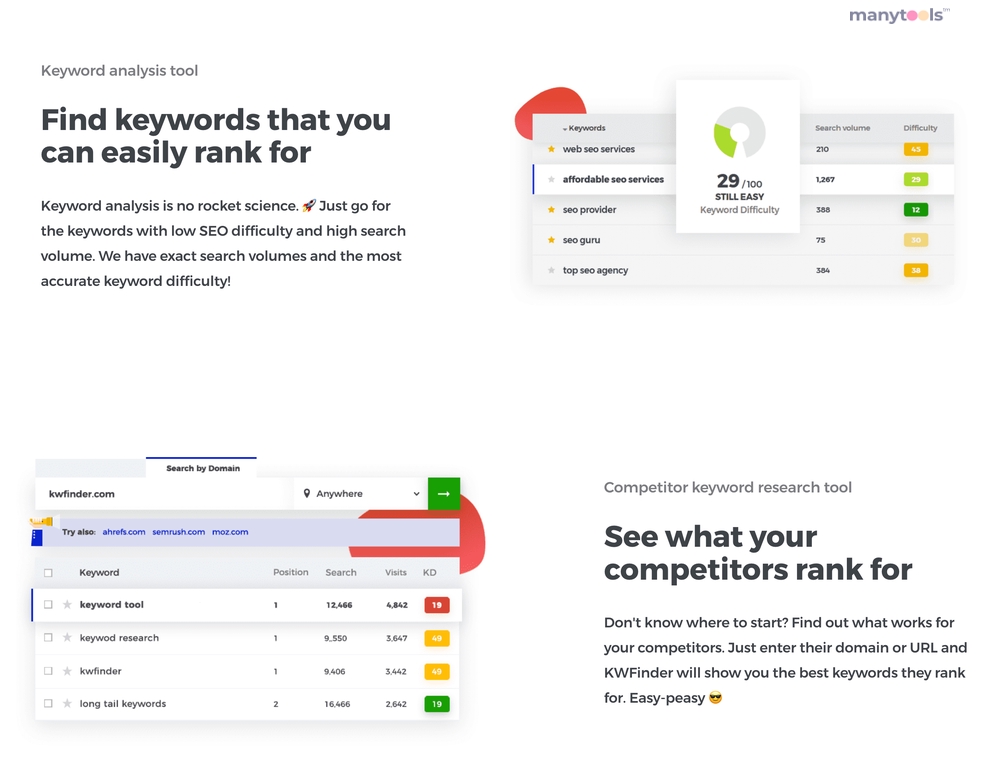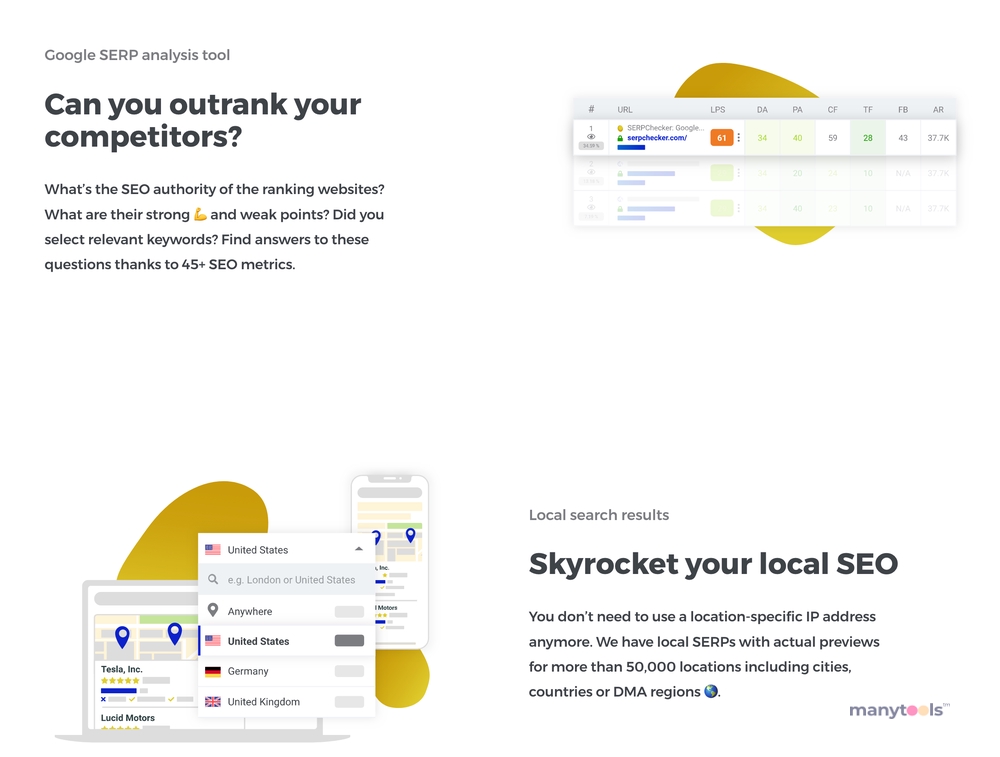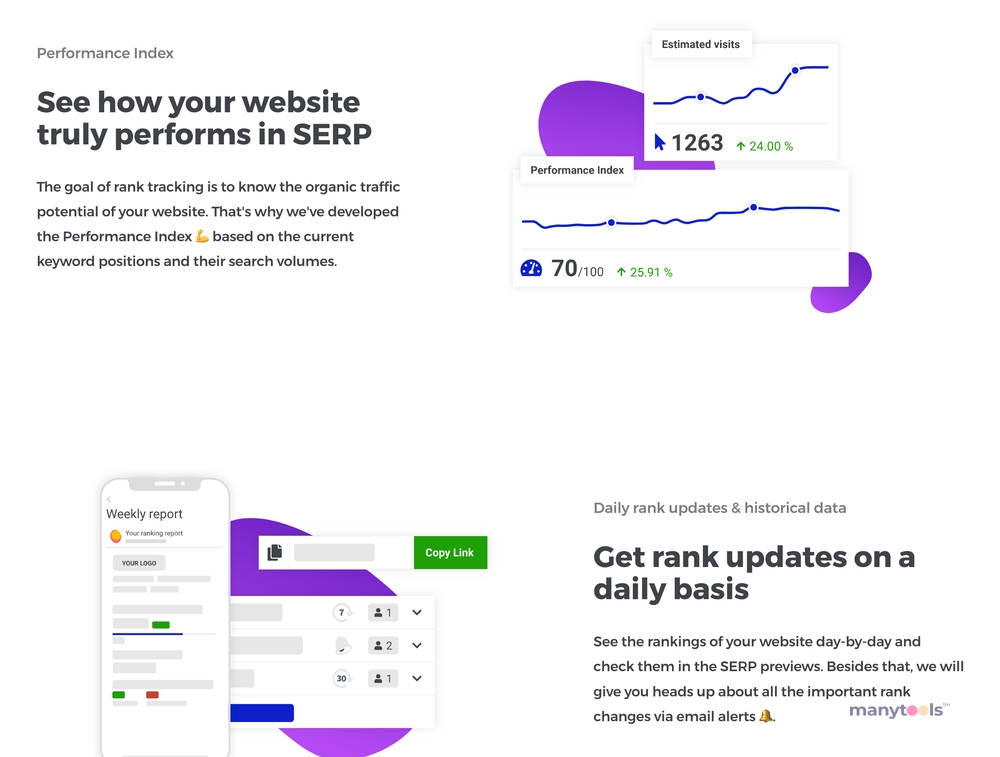 If you're a digital professional seeking a suite of SEO tools that are as effective as they are user-friendly, look no further than Mangools SEO Tools. This comprehensive set of five tools is designed to streamline your SEO workflow, loved by beginners and trusted by professionals.
The Best of Both Worlds: Simplicity and Power
Mangools SEO Tools is a perfect blend of simplicity and power. Its interface is clean and intuitive, making it a breeze even for beginners to navigate through. But don't let its simplicity fool you. Underneath the sleek exterior lies a powerhouse of SEO tools, providing in-depth data and analytics that even seasoned SEO professionals would appreciate.
A Bundle of Five Impressive SEO Tools
The Mangools bundle comes with five individual tools, each serving a unique purpose in your SEO workflow. From keyword research to SERP analysis and rank tracking, Mangools has got you covered. This robust toolkit ensures that you have everything you need to optimize your website and improve your online visibility.
Made for Effective SEO Workflow
One of the standout features of Mangools SEO Tools is its seamless integration. With all five tools working in sync, you can streamline your SEO workflow, saving time and effort. Whether it's analyzing your competitors' websites or tracking your own SEO progress, Mangools ensures you can do it all in one place.
Try it for Free!
Still unsure whether Mangools is the right fit for you? No problem! Mangools offers a free trial, allowing you to test-drive their suite of tools before committing to a subscription. It's a great way to see firsthand how these tools can enhance your SEO efforts.
Loved by Beginners, Trusted by Professionals
Mangools is designed to cater to a wide range of users. For beginners, it's a great place to start your SEO journey, with its easy-to-use interface and detailed guides. Professionals, on the other hand, would appreciate the advanced features and comprehensive data insights that Mangools provides.
Final Thoughts
With its blend of simplicity, power, and comprehensive suite of SEO tools, Mangools is a valuable asset for any digital professional. Whether you're a developer, designer, SEO guru, webmaster, affiliate marketer, growth hacker, data analyst, or content creator, Mangools has something to offer you. Give it a try, and you might just find it's the SEO toolkit you've been looking for.
Mangools Review: SEO Features, Pricing, Top Pros & Cons
05 Jun 2022
Undoubtedly, the Mangools SEO suite offers great value for individuals seeking a cost-effective SEO tool that provides essential data for making informed digital marketing choices and enhancing their website's search engine optimization approach.
Mangools SEO Tools Review – A Top Tool For SEO
01 Feb 2023
Achieving high search engine rankings for your content requires a solid understanding of SEO and the right tools to accomplish the task. As an internet marketer, I am constantly researching and seeking out the most effective tools to aid me in climbing the SERPs. Numerous programs are available, but not all of them are up to the challenge. Some provide incorrect data that can hinder your progress and waste your time. In this review, I aim to share my perspective as an internet marketer on why I am a fan of Mangools SEO Tools and why I endorse them to anyone interested in earning money online, SEO, or local SEO. Mangools offers a suite of four distinct tools. Throughout this review, I will discuss each of them and provide my thoughts on why I believe they are exceptional.
Other Tools Like
Mangools SEO Tools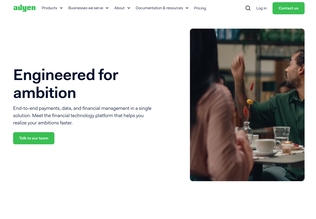 Adyen
adyen.com
Paid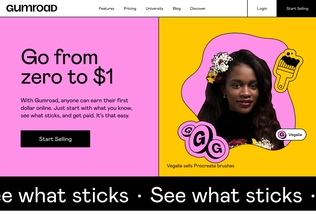 Gumroad
gumroad.com
Paid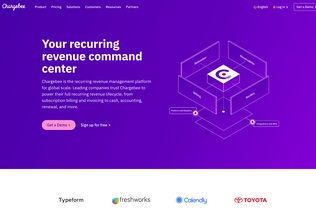 Chargebee
chargebee.com
Trial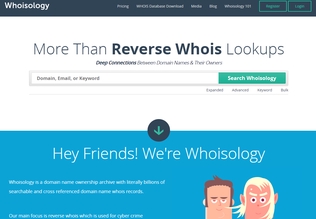 Whoisology
whoisology.com
Trial
Comments