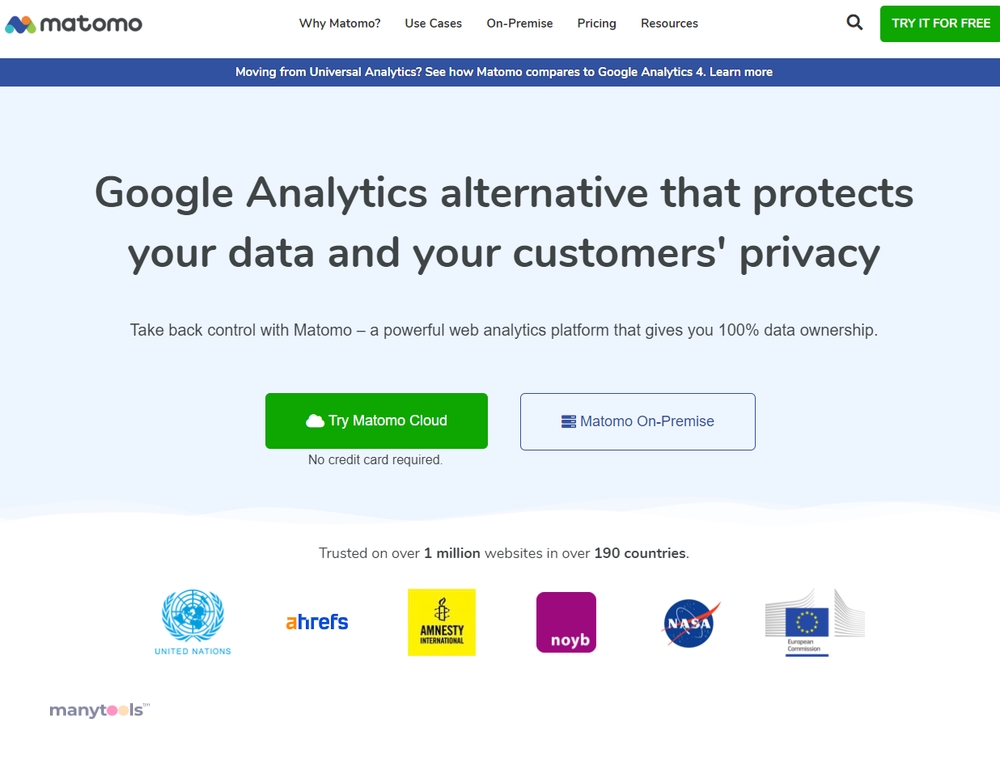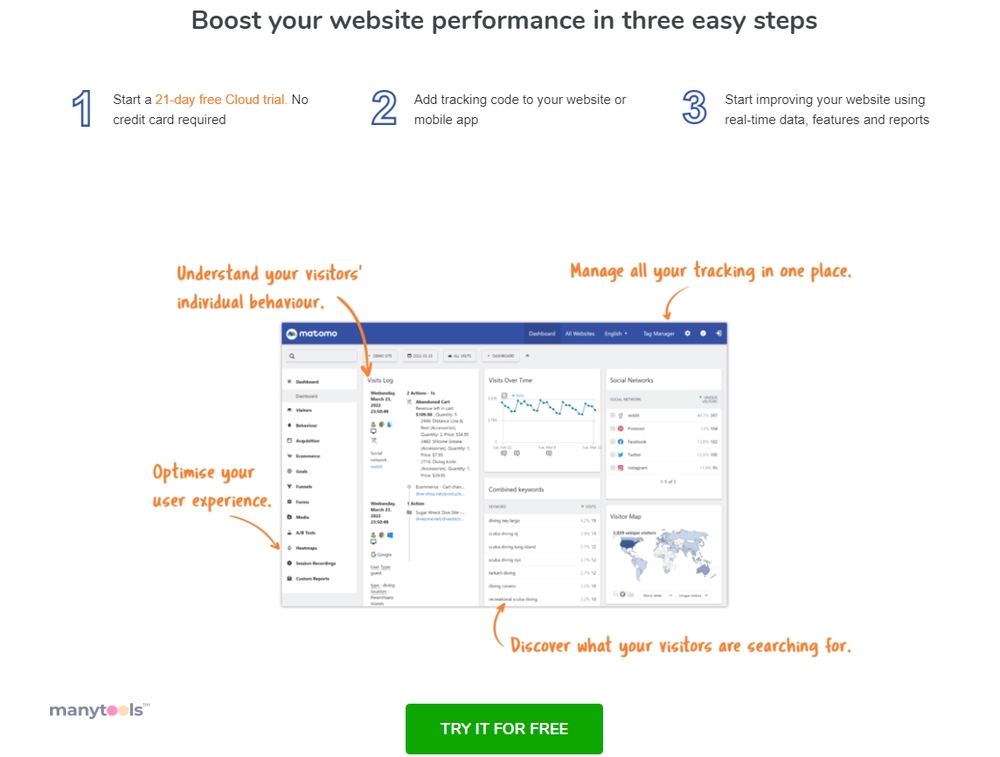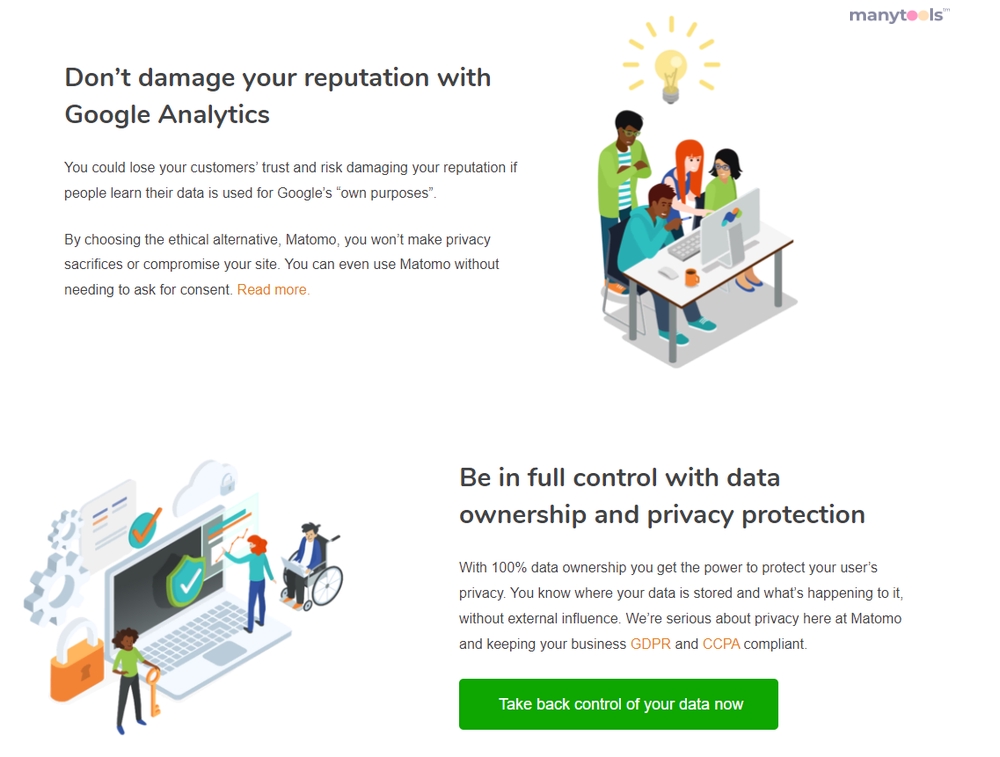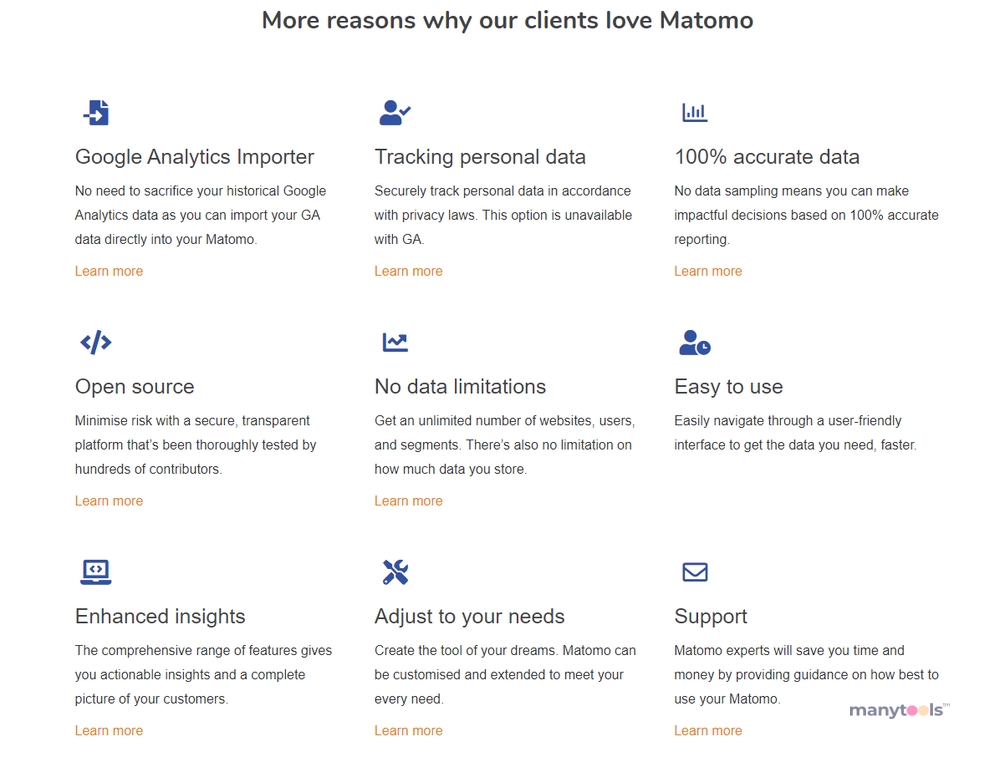 Discover a Better Way to Analyze Your Data
Introducing Matomo, the ethical alternative to Google Analytics. This innovative tool is built to respect both your data and your customers' privacy. Unlike other analytics platforms, Matomo ensures that you don't have to sacrifice privacy or compromise your site to gain valuable insights for your business.
Empowering Control Over Data
Matomo provides you with complete control over your data. Its primary focus is on privacy protection, making it the perfect choice for businesses that prioritize the security of their user data. With Matomo, you can be confident that you're not jeopardizing your reputation by using Google Analytics.
Matomo's Unique Selling Point
The unique selling point of Matomo is its commitment to data privacy. Other analytics platforms may expose your data or use it for their own purposes, but Matomo stands firmly against this practice. Instead, it offers a privacy-focused approach to analytics, allowing businesses to gain valuable insights without compromising their ethical standards.
Key Features and Benefits
Matomo offers a range of features designed to provide you with a comprehensive understanding of your website's performance. You can track visits, page views, bounce rates, and conversions, among other metrics. In addition, Matomo's intuitive dashboard and easy-to-understand reports make it easy to analyze your data and make informed decisions.
Why Choose Matomo?
Choosing Matomo means choosing a platform that values your privacy and the privacy of your customers. Its features not only match but often surpass those of Google Analytics. Plus, with Matomo, you won't be contributing to the mass data collection practices of big tech companies. You can enjoy peace of mind knowing that your data is in safe hands.
How Matomo Stands Out
Matomo stands out in the crowded marketplace of analytics tools because of its commitment to privacy and data protection. Its user-friendly interface and powerful capabilities make it an excellent choice for any business that needs detailed insights but also values privacy.
Final Thoughts
Matomo provides the perfect balance between powerful analytics and respect for privacy. With its commitment to protecting your data and providing valuable insights, it's the ideal choice for any business that prioritizes ethical data practices. It's time to switch to a platform that respects you, your business, and your customers. Choose Matomo and experience the difference today.
Other Tools Like
Matomo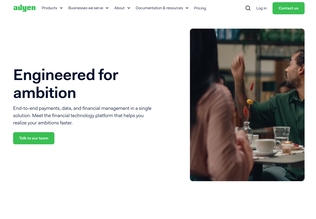 Adyen
adyen.com
Paid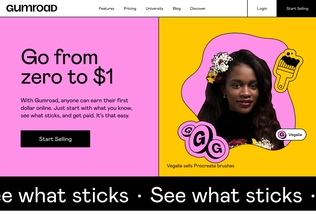 Gumroad
gumroad.com
Paid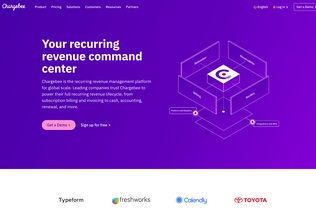 Chargebee
chargebee.com
Trial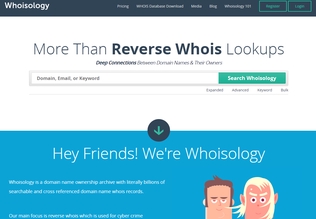 Whoisology
whoisology.com
Trial
Comments