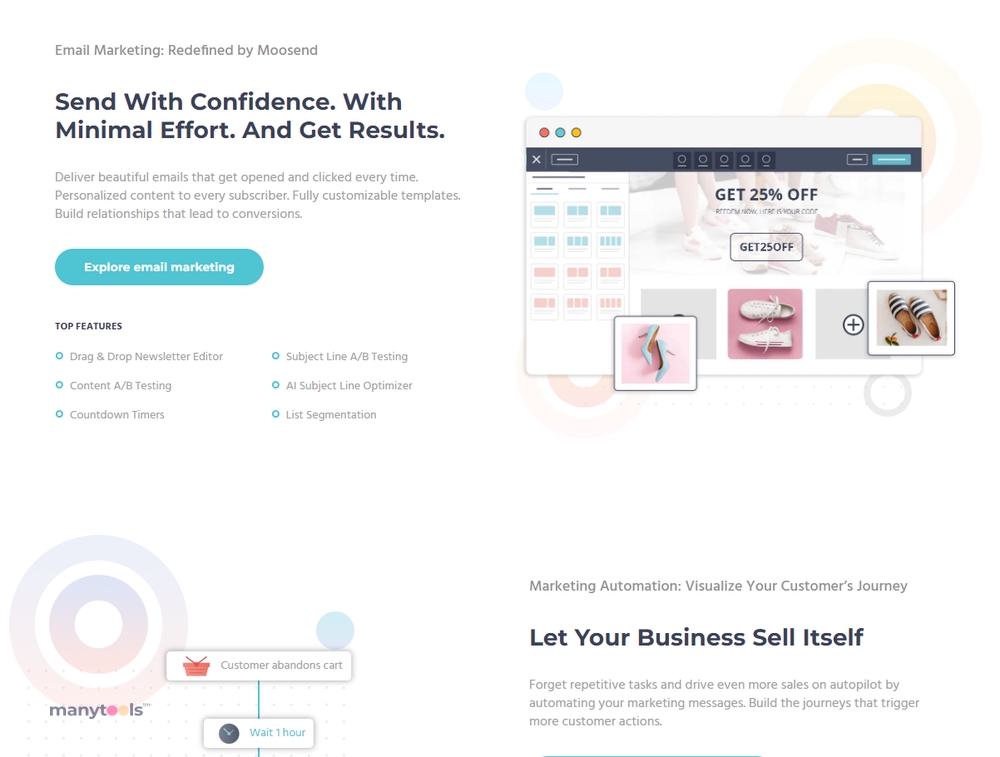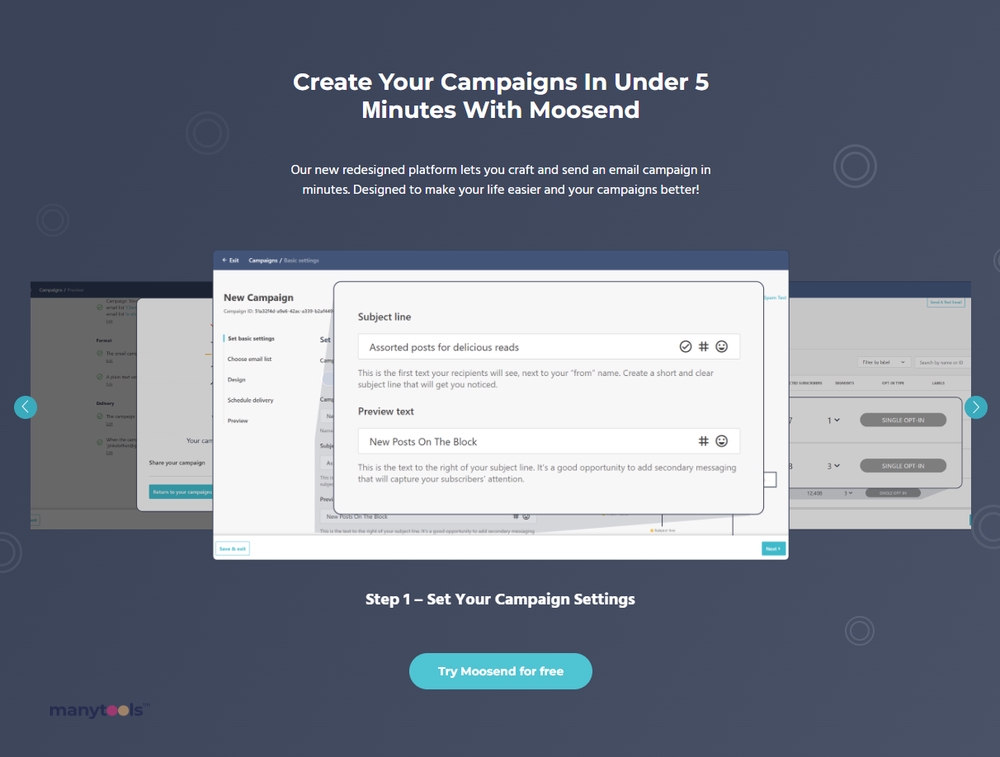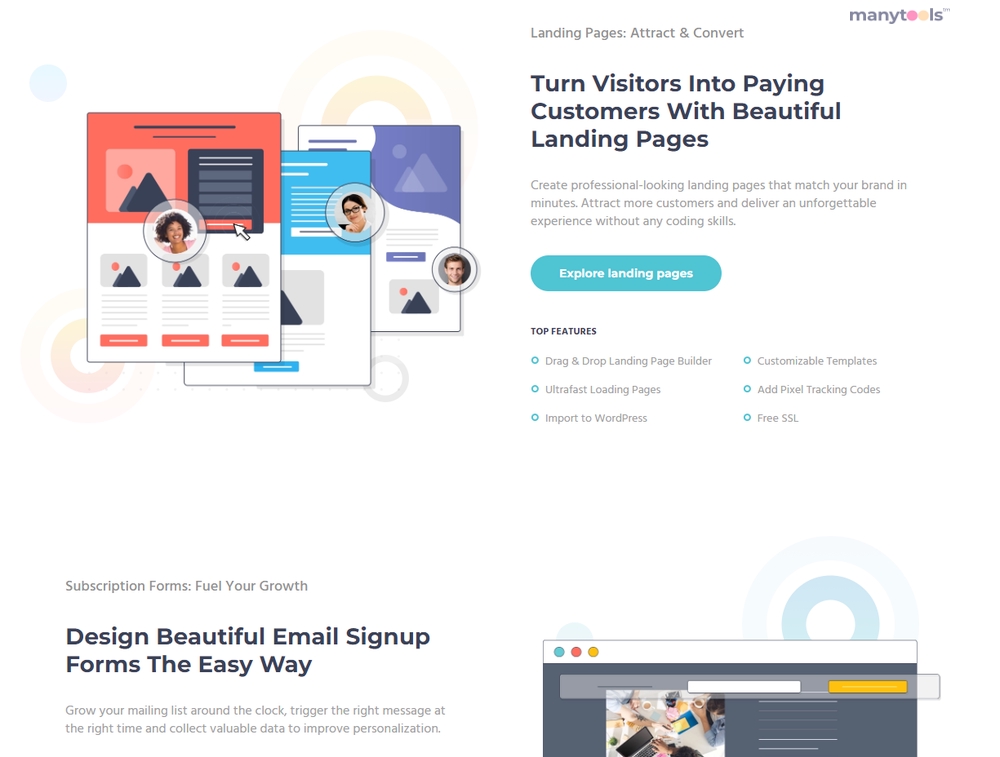 Moosend, A Powerhouse for Email Marketing
Moosend, the email marketing software built for thriving businesses, offers a robust platform that doesn't strain your budget. It positions itself as the easiest and most accessible tool for marketing automation and email marketing.
A Tool for Every Marketer
Designed with the needs of marketers in mind, Moosend provides a platform that simplifies the art of email marketing. The features are easy to navigate and understand, making it an ideal tool for both beginners and seasoned marketers.
The Power of Automation
The beauty of Moosend lies in its powerful automation capabilities. It allows users to create workflows that automate tasks, saving time and increasing efficiency. This tool makes it possible to automate your entire email marketing campaign, from sending out emails to tracking responses and analyzing results.
Unbeatable Pricing
One of the key selling points of Moosend is its affordable pricing. It proves that you don't have to break the bank to access high-quality email marketing software. You even get the opportunity to try it out for free, giving you a taste of all the fantastic features before making a commitment.
Effortless Email Marketing
Moosend makes email marketing a breeze. With its user-friendly interface, creating and sending out emails is as easy as a few clicks. Plus, it provides a plethora of customizable email templates, making it super easy to create professional-looking emails.
A Data-Driven Approach
In today's digital world, data is king. And with Moosend, you're in a prime position to leverage this invaluable resource. The tool offers insightful data analytics, allowing you to track your campaign's performance and make data-driven decisions.
Boost Your Business with Moosend
Overall, Moosend is a fantastic tool for businesses looking to streamline their email marketing efforts. Its ease of use, affordability, automation capabilities, and data analytics make it a go-to solution for many marketers. Whether you're a small business owner, a growth hacker, or a digital marketing pro, Moosend is definitely a tool worth considering.
The Bottom Line
Moosend proves that email marketing doesn't have to be complicated or costly. It's a tool designed to make your life easier and your email marketing more effective. Give it a try and see how it can transform your marketing efforts.
Moosend Review 2023 (Features, Limitations, Pricing)
30 Dec 2022
Moosend serves as a fantastic email marketing solution for numerous businesses. Nonetheless, it has significant drawbacks worth considering. The basic plan offers restricted features, its interface is not integrated with Gmail, and it lacks mobile support. Thankfully, GMass provides an abundance of robust features to counter these shortcomings. GMass caters to all your email marketing requirements, from a comprehensive free plan to mobile compatibility.
Moosend Review: Features, Alternatives, Pricing, Pros & Cons
Moosend is an incredibly potent email marketing automation platform, providing top-tier features, lead generation tools, and cutting-edge automation flows that enable seamless business growth from the outset, all within a comprehensive user interface. This cost-effective, robust email marketing solution and automation platform boasts numerous features and integrations. An outstanding range of assistance options supports its user-centric, intuitive design.
Moosend Review 2023 – How Good Is This Email Marketing Platform?
20 Mar 2023
In summary, Moosend exceeded my expectations with its remarkable performance. Despite its low cost, which initially led me to have limited expectations, I was amazed by the value it offers. I would even go so far as to claim that it is among the finest email marketing platforms currently available. Moosend excels in all aspects: user-friendliness, features, affordability, and deliverability.
Other Tools Like
Moosend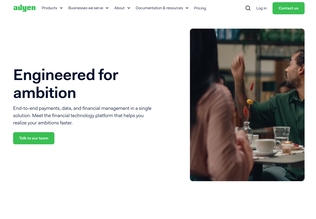 Adyen
adyen.com
Paid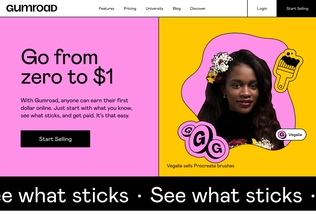 Gumroad
gumroad.com
Paid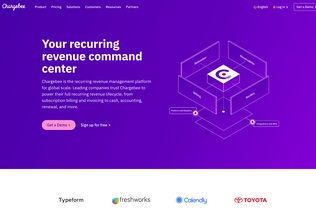 Chargebee
chargebee.com
Trial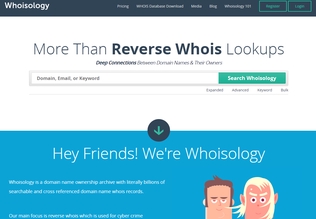 Whoisology
whoisology.com
Trial
Comments