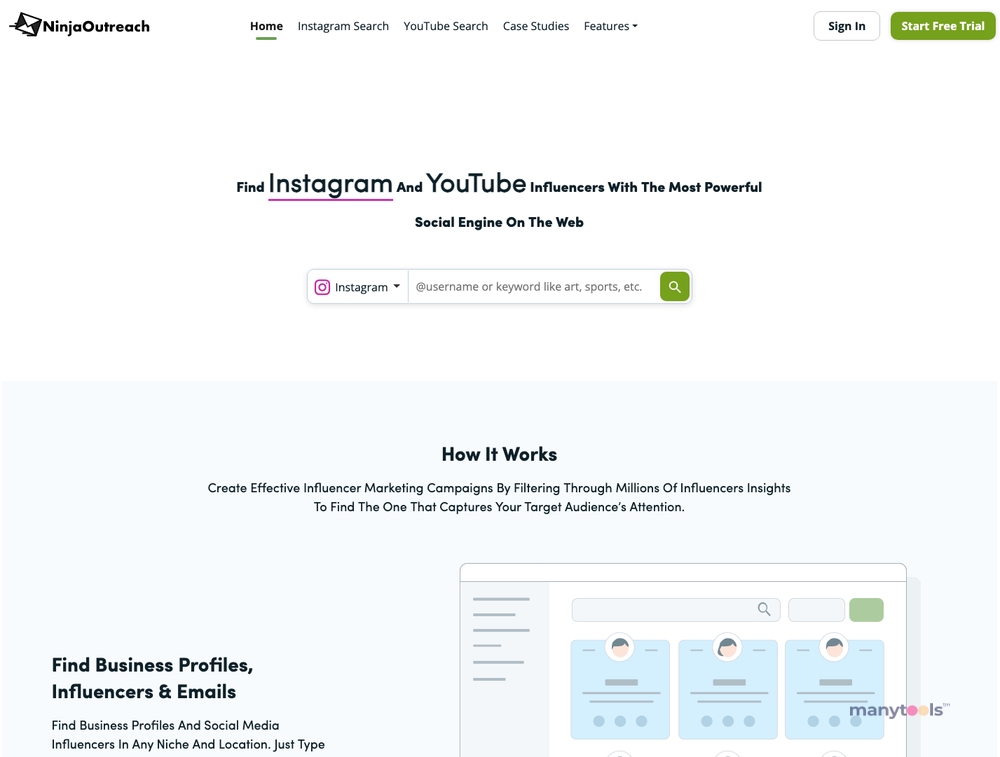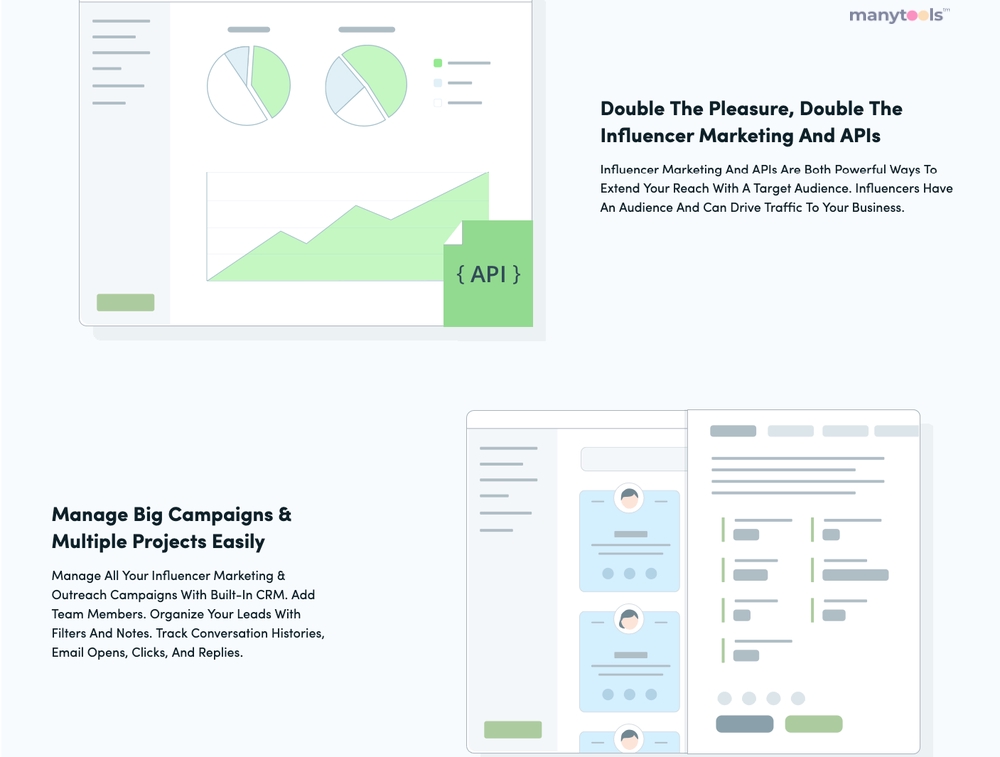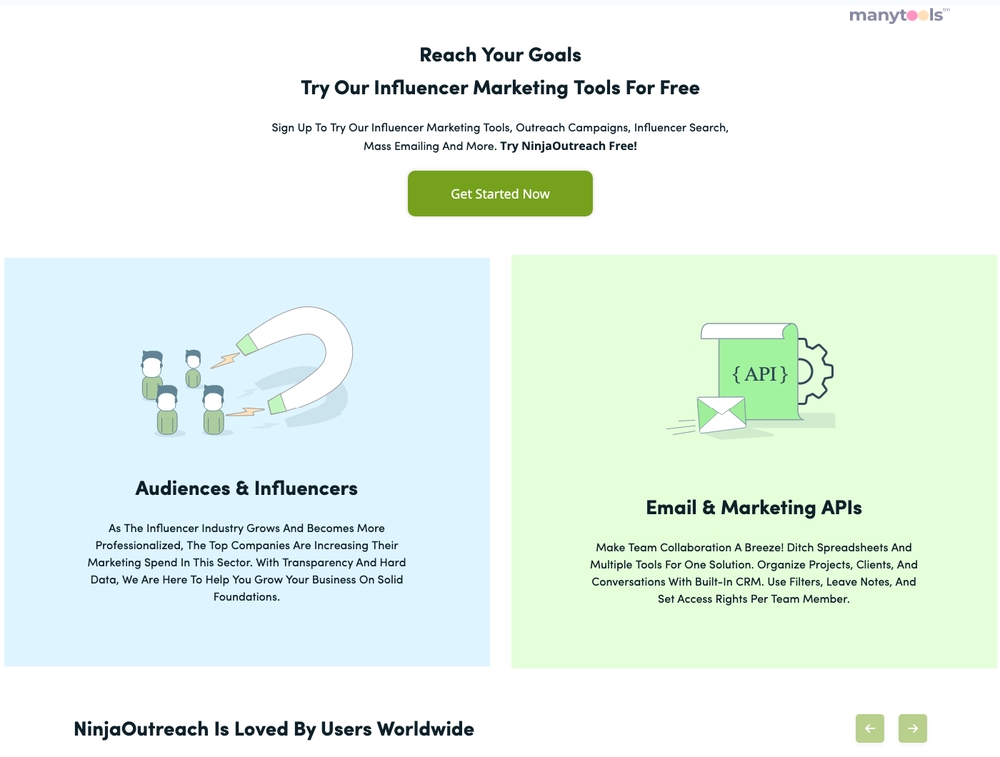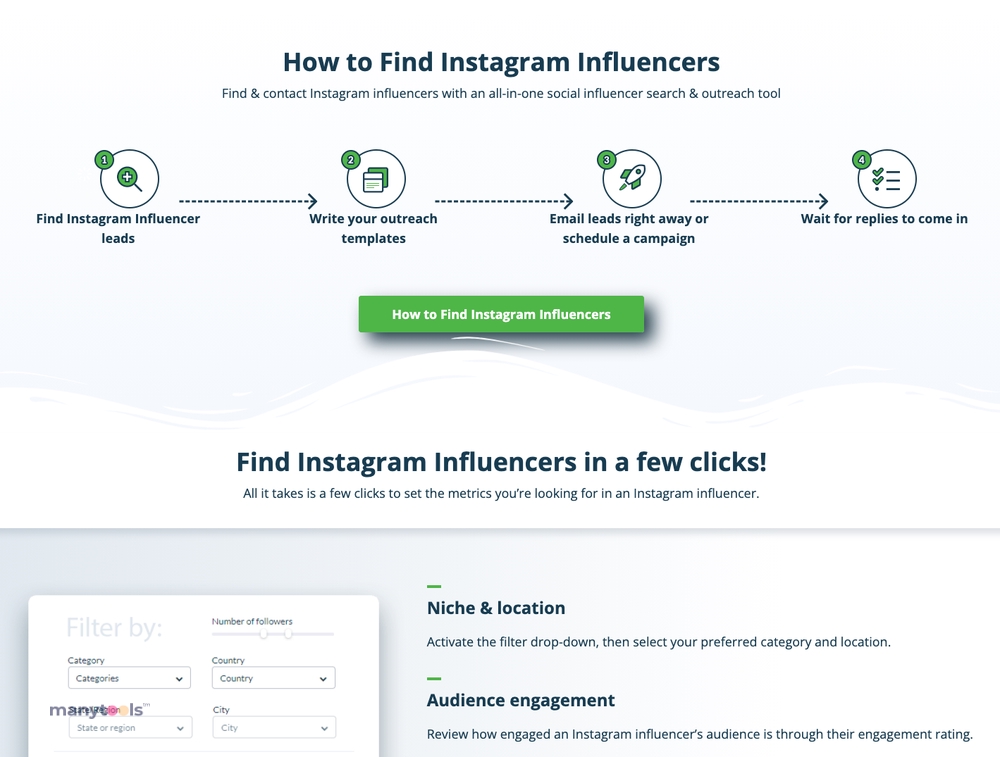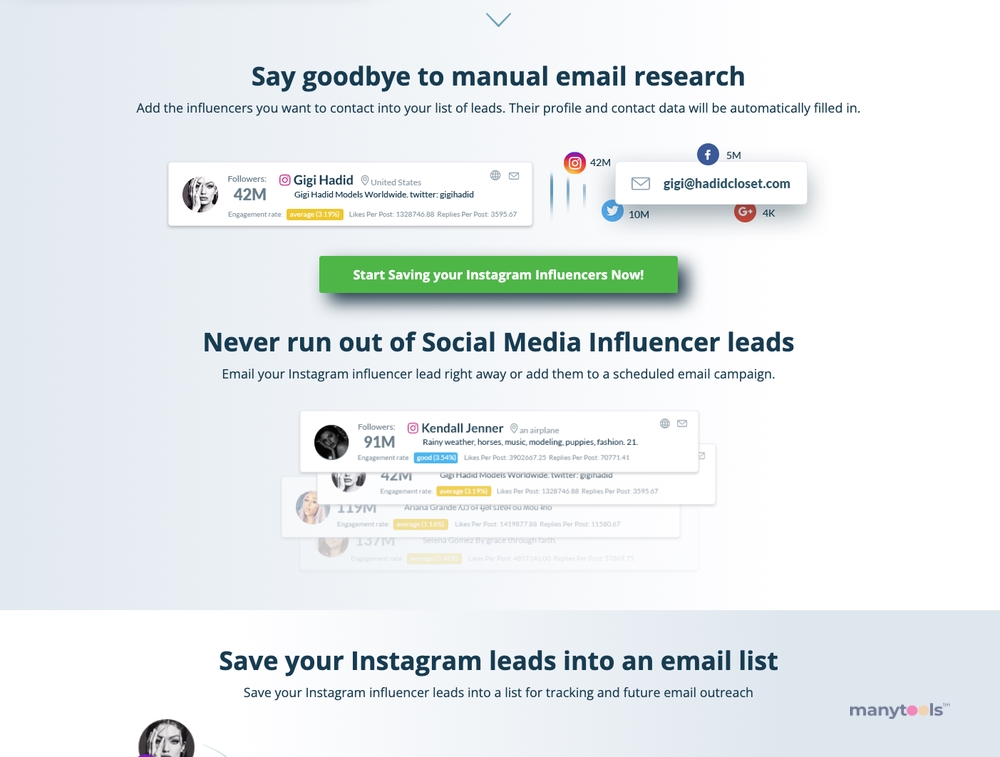 NinjaOutreach: Empowering Your Influencer Marketing Endeavors
NinjaOutreach stands tall in the field of Influencer Marketing and Blogger Outreach software. This powerful tool is designed to streamline your influencer marketing and lead generation process by handling your outreach and follow-ups, ensuring you never miss sending another email again.
Automated Outreach: Efficiency Redefined
The platform's automated outreach system is a game-changer. No more manual tracking of outreach campaigns or worrying about follow-ups. NinjaOutreach takes care of all that, freeing up your time to focus on what matters: building valuable relationships with influencers and bloggers.
Discovering Influencers: Your Gateway to Instagram and YouTube
The standout feature of NinjaOutreach is its powerful social engine, which enables you to find Instagram and YouTube influencers with ease. It provides a comprehensive database of influencers across various niches, making it easier to find the right fit for your brand.
Streamlining Lead Generation: A New Dawn
NinjaOutreach is not just about finding influencers; it's also an effective tool for lead generation. You can leverage its advanced search and filter options to find potential leads, analyze their engagement metrics, and reach out to them directly from the platform.
Follow-Up Automation: Never Miss an Opportunity
One of the key challenges in influencer marketing is managing follow-ups. NinjaOutreach shines in this aspect by automating your follow-up process. It ensures you stay on top of your outreach campaigns and never miss a potential collaboration opportunity.
NinjaOutreach: A User-Friendly Interface
The user-friendly interface of NinjaOutreach is another highlight. It allows you to navigate through the platform with ease, making the process of finding influencers, initiating outreach, and managing follow-ups a breeze.
Final Thoughts: A Must-Have Tool for Digital Professionals
In a nutshell, NinjaOutreach is a powerful, efficient, and user-friendly tool for influencer marketing and lead generation. Whether you're a developer, designer, SEO guru, webmaster, affiliate marketer, growth hacker, data analyst, or content creator, this tool promises to bring a new level of efficiency to your digital marketing efforts.
NINJA OUTREACH REVIEW: IS IT A HELPFUL TOOL FOR INFLUENCER MARKETING?
Ninja Outreach can be a valuable resource for those looking to expand their business through social media influencer campaigns without the time for extensive outreach. The platform boasts a vast influencer database covering nearly every niche, allowing users to connect with influencers instantly. Additionally, it enables users to automate link-building by creating outreach templates that can be utilized on a large scale and tracked via CRM software. Users can also set up automated email campaigns that send multiple emails daily, ensuring their outreach efforts are managed effectively. This frees up time for users to focus on other aspects of their business. However, for new bloggers or small businesses aiming to minimize expenses, the monthly cost of using Ninja Outreach might seem excessive.
Ninja Outreach Review: Worth it?
In summary, Ninja Outreach is an excellent tool that can significantly save time and money while facilitating rapid business growth through influencer marketing, link building, and lead generation. The influencer marketing sector is expanding rapidly with no indications of decelerating; thus, it is crucial for businesses to explore this avenue to remain competitive.
Ninja Outreach offers us the invaluable resource of time, which is truly priceless. Furthermore, the user interface is quite straightforward once you become familiar with it, and the software performs exceptionally well. How many other businesses can you think of that display the CEO's phone number on their website header? Additionally, they are even willing to guide you through the software setup and usage process. It's hard to find better customer service than that. So, is the software worth investing in? Absolutely! Ninja Outreach provides a 14-day free trial, and I am confident that after using the software for two weeks, you'll be hooked. This tool is particularly beneficial for those just starting their journey and looking to promote their brand (like myself). With the free trial, there's no reason not to give it a try.
Other Tools Like
NinjaOutreach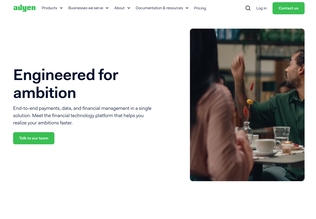 Adyen
adyen.com
Paid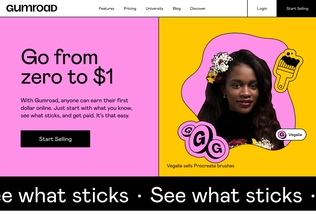 Gumroad
gumroad.com
Paid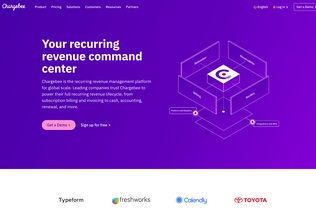 Chargebee
chargebee.com
Trial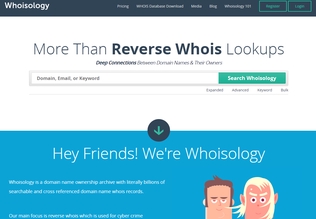 Whoisology
whoisology.com
Trial
Comments